After painting my ombre wall, I was inspired to start working on my back room. It's been neglected since it was originally an add-on to the house so we've been trying to make it flow better. I was browsing Pinterest, mother of all crafts, when I came across this cute craft by my fave crafty sisters. It's been sitting in my "To Craft" folder but I knew now was the time to turn it into a reality. I'm definitely loving these Pinterest inspired childrens art display! The recycled clip frames are attractive enough to be in the home but kid friendly enough for their playroom!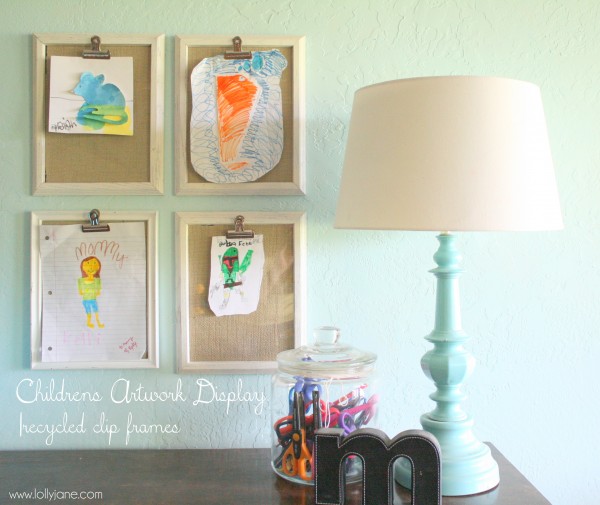 Thanks to Walmart and Elmer's Krazy Glue, these cuties were a breeze to whip up!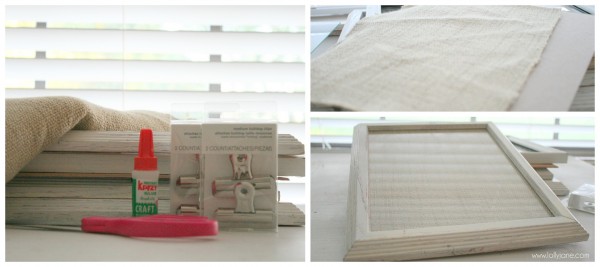 I started off with by recycling 4) 8×10 picture frames that I already had on hand. Great way to recycle old "junk" in your house! I also recycled my leftover linen fabric from this project and put it behind the glass, then put the glass back in. Yes it was that easy. Then I krazy glue'd the clips to the frame. For them to really stick, hold them in place while they dry, about 3 minutes is all. Those babies aren't coming off anytime soon!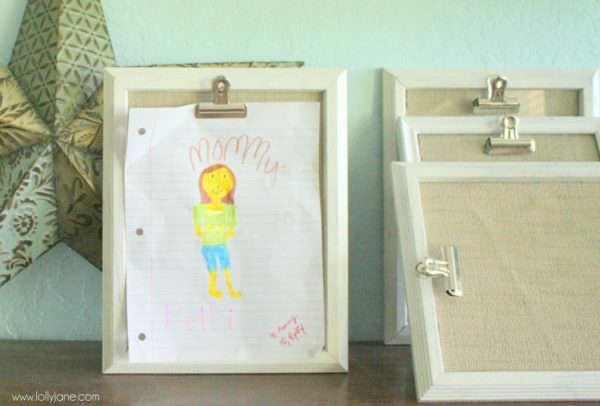 That's how easy this project is! You all know about our love/hate relationship with Pinterest but at the end of the day, it really is a great source to store so many great ideas!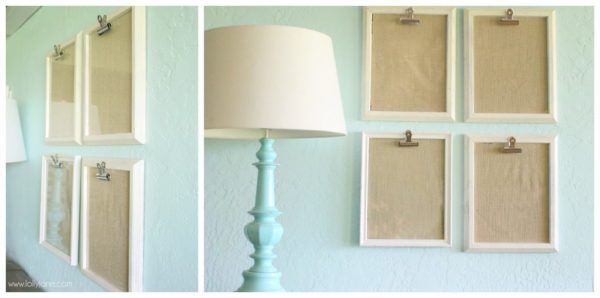 We're thrilled to have knocked this baby off our list.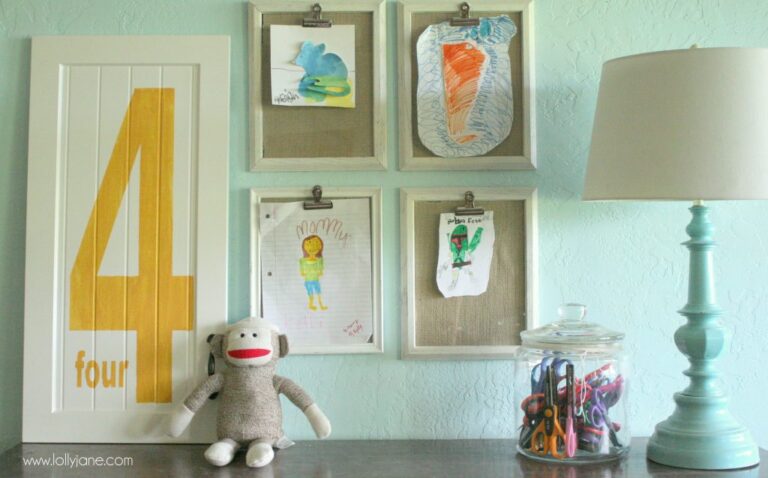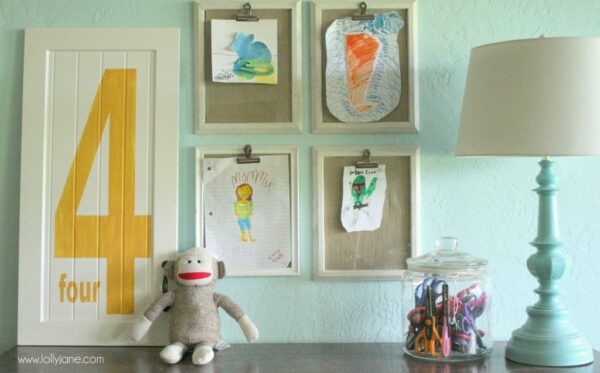 Do you like that yellow 4 as well? I have 4 kiddos and it's their space so I thought it would be a fun piece for them. I'll do a quick tutorial next week so be sure to check back (: