4 Reasons to Install Touchless Faucets
Considering a smart faucet? Refresh your basic faucet to one that'll save you time and money! Check out 4 touchless faucet benefits to make your life easier.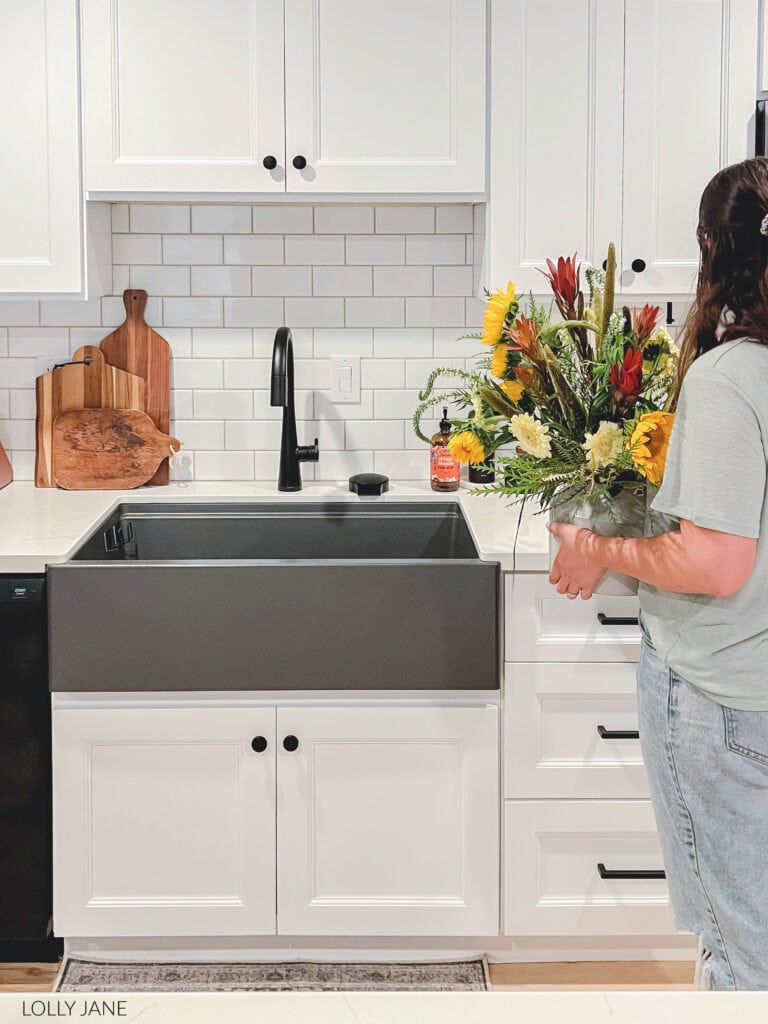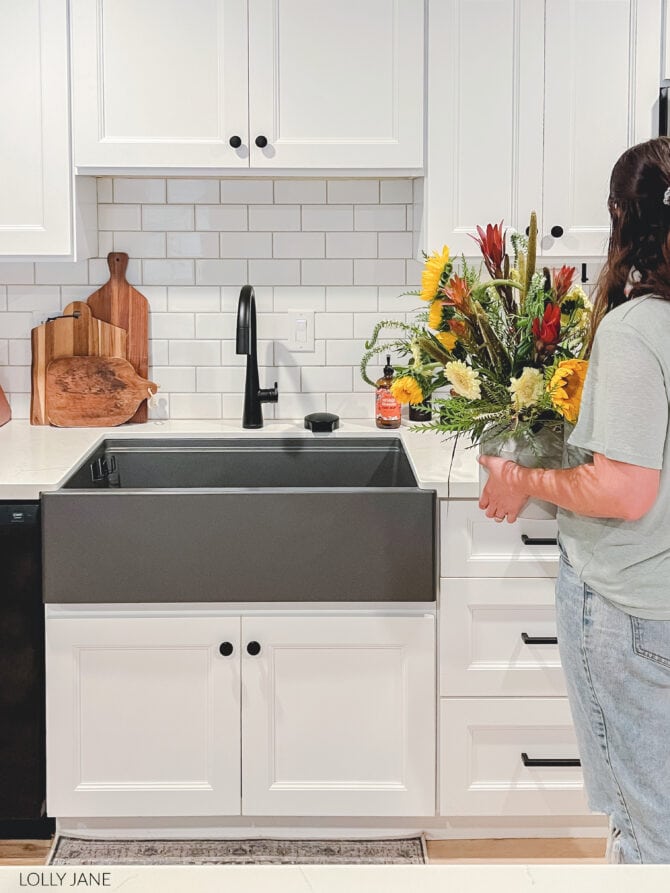 We've been decorating our parents' basement after a flood earlier this year. They love it so much that
they're considering renting it out when not in use with family members. We've been very mindful of
accessories we're bringing in that will offer a higher-end feel. For example, we installed the In2ition
Two-in-One Shower Head extension in the bathroom in the guest bathroom and it's been a total game changer. We knew the MONROVIA™ Single Handle Pull-Down Kitchen Faucet With Touch2O® Technology, along with a Delta® Glass Rinser, were also must-haves in this kitchen!
Our parents tried both of these out of loved them so much that they're now installing them upstairs in their main kitchen! They were so blown away by the benefits of a smart faucet that we thought it'd be fun to share those same nuggets with you.
Touchless Faucet Benefits
First, these products are such an easy way to upgrade your current set up without getting a plumber involved. Secondly, A simple touch anywhere on the spout or faucet handle with your finger, wrist or forearm activates a flow of water. Another quick touch turns it off. Lastly, you can control the temperature where your faucet handle is set. There is a temperature indicator light (blue = cold, red = hot) that lets you visually see what the temperature is as well. So handy! There are so many touchless faucet benefits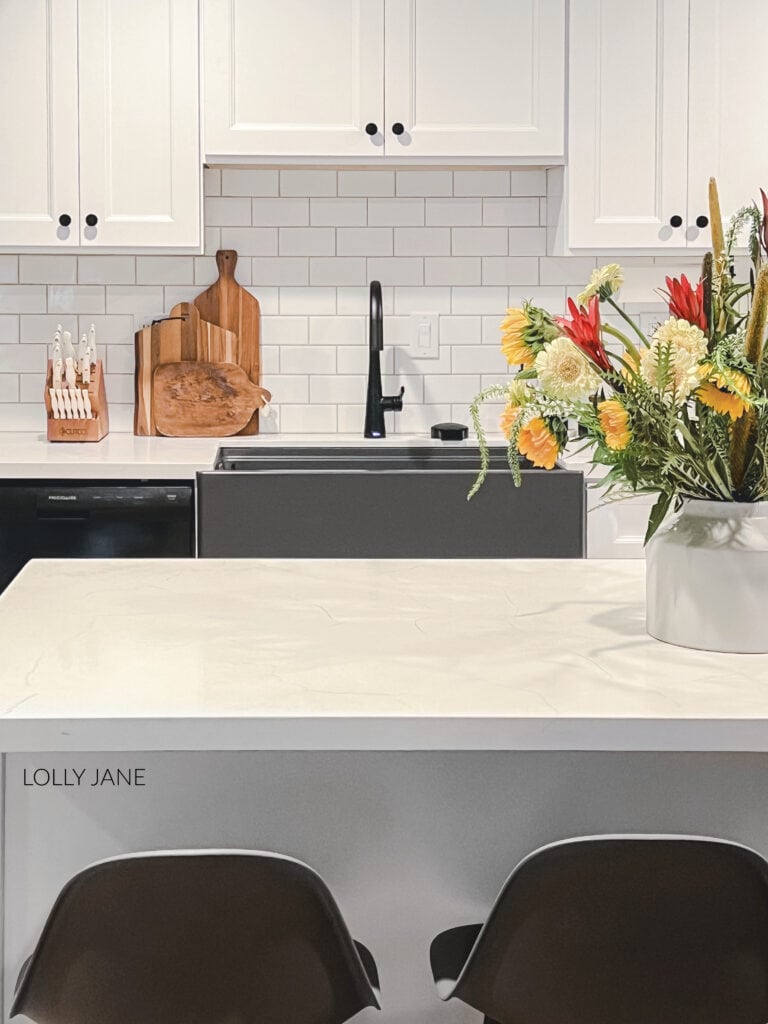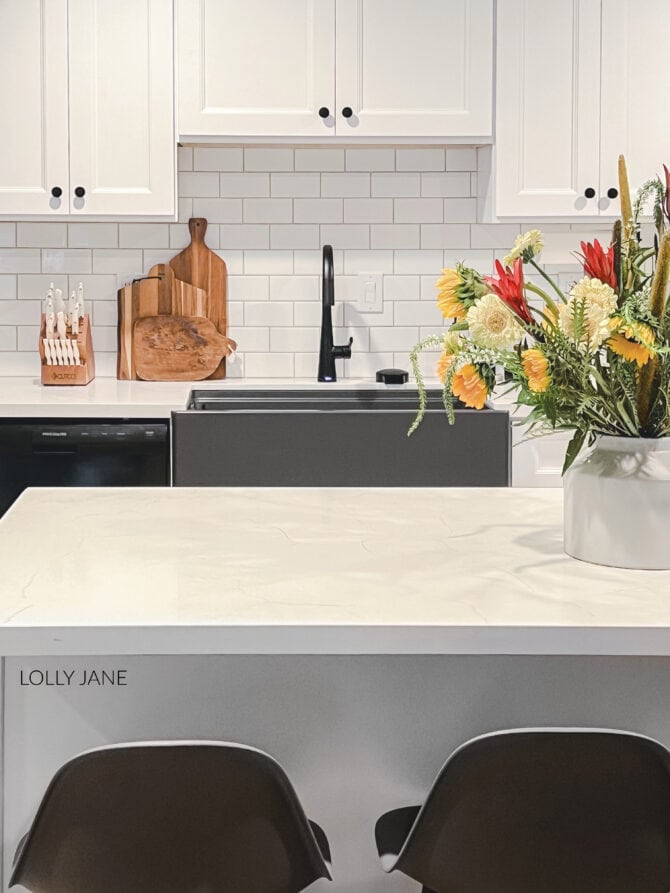 Touchless Faucets Are Convenient
Do you have short people or little kids in your home? It's easy for them to touch the faucet to turn it instead of reaching further to turn the faucet on. It turns on, and off, with a quick tap. Whether you have two full hands or 10 messy fingers, Delta Touch2O® Technology helps keep your faucet clean, even when your hands aren't.
Sanitary
We make a lot of eggs with our 2 teenager sons who are serious athletes. It's now so convenient to touch the faucet with a forearm to turn it on to quickly rinse our hands that are often times covered in eggs, or raw meat for meal prepping, without having to clean the faucet afterward. Time and cleaning saver!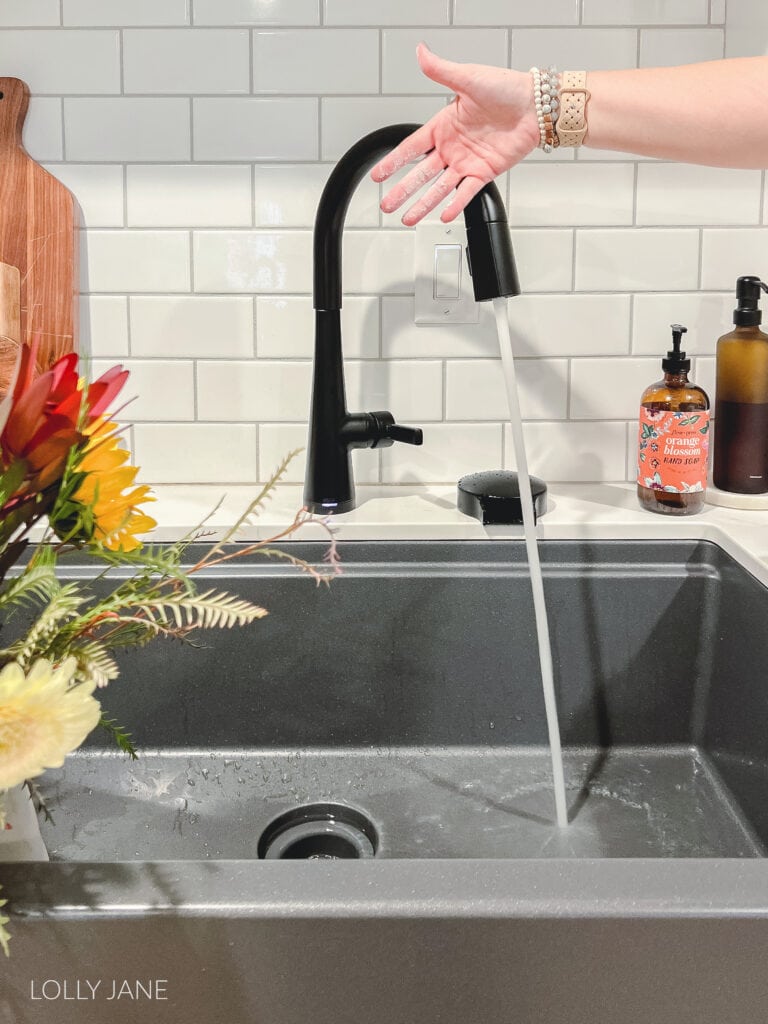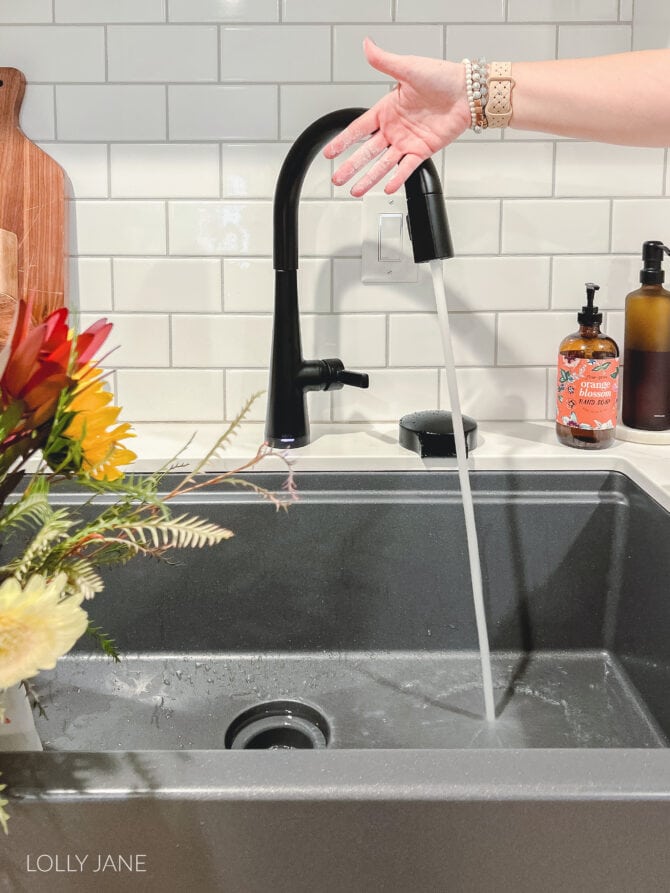 Energy Efficient
When we're doing dishes and have soapy hands, it's get slippery to keep turning the faucet on and off. With the touch faucet, we can quickly tap it to turn it off and on between placing the dishes in the dishwasher instead of letting it run continually.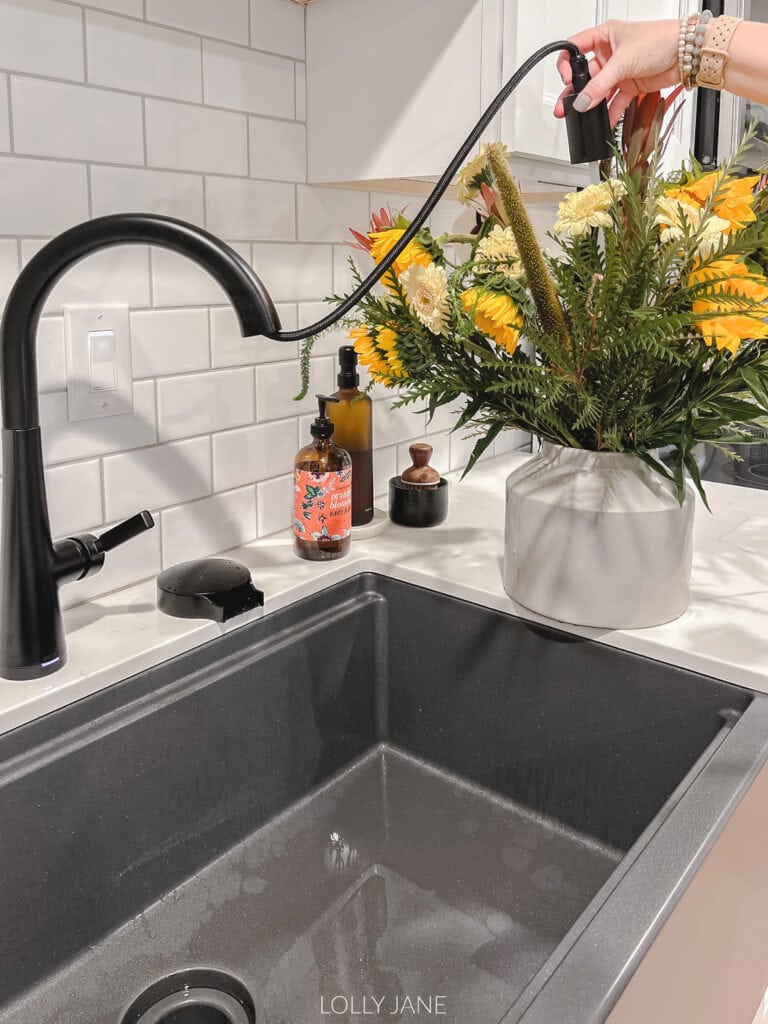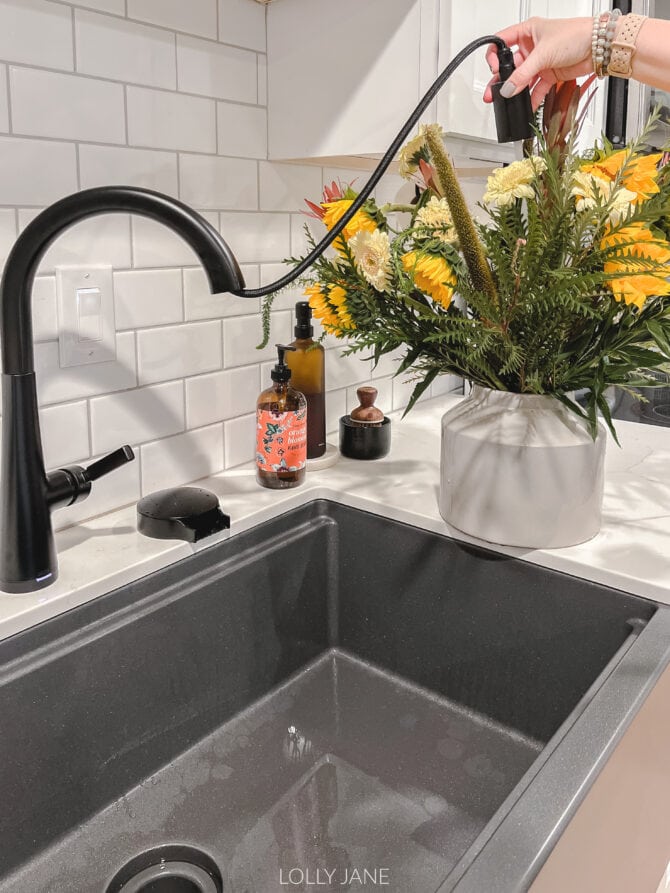 Another favorite feature of this faucet is the extended hose. I have a lot of plants (where my fellow crazy plant parents at?!) and arrange flowers so I love the feature to easily water my plant babies by lining them up and that the hose can reach them all in one simple swipe.
Touchless Faucets Save Water
I was refilling the water container for our ice maker and walked away. After about 15 seconds, the faucet turned off automatically! That was a happy surprise to realize that if my kids walk away and leave it running, it has an automatic shut-off feature which saves water, and in turn, money!
Looking for another quick project for your kitchen? This hack will save your scrubbing sanity!
Glass Rinser Benefit
My teen boys are notorious for leaving their used blender bottles in the sink. My favorite part? *sarcasm* is when they leave them in their car all day then dump them in the sink at night. The curdled milk with protein chunks, super fun. Now it's a breeze to clean with the Delta metal glass rinser!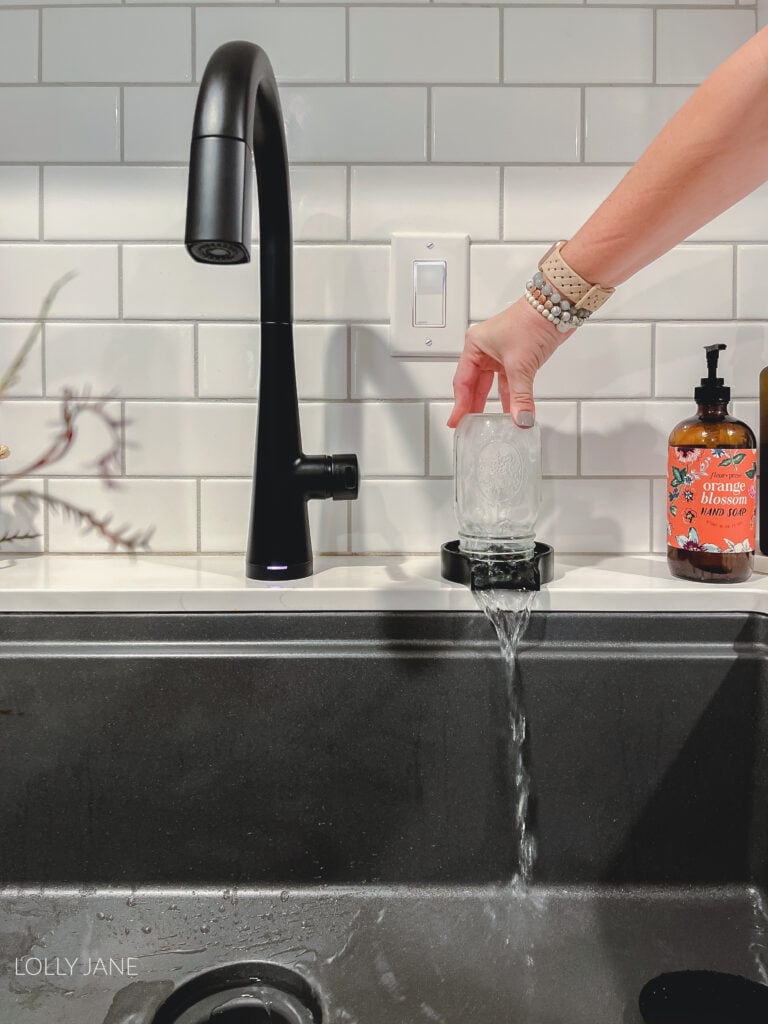 It's hooked up to the water supply line (hot or cold) so when you place your bottle or glass upside down in the center, and push down for a powerful rinse, it's like magic! The dried on leftovers vanish! The used water will drip back into your sink for an easy clean. It's been such a time saver and I wish I had this during my baby/toddler years for bottles and sippy cups!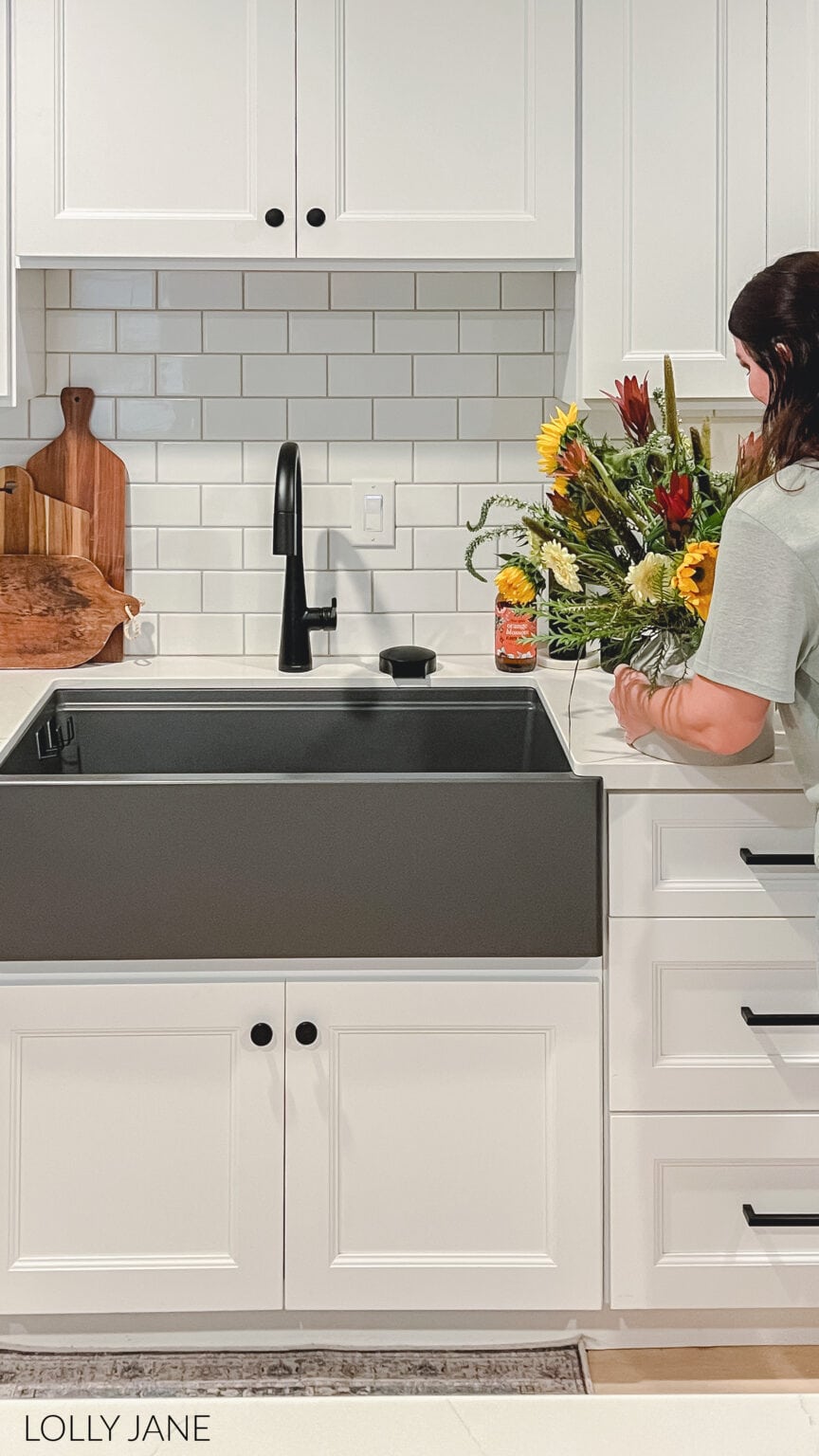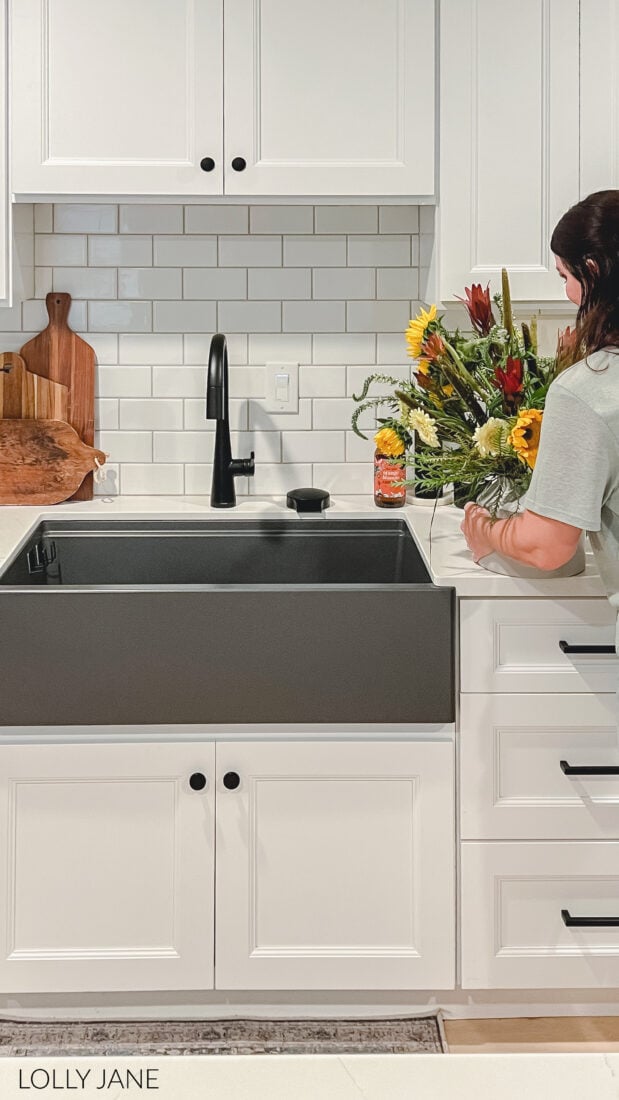 What's an easy project you've done lately to refresh your space? We love this time of year to check off mini projects to get our homes holiday ready!