Ah, spring is in the air and what's more springy than sweet bunnies? Well Kelli has a real live pet bunny, who poops a LOT, so I am diggin' the alternative to her cute pet with my paper 3D bunny head art!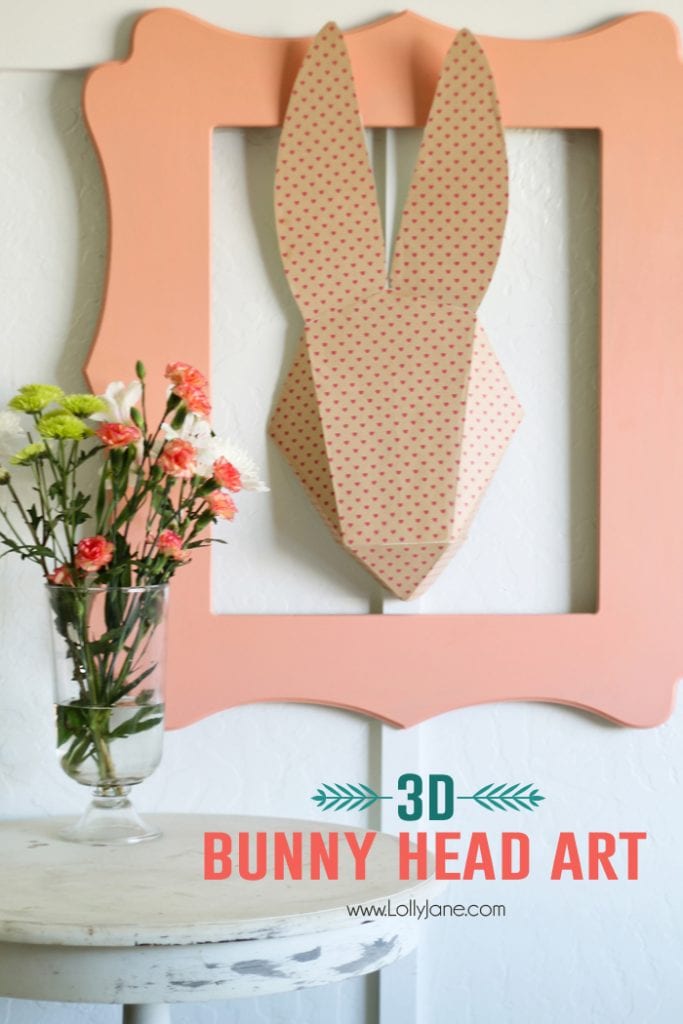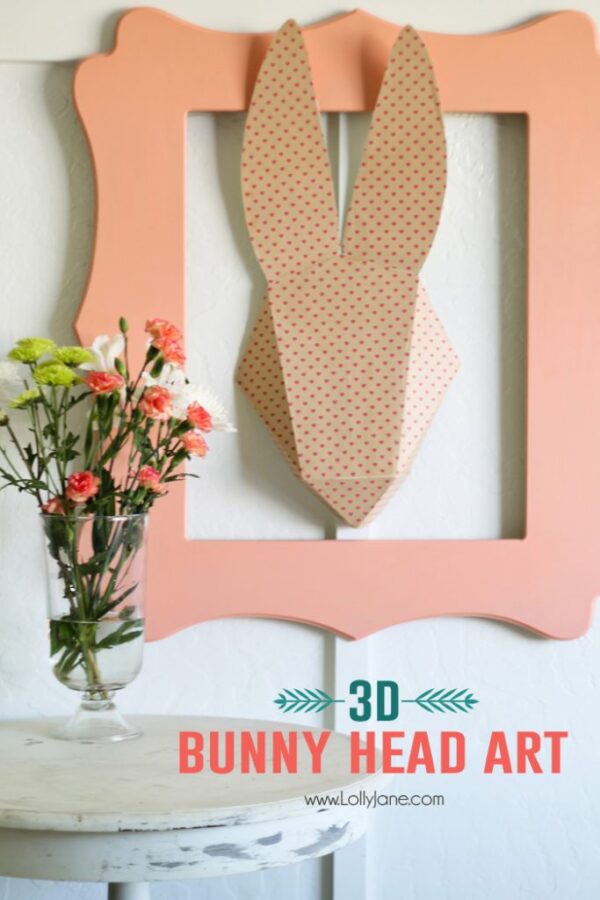 Inspired by a cute bunny head geo bunny necklace from Tuts+, we used their template and made the cute shrinky dink pendant life size! 😉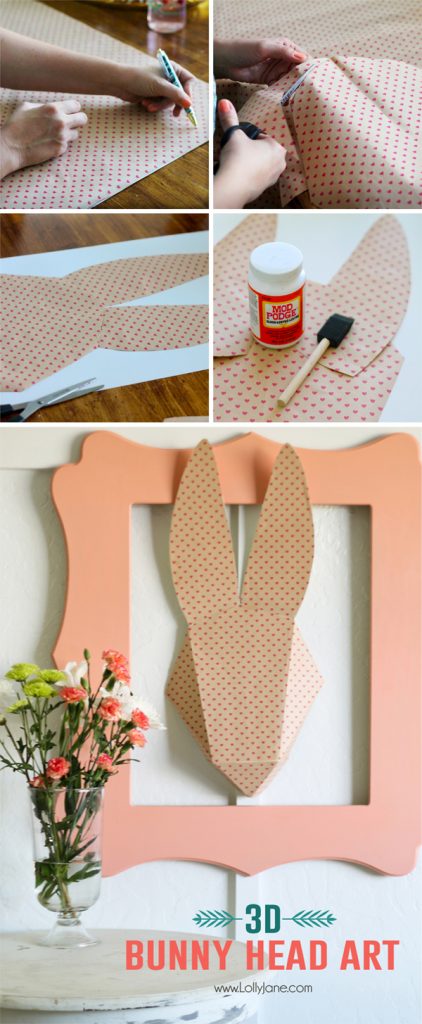 Supplies needed:
Poster board size 28 x 22
Craft paper roll, (we snagged ours at Target- love the little pink hearts!)
Scissors
Mod Podge or Decoupage
Foam brush
Funky frame, (grab a second piece of poster board and make your own as an alternative)
Instructions:
Freehand the bunny head onto the craft paper.
Cut it out.
Using a foam brush, Mod Podge the craft paper onto the poster board.
Fold & score papers to shape the bunny head.
Tape the back of the bunny ears to the frame.
Pretty cute and super easy, right?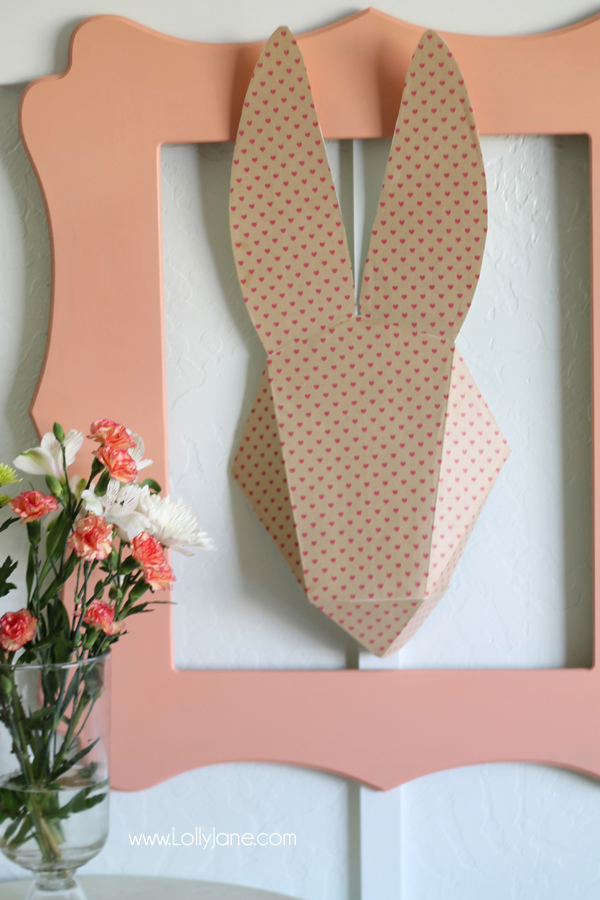 This is a fun boredom buster for older kiddos, too!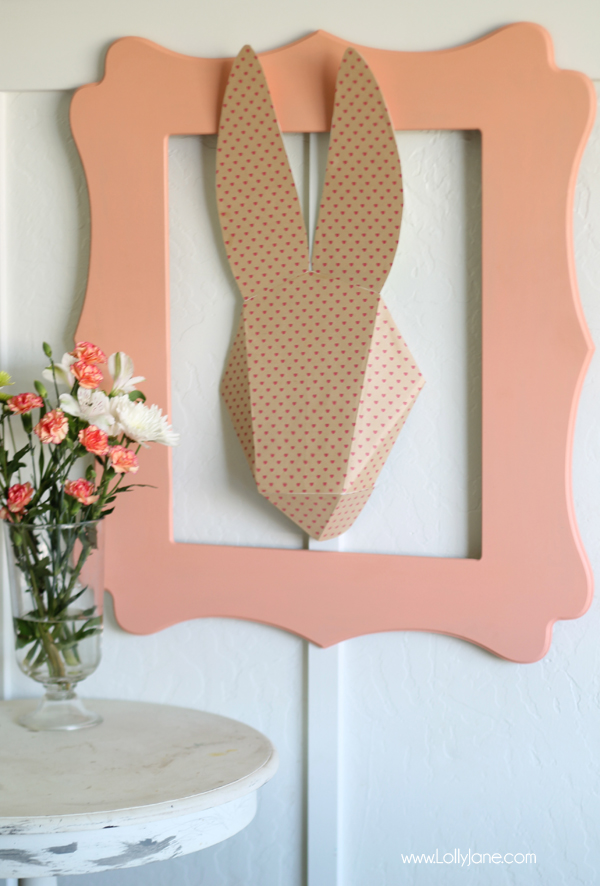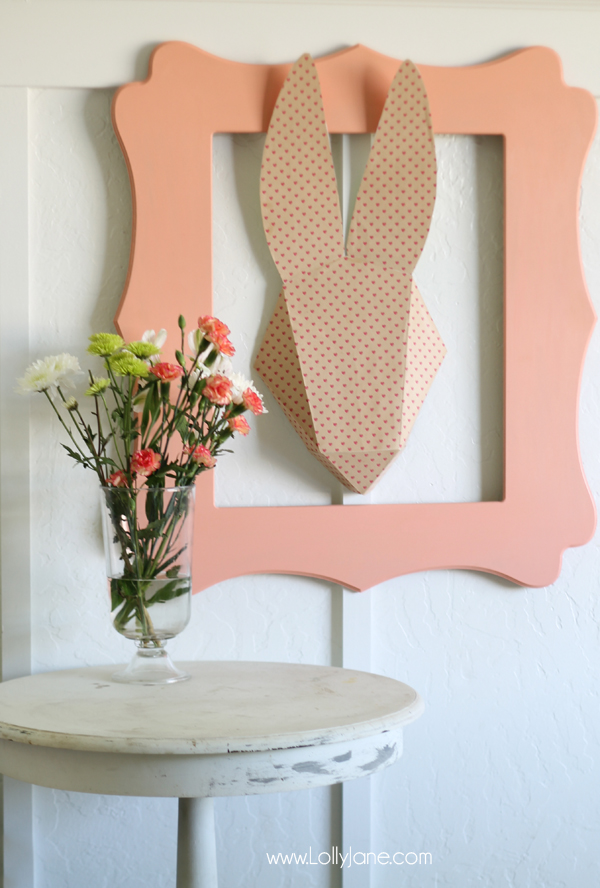 Now friends, get your pin fingers ready and take a looksie at 10 more bunny themed projects by 9 of our fav creative bloggers! From kids games to recipes to DIY projects and decor, this is one awesome blog HOP!