We love printables… like, LOVE them! We have a whole gad of them for you (all free!) to choose from, actually 😉 We're often asked WHAT you we do with a printable after it's created. The most obvious use is to frame it or hang/clip it for display. Well today we'll be showing you how to turn that printable into something outside of the box! Kelli whipped up this "Do Small Things With Great Love" printable sign then easily turned it into home decor. Pretty neat!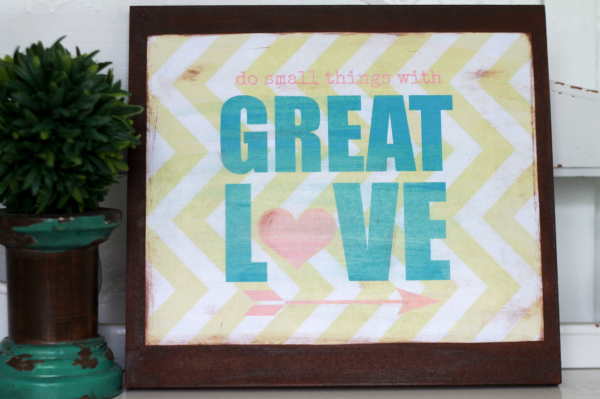 Want to know how? It was a snap with Americana's gel stain- this stuff is bomb, we tell ya! We're huge sign makers and love to build our own furniture.  I've stained a lot of different pieces in my own home and wanted to see how this product worked compared to standard stain you'd find at your local hardware or home improvement store. This is a gel so it goes on thicker but covers in one coat, (bonus!) For this sign, I used scrap MDF from a leftover project and then simply stained the corners with a foam brush.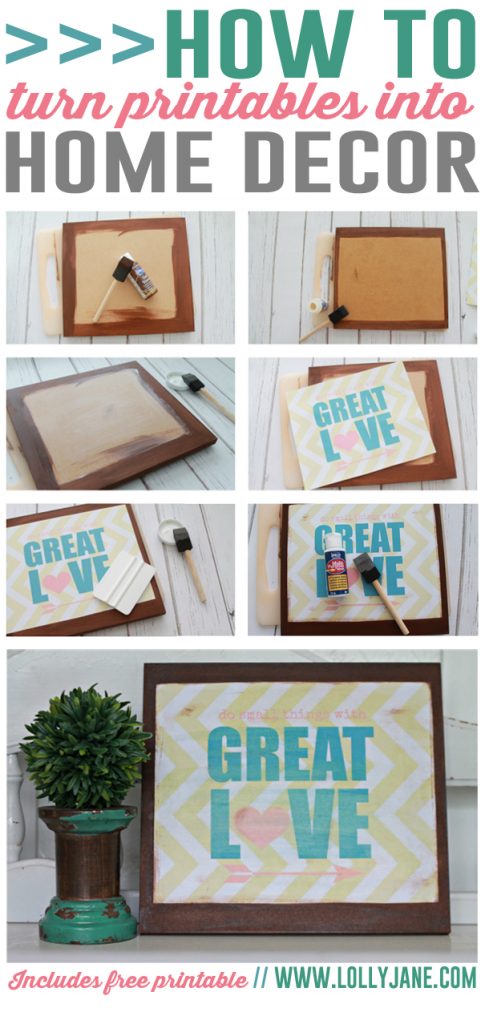 Here's how the rest of the project went down!
Decoupage and brush on a thick coat inside the stain.
Crop your printable >>download FREE printable here<< to about 1″ shorter than your wood.
Lay it on the decoupage and line it up so it is straight. (Psst! I used my craft squeegee -or you can substitute a credit card- to push out any air bubbles.
Using a different brush, add a little "distressing" to the final look by dipping it into the gel and lightly dragging it across the edge of the paper and throughout the printable.
Seal it with Americana's multi-purpose sealer to prevent yellowing from the glue.
Well whaddya know? It worked like a charm! 🙂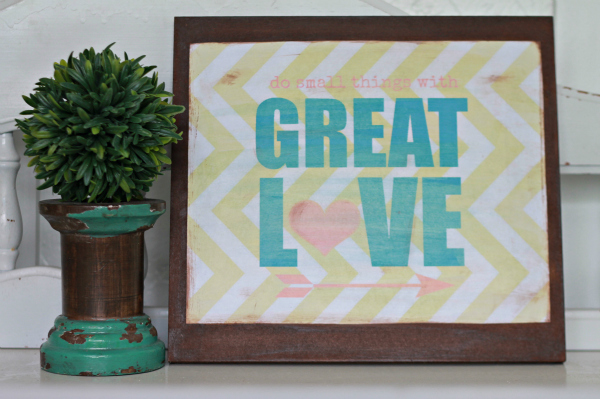 These would make cute housewarming or wedding presents wrapped up in a bow!  Think of all the possibilities with the millions of free printables floating around Pinterest (;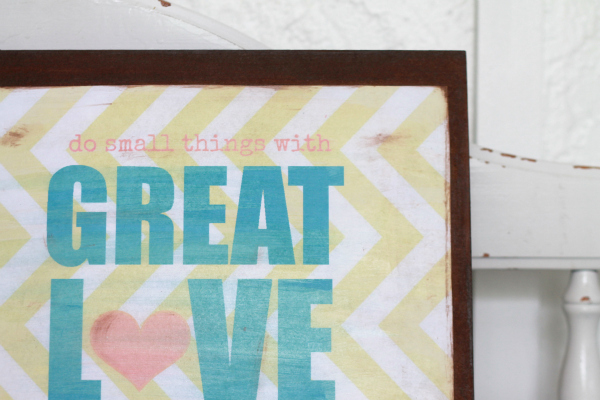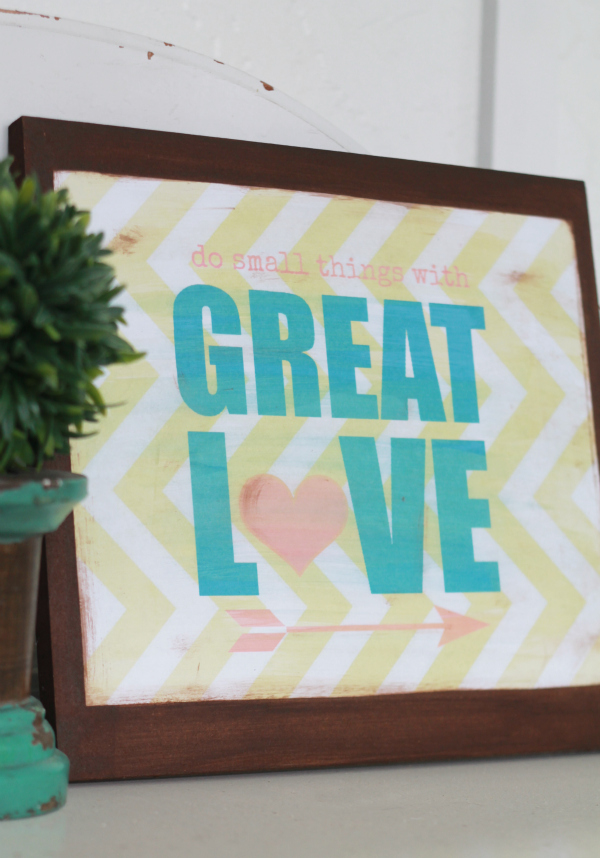 You can see more home decor signs like our stenciled US sign,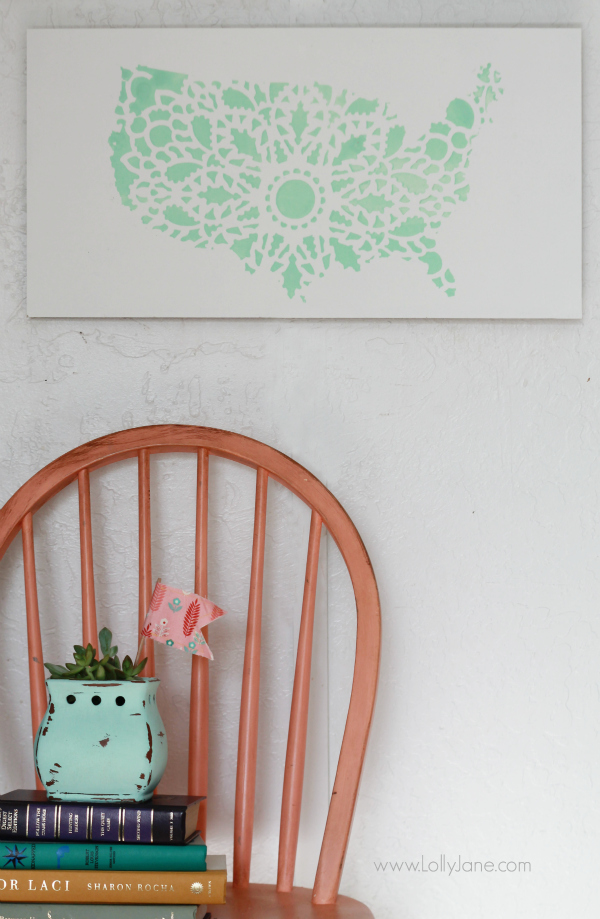 our God Bless America sign,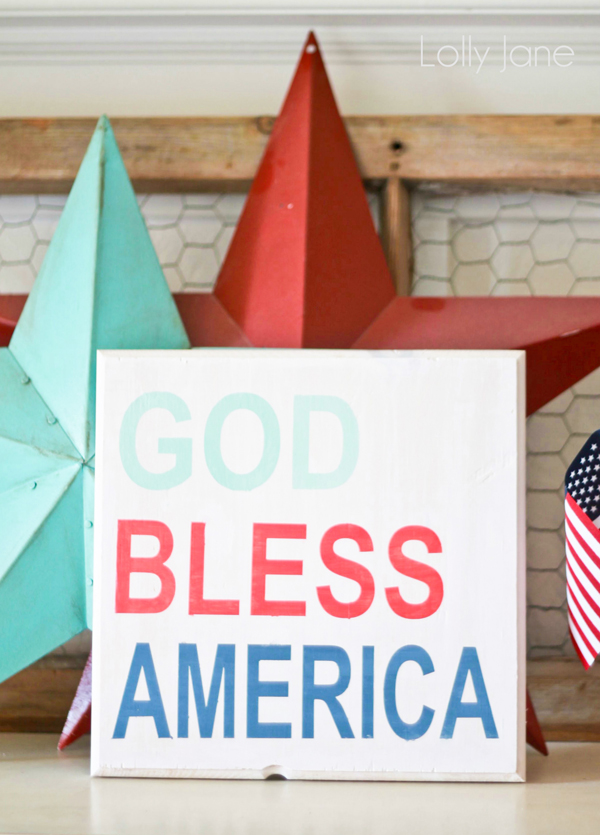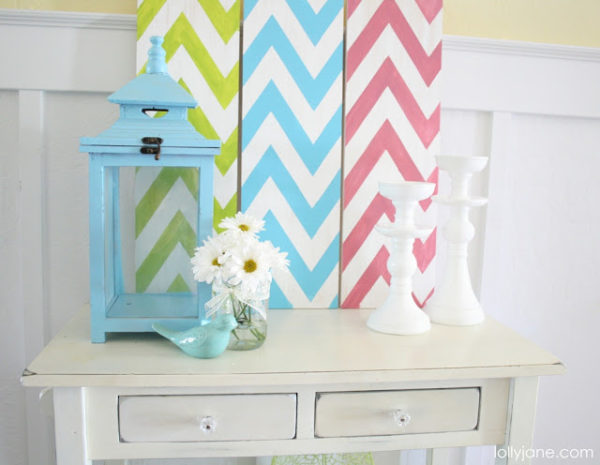 or our Life Is Good sign: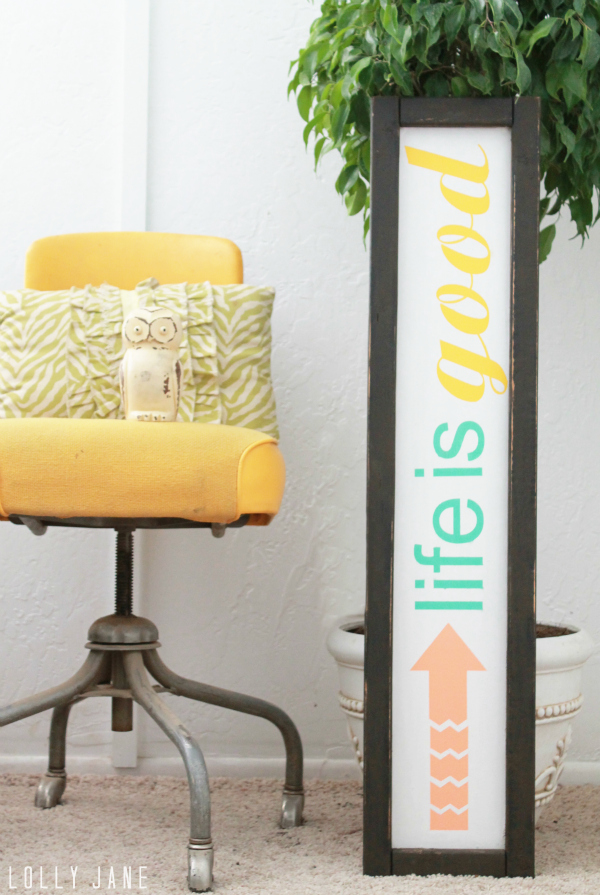 We love signs and painting home decor, can you tell? 😉 Enjoy!