You know we love a good stenciled project… from our wood signs to stenciled furniture, we are suckers for them! We gave it a go on a pillowcase for the first time ever and you know what? We LOVE our new stenciled pillow and are seriously wondering why we haven't stenciled fabric before! LOL We are digging the new line by I Love To Create's Tulip For Your Home; their home décor stencils and paint rock!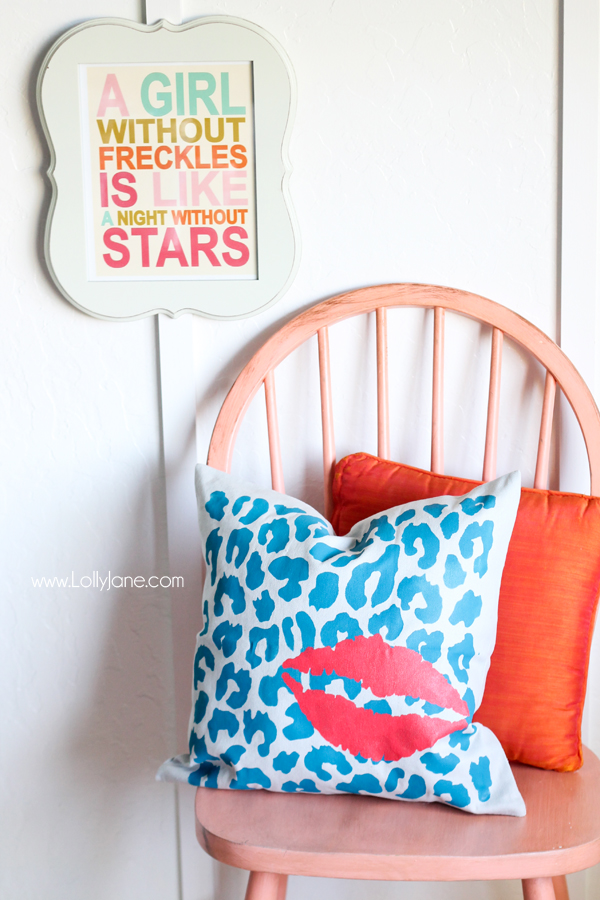 Here's a peek at the supplies we used: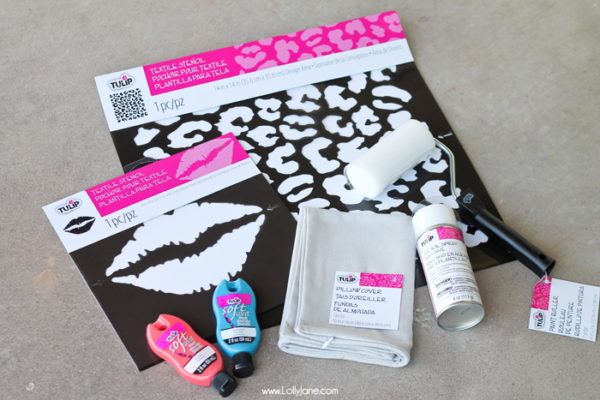 You'll need:
Pillowcase
Large textile stencil, (we used the leopard. Yeow!)
Small motif stencil, (lips)
Soft matté fabric paint in Blueberry and Coral
Stencil adhesive
Foam roller
We made this pillow in less than 20 minutes, including dry time. Suhweet! (Okay okay we DID use a blow dryer to speed up the dry time!) To make your own stenciled pillow, follow along:
Lay a thin piece of cardboard inside the pillow form, (to prevent bleed through.)
Spray a LIGHT coat of stencil adhesive on the back of the large textile stencil, press onto the center of the pillow.
Squeeze the blueberry fabric paint onto a flat surface.
Roll the blueberry paint onto the pillow, covering all of the large textile stencil.
Once completely covered, immediately (slowly) peel back stencil.
Air dry (or bust out your blow dryer) then layer with the small motif stencil.
Once dry, display and enjoy!
The leopard + lips stencils make a sassy addition to any room of your house but we love it for my 10 year old daughters room best. So cute!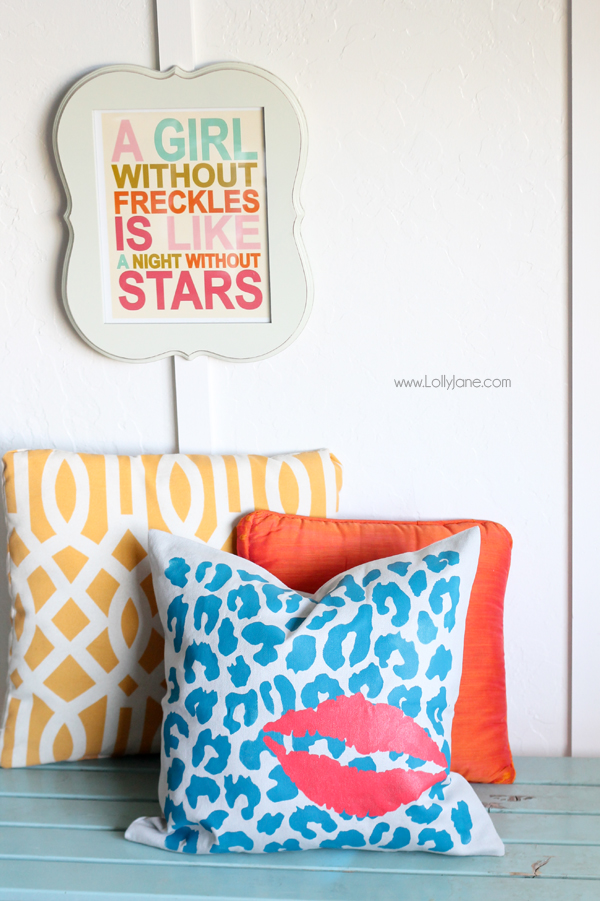 To see more of ILTC's Tulip For Your Home products, stay caught up with them!
Facebook | Twitter | Pinterest | Blog
Psst! This is a sponsored post but as always, opinions are always our very own. We give these stencils four thumbs up! 😉
FREE EMAIL COURSE
5 Low Cost Tricks to Make Your House Look Like $1 Million
It's Lolly Jane's 5 FAVORITE Tricks to spruce up your space affordably.

Don't miss these!