We were lucky enough to be invited to take a peek at the 2017 HGTV Smart Home, located in Cave Creek, Arizona, just 45 minutes from our own homes. We loved all the design details from Tiffany Brooks, HGTV Interior Designer. Her modern southwestern decor in this tech smart home to makes the living space a breeze.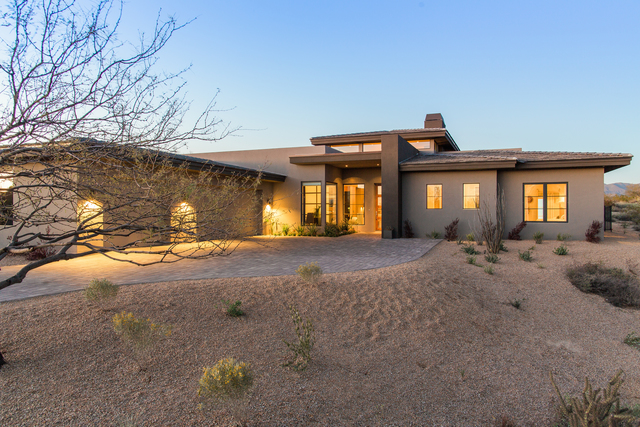 Legrand outfitted the whole house with the radiant and adorne collections of smart technology. Their designs add style to every room of the house, you're no longer committed to plastic white standard outlets and switches. Plus you can stay connected to your space through lighting controls and outlets that reflect your personal taste. When walking into the home, you can tell this house isn't typical. It's a luxury and we enjoyed every room.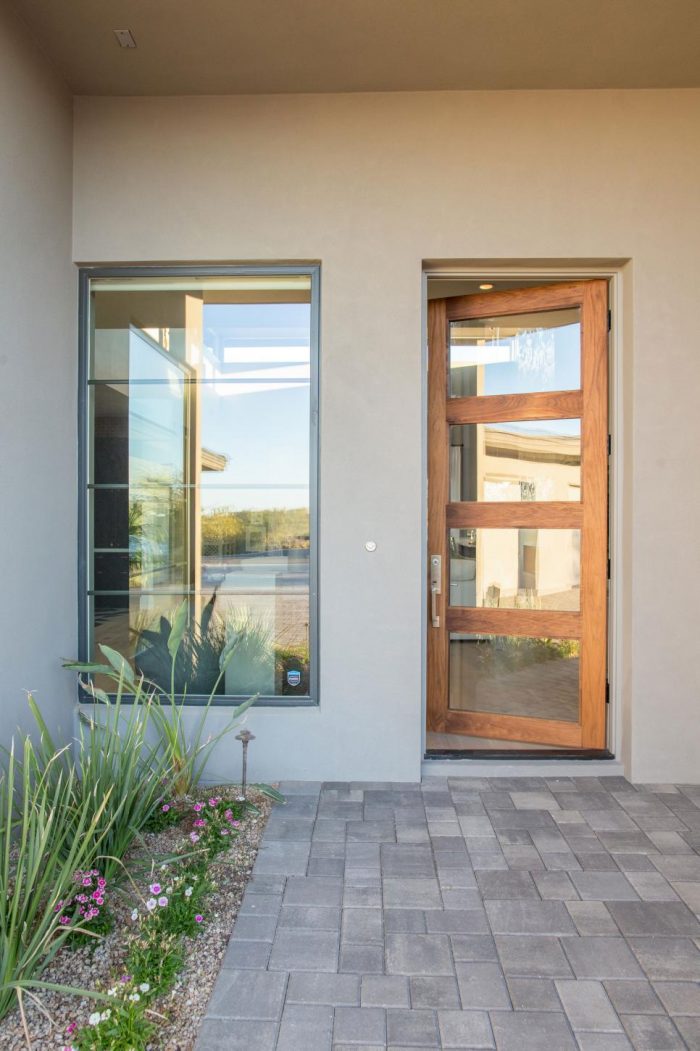 When you walk in, you're greeted by elegance and technology, all rolled into one pretty package.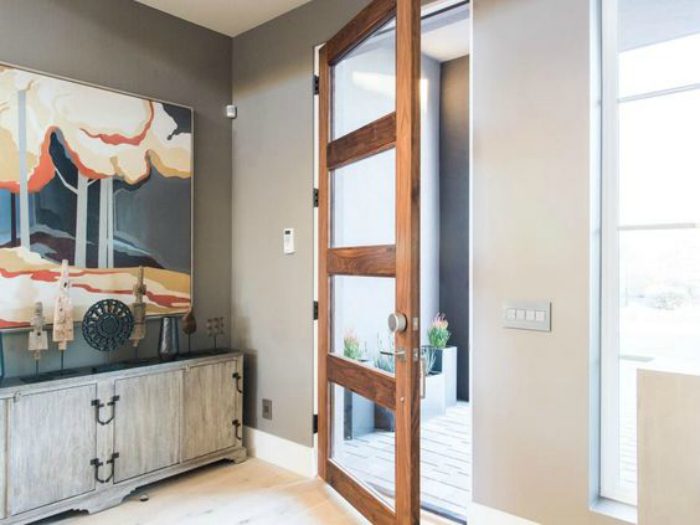 The great room is open and welcoming with stunning accessories like the copper chandelier.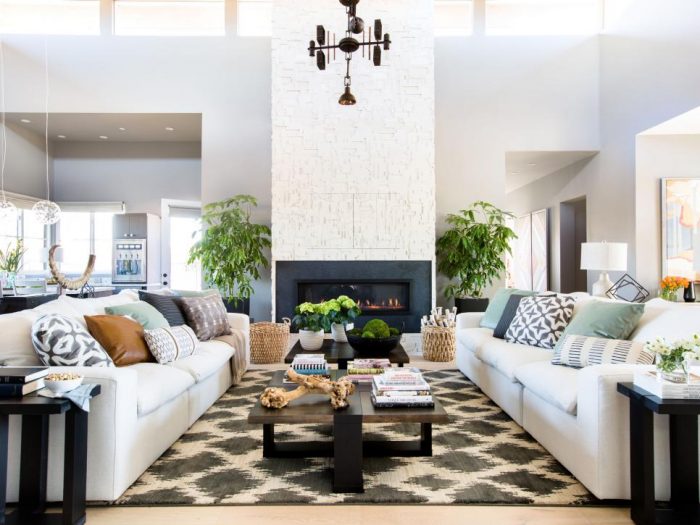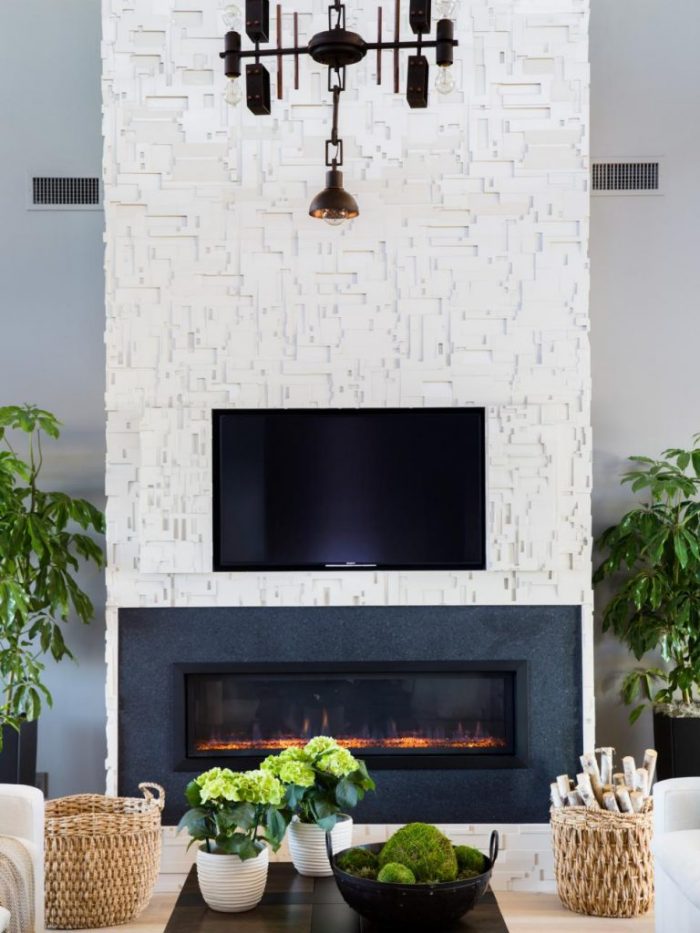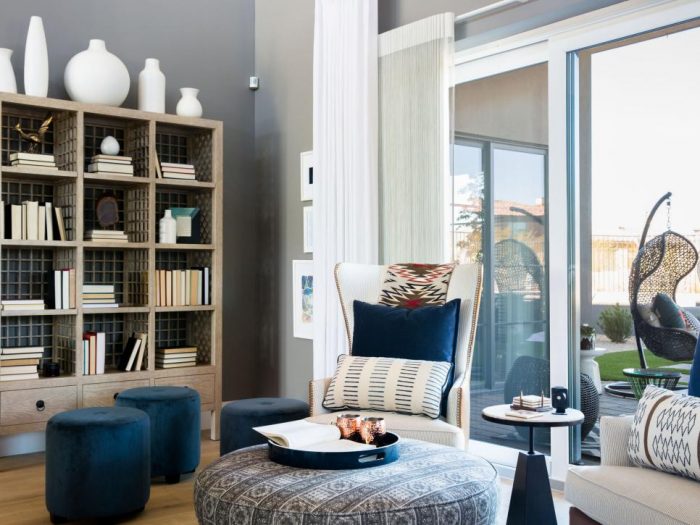 As you head left, you're met with the dining room. The bold desert landscape canvas screams home to these Arizona natives!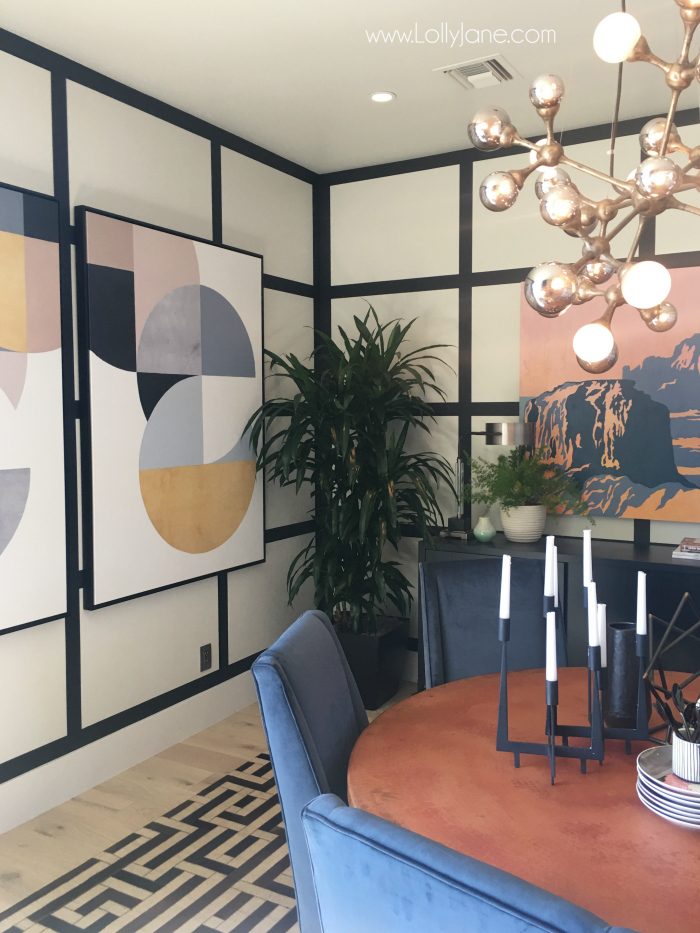 The radiant collection features refined and stylish wall plates with no unsightly screws and is available in eight tasteful color options, including six solid, neutral hues and two metallic finishes, to coordinate with any décor style. The wall plates are available in a variety of configuration options from one-gang to six-gang and side-by- side installation for the following radiant products like the Black Dimmer Switch below. It conveniently conserves energy and creates the perfect mood by adjusting light levels with a single slide on radiant dimmers.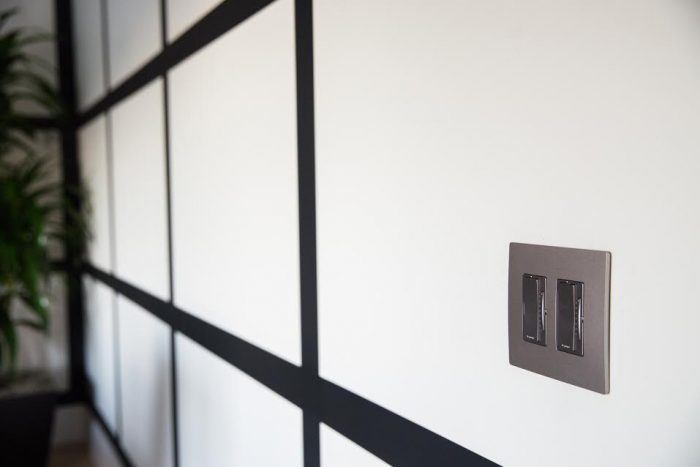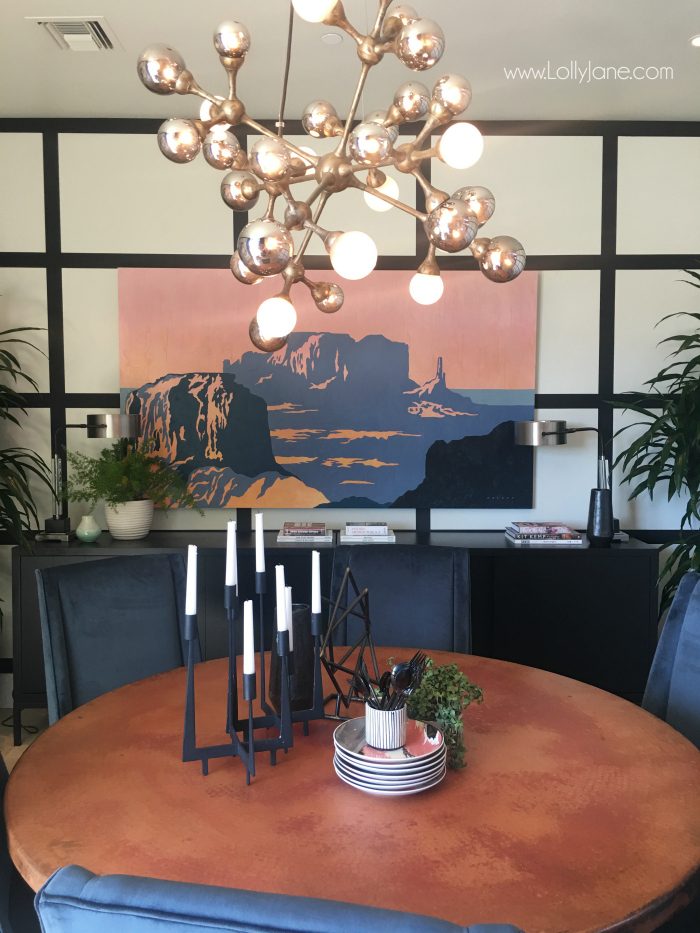 Legrand's home automation is really amazing. We were playing with the app during the tour and were able to shut lights off with a little swipe. The police officer wife in me loves it for security reasons. When you're out of town, you're able to turn lights off and on wherever you are…from your phone, iPad, iWatch, Android, etc. Think of how much easier Kevin from Home Alone's life would have been with this technology!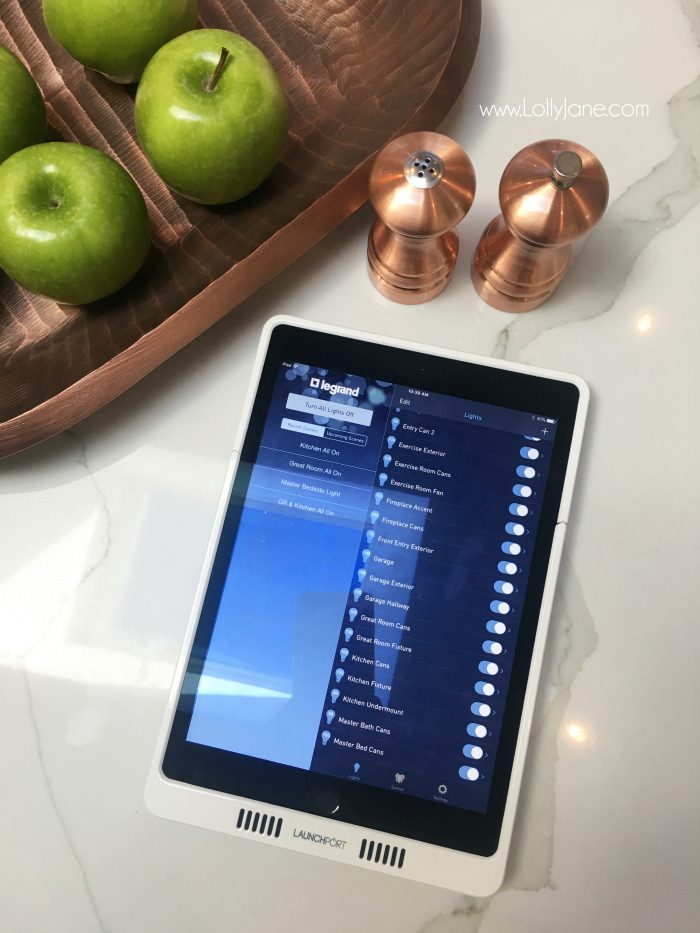 The adorne Under-Cabinet Lighting & Power System totally set the mood in the kitchen. The ultimate dream for the lovers of clean countertops. With the 18″ or 27″ modular tracks, you can easily swap your lighting, usb chargers, tablet holders and even your outlets. Isn't that incredible!? Instead of moving your heavy Kitchenaid around, you can simply move your outlet. Unreal.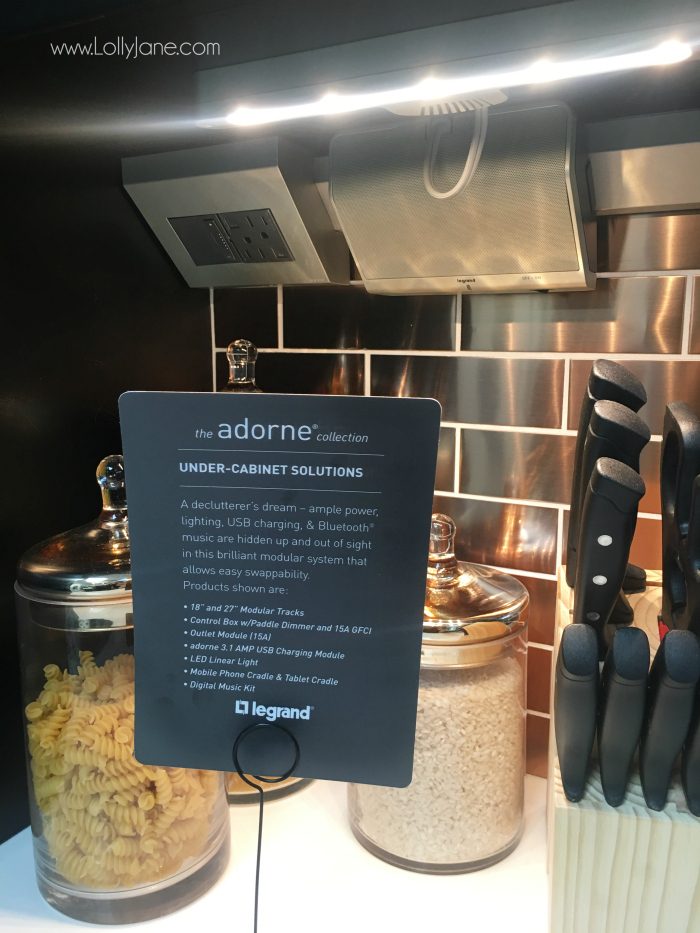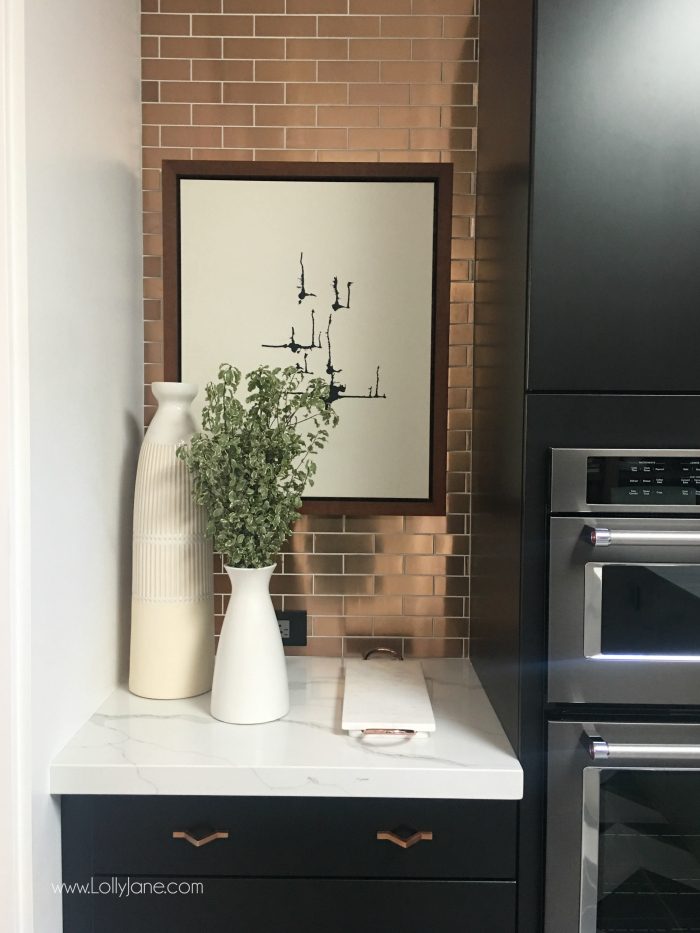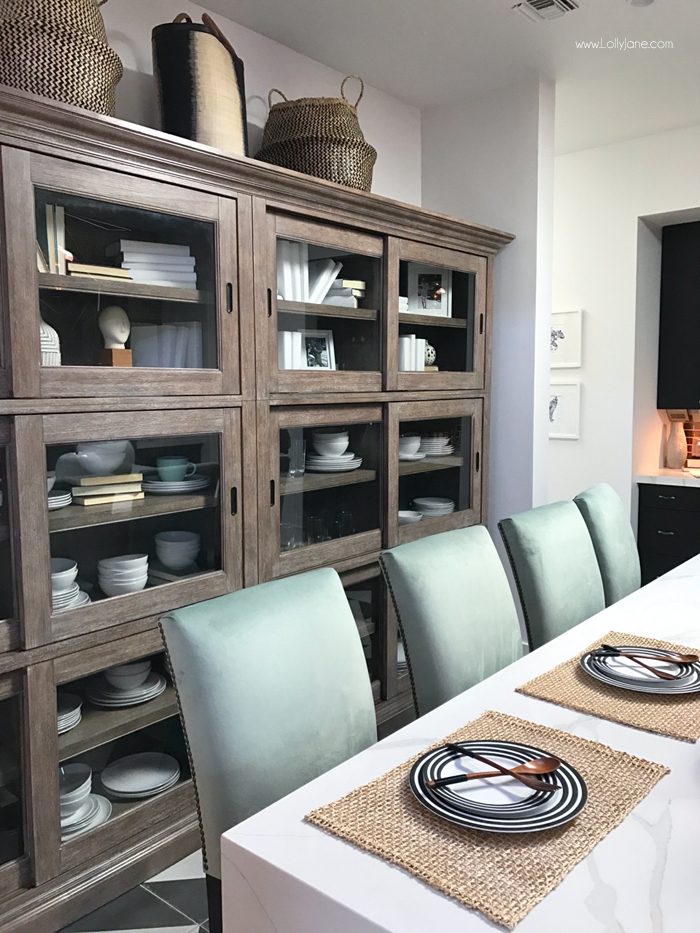 We love everything about the floor design. Isn't it pretty?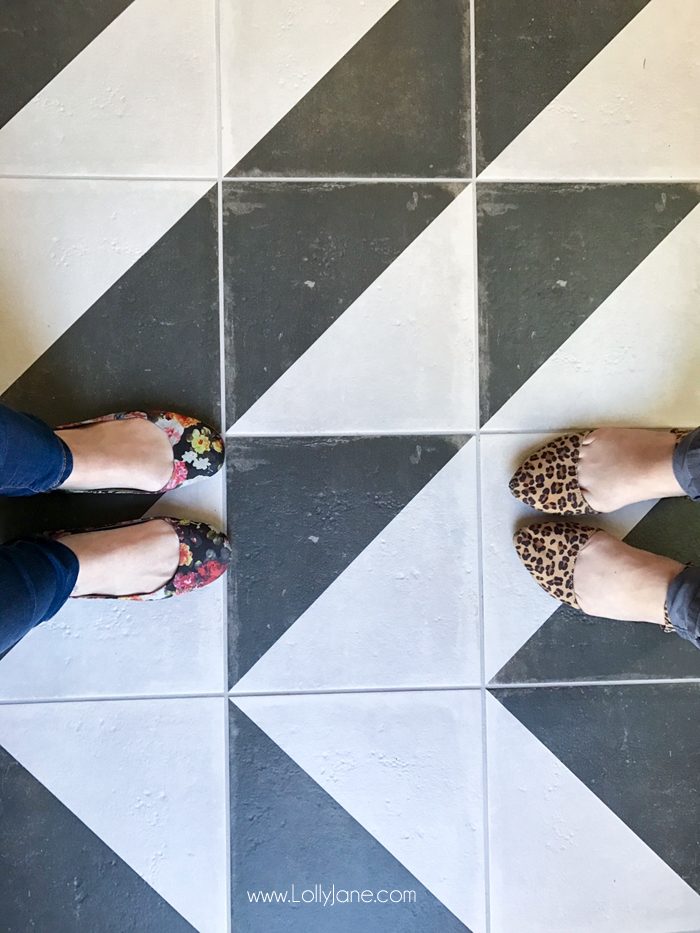 It flows into the pantry. Who wouldn't want this gorgeous space?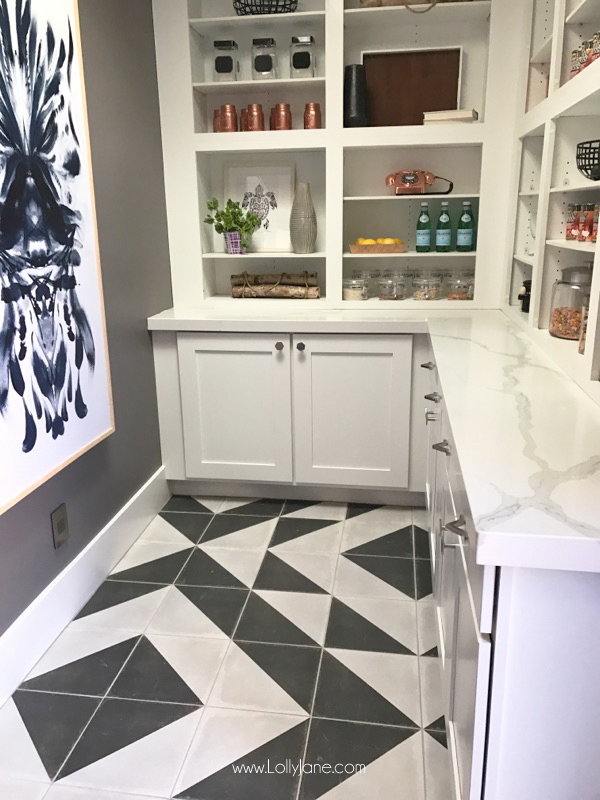 Head back through the great room to get to the stunning master bedroom.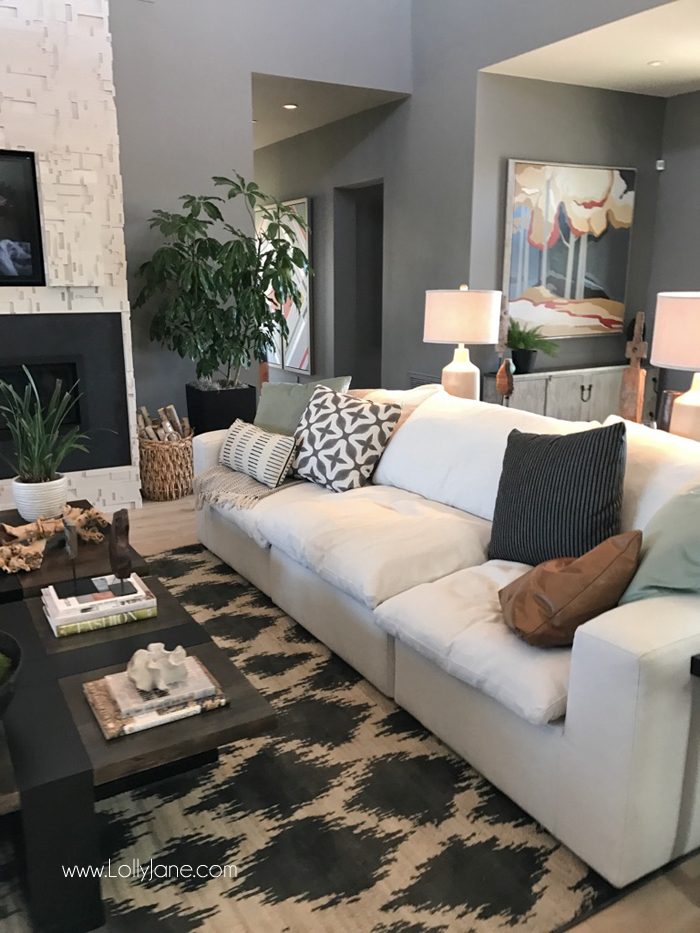 Isn't it gorgeous? We love the dark walls and the southwestern flair.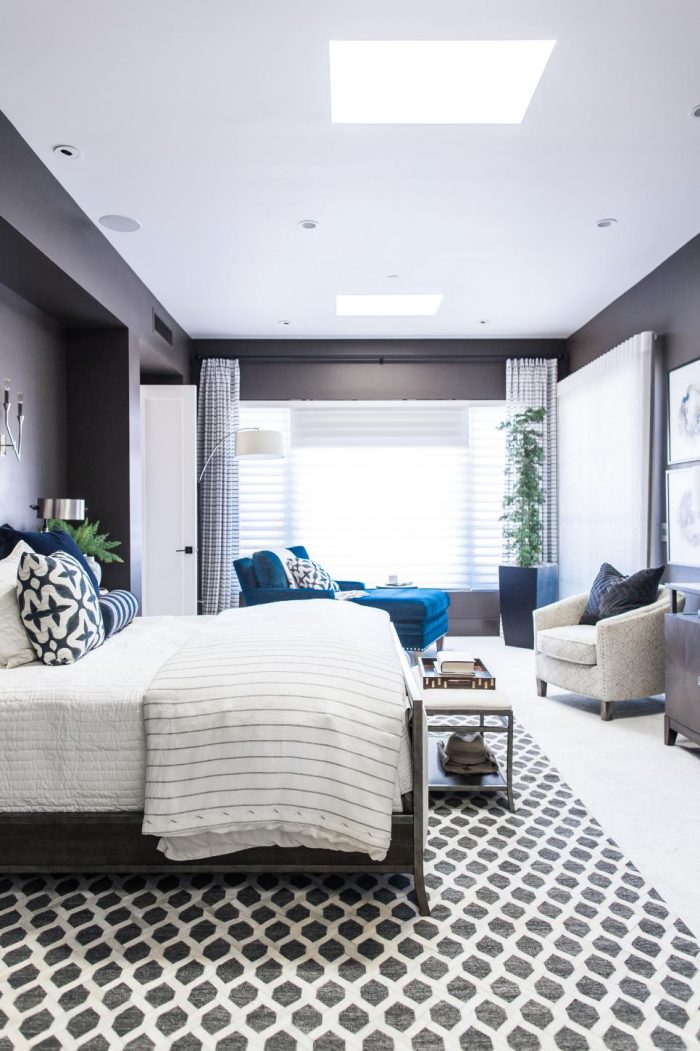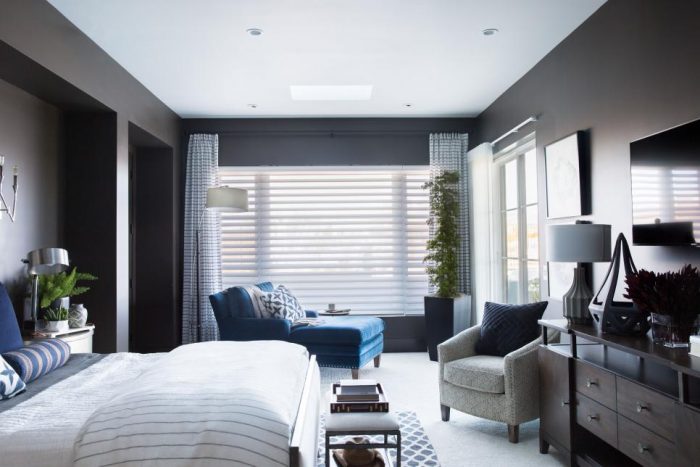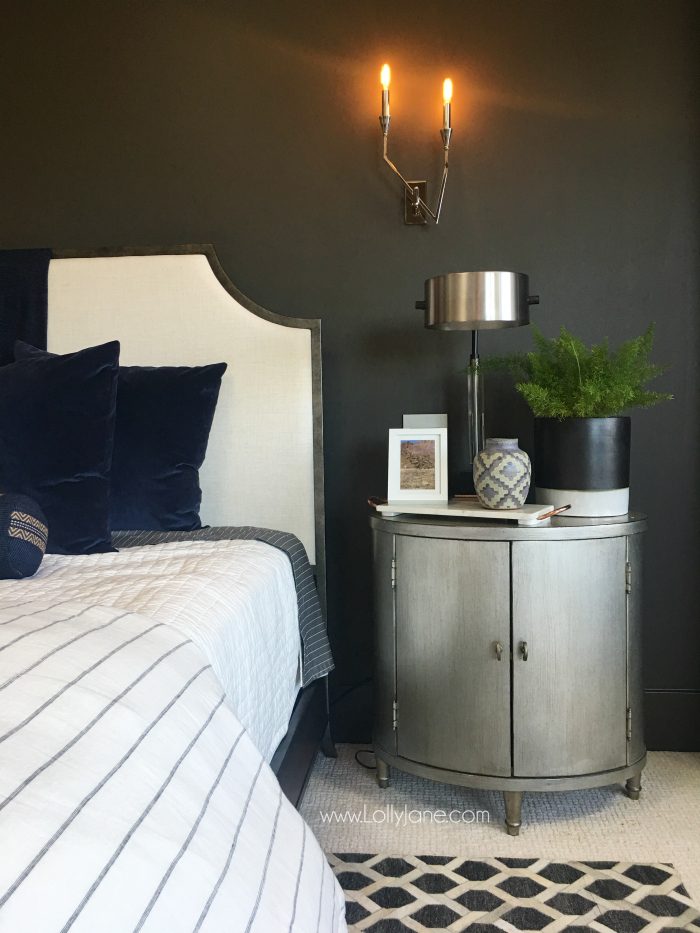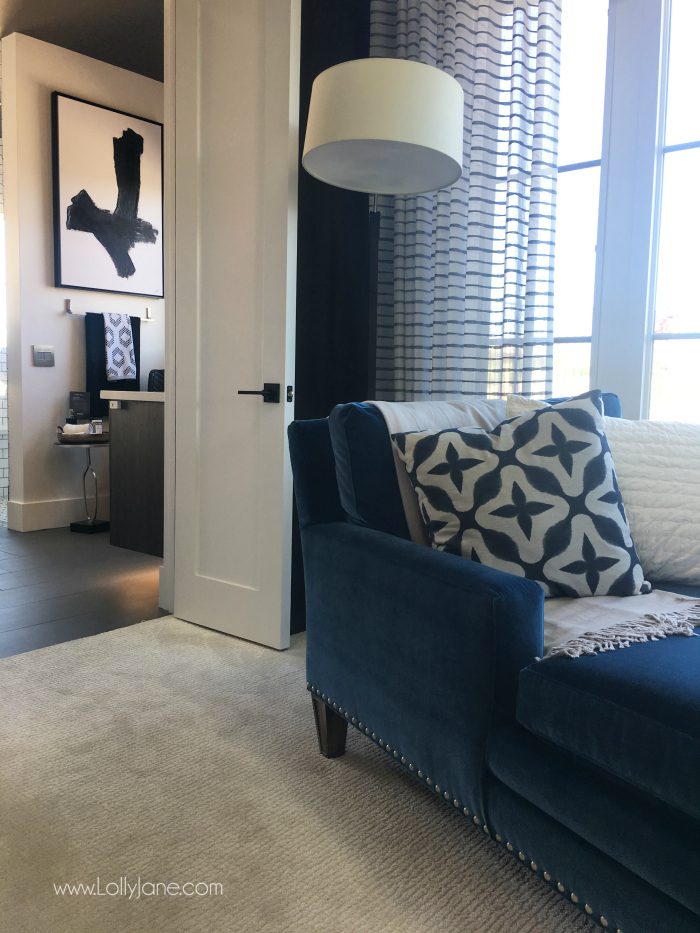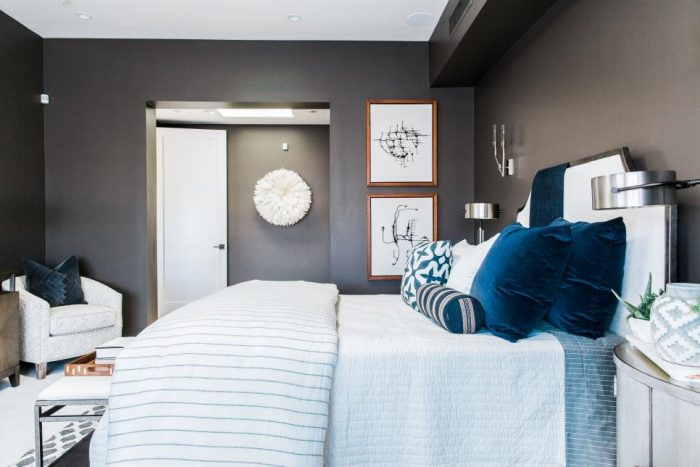 The dark grout with the bright subway tile in the master bathroom is gorgeous.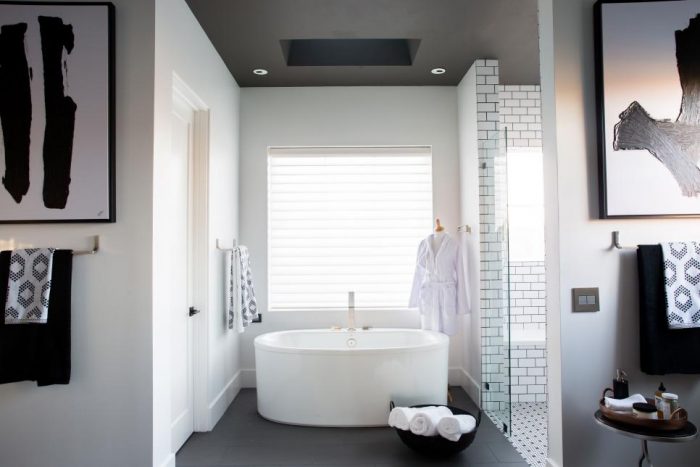 A little surprise was walking into the bathroom and the toilet flushed on its own and turned on music. Fancy!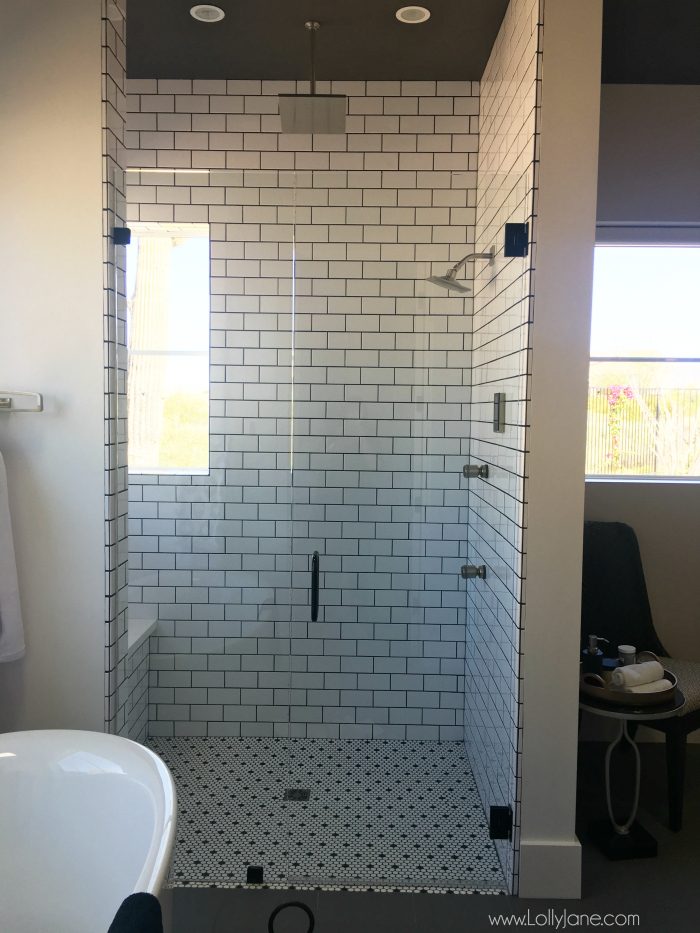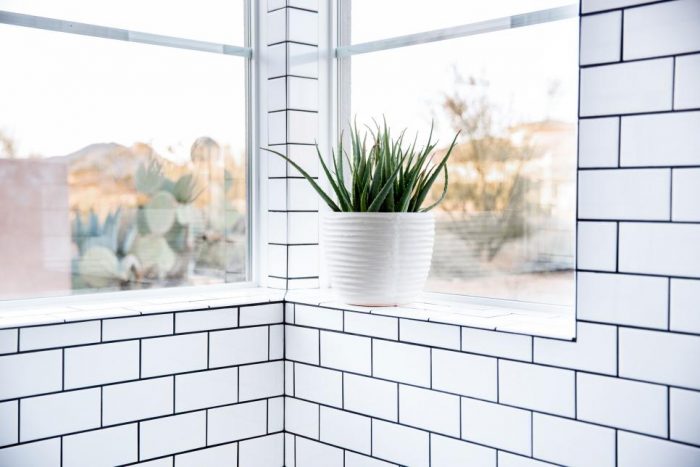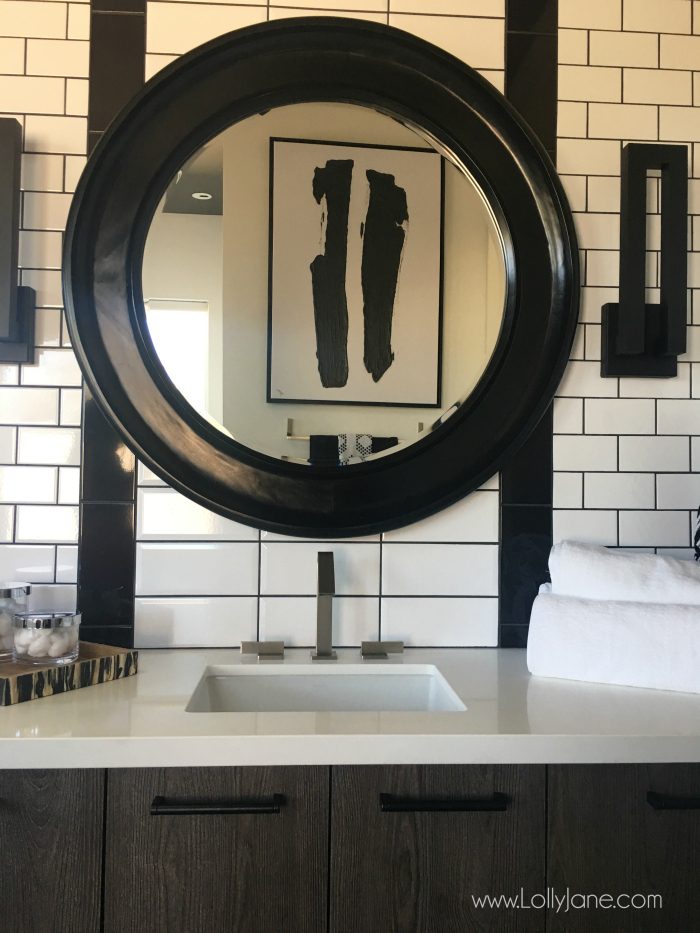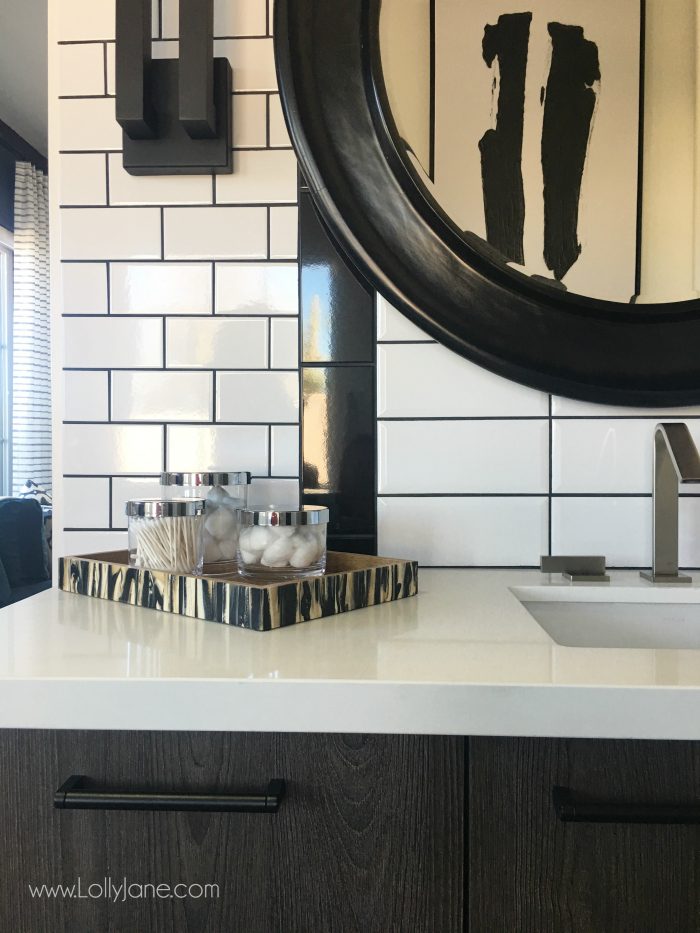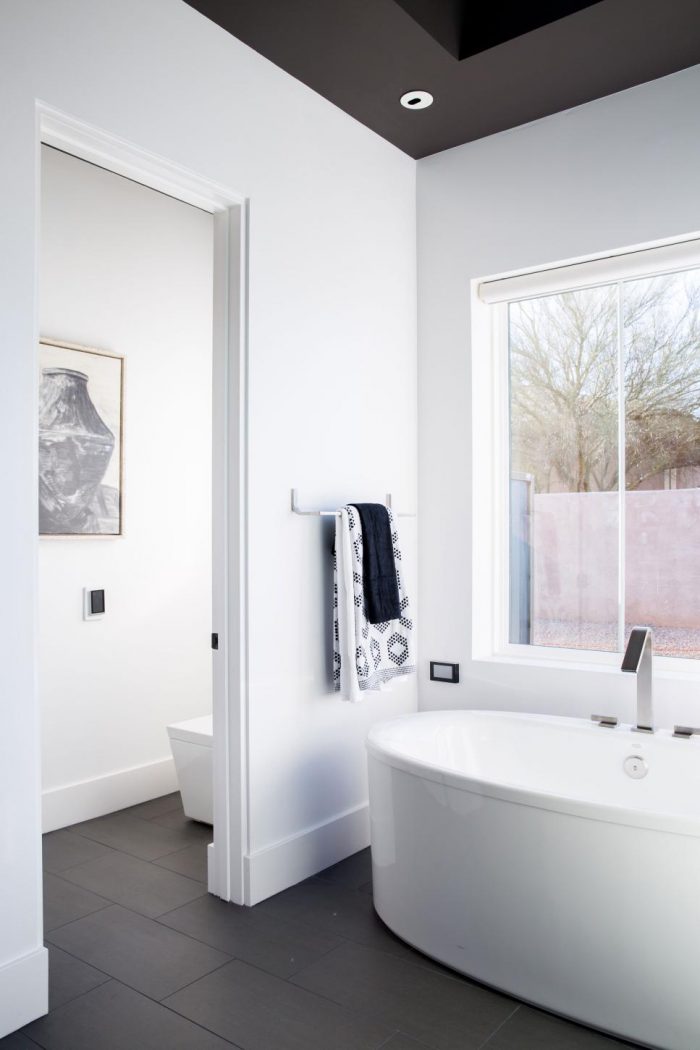 I'm very confident the master closet is larger than my master bedroom.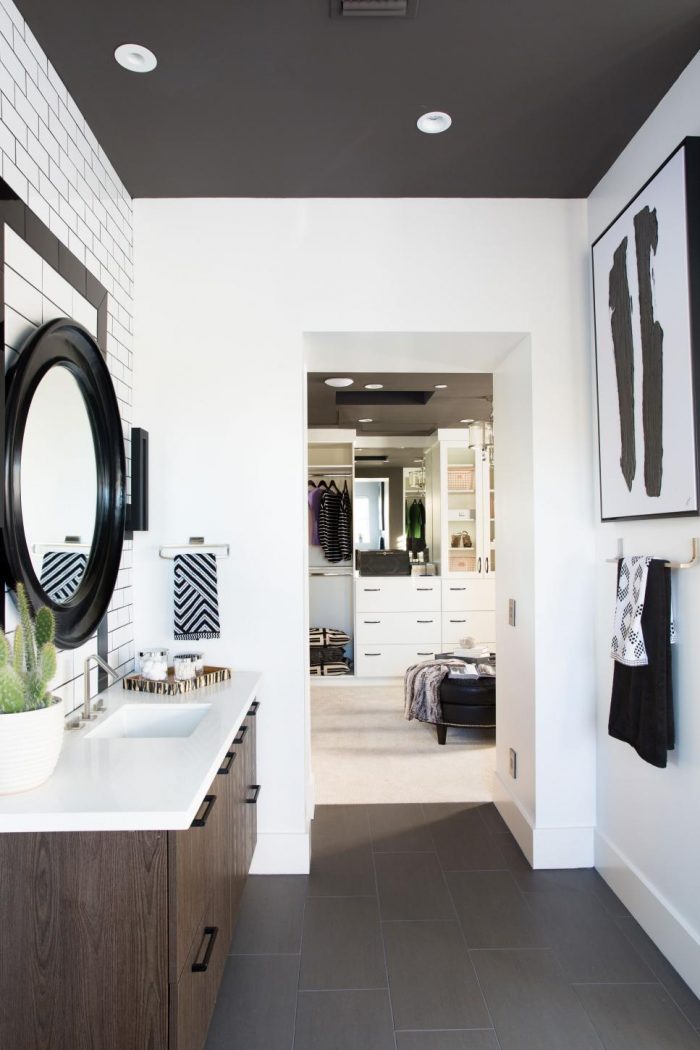 Those copper baskets are a dream!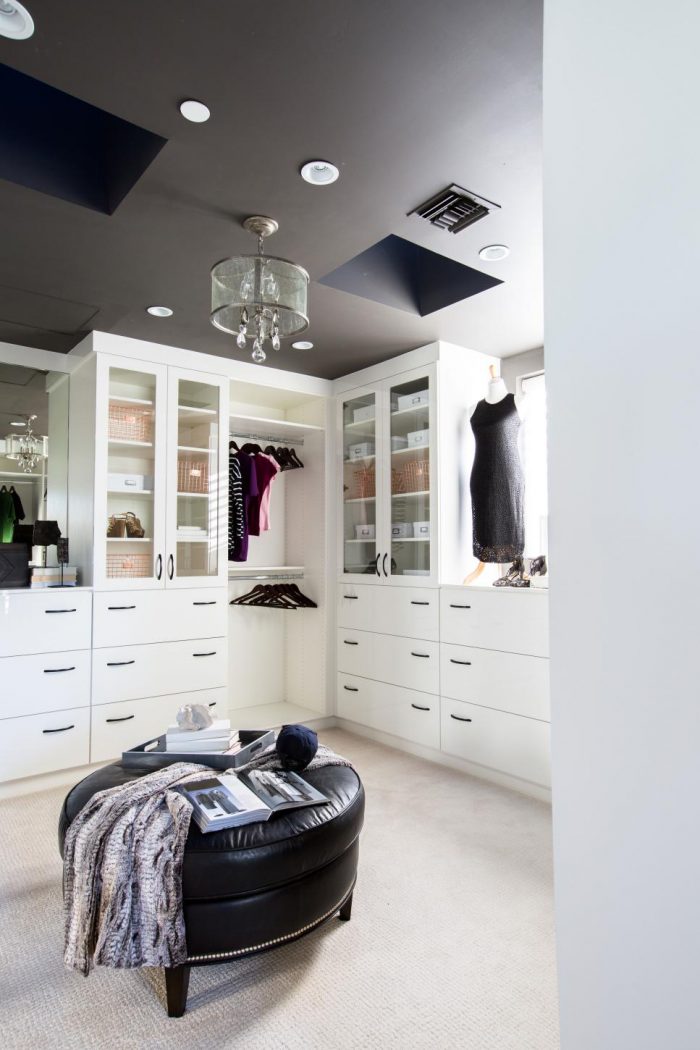 We love the dual vanities.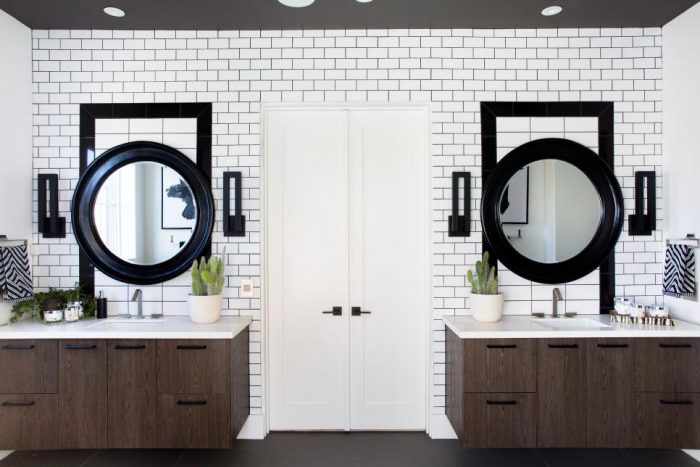 Here is one of the other bedrooms. The natural accessories make you feel right at home in the desert.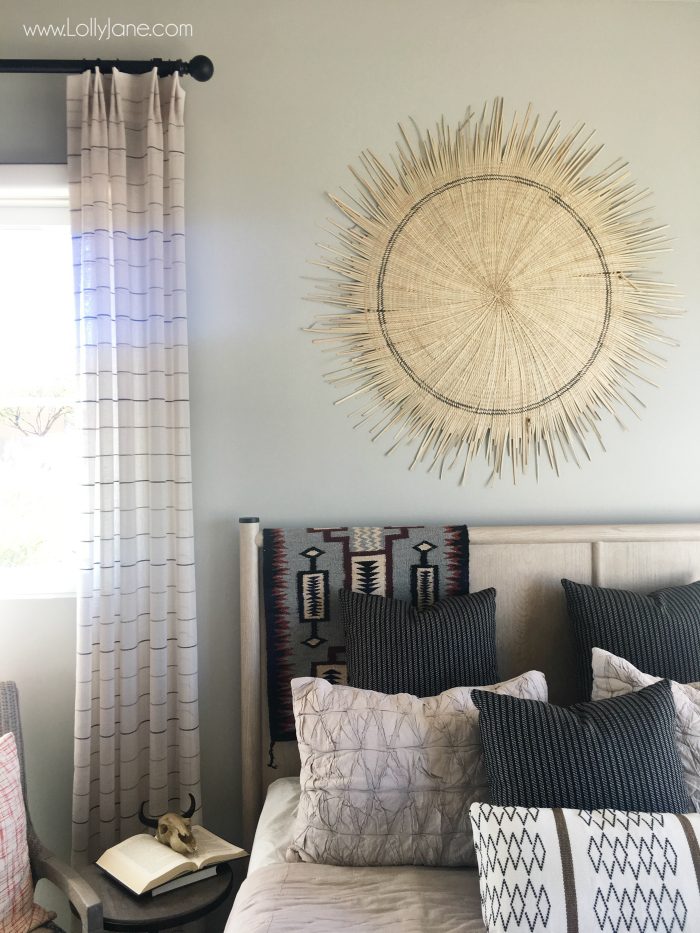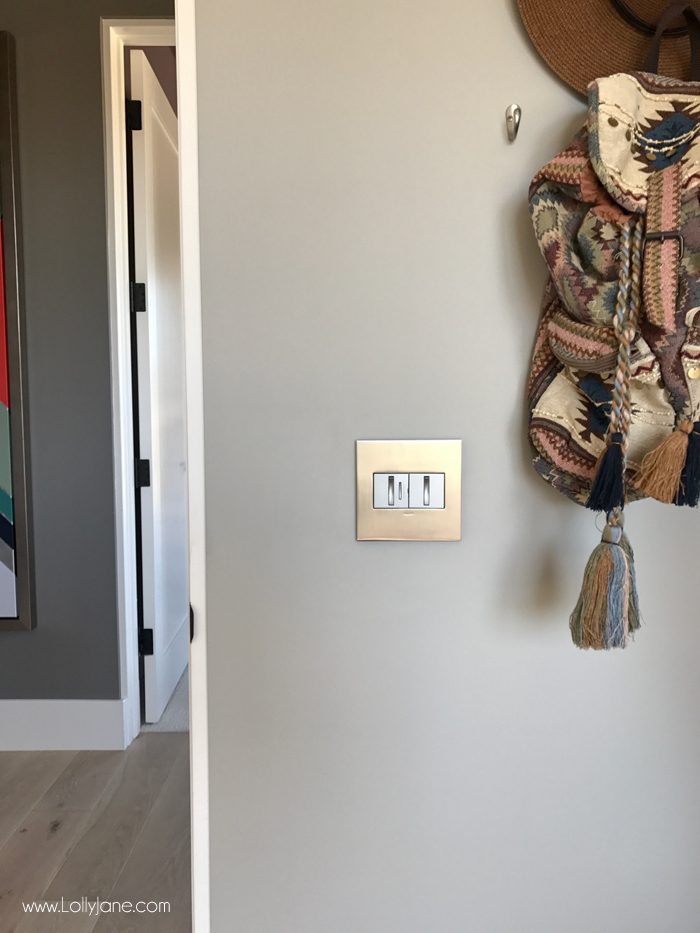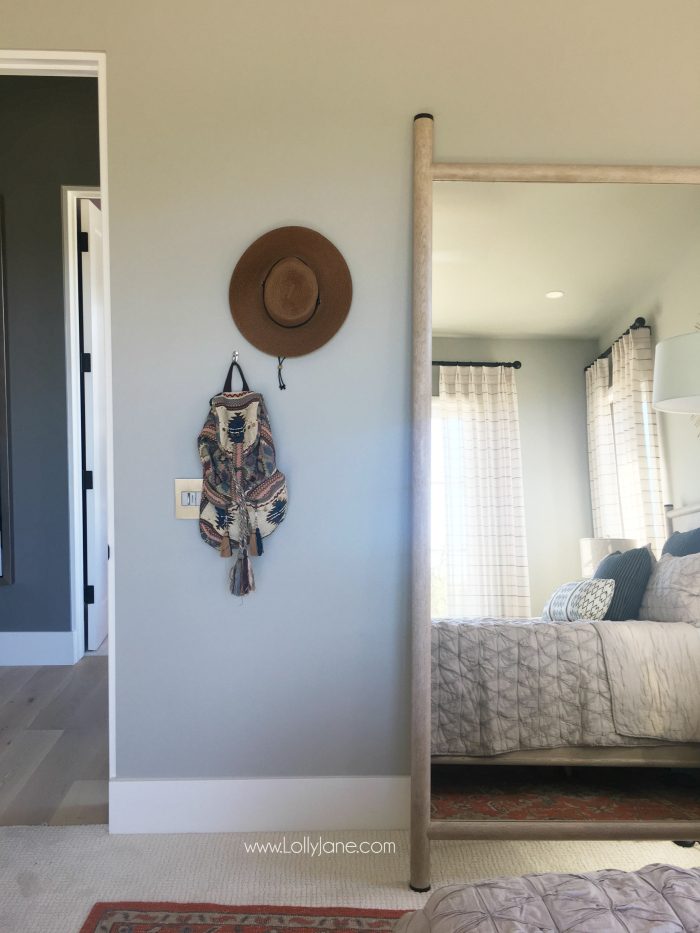 You may notice the fance Whisper Wi-Fi Ready Switch above. It includes simple programming plus the install process doesn't require special wiring. It's compatible with iOS and Android apps.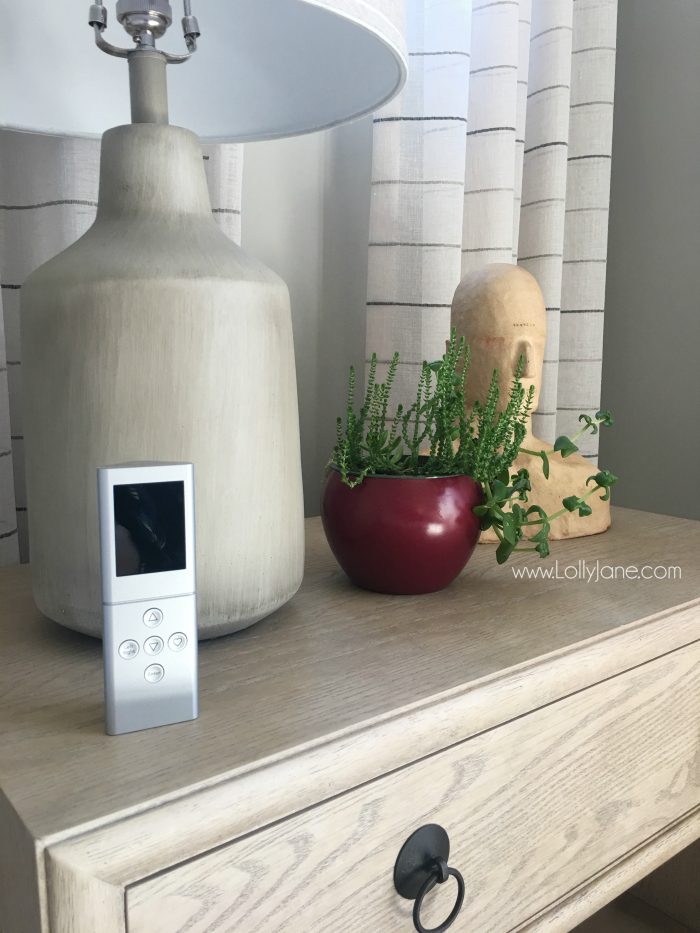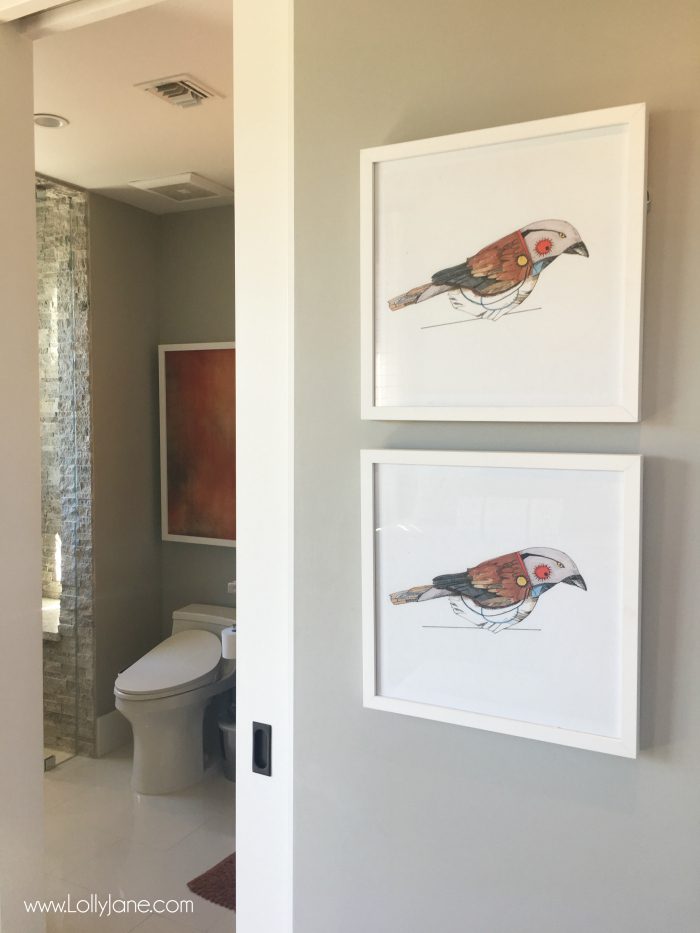 Heading back to the hallway, we love the bright colors and the low profile switches throughout the home.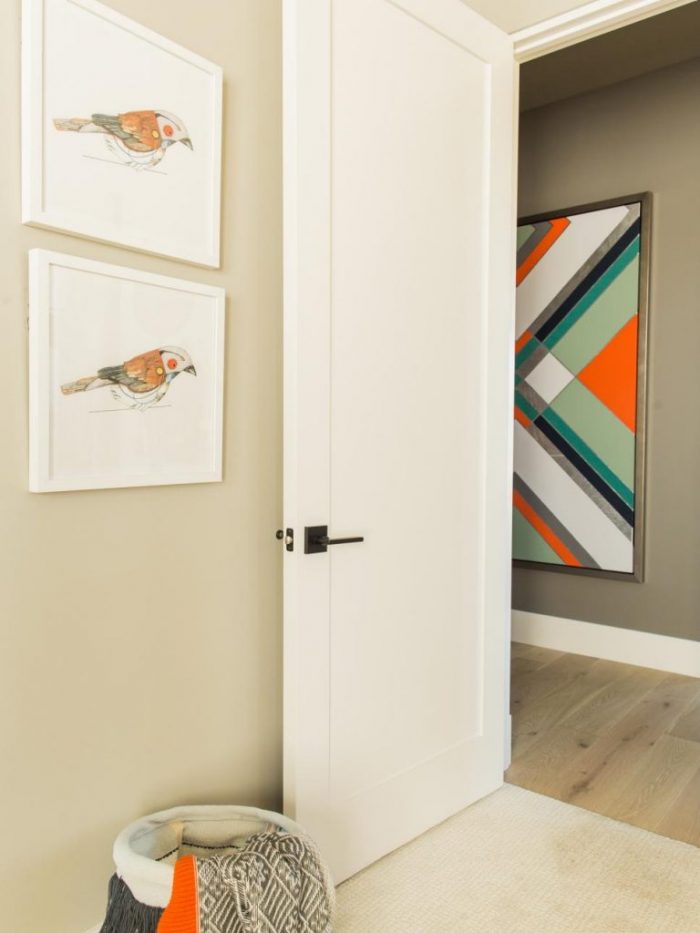 Radiant switches offer a variety of paddle switches to timer or sensor activations. My tech loving husband geeked out when I showed him all the features of this home.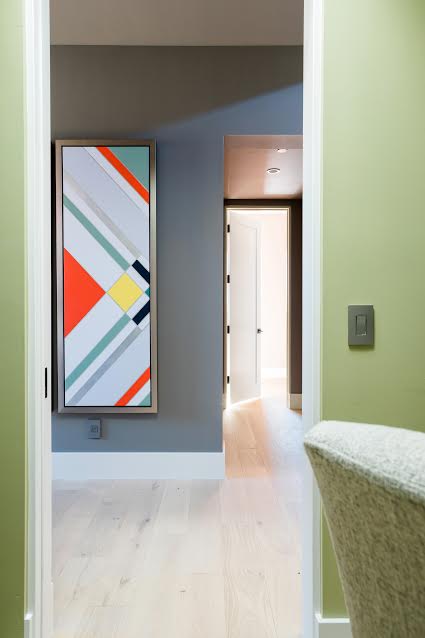 There was a cute side office that looked like a stylish version of the FBI headquarters, lol! So many controls but one little laptop that kept them easily running. Very impressive.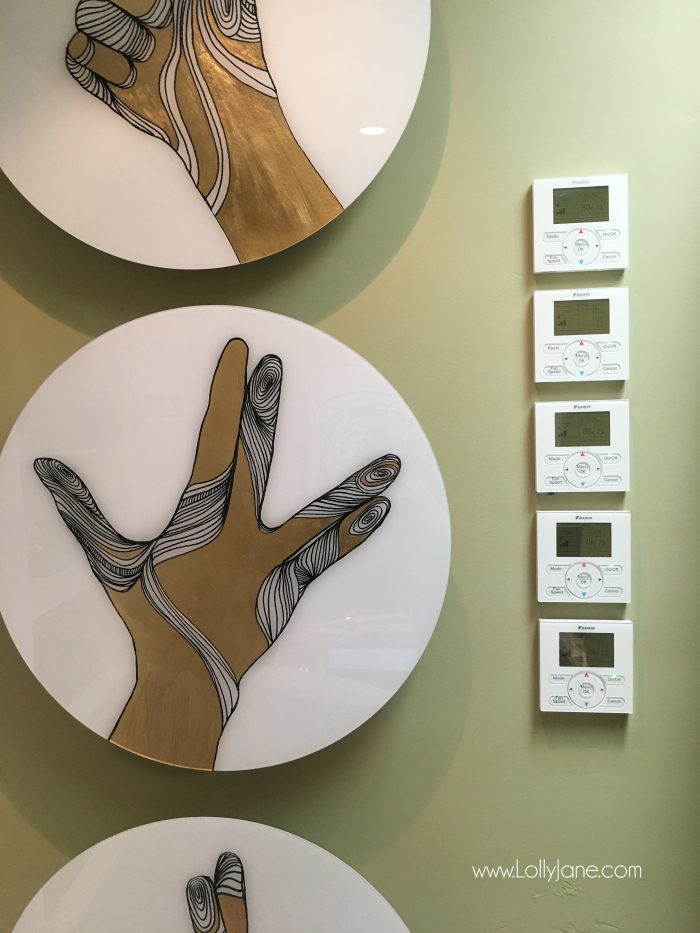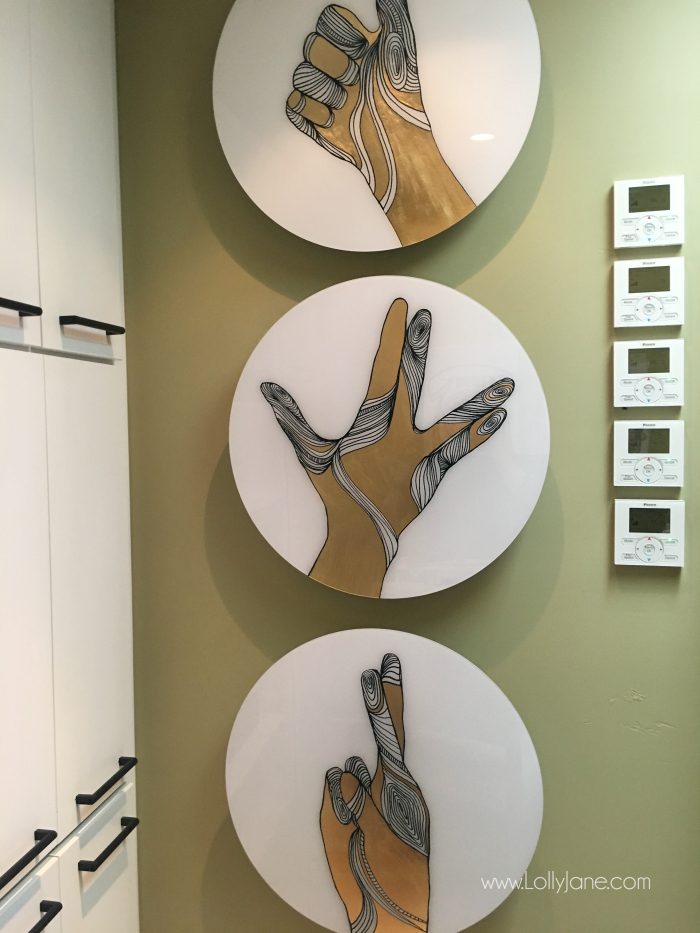 The backyard was full of inviting places to lounge or swim among the cactus desert. We love all the tall saguaros surrounding the yard.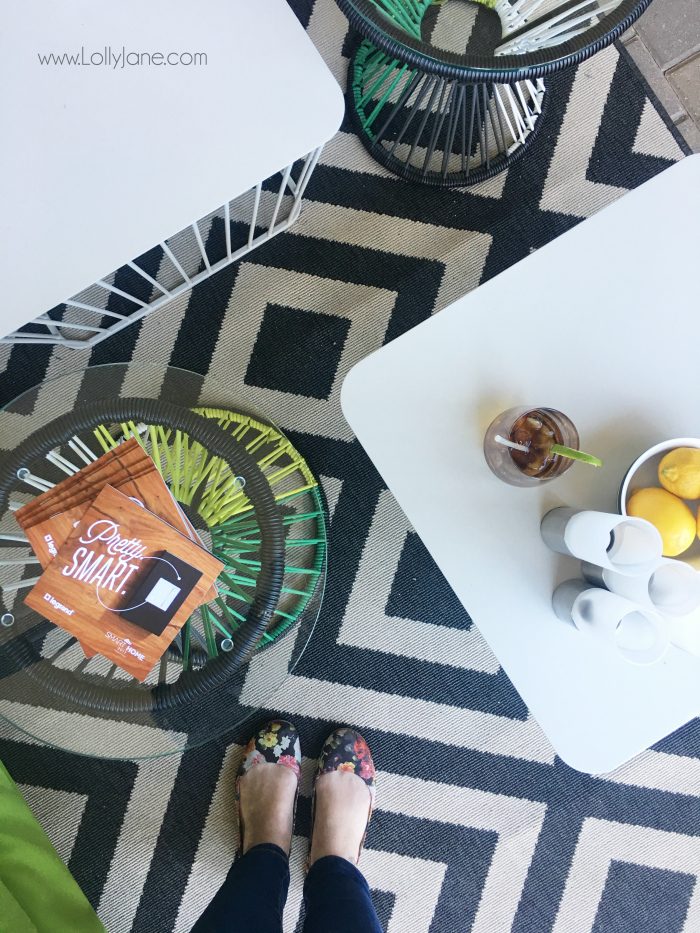 I hope whoever wins this home enjoys all the bells and whistles, what a dream!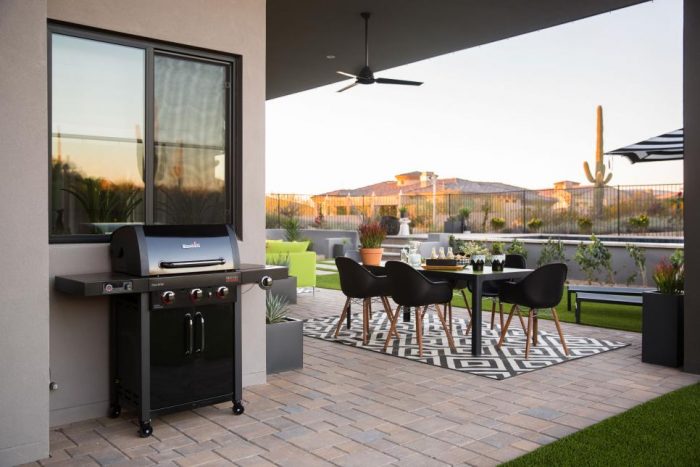 Big thanks to Legrand radiant Collection for sponsoring this tour. It was so fun to spend the morning walking around this house where the designer was able to dream big. I can't wait to install some radiance into my own kitchen makeover this year! To see even more of the 2017 HGTV Smart Home tour, check out #LegrandxHGTV as well as #HGTVsmart on your social channels. Lots of southwestern decor eye candy!
FREE EMAIL COURSE
5 Low Cost Tricks to Make Your House Look Like $1 Million
It's Lolly Jane's 5 FAVORITE Tricks to spruce up your space affordably.

Don't miss these!