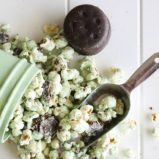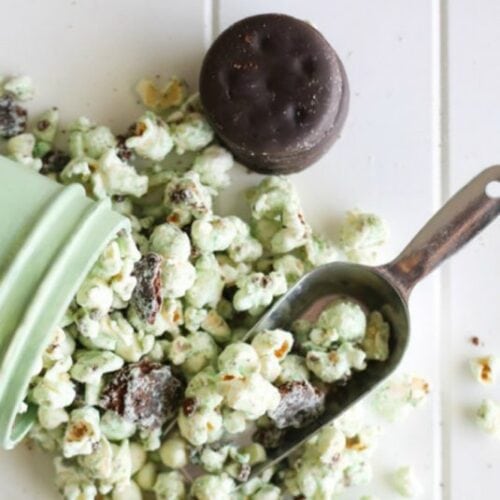 Print
White chocolate thin mint popcorn
Popcorn coated in white chocolate with chunks of thin mints and white chips! Mmmm!
Pop corn.

Melt cubes of melting chocolate according to package directions.

Coat evenly over popcorn.

Add 3-4 drops of green food coloring.

Toss in crushed thin mints.

Add white chocolate chips.

Let sit for 5 minutes (or until not sticky) and serve!