Print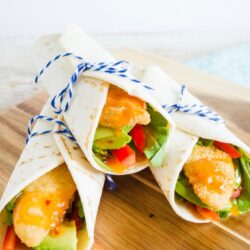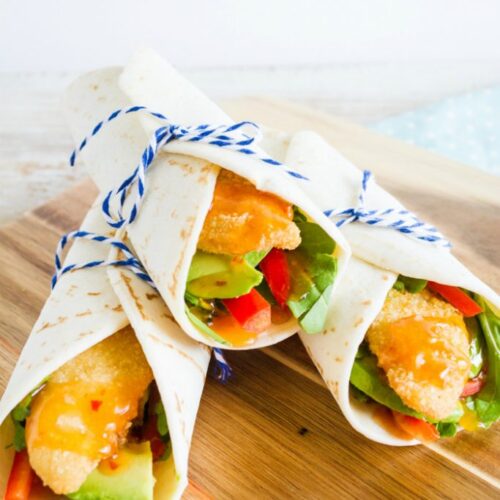 Sweet Chili Fish Wraps Recipe
Fast and easy dinner idea! Your family will love these fun wraps, filling them with their favorite veggies mixed with these sweet chili fish tenders, yum!
Gorton's Go Saucy Sweet Chili Tenders

2

large red peppers

sliced

2

avocados

sliced

3

C

arugula

3

floured tortillas

Go Saucy Sweet Chili Sauce Packet
Cook the tenders on your stove top oven until tender. (NOTE: Follow cooking directions on box.) Slice the red pepper and avocado.

Place the cooked tenders, red pepper slices, arugula and avocado slices in the tortilla.

Drizzle with sauce and roll the tortilla up into a wrap.