Office Depot sponsored this post, but all thoughts and opinions are our own.
Working from home can be distracting. Follow these Ways to Maximize Efficiency in your Home Office to stay on task!
We love blogging and it's been a huge blessing to our lives. We're happy to help fellow creatives follow their passion which is why we've partnered with Office Depot to share tips to keep your home office running smoothly.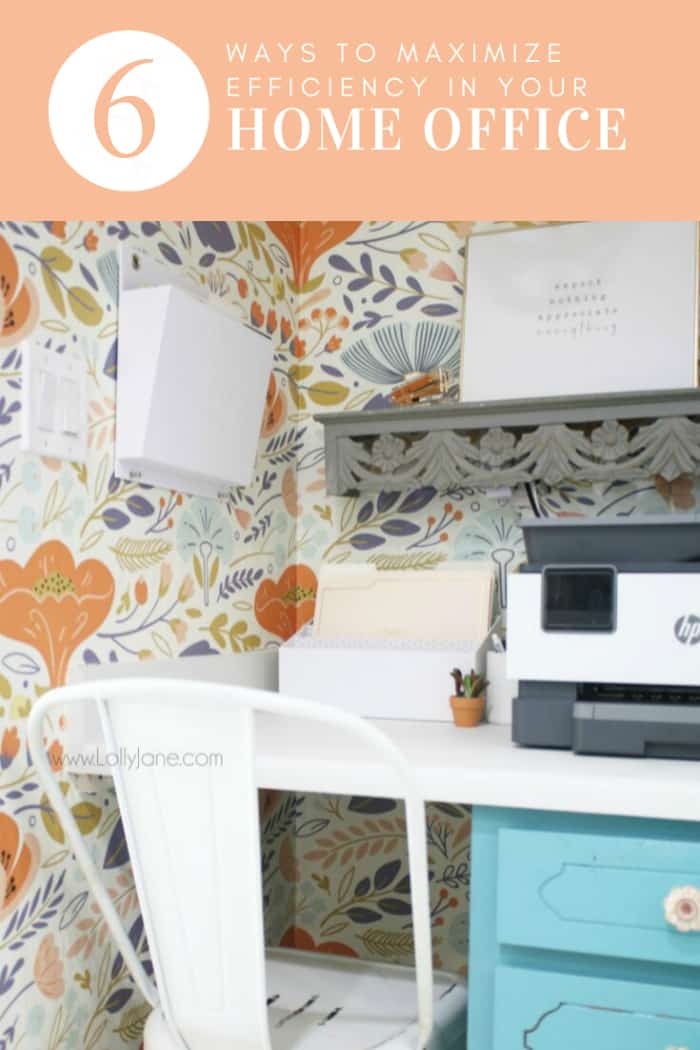 We're proof that running a business from home can be successful but it's takes a lot of discipline. It's still a daily battle to want to watch TV while working, but if you focus and follow these tips, you'll be set for success…and don't worry, we won't tell anyone you're killing it as a small business owner while working from home in your pj's! 😉
Missed the mini series?
We've covered a lot of great tips in our small business for the creative over the past few months, you can get caught up on those here:
Ways to maximize efficiency in your home office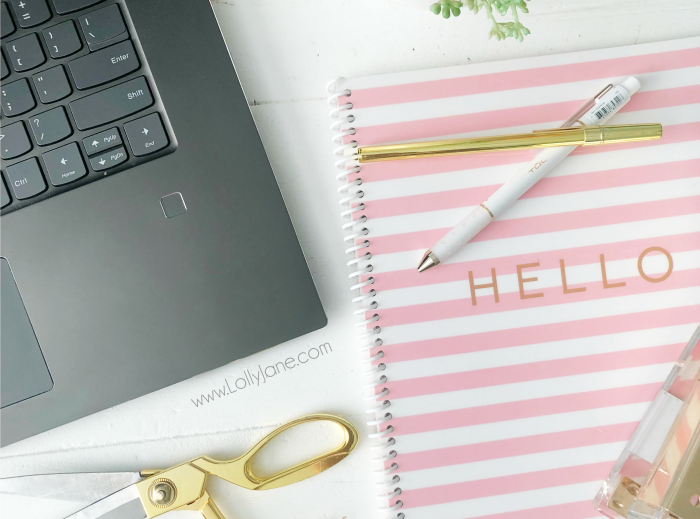 Establish a Routine
This is the basic rule of thumb for working from home. Setting a block of work time has helped us stay focused. For example, our ideal schedule is that from 9am-noon, we turn off our phones and don't check social media. We break for lunch and get caught up with house chores, dinner prep, etc., then hop on for another hour from 2-3pm before the kids get home from school.
Another way to establish a routine is to create set tasks on certain days: Monday is your blog post writing day, Tuesdays are for accounting, Wednesdays are for team meetings/client calls, Thursday you are creating content for the blog, Fridays are for tidying up your week with organizing, for example.
Write out your daily own ideal routine and stick to it. Within 2 weeks, it'll become a pattern and you can get in the habit of scheduling other events around your day.
Hire out for Tech Support
We wear many hats but being computer savvy isn't one of them! By enrolling in Office Depot's 24/7 Unlimited Tech Services, we're able to pass that hat off to the professionals!
Because we're a small home business, we don't have an IT employee on staff. However, with Office Depot's 24/7 Unlimited Tech Support from Workonomy™, we basically do!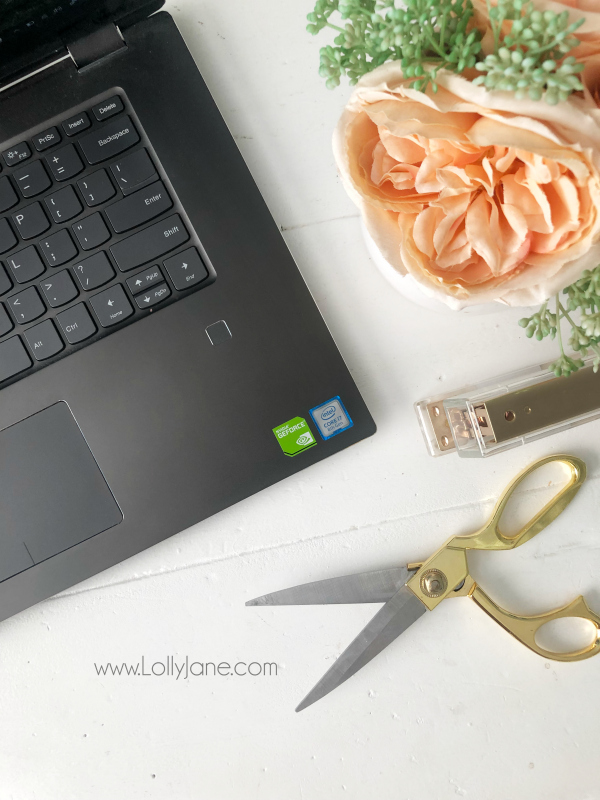 They offer a variety of services, not just late night fixes:
24/7 remote tech support

Computer services

Home & office installation

SquareTrade protection

Managed IT as a Service

Tech Trade-In

Cell phone repair
and more. We don't have time or knowledge to worry about the technical side of blogging, we're so glad to assign that task out!
It's super simple to sign up for their 24/7 tech support, and they'll not only check out that everything is running smoothly, but I can call them any time I have a question or concern about my computer. They can remove viruses and malware, repair computer components and much more. It's one of those things you hope to never need but it's always good to have in place before you need it.
Organize Your Computer Files
This is time consuming at the beginning but important. Searching for documents is a huge time suck! Last week, we had a nationally syndicated decor magazine ask us for a high-resolution image of a Christmas photo from 2016. We spent HOURS looking for one simple digital picture.
If we would have had my documents tidied, it would have taken minutes. In the end, we weren't able to locate the picture BUT luckily, they were still able to use the image from our site. We won't chance luck again…we nearly missed out on an amazing opportunity. Learn from us!
If Friday is your organizing day, for instance, block off an afternoon to de-junk your desktop and sort through your files.
Using our HP OfficeJet Pro 9015 All-in-One Printer as a scanner makes it easy to store documents on Google Drive or Dropbox, and we can print and scan from anywhere with the HP Smart App.
Set A Timer
When we were younger, our mom would set a timer and have us clean as fast as we could. Since we knew she set short amounts at a time, we were super motivated to beat the clock!
This similar method is still helpful as an adult. If we're feeling overwhelmed or dreading a task, setting a timer can help break things up or even remind us about other obligations like switching the laundry or sending a proposal by a deadline.
Use Online Calendars
We are huge fans of Google Calendars! You can sync them with your office laptop or PC, your phone, tablet, etc. We love to use the reminder tool feature, it makes sure we don't miss a thing!
Hire a Virtual Assistant
A virtual assistant is nicknamed a "VA". VA's are basically personal assistants. Consider hiring someone to alleviate your daily tasks so you can focus on bigger to-do's.
We trained several VA's for our company needs to free up personal time for ourselves. For example, we have a VA for Facebook, one for Pinterest, 2 for Instagram and 1 for our shop.
VA's are perfect for repetitive tasks like pinning in tribes for Pinterest or scheduling posts for Facebook. It requires some trust but when you find the right VA, outsourcing your busy work allows you to focus on what requires your personal time.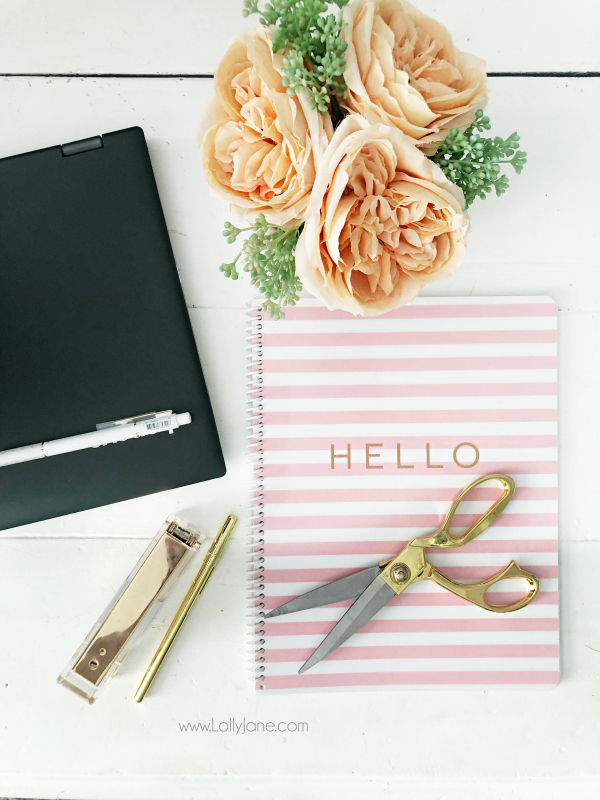 Leave any of your helpful tips for small business owners!
We hope these tips will help you have success in your own company!
We'd love to hear from you!
Office Depot sponsored this post, but all thoughts and opinions are our own.