We are loving our early Christmas gift of vinyl flooring! We've been living on these floors for nearly a month and can't recommend them enough. They're durable, hide dirt well, they're easy to clean and friends constantly ask if they're hardwood or ceramic tile.
I can't believe how different flooring changes a home. Here is my current entryway: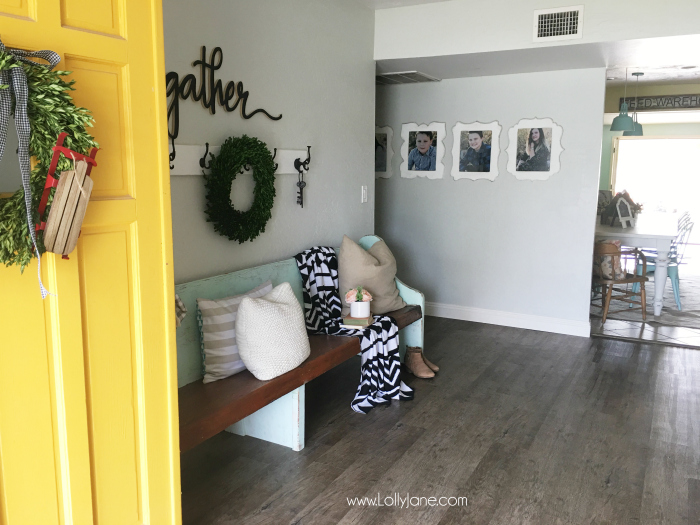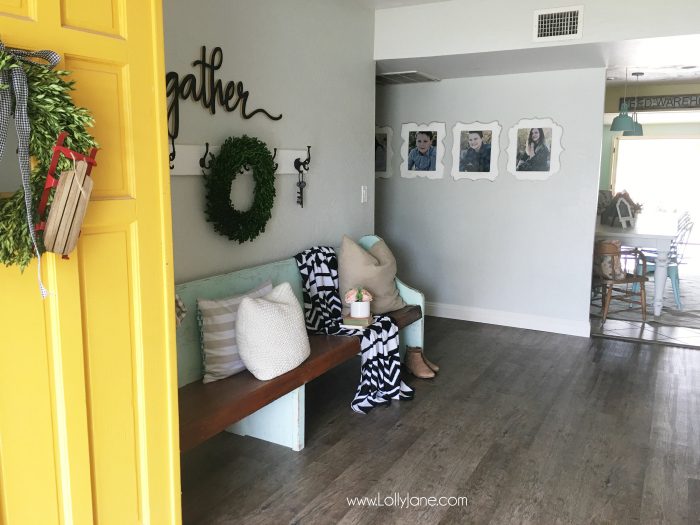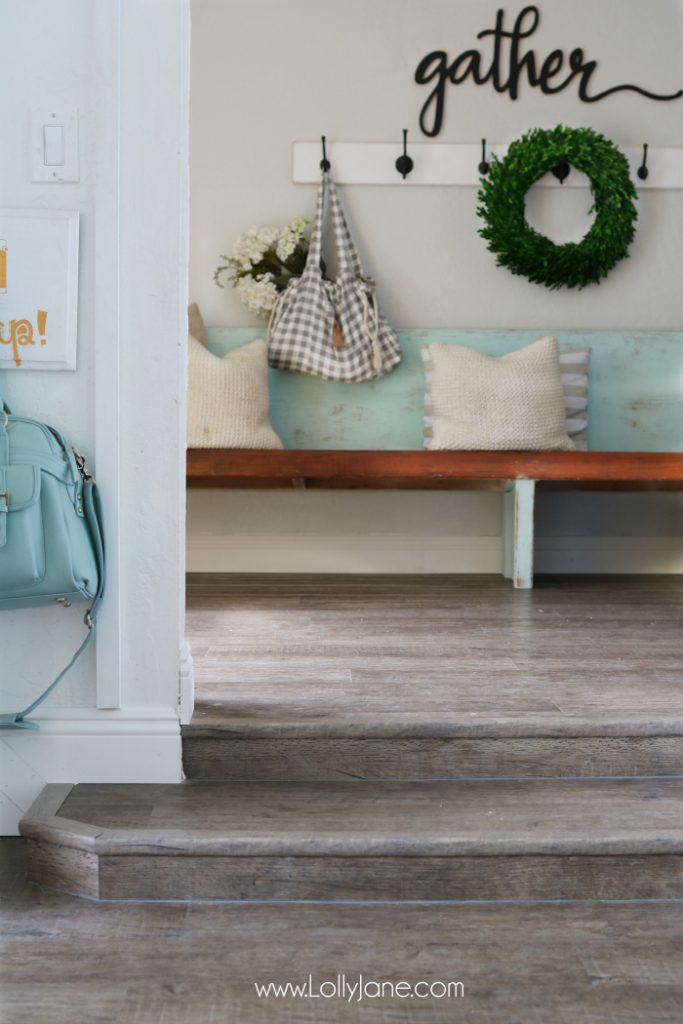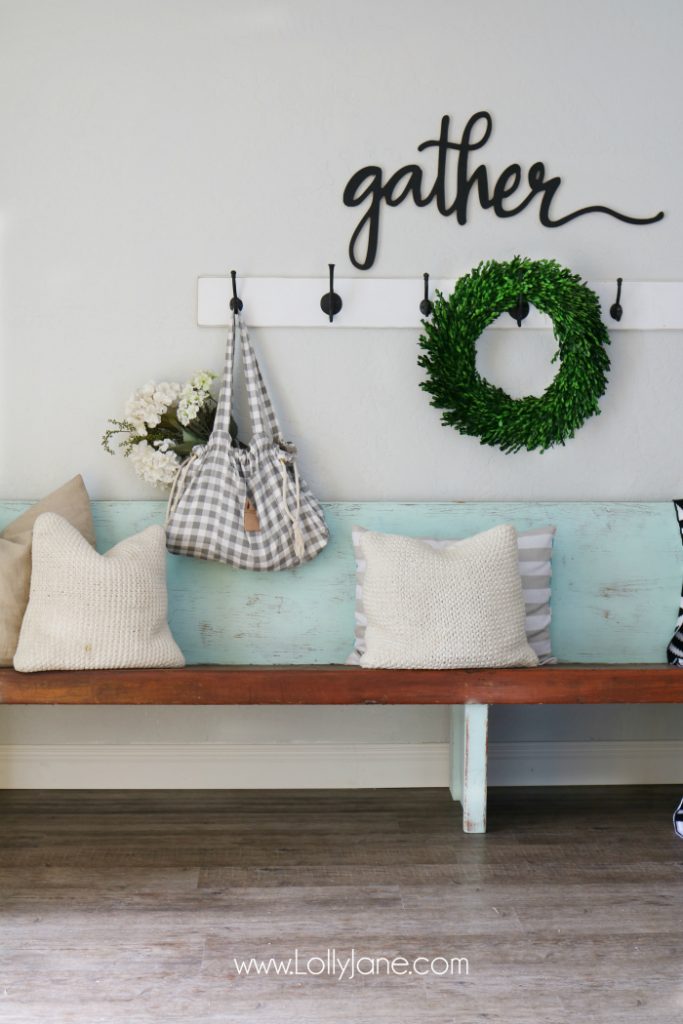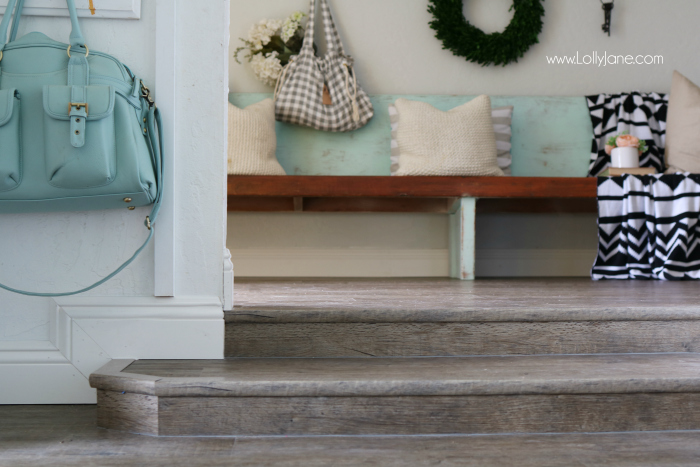 And the entryway before…like, WAY before:
Then more recently: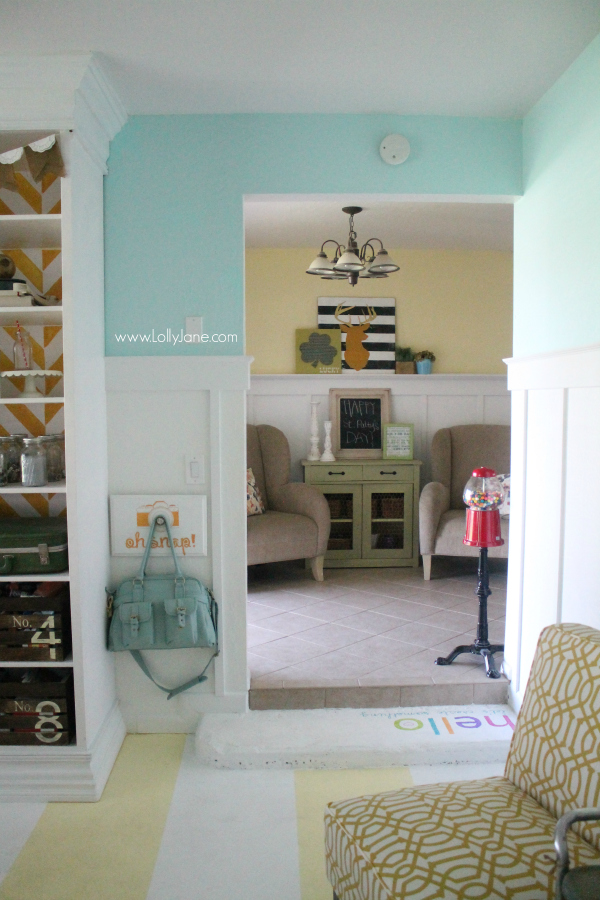 During the install process: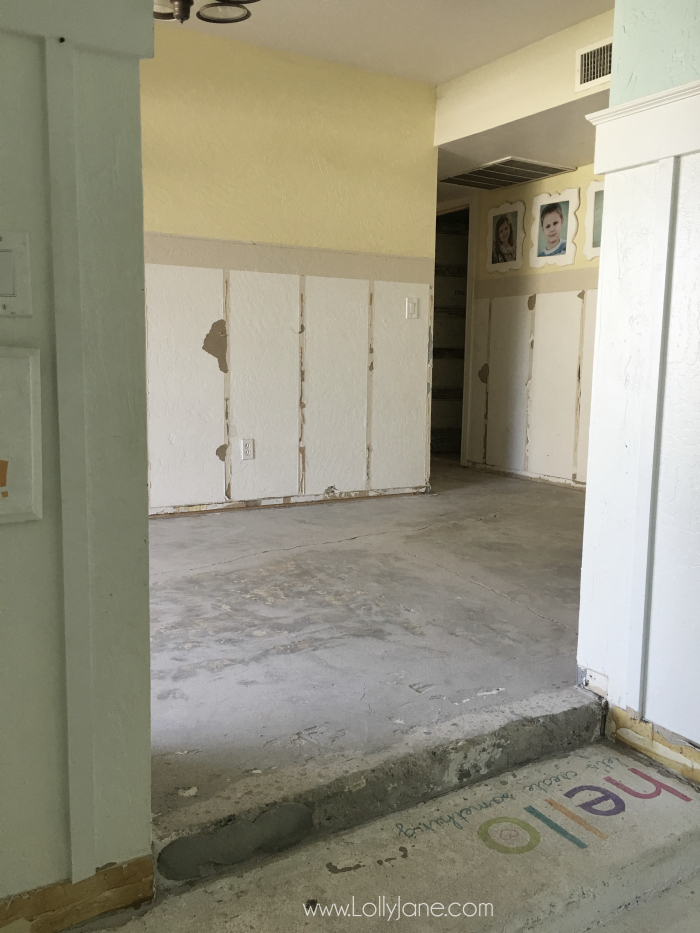 What a change! The entryway is just off the craft room.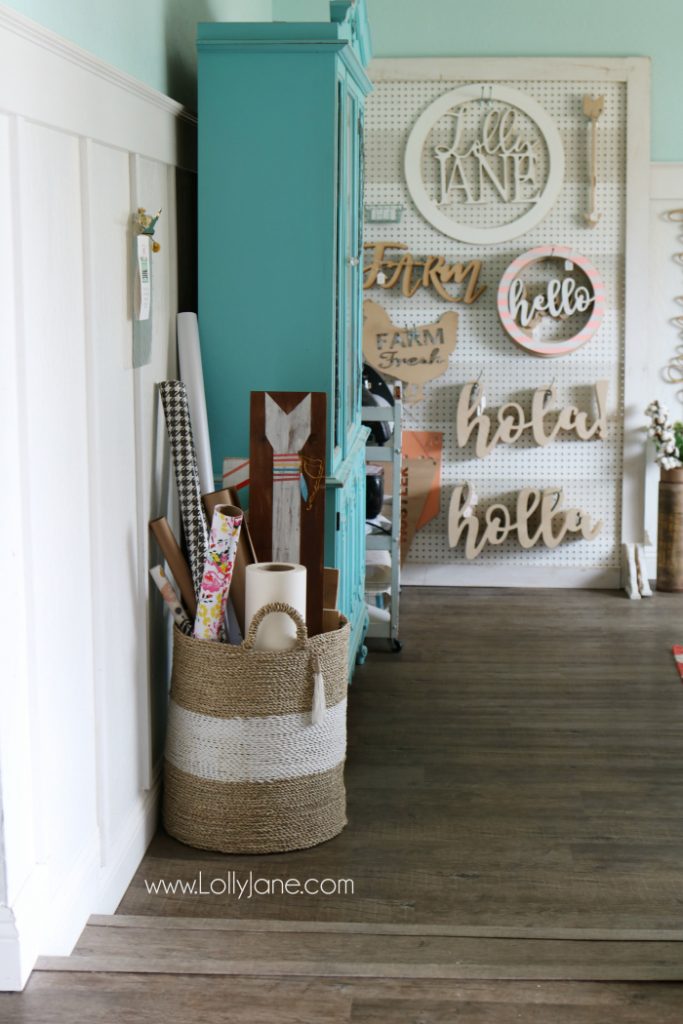 Remember the install??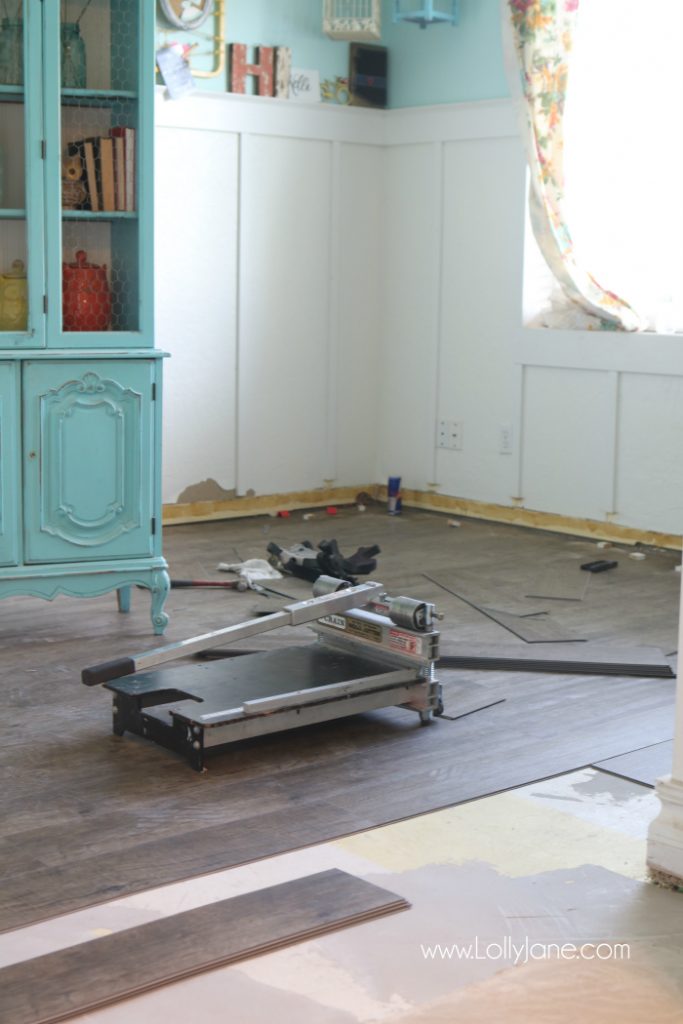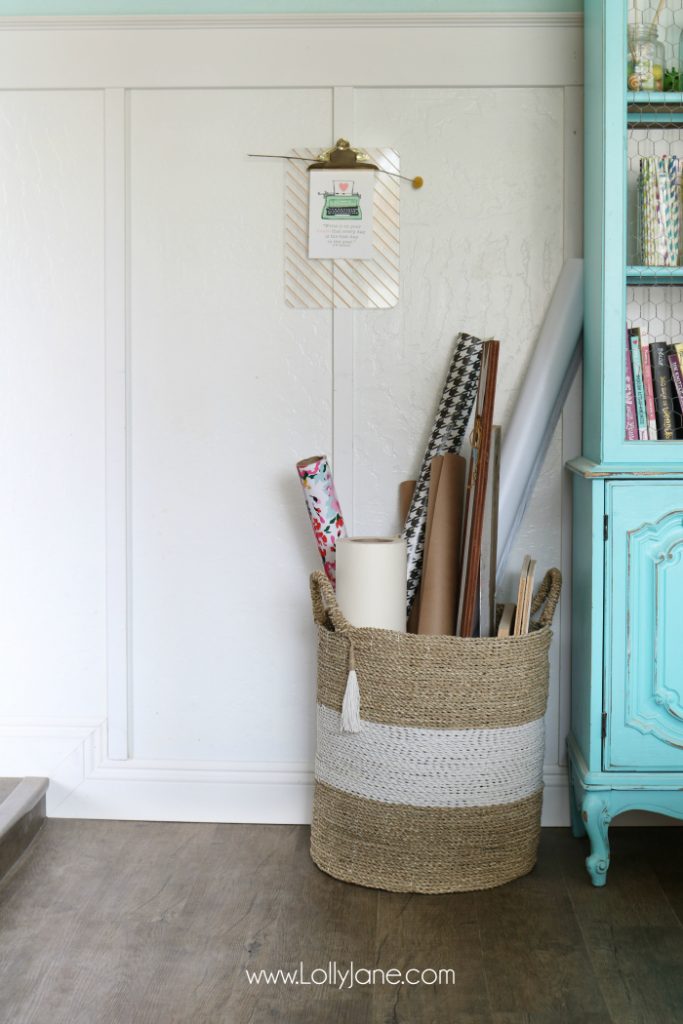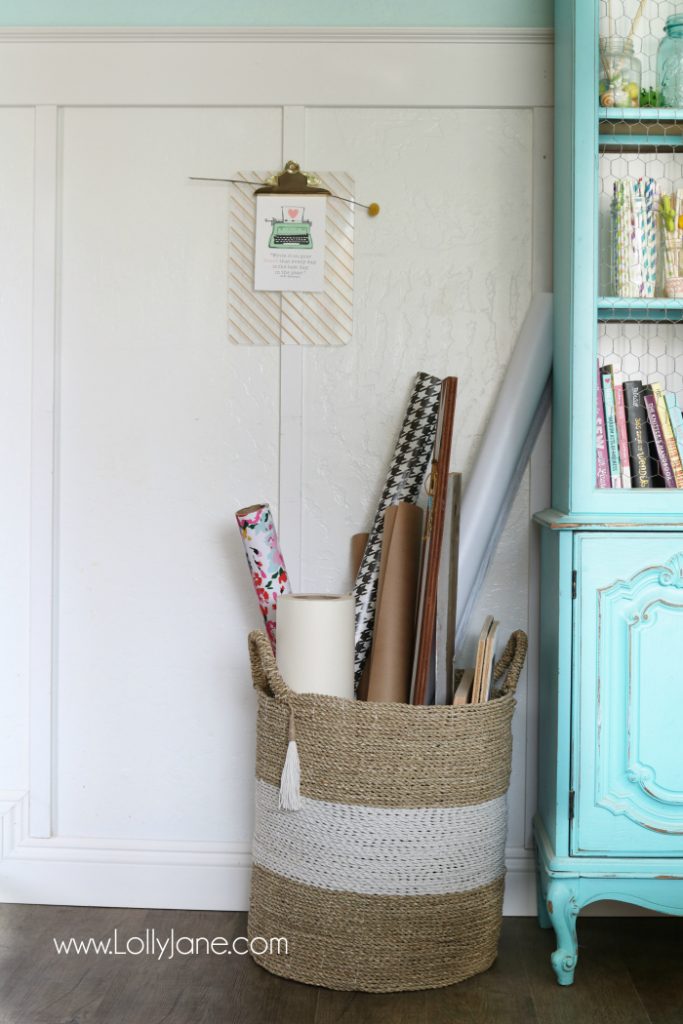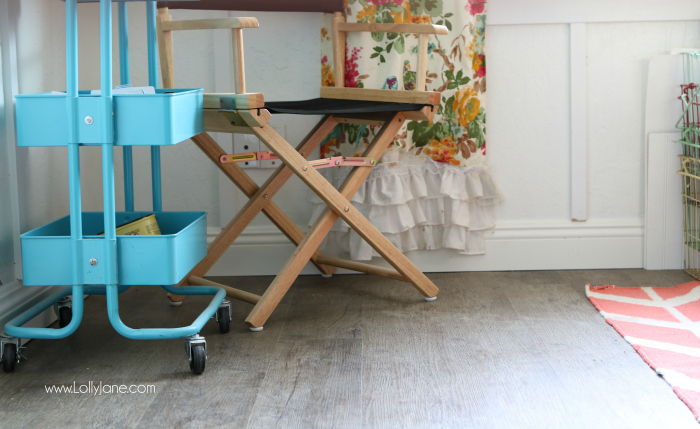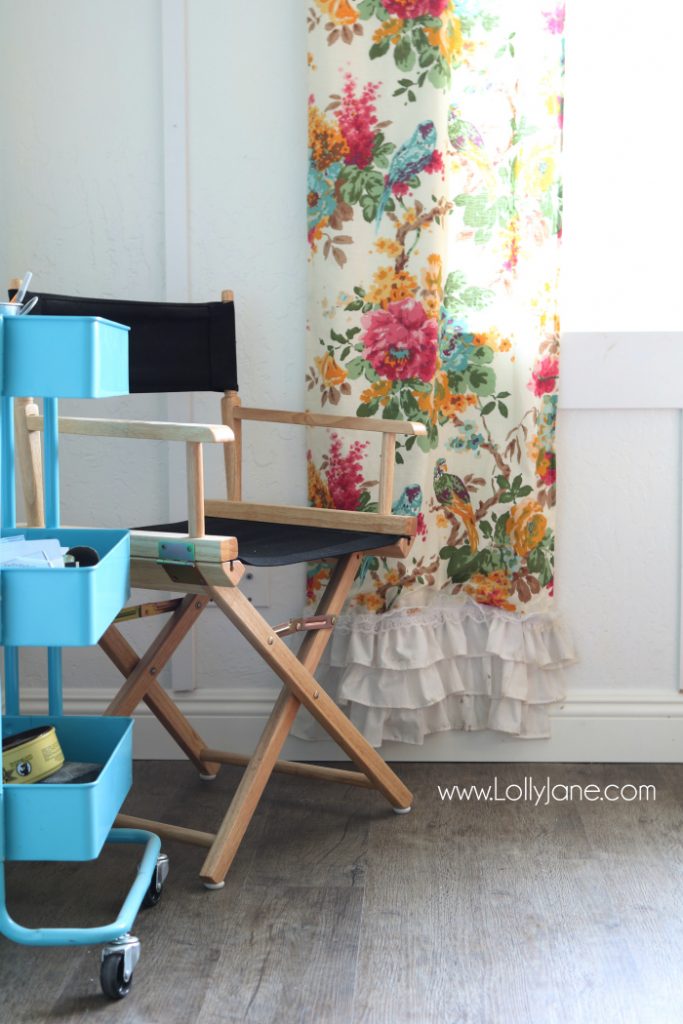 Head through the entryway to get to the backside of the house where we replaced the rest of the floors.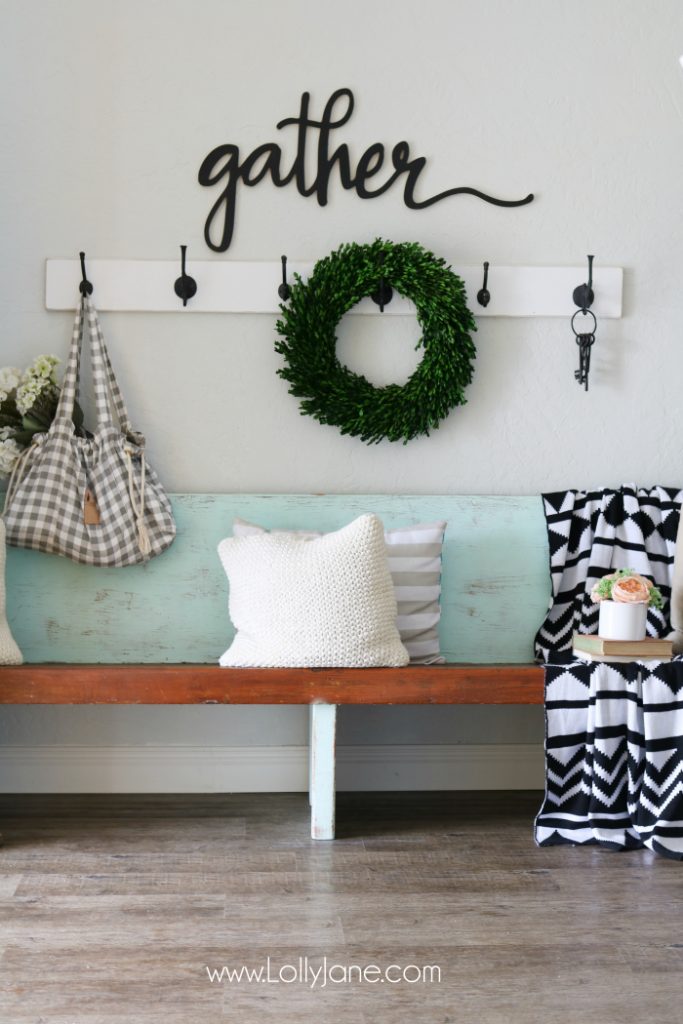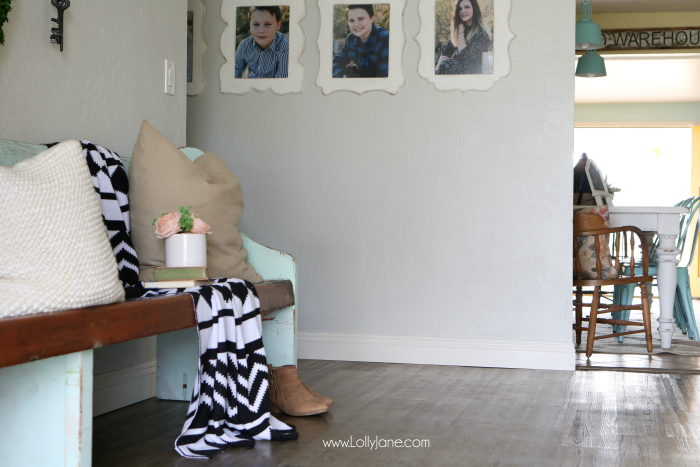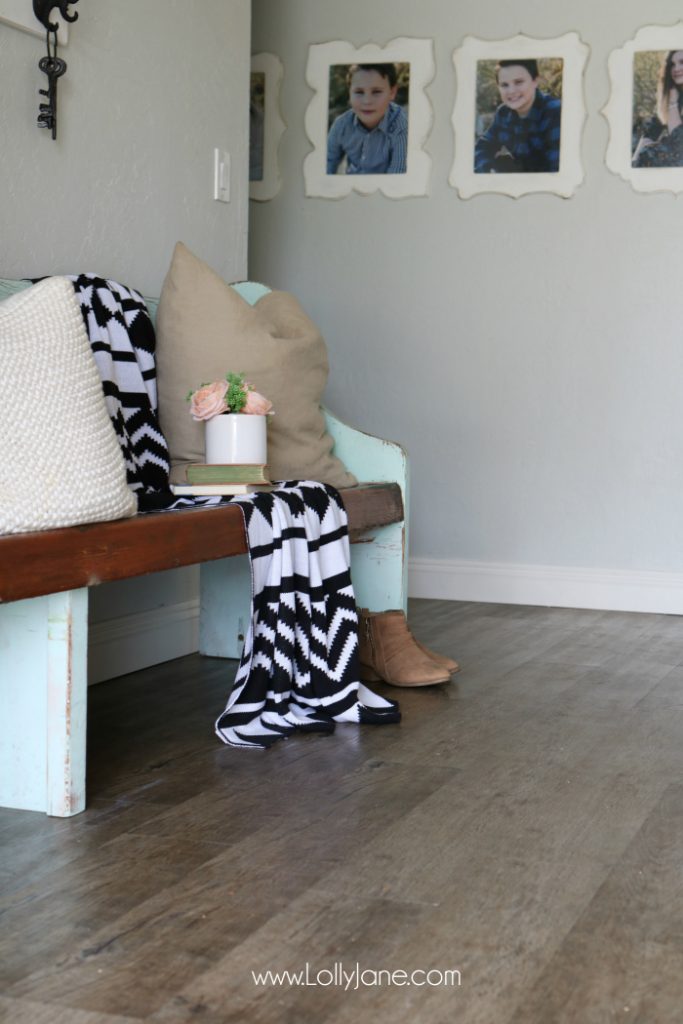 My bathroom is getting gutted soon, I cannot WAIT!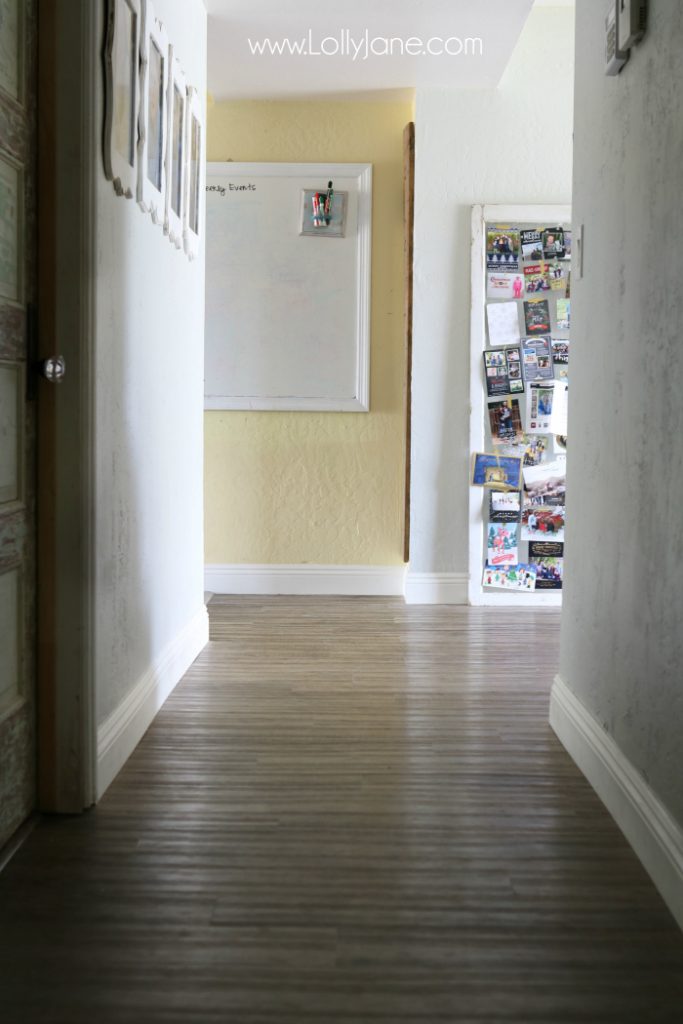 The hallway after and during: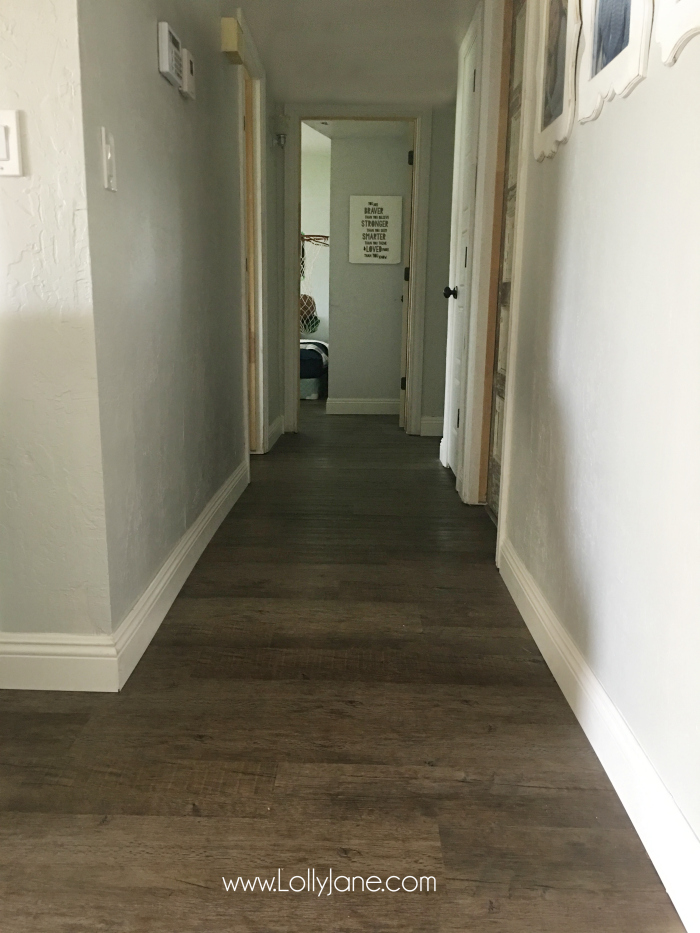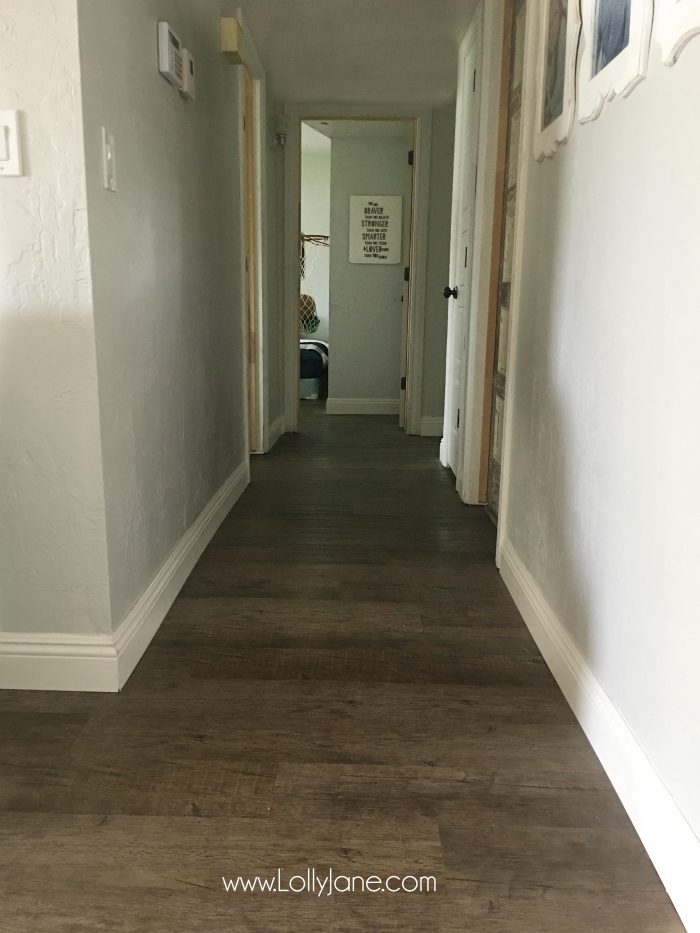 When we removed the board and batten wall treatment, it ripped off several pieces of drywall. It took half a day to sand and patch then another 24 hours to dry. We lightly sanded it down then painted the walls Moonshine by Benjamin Moore because I love Anni's nursery colors.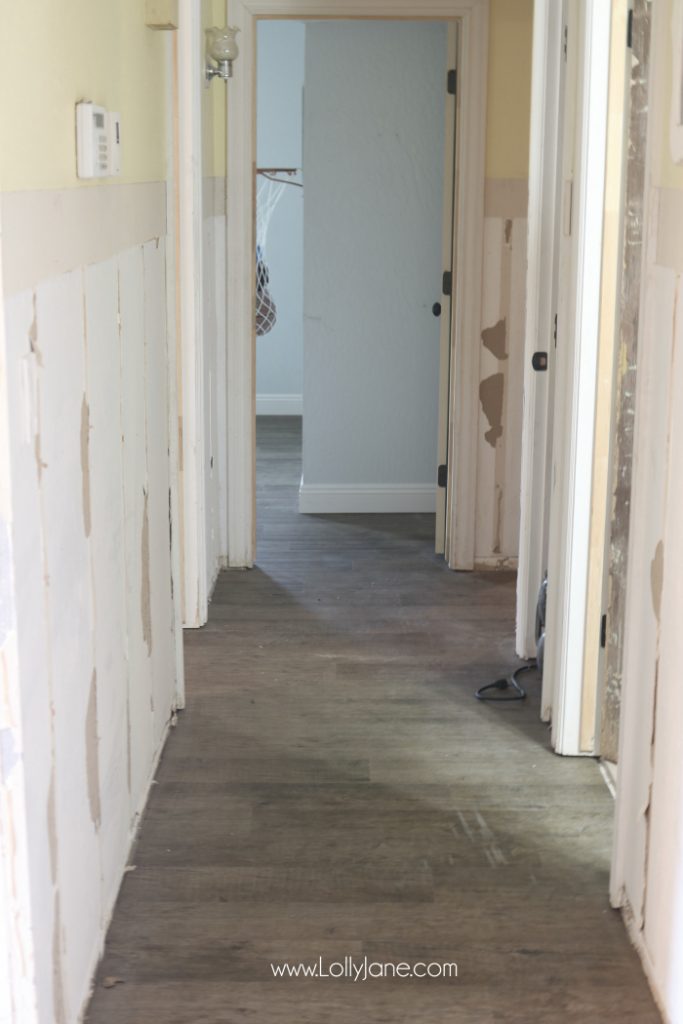 My younger daughter's room is the only of the three bedrooms that is 100% put back together so far.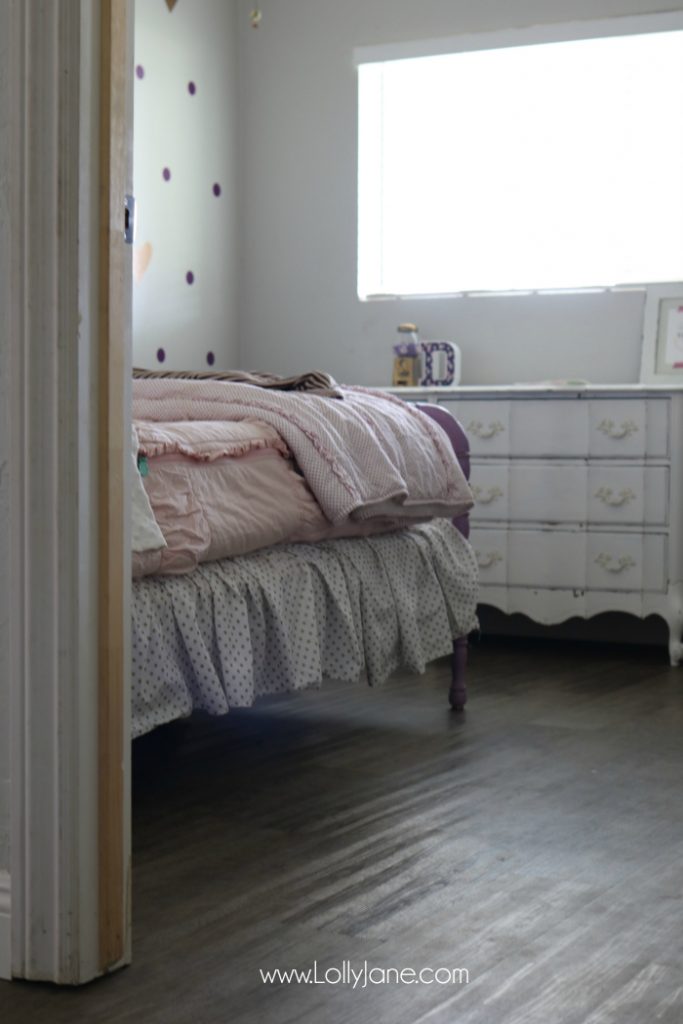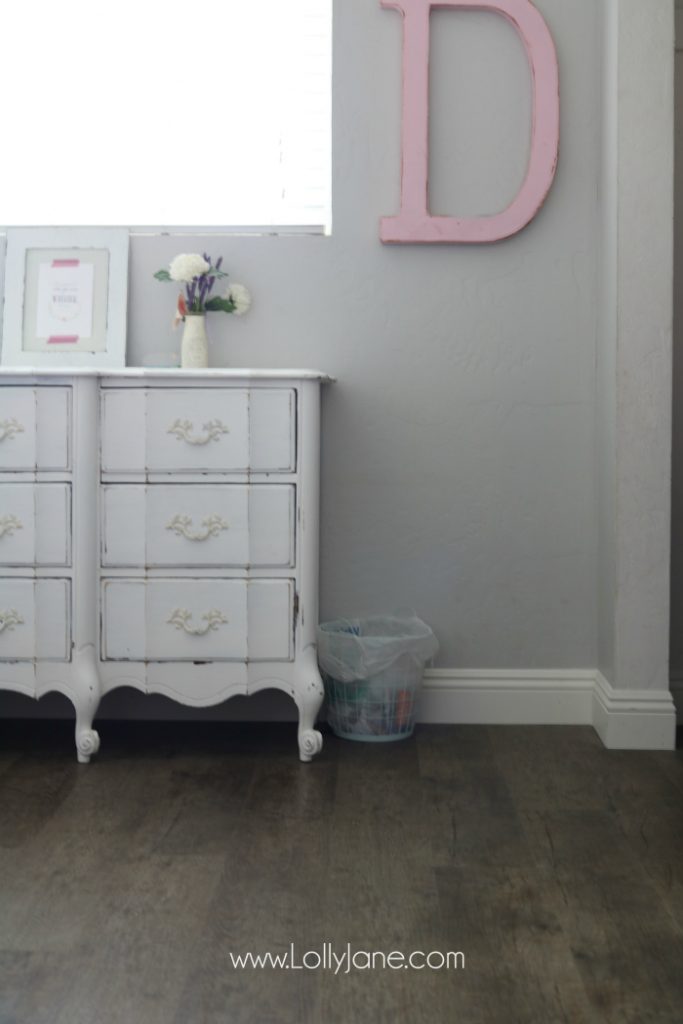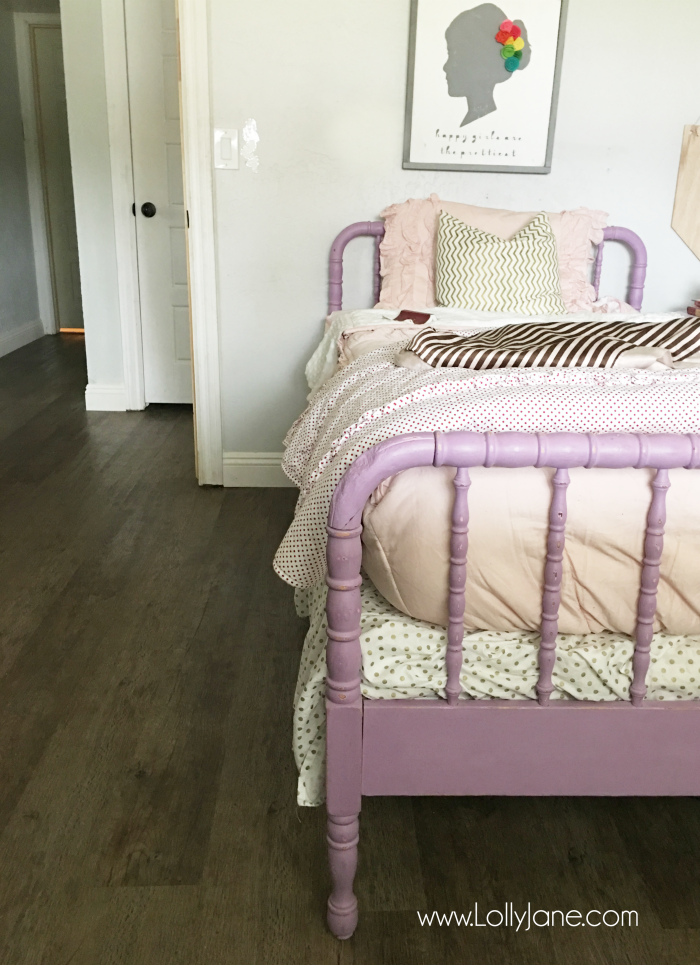 I've showed my son's shared room before but doesn't it look amazing with new floors? Their new beds are being custom built (by my husband) and aren't finished so look for a grand reveal of this room soon. It's coming together nicely!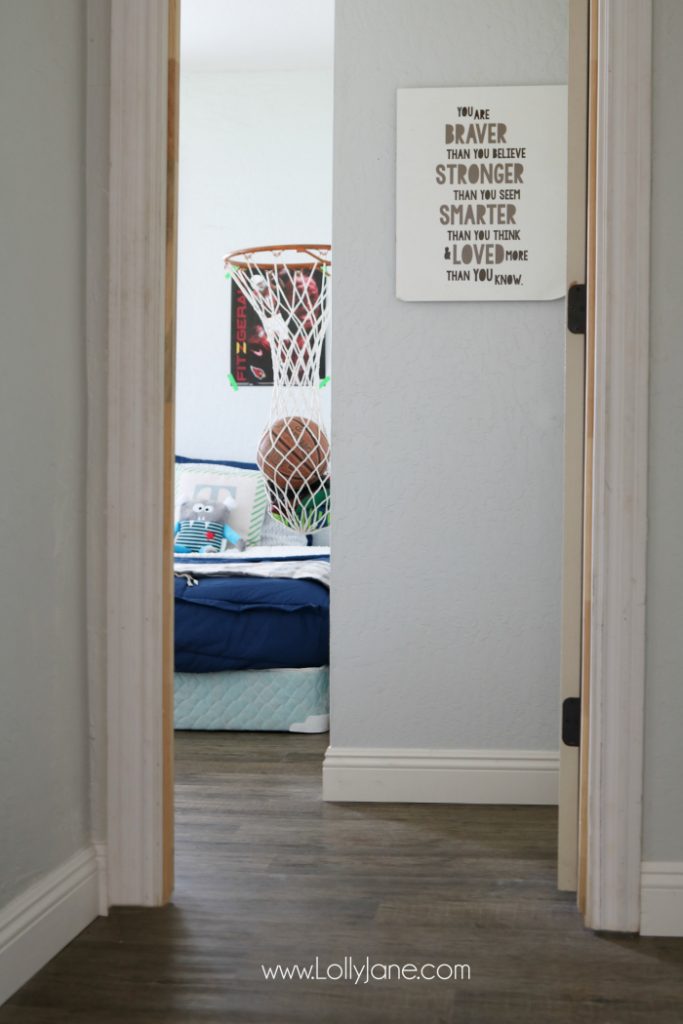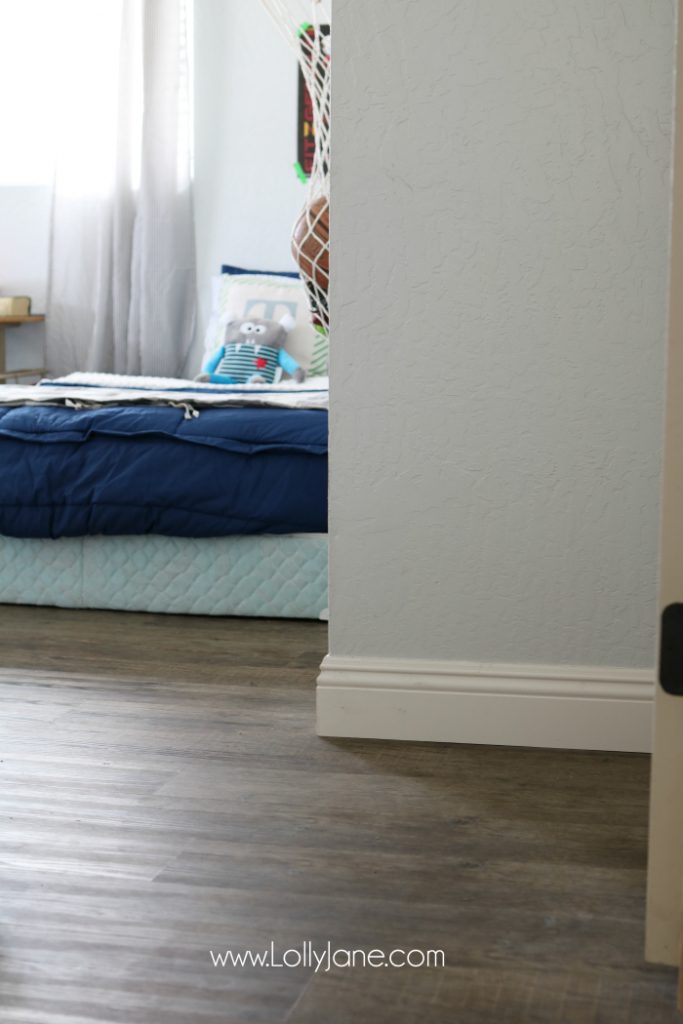 My oldest daughter's room is partway done as well. That's what happens when you renovate in the middle of the holidays, I suppose. The floors make a major difference! She is in LOVE with them. We're going to hang more string lights and style her walls then share the rest of her space.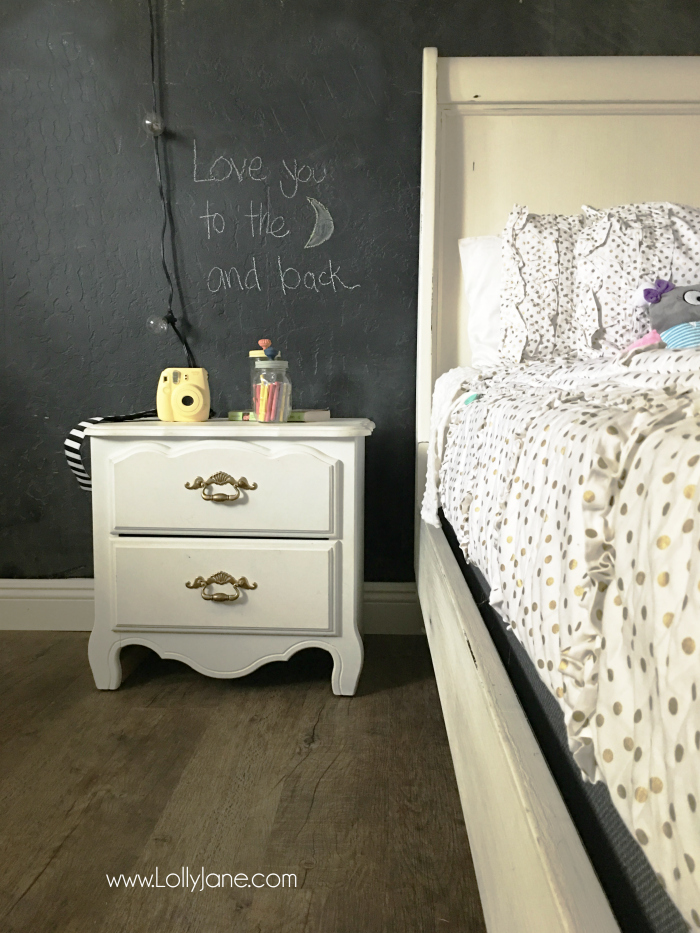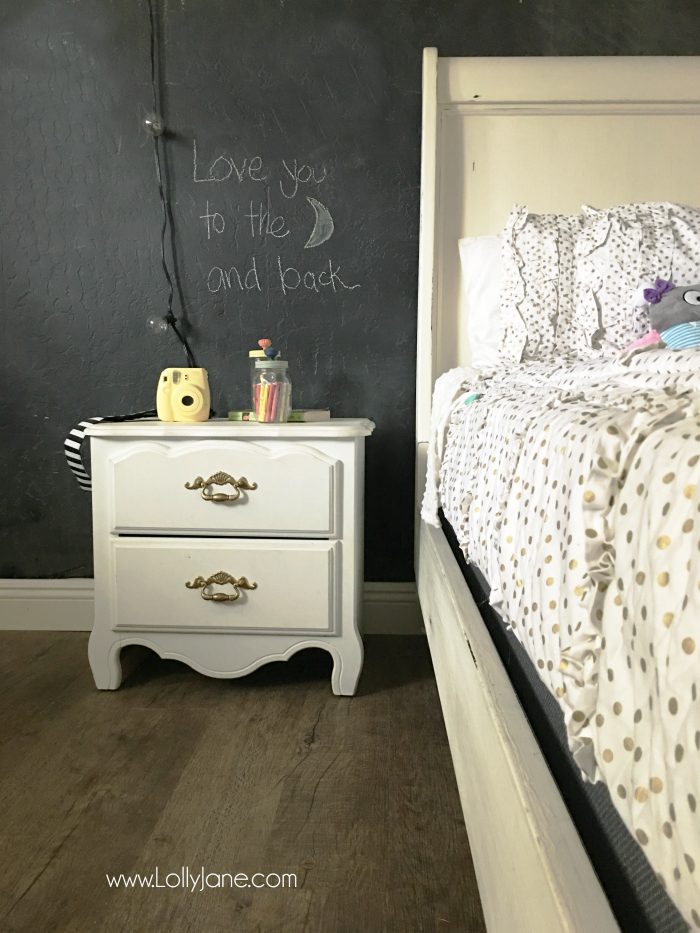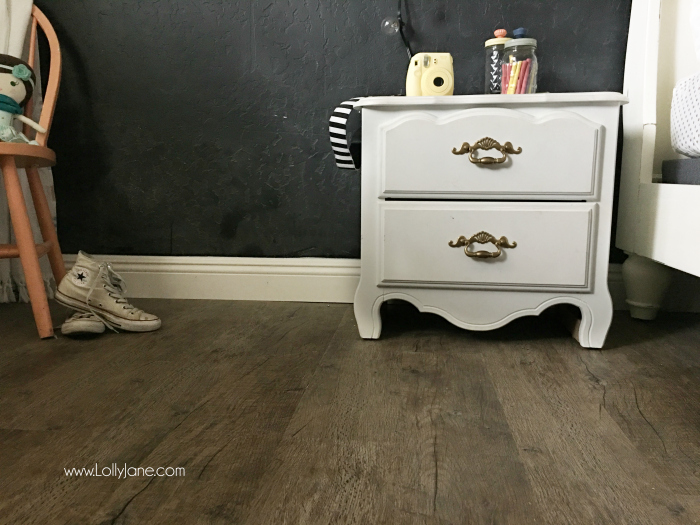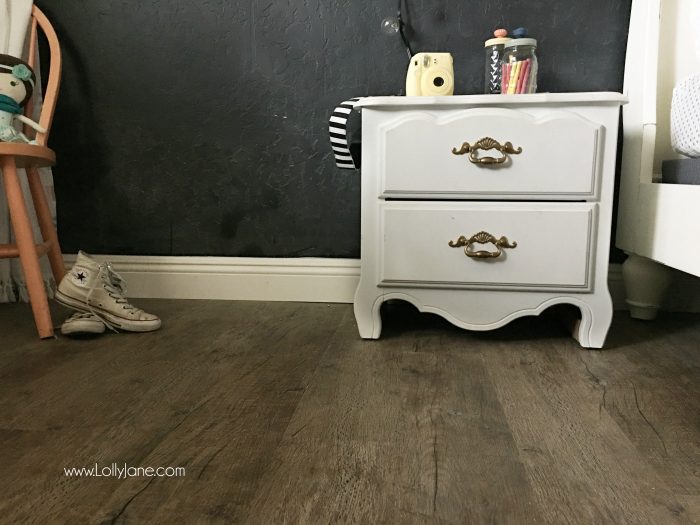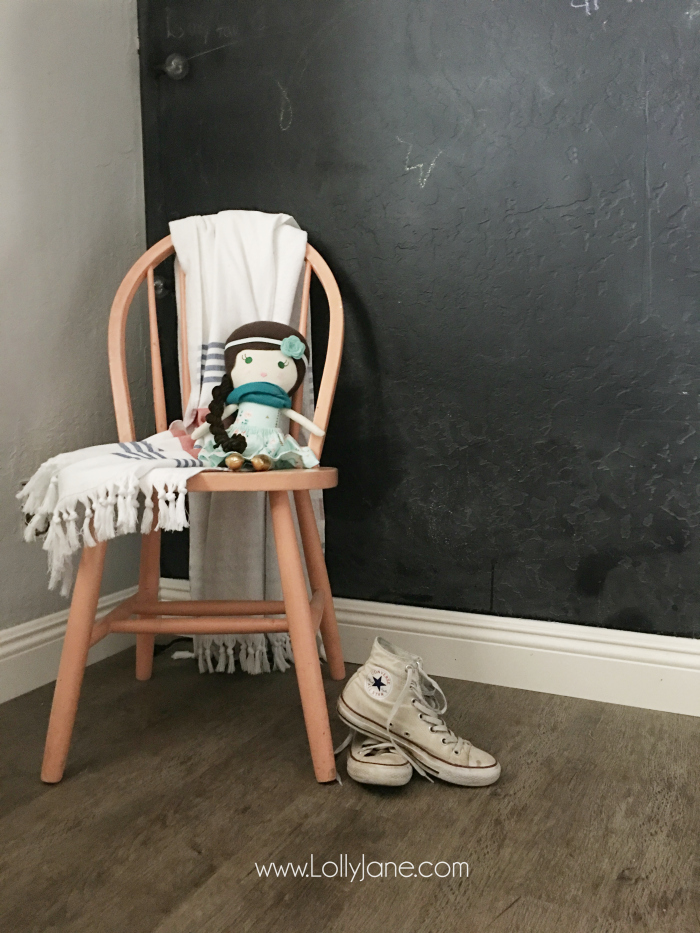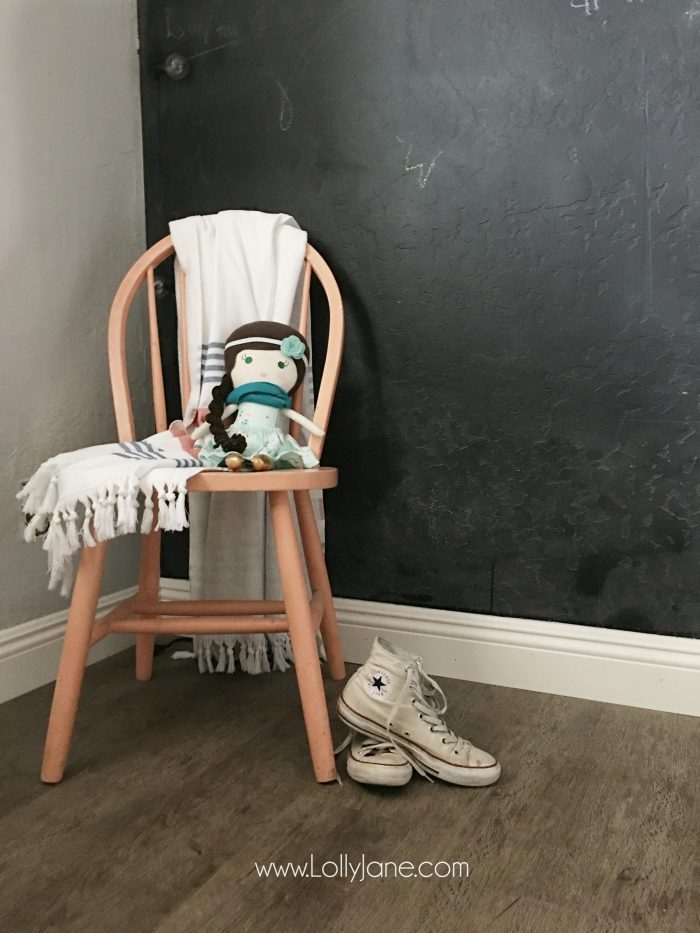 The whole process was pain free! I had several people warn me that renovations are a nightmare and will test your marriage, lol! Thanks to Go Haus, we didn't feel any of those effects and slept in our own house throughout the process. From the free flooring samples to the recommended installer and the great customer service, it was a breeze. We also like that Go Haus doesn't take shortcuts when it comes to safety and sustainability. Yes, it helps that we only replaced 1/3 of the house thus far.
We're hoping to tackle the kitchen and beyond in 2017. It's been so fun to share each step with you! I hope you've found our honest reviews helpful. We really loved working with Go Haus and can't tell you how happy we are with them!

Read the whole series of my home remodel. Which flooring would you choose?
FREE EMAIL COURSE
5 Low Cost Tricks to Make Your House Look Like $1 Million
It's Lolly Jane's 5 FAVORITE Tricks to spruce up your space affordably.

Don't miss these!