As promised from our last post sharing our shamrock tree tutorial, here is my always changing St Patricks Day mantel.  I whipped up this St Patricks Day burlap tie bunting today, it took less than half an hour.  Can you tell from this first photo what the green fabric is?  Look closely…did you guess it?? Mens ties!  From the dollar store, holla!  Super cheap and easy!  I spied them last week and thought it'd make a fun rag bunting, quick and easy is my middle name.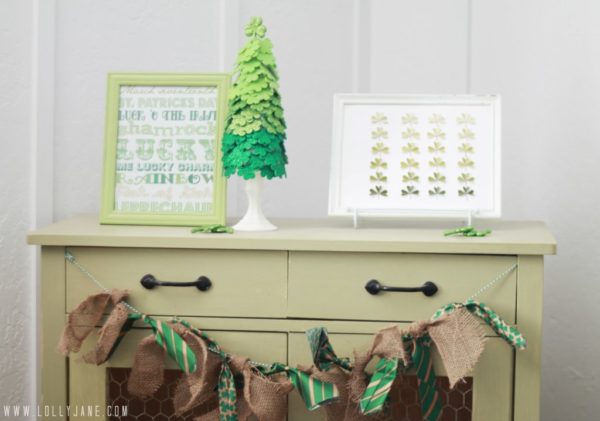 Supplies needed to make my St Patricks Day burlap tie bunting are simple.  2 mens ties from Dollar Tree.  A roll of burlap, I only used about 3 feet.  Bakers twine.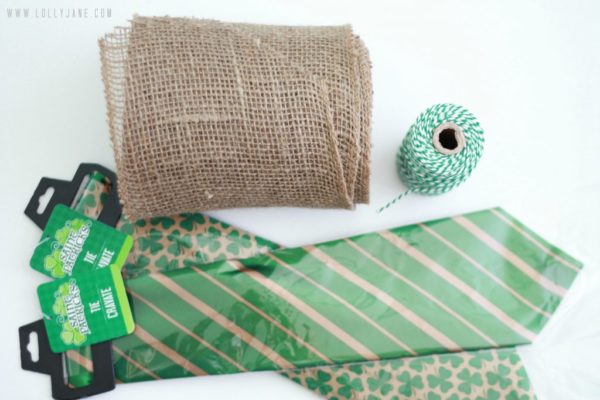 I cut the tie into 4 strips, leaving the ends pointed like a triangle.  Then I cut the burlap in half since it came on a wide roll.  I angled the ends like a triangle as well then cut it in half since it was too thick to tie around the thin bakers twine.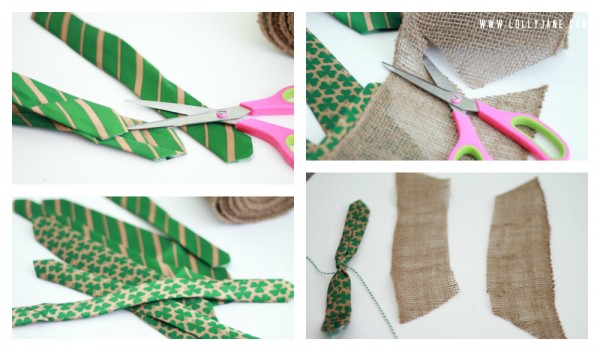 All I did was alternate tie, burlap, until I was done. Super simple.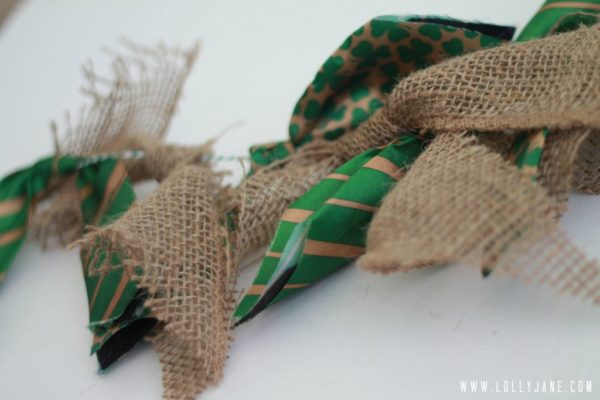 It's a fun bunting, quick and easy.  My fav decor is when it blends into my natural home decor.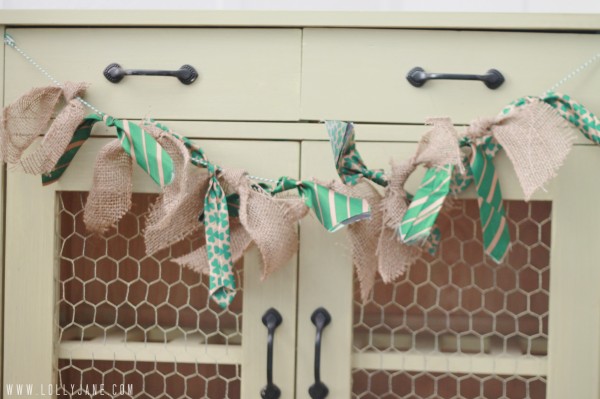 Here's my front entry way.  Nabbed the cart from a vintage sale this morning for $40, love it!  Debating about painting it??  I'd leave the chrome handles but am still deciding about the middle trays. Anyway, love some simple St Patricks decor lazily sitting on it.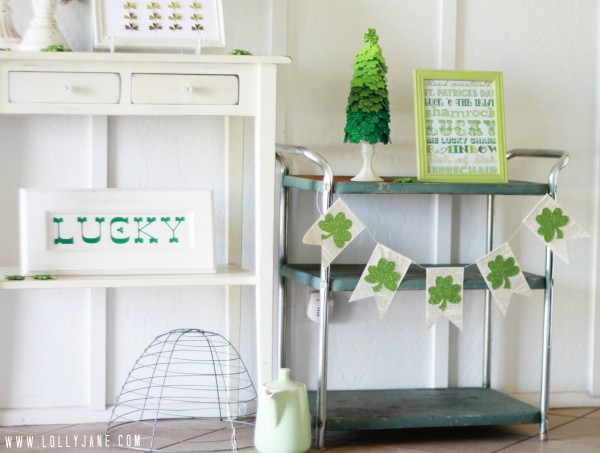 Check out all our St Patricks Day tutorials.  There are links to everything you see shown.  And we update our St Paddy's pinterest board daily too! Love the Irish!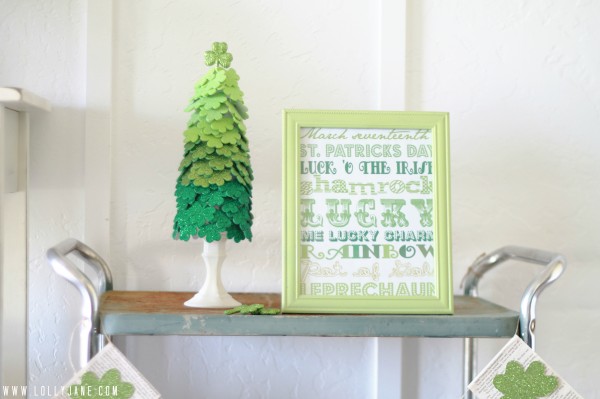 PSST!  This is Kristi… hijacking Kelli's cute post for a quick sec!  I loved the pic she texted me earlier today while getting my opinion for staging the post (a bummer we live 3 hours away!) and when I didn't see it on her post, I had to include it because it happens to be my fav of the bunch! 😉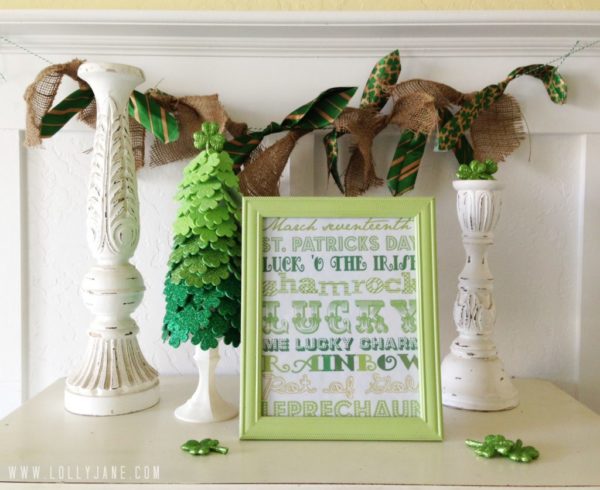 Kelli is uber talented and I just love to open my browser to Lolly Jane as much as our readers and see her creativity!  Okay back to you, sis….. xo
Too bad Easter is 2 weeks after St Patrick's Day, I love the fun decor of this quick holiday!  All 4 of my kids have Irish names after our Irish heritage, we love to go all out!  Are you decorating for green this year or skipping ahead to spring/Easter?