We had new windows installed this weekend and wow did they change the look of our house. I'm chomping at the bit to paint the exterior but until then, I spruced up the front porch itself for just under $100…after shopping Kmart Outdoor Living. This was such a fun Mother's Day porch makeover!

And I love it. Mother's Day is just around the corner! I happen to live next door to my mom so thought it would be fun to invite her over to breakfast, just me and her. And since our weather is at its nicest right now, why not dine outdoors?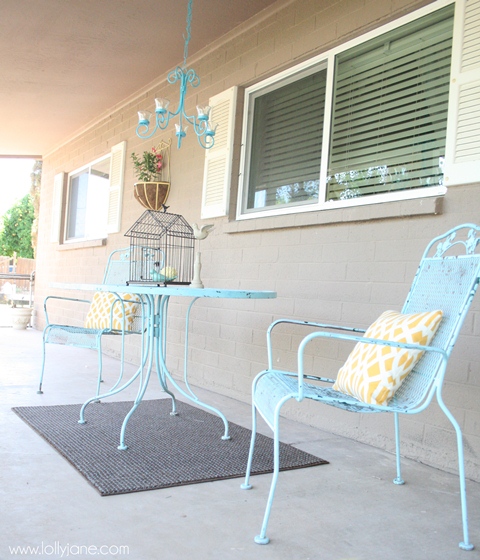 It still needs some love but this "after" is a big start!
I'm always surprised how far $100 can change a space. And like I always say, PAINT can change anything!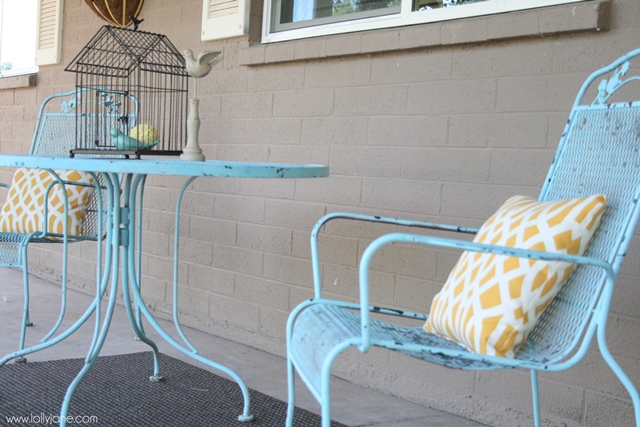 Although I hate the color of the exterior paint, a little shopping helped spruce it up on the cheap!
I had a blast shopping with my sister-in-law, we made a girls night of it and walked around for hours.
I spied this cute chandelier at Kmart.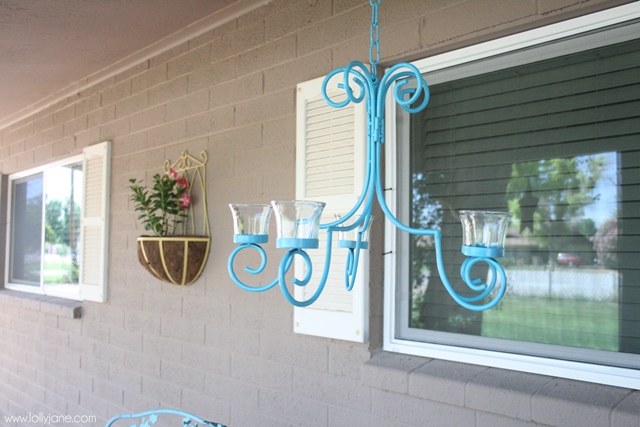 For only $23.99, I took it home and painted it turquoise.
Love the pop of color above the table! I put some yummy smelling vanilla votives in the candle holders and was surprised how much it smelled without even lighting them.
My bare walls were in desperate need of decor and these planters hit the spot.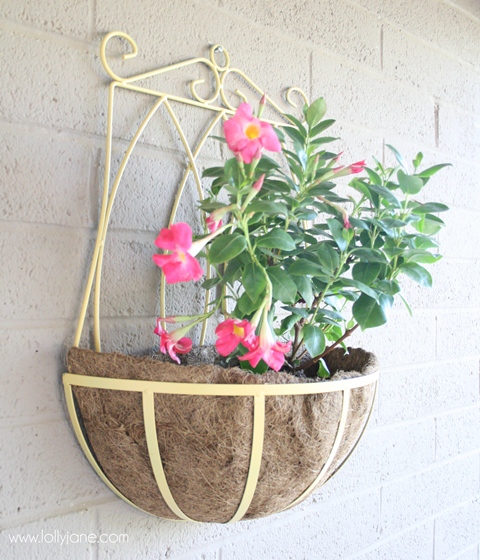 I adore yellow so after a quick spray, they offered housing to some pretty pink plants. Not too shabby for $24/each including the plant cost.
Rug: $24 +
2 planters: $35 + Chandelier $24 + Plants $16=
$99 total
Although Mother's Day is still around the corner, I'm glad to have a quiet place to sit for ME…I'm a mom too!!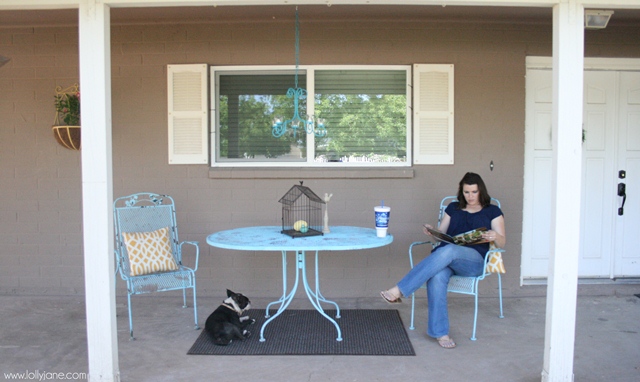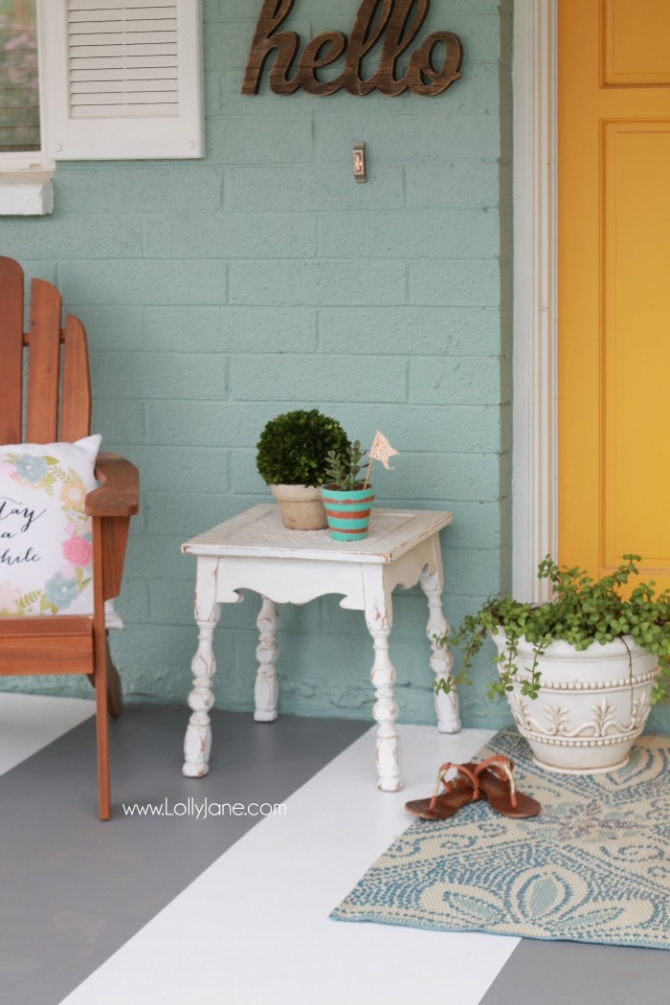 FREE EMAIL COURSE
5 Low Cost Tricks to Make Your House Look Like $1 Million
It's Lolly Jane's 5 FAVORITE Tricks to spruce up your space affordably.

Don't miss these!