spring yard clean up checklist
Tackle spring maintenance early to get your yard ready for warm days and cool nights. Use this free spring yard clean up checklist to get your yard spring ready easily and quickly!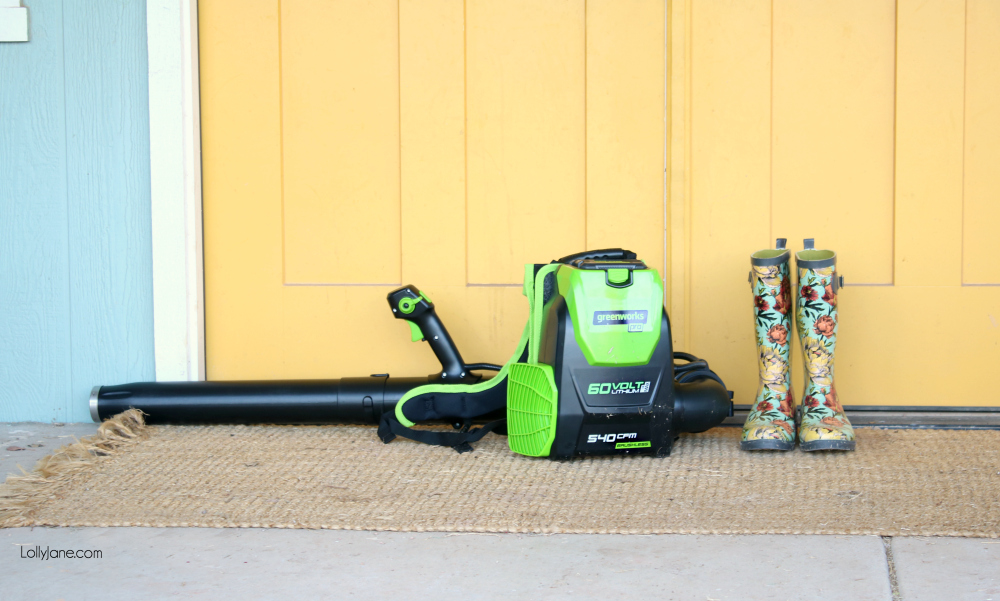 How do I get my yard ready for spring?
We love having acreage for our kids to play on. The boys hit the yard several times a day to practice lacrosse, we host night parties year round and Hannah loves to play fetch as much as possible. Our 14 year old is our main mower and since Phoenix has mild winters, he only has to mow a few times every season. We just got past a huge rainstorm and it's now predicted to warm up for spring which means we're prepping for a hot summer. Now that it's drying out, we've been getting our yard ready as a family with the usual weed pulling but thought it'd be helpful to put together a checklist for you to get your own yard ready for spring. I know it's easier to get things done if I have a list so by printing this out, I'm able to check things off to keep track of what we've accomplished. We've partnered with Greenworks Tools to share our helpful spring yard work checklist AAAAAAND bonus: offer a generous giveaway! (Scroll down for the giveaway info.)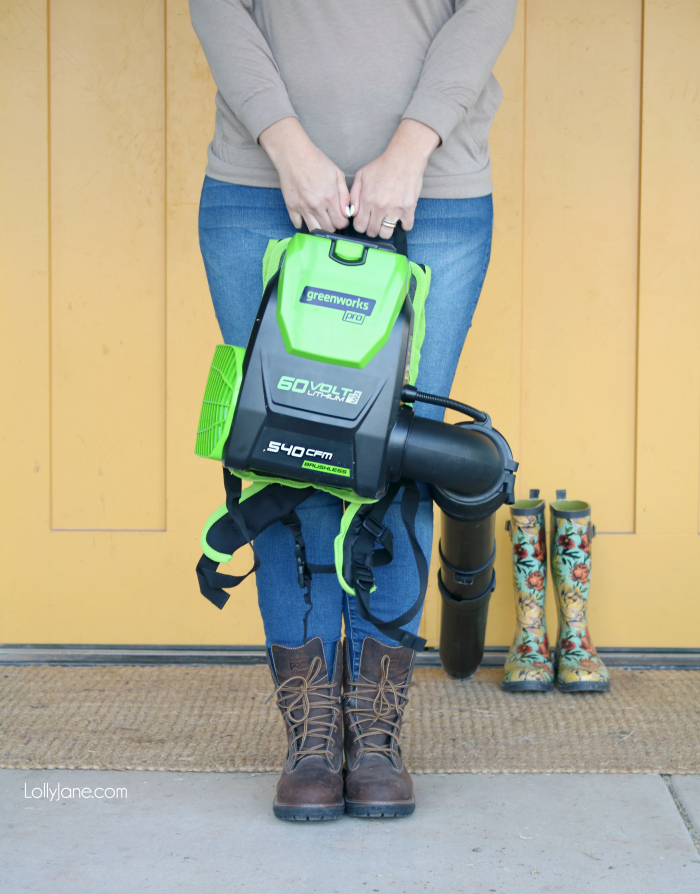 What is the fastest way to clean up your yard?
Having the right tools helps yard work get completed so much faster. A few must-haves are a heavy duty rake, a pressure washer, hedge trimmer, blower and good lawn mower. We just upgraded our basic blower to a Greenwoks cordless backpack blower from Lowe's. The best part is that it's battery powered! My husband opened the box when we brought it home from Lowe's and said, "WOAH! Check out this huge battery!", it's a 60V and is powerful enough to blow 145 MPH which makes blowing through dry/wet leaves and debris a breeze. It has a variable speed trigger so you can choose and maintain the speed you want.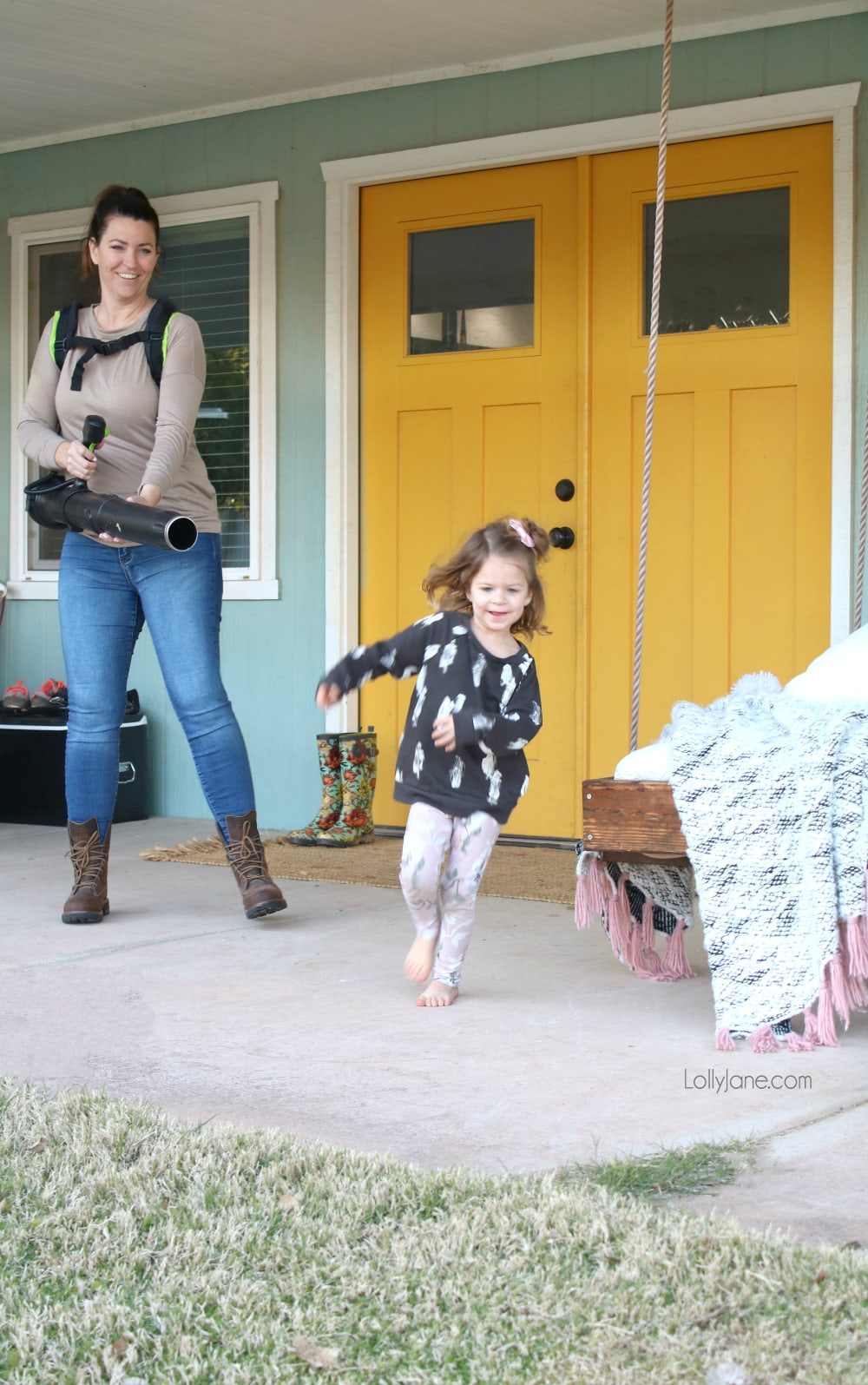 Aaaah, "dusting" my very used back porch has never been easier or looked SO good! 😉
Greenworks Giveaway
Greenworks Tools is so generously hosting a giveaway, along with The Handmade Home, Thistlewood Farms, and Remodelaholic. 
They're gifting THREE $100 Lowe's gift cards to 3 lucky contestants! Simply head on over to their Instagram feed to enter to win!
We love that these tools are built for the whole family to handle. Especially in our kids' current stage, they're always in the yard and are old enough to pitch in.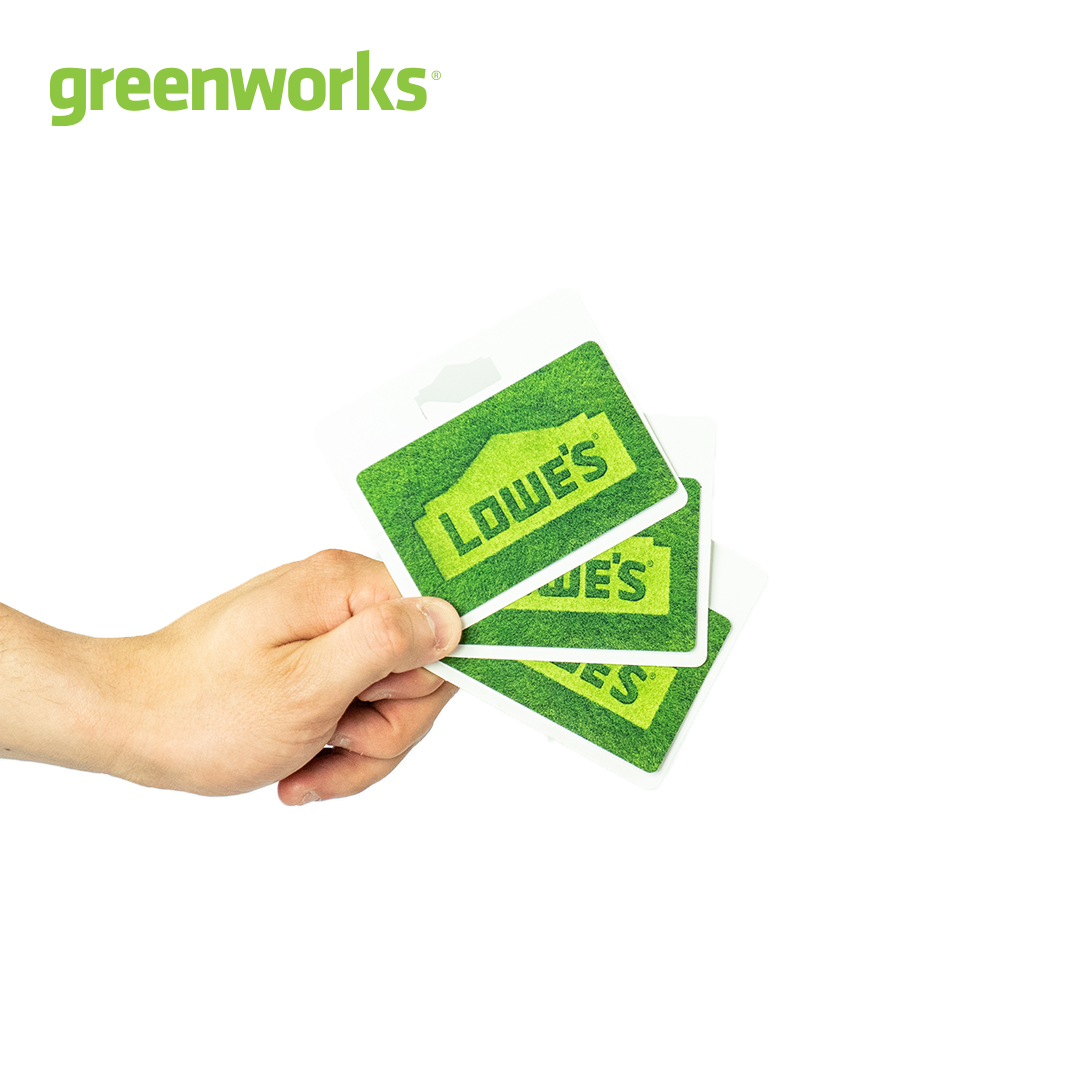 Spring Yard Clean Up Checklist
We hope we've inspired you to get outside and spruce up your outdoor space! Simply click this spring yard clean up checklist to download a free high-res spring yard clean up checklist then hand it off to your kids and tell them to get to work 😀 Leave your favorite tip to clean up the yard, we'd love to hear from you!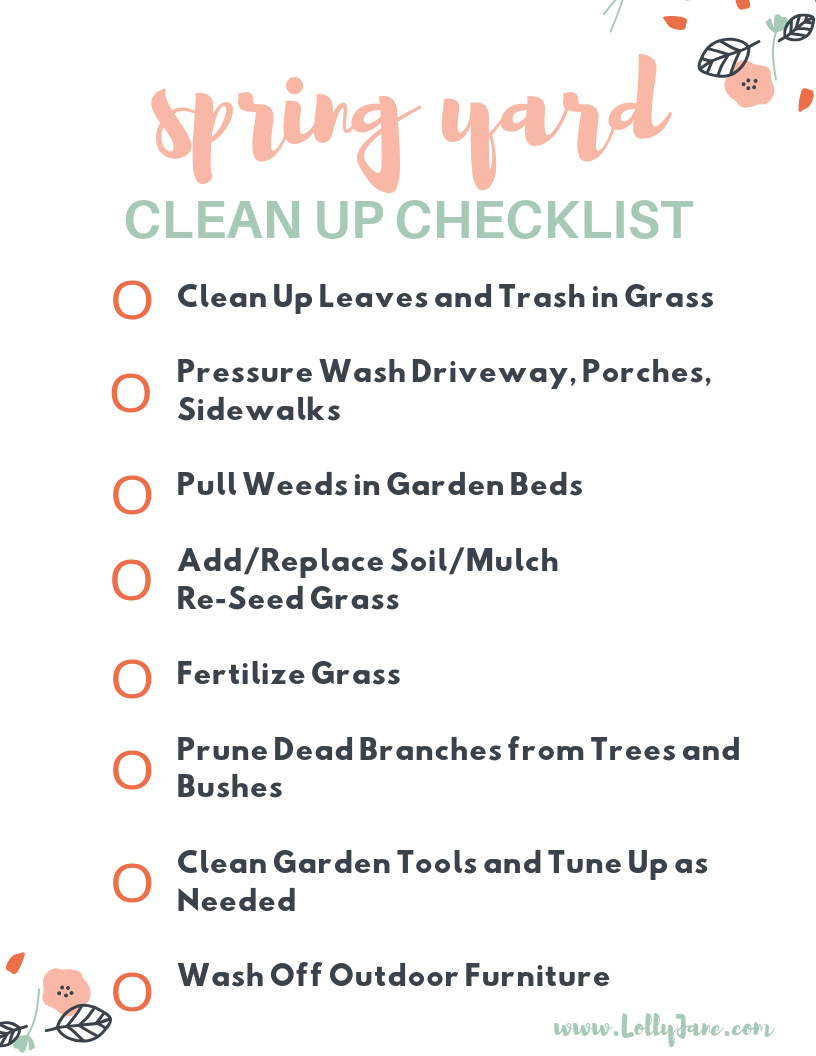 Visit More Outdoor Ideas: