We are already seeing fall decor in stores plus several of our friends are gearing up for Christmas. CRAZY! While we are still enjoying our pool in our triple temps, we aren't thinking quite THAT far ahead but did want to share an upcoming craft class we'll be hosting. We're excited to be among 99 fellow makers at Pinners Conference AZ. It'll be at West World in beautiful Scottsdale, Arizona on October 7th and 8th where you can take as many classes as you want plus shop some amazing vendors. We'll be teaching a make-and-take craft for our popular wood wreaths on Saturday, October 8th at 12:30pm. It'll be 1 hour long, full of fun, giveaway and laughter! Use code LOLLYJANE to buy your tickets to receive a 10% discount!! (10 ticket minimum).
If you're just browsing, use code FREESHOPPING which gives you free access to the trade show floor, but no classes. We hope you'll sign up for our wreath craft, they're fun to make and fun to gift…you know, for those of you with Christmas gifts in mind (; We're happy to keep one all to ourselves too to year round home decor, the choice is yours but we'd love to meet you!
Here are a couple of fun ideas for your wood wreath cutouts. Paint it!
Stain it!
You can go crazy paint our wood wreaths in a variety of colors! We are fond of stripes like we did in Kristi's craft room but you can paint it however you'd like. It's cute in your home or a fun way to welcome your neighbors to your front door!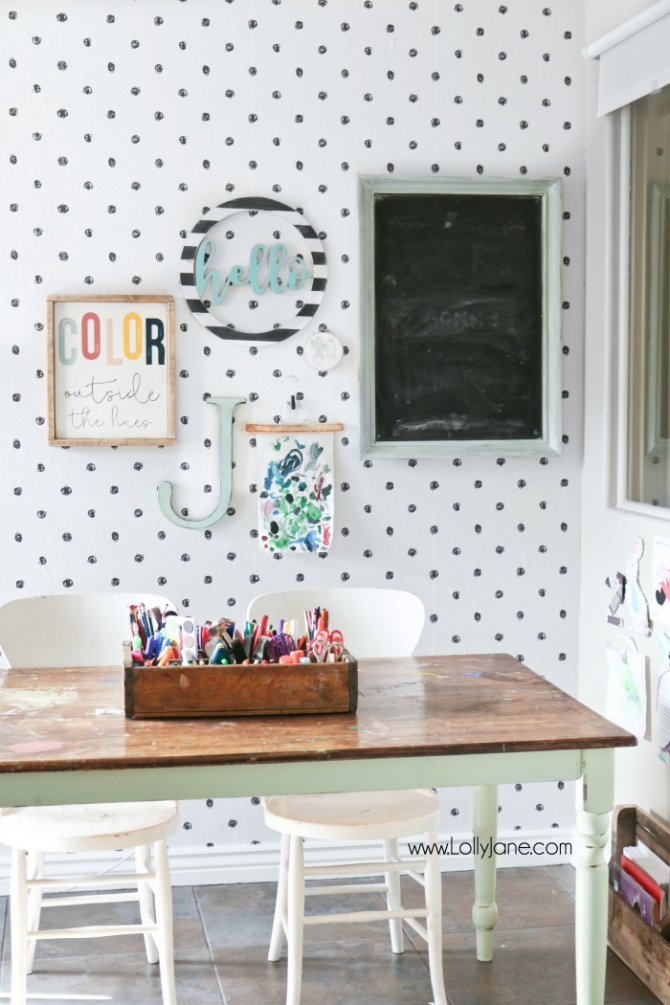 The class fee is $20 which includes the wreath, paint + tape or stain.
Don't forget to use code LOLLYJANE to buy your tickets to receive a 10% discount! We'll see you in class! 🙂