This summer was a crazy one. My husband was recently promoted to sergeant of his K9 unit for his city which meant 6 weeks of training in California, a six hour drive from our home here in Arizona. His departure date was the kids first day of summer break. His date to come home?-the last week of summer break. Of course. Fortuntely, this mama is a well seasoned law enforcement wife and is used to being a single mom since my husband has been on the SWAT team for 8 years, which meant frequent call outs. Over the 4th of July weekend, I decided to road trip to CA to visit their dad, hit the beach and just spend a quiet weekend together. After sitting in the car for 5 hours, plus a 2 hour delay to cross the state line, we finally made it Cali. Just as I sat down on the bed, my brother called to inform me that my house had flooded. WHAT! Apparently the hall bathroom toilet valve didn't shut off when we left, so it ran for our 7 hour car drive. My dog sitter came in to feed the dogs that evening and stepped into an inch of water at the front door. Long story short, we are currently living on cement floors and can't wait to replace the ruined carpet.
So I decided to write a series on how to buy flooring online since a) it's a new process to me and a big decision and b) I'm a first time floor buyer so hopefully this is helpful to those who are as well.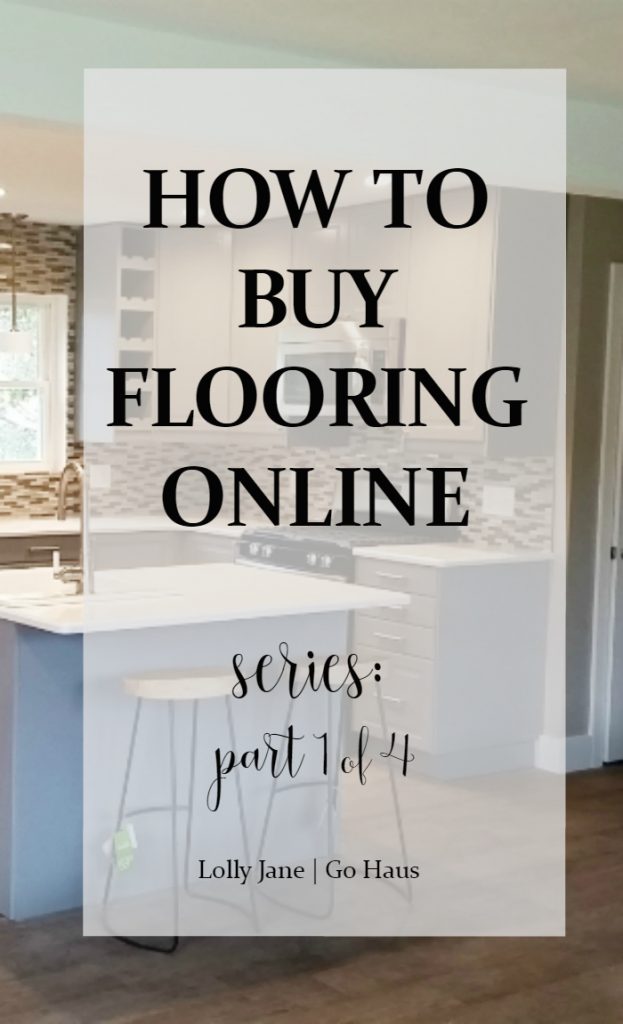 I was introduced to GoHaus.com and was immediately impressed with how user friendly their site is. I also love that they offer free samples, which is uncommon among other flooring companies.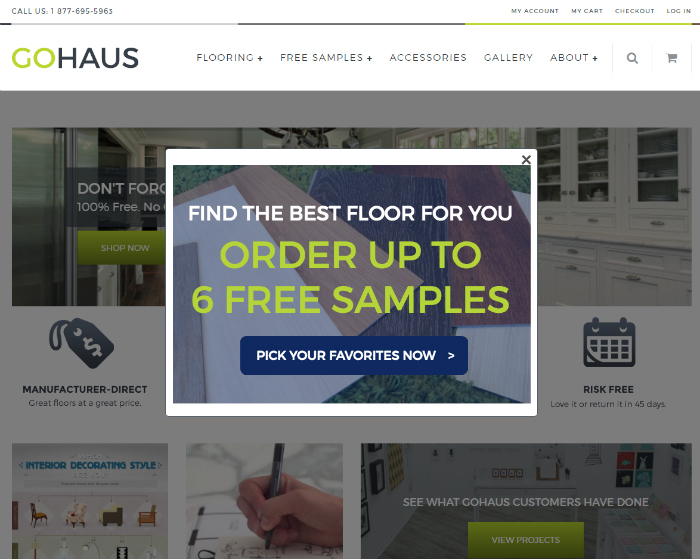 I got a little excited picking out samples since there are so many options! We initally thought we wanted ceramic tile that looked like wood but then started reading up on vinyl flooring. So then my husband and I started debating about vinyl vs hardwood. GoHaus has an Online Buyers Guide that lays out the whole buying process, start to finish.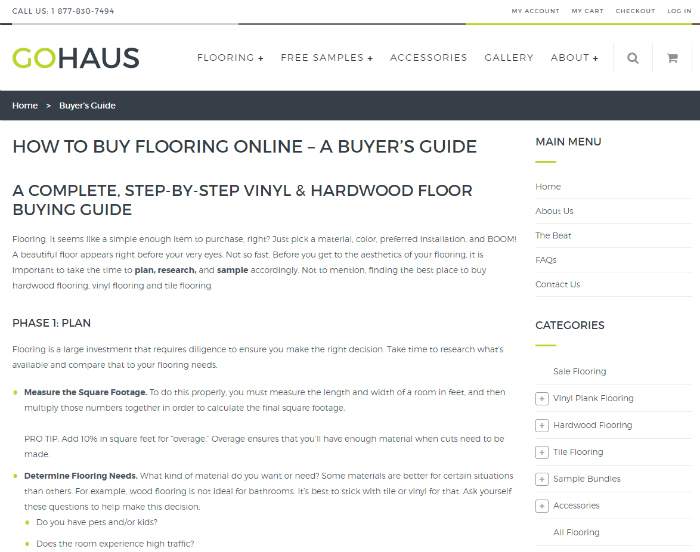 From the home page, I hovered over "Sample Bundles" to look at different flooring choices. I immediately liked the Vinyl Plank Flooring, especially the click-in option. I watched the 2 minute video to learn more about vinyl and decided that it was the right choice for our busy household. No more worries about flooding because the vinyl doesn't expand when it gets wet. Below are some of our favorite picks, click on "View This Floor" under each kind to read more about each product. Bonus: some offer customer photos to see your choice installed in real homes.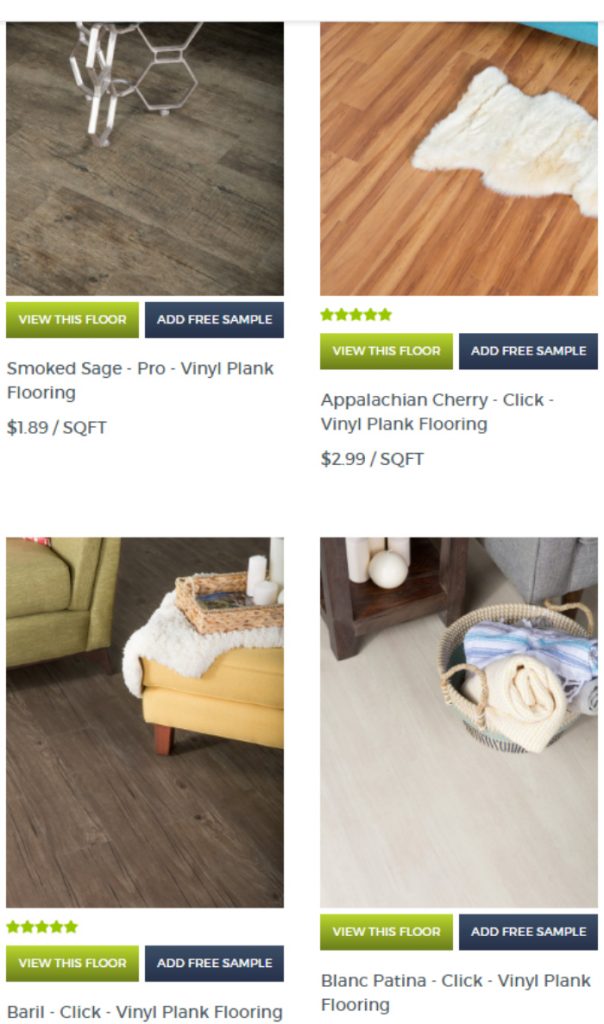 GoHaus luxury vinyl plank flooring was crafted to create a real wood look and texture without the high cost. My favorite part? Their vinyl flooring looks like real wood and is a great low-maintenance alternative sold at discount prices….key word being "LOW-MAINTENANCE"…. for my family of 6 with 3 dogs and 4 kids … sold!
I selected "Add Free Sample" to my cart, filled in my address, didn't have to put in payment info (wahoo!!) then clicked PLACE ORDER. Super easy process!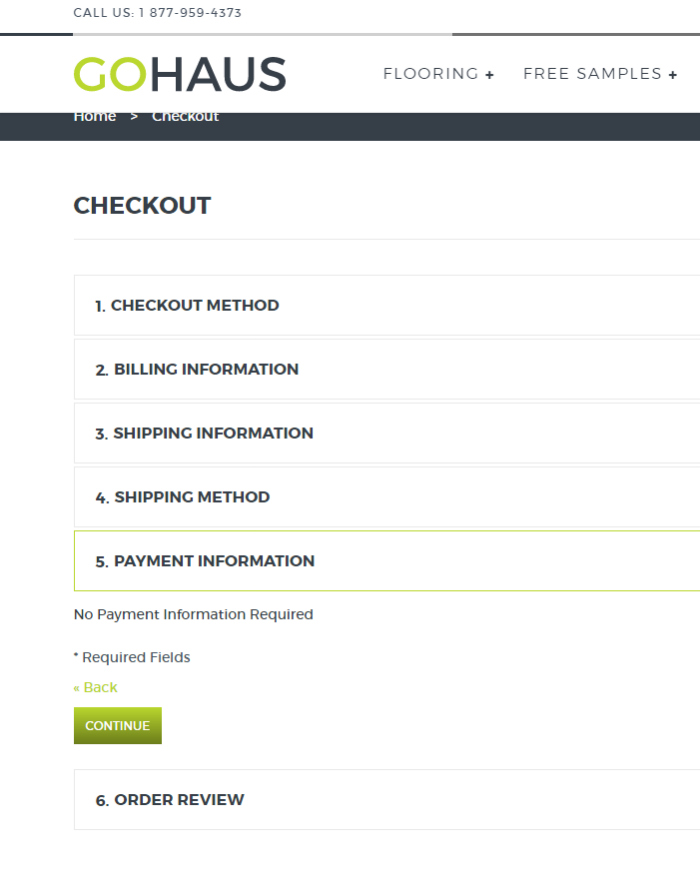 Within the week, my samples arrived!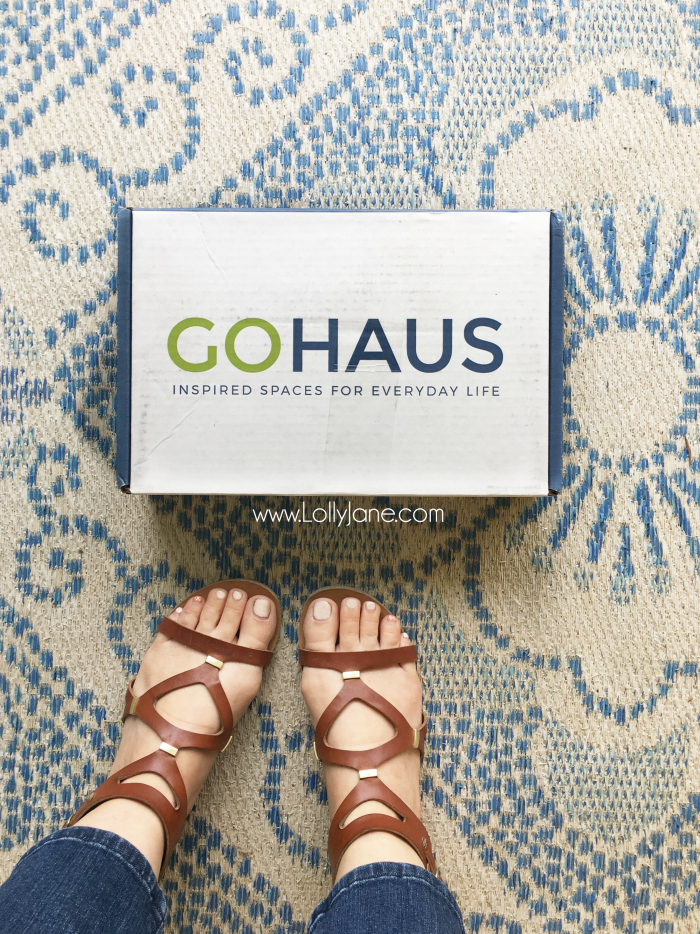 They arrived in a neat little box, ready to match to our molding and fixtures. It was so exciting to see them in person vs online pictures.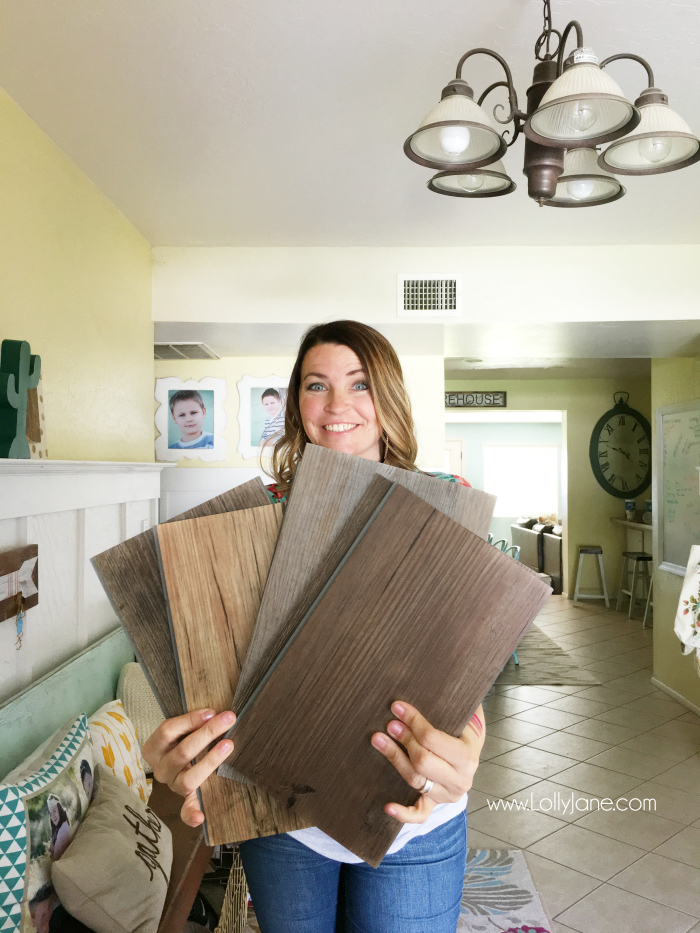 Our samples included: Corteccia, Smoked Sage, Baril, Pastoral Bronze, Islay Fog and Loire.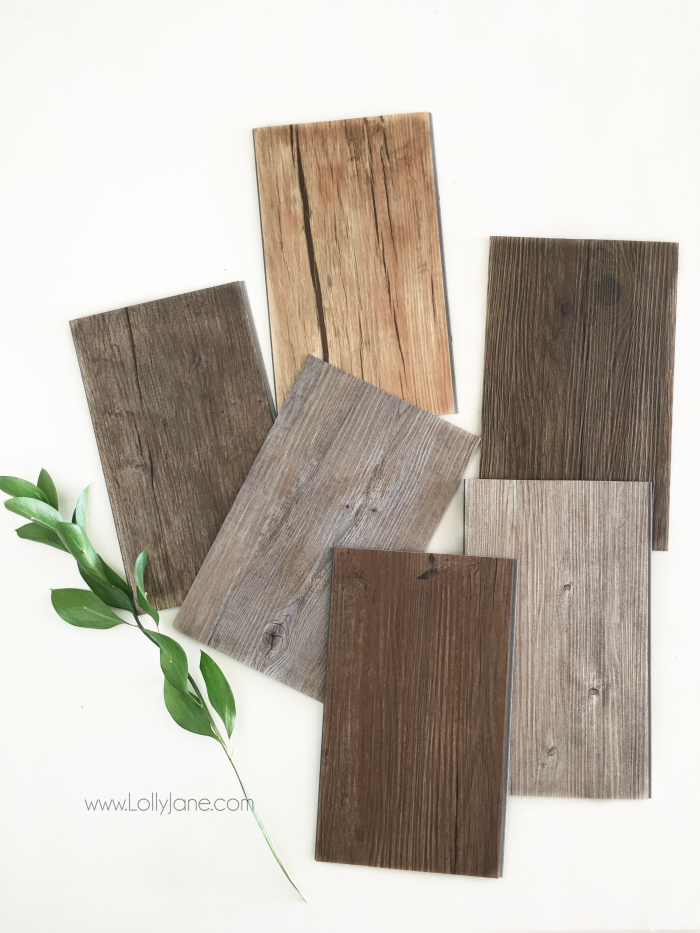 We ended up choosing Smoked Sage. It's not too gray which is super trendy right now and I don't want to have to replace them in a couple of years when the gray trend dies down (far right sample below).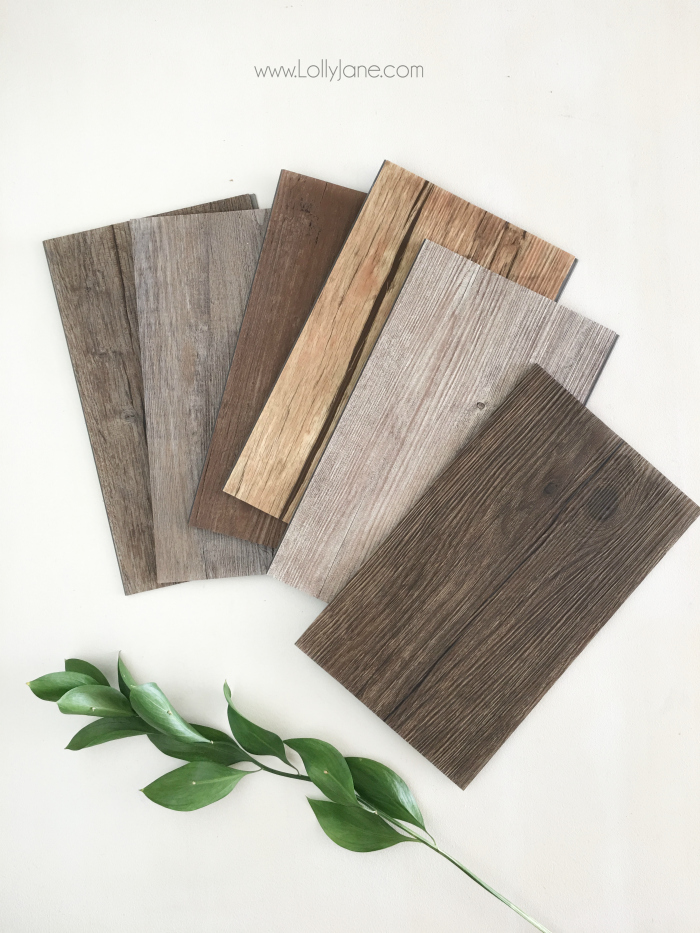 Dark wood floors have been around forever so picking a neutral is safe but also classic. Can we just talk about that texture!? I feel like it mimics real wood floors without the cost, or maintenance!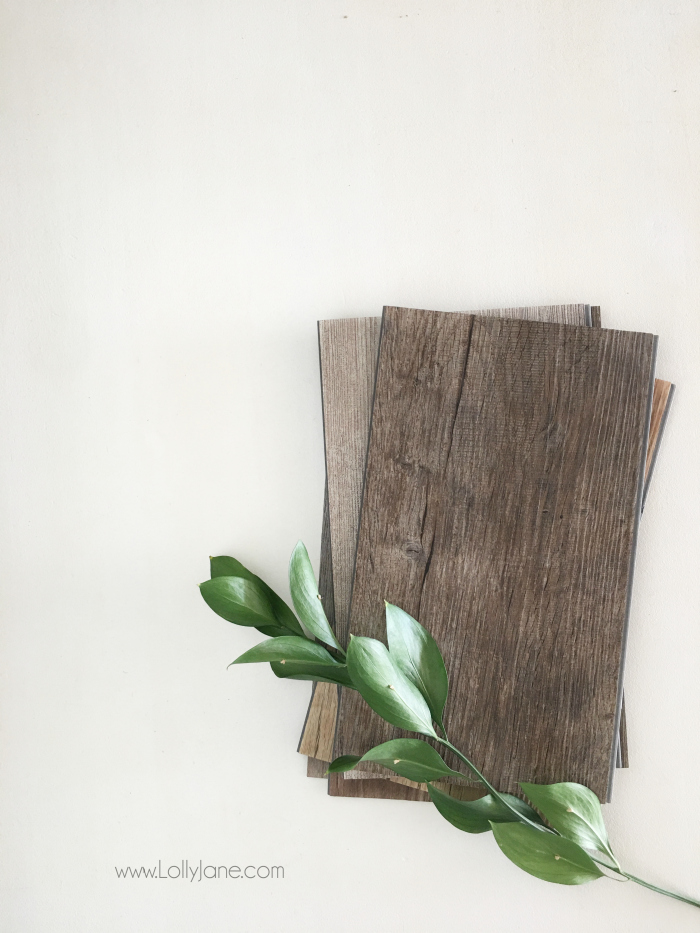 Here's my winner! So excited to replace the floors you see behind me. WAHOO!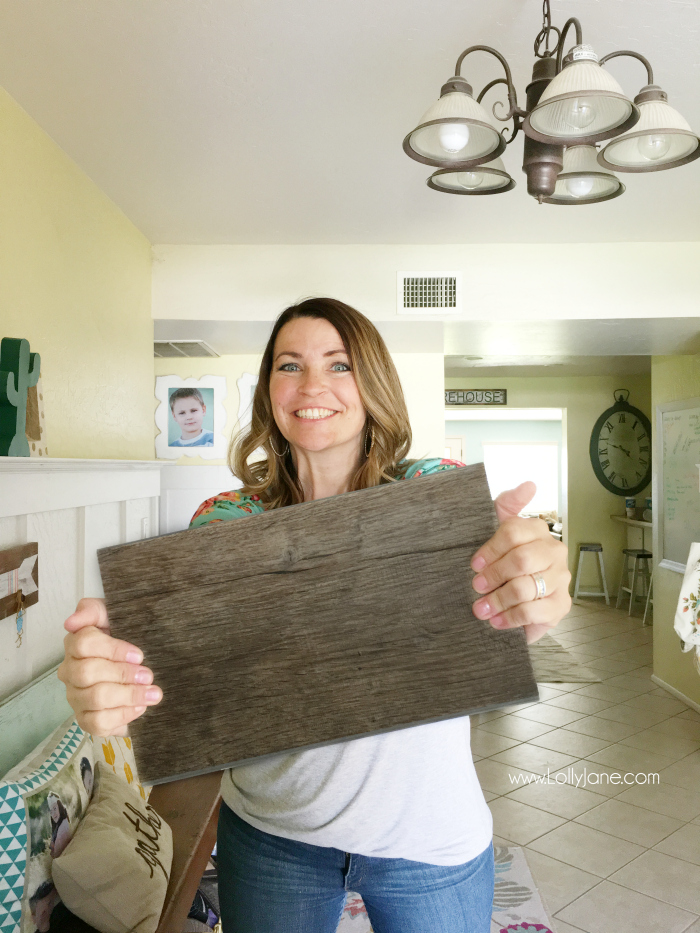 Now that we've narrowed down our choice, we are getting SO EXCITED to find the right installer to lay them for us. We decided on click in versus glue down vinyl. I'll talk more about why in our part 2 series of buying flooring online. You're going to love how easy this complete process is!

Follow along my home remodel to see the series posts 2-4! Do you like what I chose??
FREE EMAIL COURSE
5 Low Cost Tricks to Make Your House Look Like $1 Million
It's Lolly Jane's 5 FAVORITE Tricks to spruce up your space affordably.

Don't miss these!