Hello Everyone! I am Liz, one of the two Elizabeth's that blog over at Simple Simon and Company and today I am happy to be over here at Lolly Jane sharing a fun project that our girls have been loving this summer: this darling no sew swimsuit cover up from a tee shirt!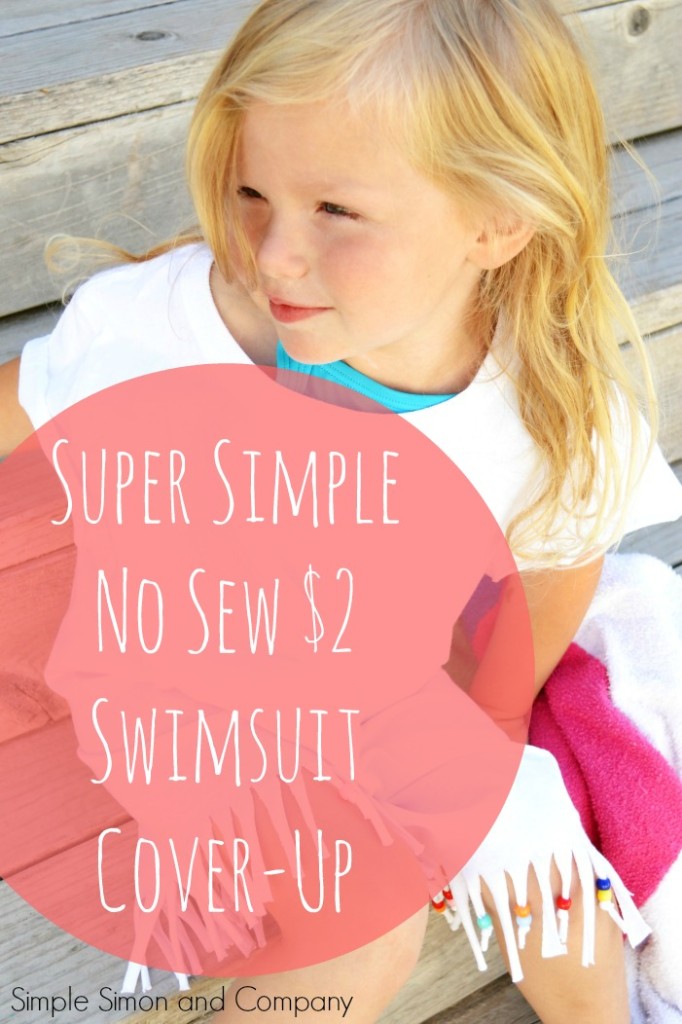 It only costs $2 to make!!!! And comes together by following only 3 steps!!!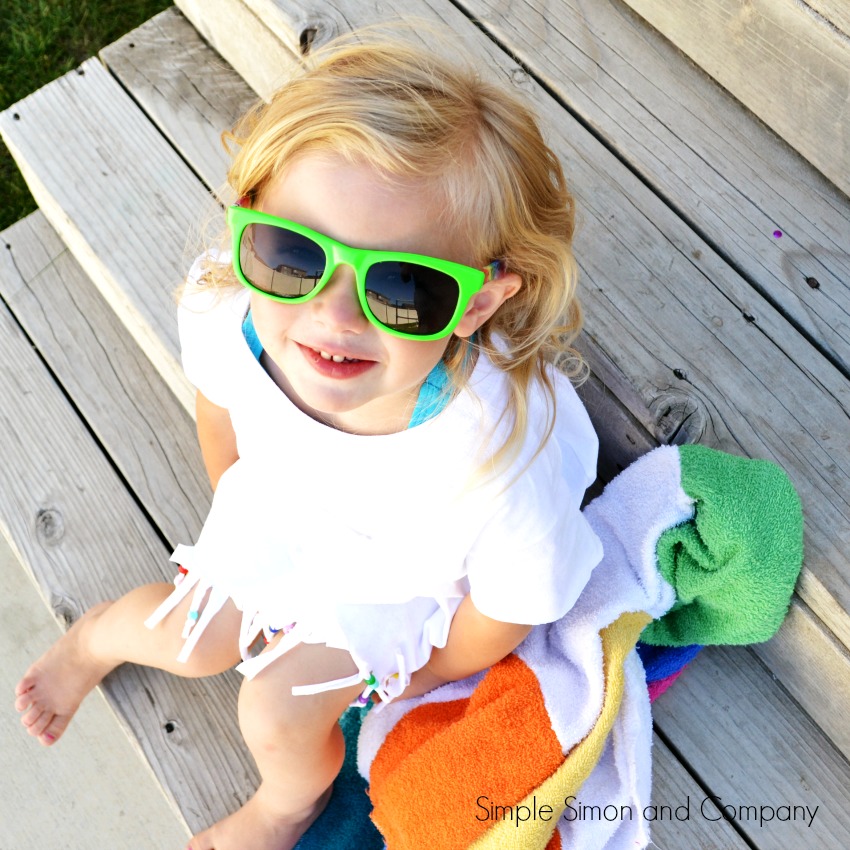 All you need to make these are:
*A pair of scissors
*A T-shirt (I used a women's small that I bought at the Dollar Store.)
*A pack of pony beads (Also purchased at the Dollar Store….and there were enough left over to do oodles more of these cover-ups.)
And here are the 3 Step Instructions:
#1. Cut the finished edges off of both arms and the bottom hem of your T-shirt.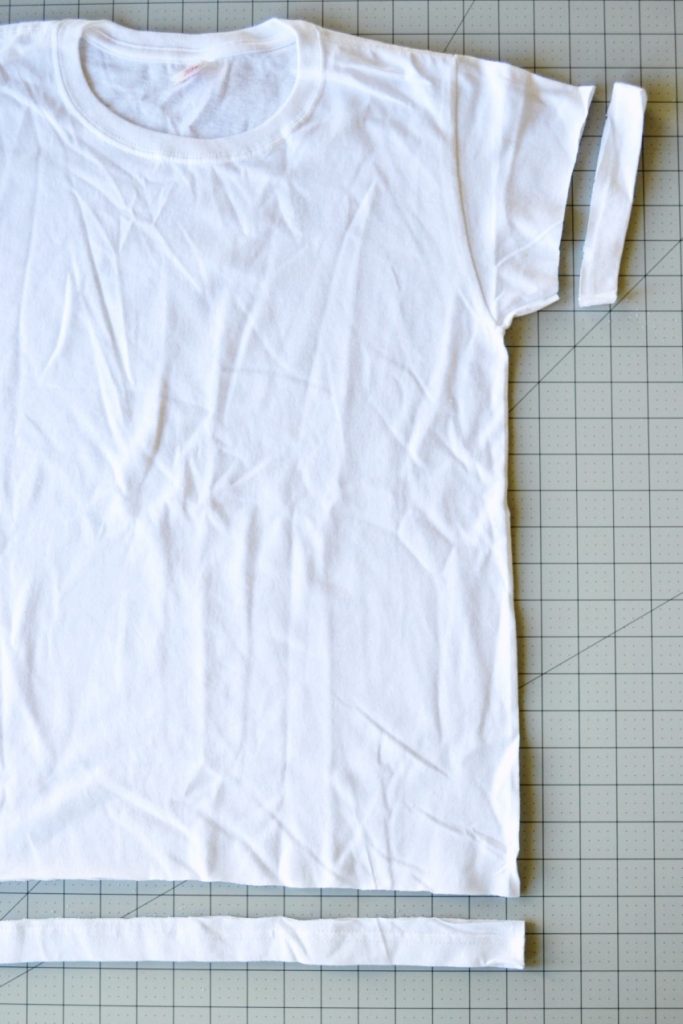 #2. Cut up from the bottom of your shirt about 3 inches about every half inch across the shirt. (Don't stress over this…cutting does not need to be exact.)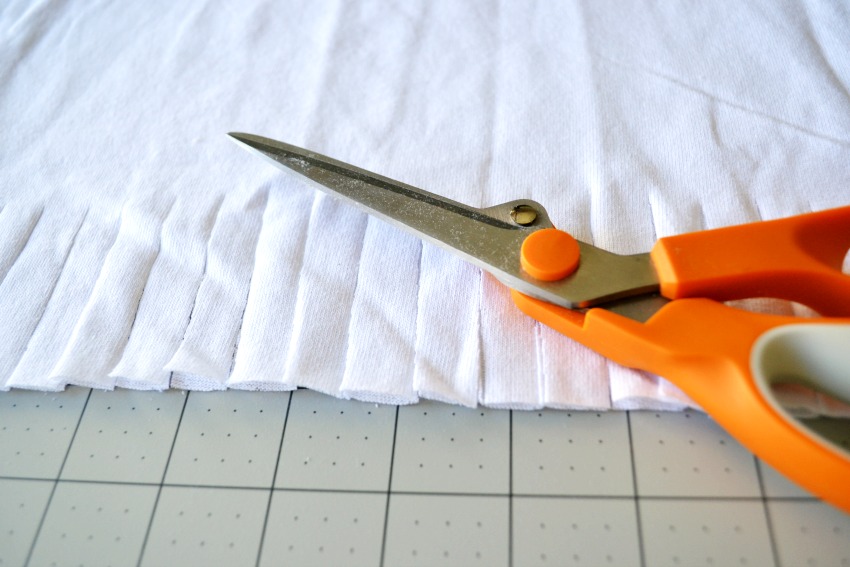 #3. Slide beads onto your three inch strips and tie a knot. (Put on as many or as few beads as you would like.)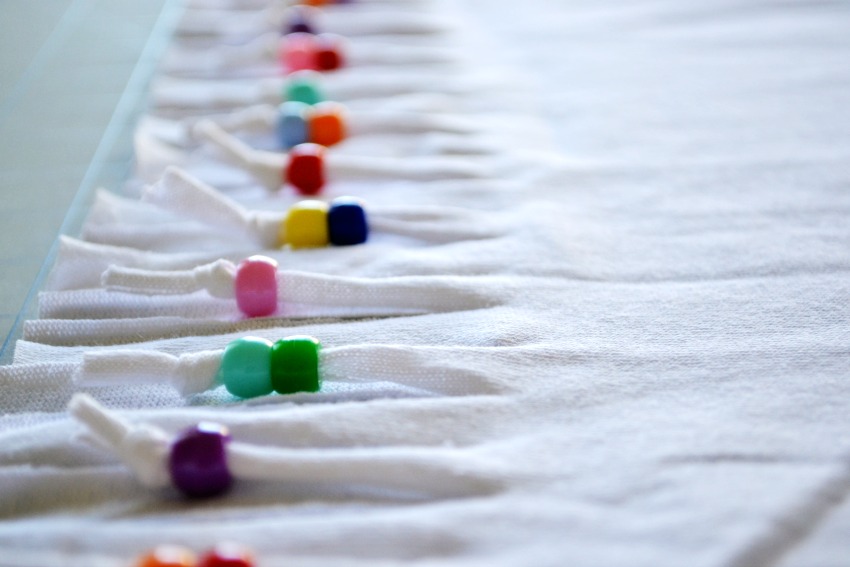 So that's it. Super simple, super cheap, and super useful! (Three of my favorite things.)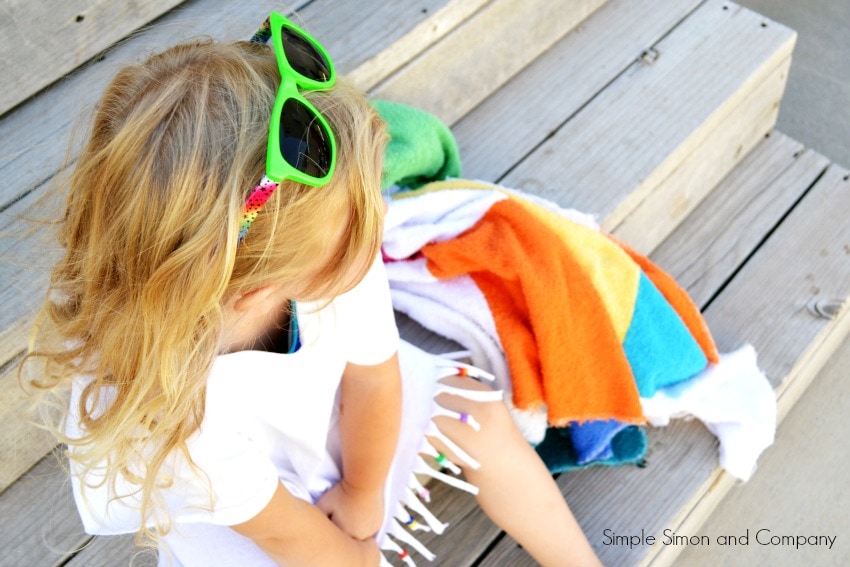 In fact they are so easy to make that we just had the guests at my 7 year old daughters birthday party each make their own…and it was a huge hit! To see some other easy swim suit cover-ups head on over to our blog today and check them out. We'd love to see you over there! Also check out how easy it is to make your own swim suit cover up in 3 easy steps!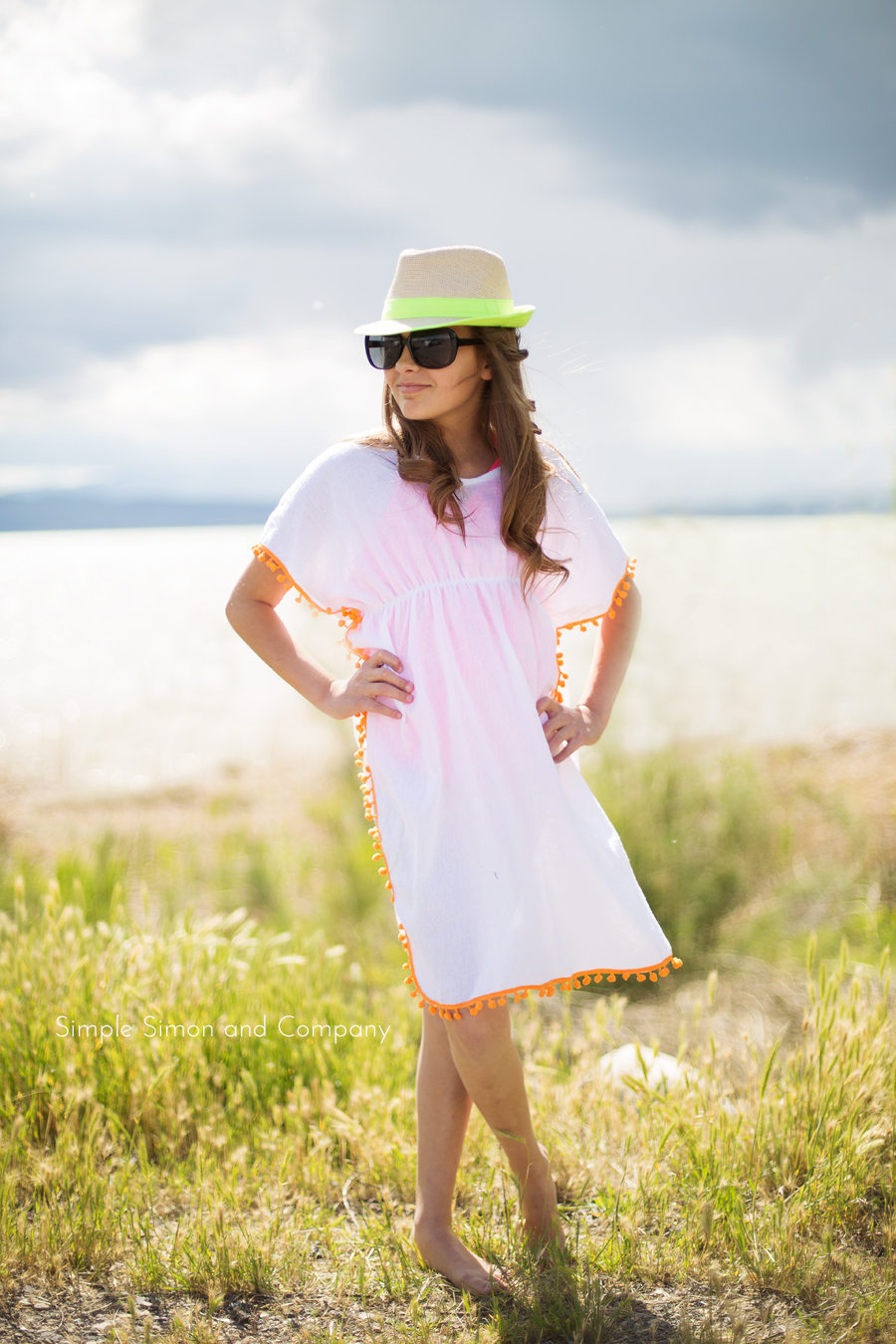 See how easy theis cute serged beach towel tutorial is too.
You'll need a beverage poolside, these hand stitched drink coasters are the cutest.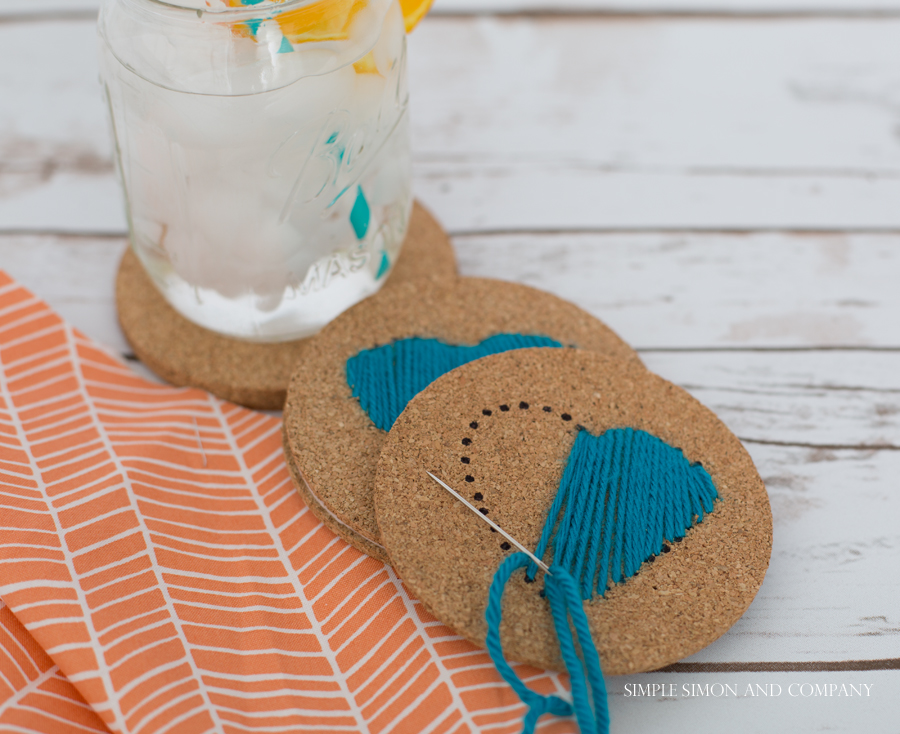 Thanks, ladies, soooo cute!! Check out our summer ideas like our fabric pool phone cover ups,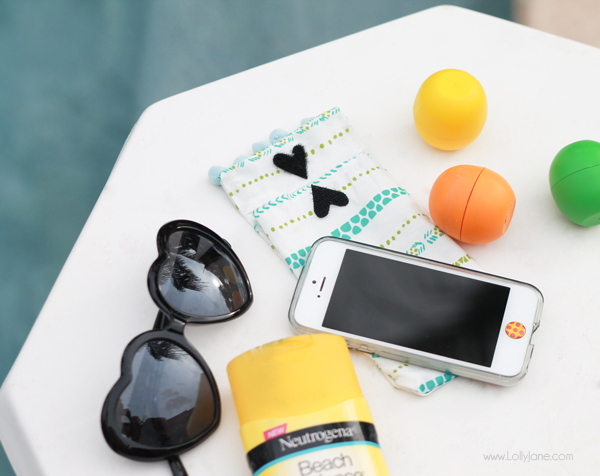 plus all of our kids crafts like these fun and super easy tin can stilts!