We're so excited about the MojiLife March Specials going on! Our favorite is the Bonus Pack worth $35+ included with any kit purchase! We love a good March Madness Sale!
March MojiLife news!
Drumroll please…introducing the Showcase Collection! The Showcase Collection is here for the month of March for March Madness, wahoo! If you're looking to stock up on bath bombs, NOW IS THE TIME! When you buy 4 bath bombs, you'll get 3 winter fragrance pods FREE! Check out our new quality bundles under the Showcase Collection!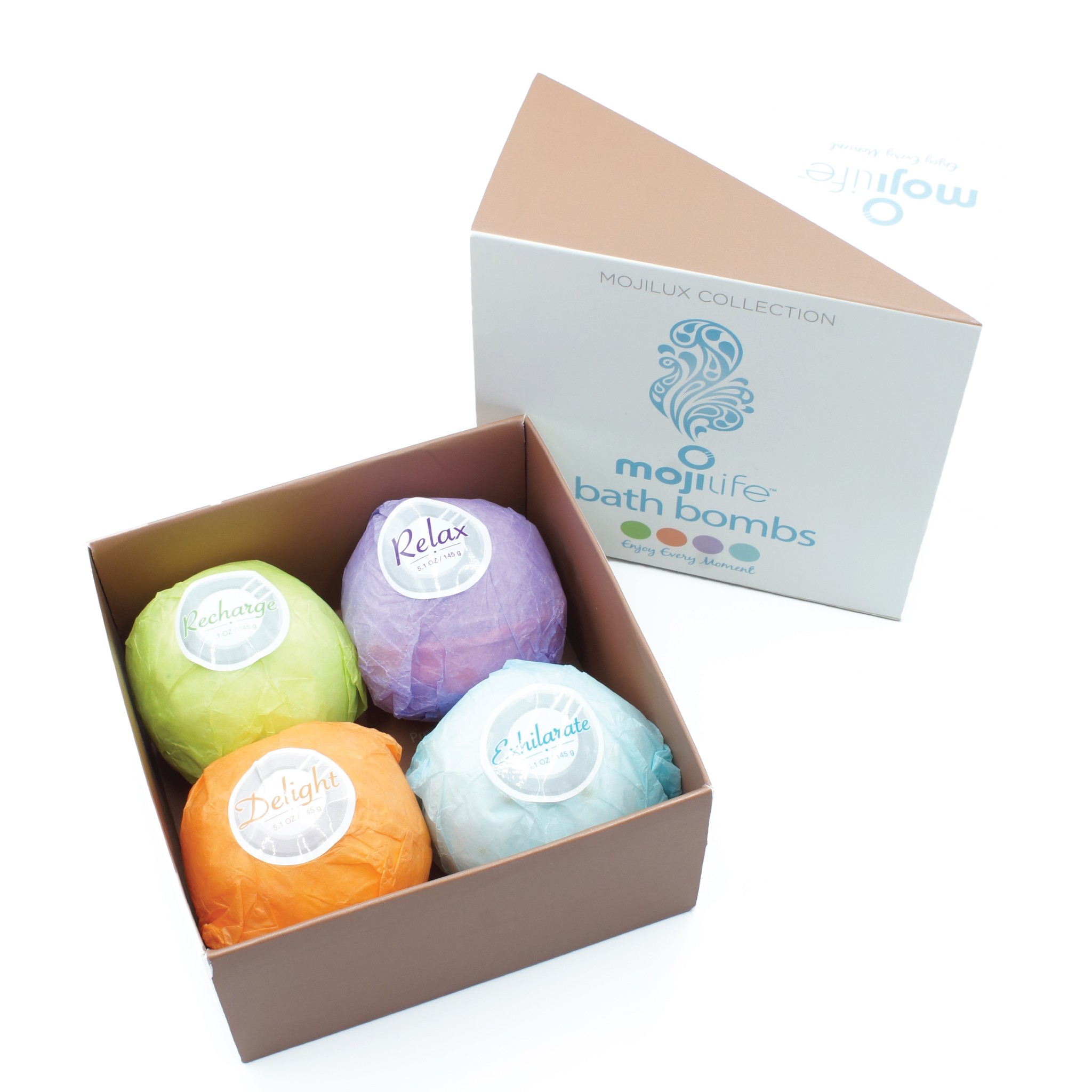 Introducing the newest colors of MojiMinis!!
In addition to 5 trendy colors, the black and white mins are super cute and match EVERYONE's style! When you order a black or white mini, you'll receive a matching clip!
Popular Spring Fragrances Are Back!!
Welcome back, Clothesline (it smells like dryer sheets, yum!) and Waterfall Mist (smells like Cool Water cologne, mm!) spring fragrances are COMING BACK!! Wahoo! They're among the most popular AirMoji fragrances as both are well loved by customers and are back by popular demand!

BONUS PACK INCLUDED WITH ANY KIT PURCHASE!
Spring is about new beginnings. Flowers are blooming, the sun is shining and MojiLife is celebrating by helping to jet fuel your business by introducing the March Bonus Pack when you purchase your starter kit!! WHAT!? Your starter kit comes with an AirMoji, 2 fragrances, catalog, distributor guide, order forms + sample fragrances but when you nab one in March, you'll ALSO get a microfiber towel, MojiLife keychain, MojiLoo, a bath bomb plus a MojiMini and car decal!! The bonus pack is worth $35+ in product for buying the basic kit!? You're already going to be getting a great start for your new business but now you'll get a bonus for doing so, wow! Recap: Receive a Limited Bonus Pack of MojiLife products with a Distributor Kit: this is a $137 kit value for ONLY $85 in March!!! Note: your bonus pack comes with ANY kit purchase!

psssst: What is MojiLife? Read all about it 😀
FREE EMAIL COURSE
5 Low Cost Tricks to Make Your House Look Like $1 Million
It's Lolly Jane's 5 FAVORITE Tricks to spruce up your space affordably.

Don't miss these!