Hello hello! We have a fun giveaway for you today! Not only do you get a shot at winning BIG but we get to intro you to some of our fav blogging buddies! We started blogging back in 2007 and have met these fellow bloggers at blog conferences, local get togethers, through friends, on weekend getaways, etc. Just like your typical group of girlfriends, we have laughed together, cried together, grown together and try to support each other as best as we can. Everyone needs a tribe and you'll get a lot further ahead in life by being kind and being supportive, just like our mom taught us (:
Together with these talented friends, we like to spoil our readers so today we've all pitched in to give YOU a $500 GIFT CARD! The winner gets to pick WHERE they want that gift card from, or even a few if they want. How's that for being friendly??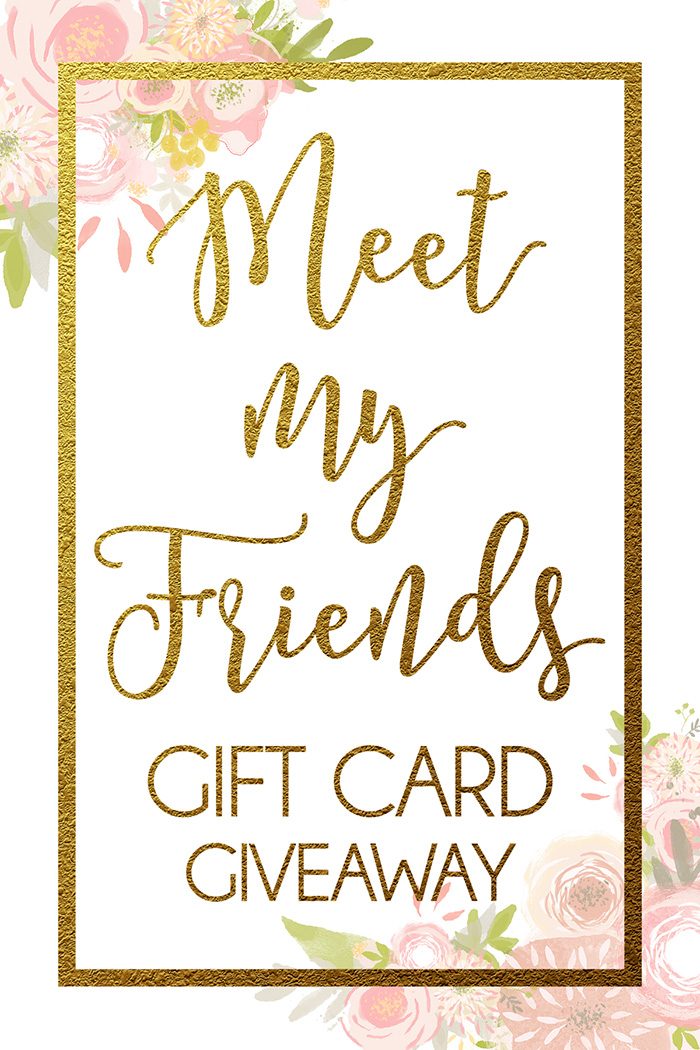 For this giveaway entry, all you have to do is enter your email, which automatically signs you up to receive the email newsletter for all 10 of our sites. 1 email entry=following 10 creative sites
With our newsletters, some of us send them out once a week, some more than that, some less than that. We know that your inbox is precious, and we aim to honor that. In our newsletters, we share links to our best content, sales, freebies, and unique tips that we don't share with the general audience on our sites. If you don't love what you receive, you are free to unsubscribe after the giveaway is over, but give them all a chance, I just know you'll love what they share! Now, take a minute to Meet my Friends at a glance, and visit their sites while you wait for the giveaway to complete. Click on the picture or the link below, to be taken to their sites! Let me know in the comments if any of their sites are new to you, or which you already LOVE!
Which of these friends are new to you? A favorite that you already love? I know you'll love what they share as much as I do!