Hi guys! We are LOVING these floors and have several questions from you about them, we're so glad for all the great feedback! We discussed How to Order Flooring Samples and what to look for When Buying Flooring Online so we thought we'd dive deeper into the installation process when buying floors from Go Haus. We already introduced you to Bruce Berey from Gainey Flooring Solutions and shared our thoughts on Go Haus' Recommended Installer Program. It was the perfect fit for us, we loved working with Bruce and his crew couldn't be any more professional, or fast!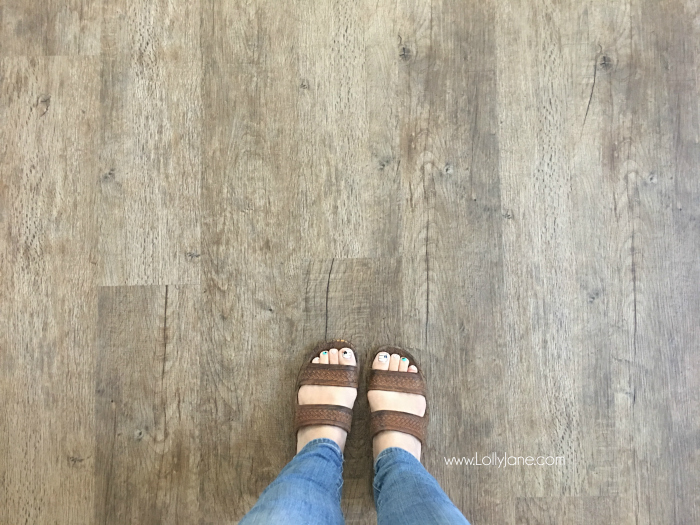 Bruce called the day after I placed my online order, came over within 2 days and installed within the month. His total time in the house was less than 3 days for 3 bedrooms, a small hall closet, the hallway, large entryway and giant craft room. And that included tearing out loads of ceramic tile, wow! His crew was very clean which I appreciated. Dust was a major outcome from the tear out process but they put up all the sheeting to best protect the rest of the house as much as possible.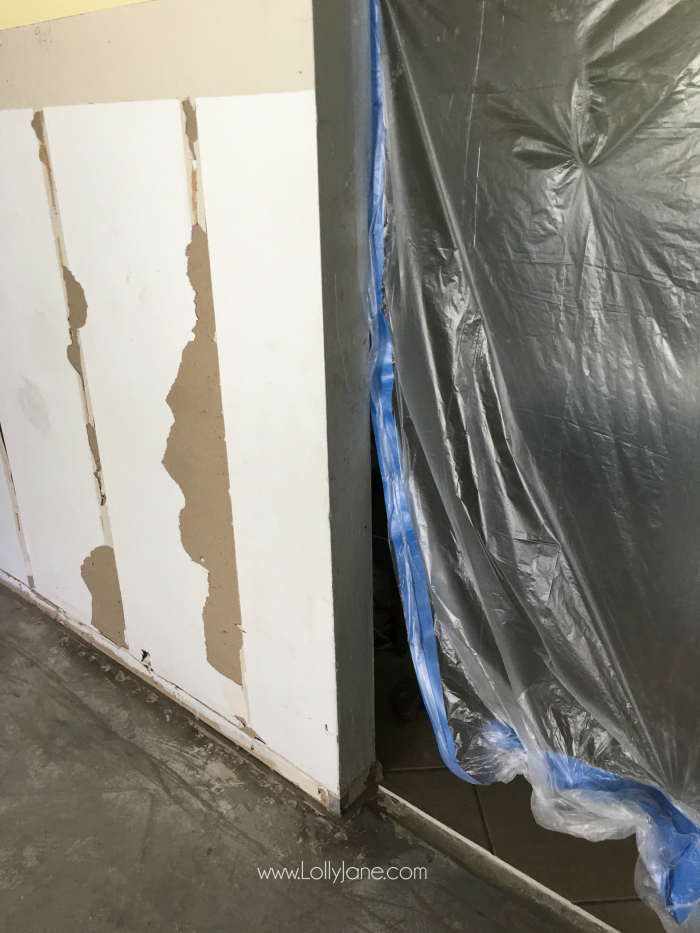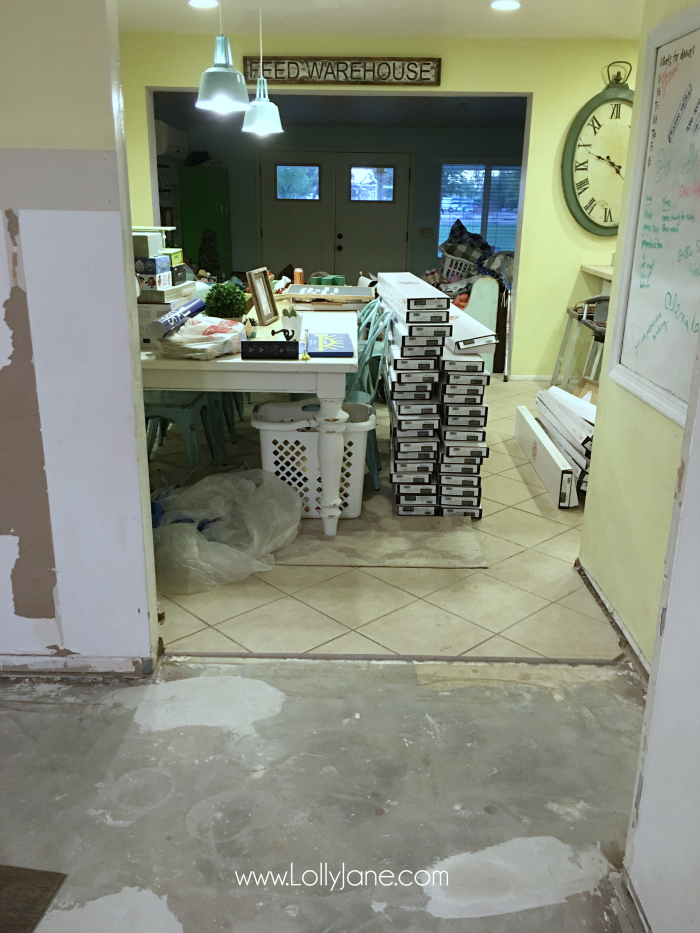 They tidied up during the day and took their own waste out. After the flooring was done, they even cleaned them for me which was super considerate. I can see why they're on Go Haus' Recommended Installer List. Bruce gave us a quote and stuck to budget. He came out daily to check on the job himself and even discounted the laying of the subfloor for us which was quite generous. we were really pleased to work with such one-on-one service.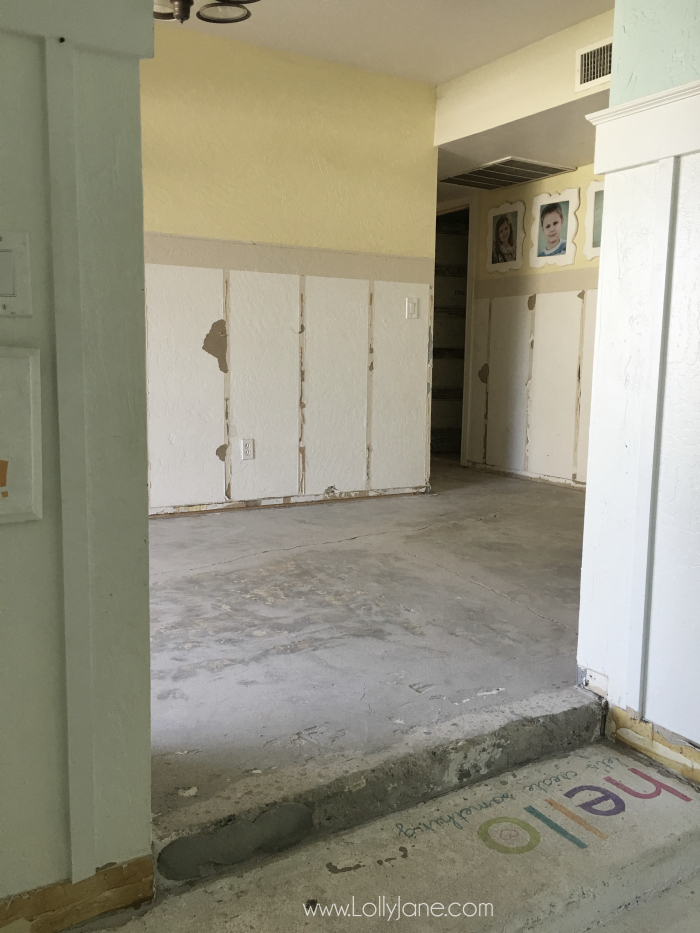 Are you dying to see some progress? I was sooo giddy when it started to come together! Let's start with my craft room. We painted the floors back in 2014 as a temporary solution to get rid of the low grade carpet. We've since had a dozen questions on the wear and tear of concrete paint. The bottom line is, it's great for a quick fix but we wouldn't recommend them long term for interior. Others may have success if they didn't use white like we did since the daily scuffs don't come out, no matter how hard you clean (or even bleach). Although it was only temporary, I was a little sad to see them being covered up…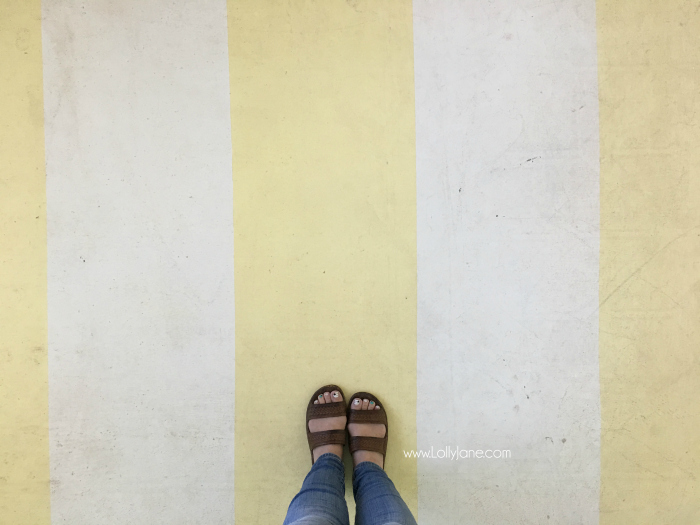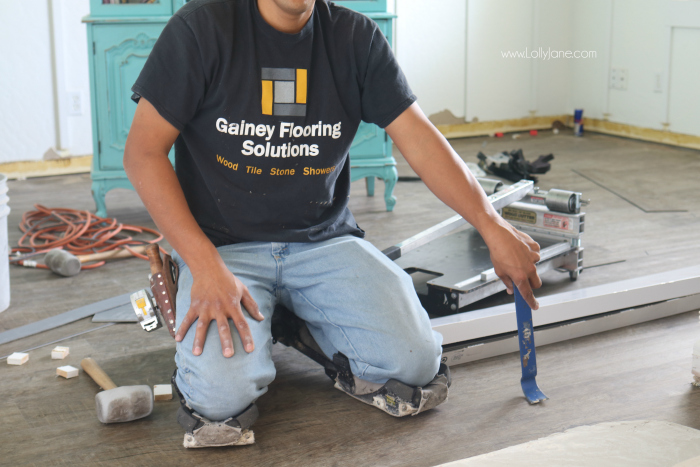 But I wasn't sad for long because how gorgeous are these vinyl floors!?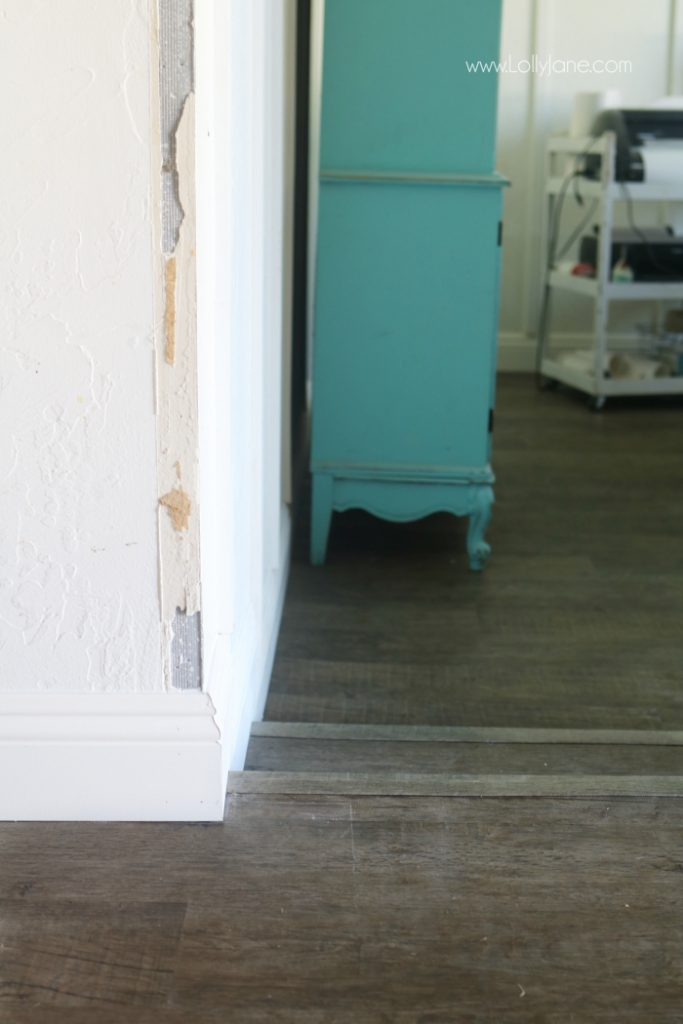 And the molding that Bruce recommended…total icing on the cake. The 5″ gives it charm, doesn't it?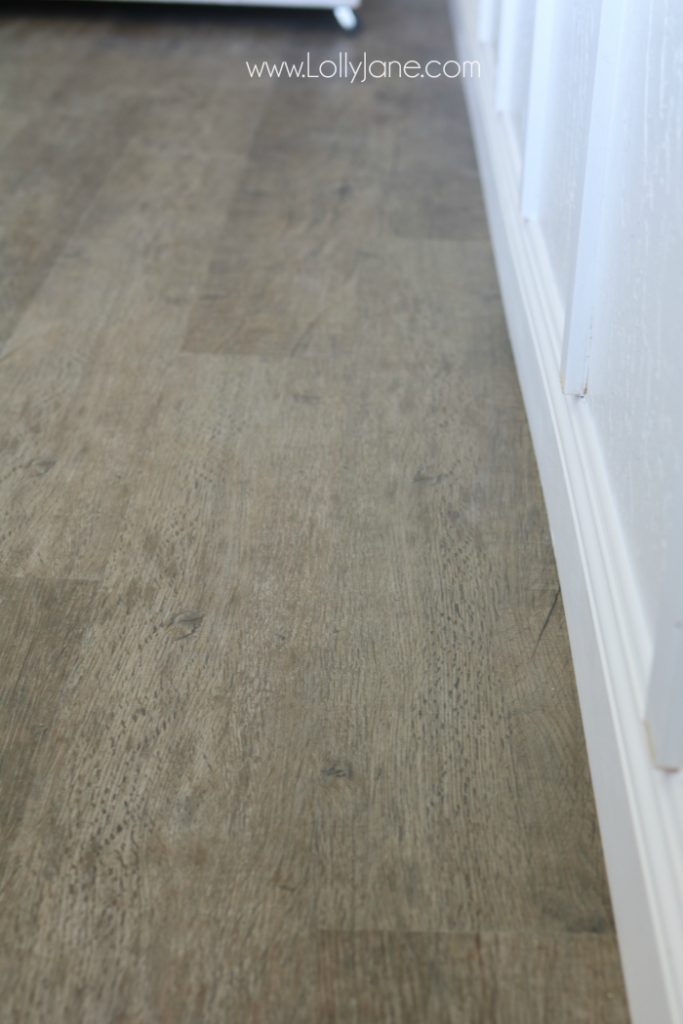 We are in love with the Smoked Sage color but they have so many options to choose from. You can see all the color options for GoHaus vinyl flooring here.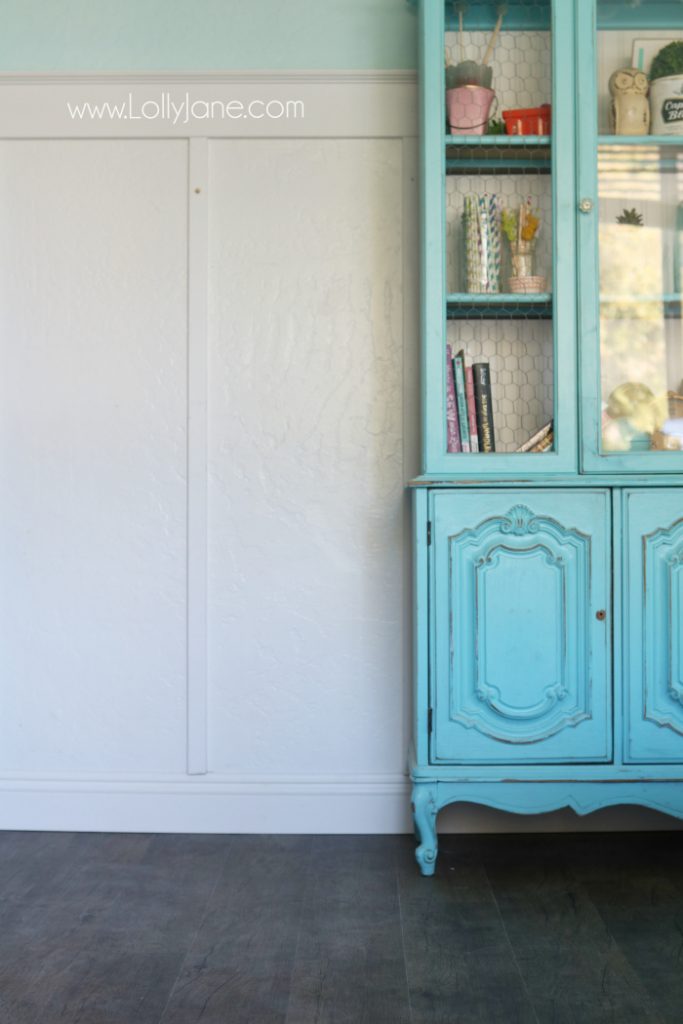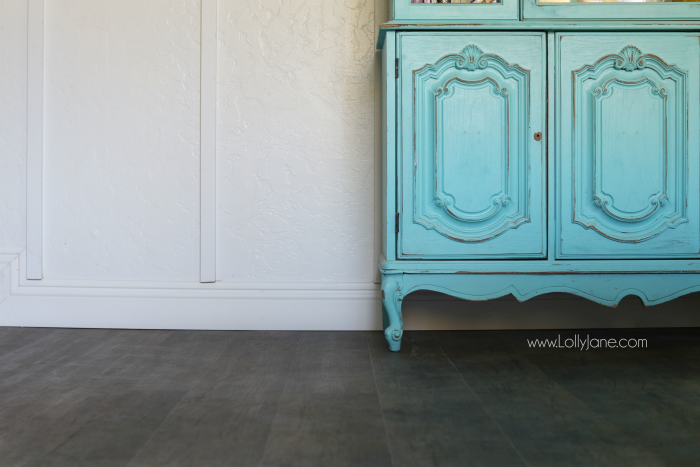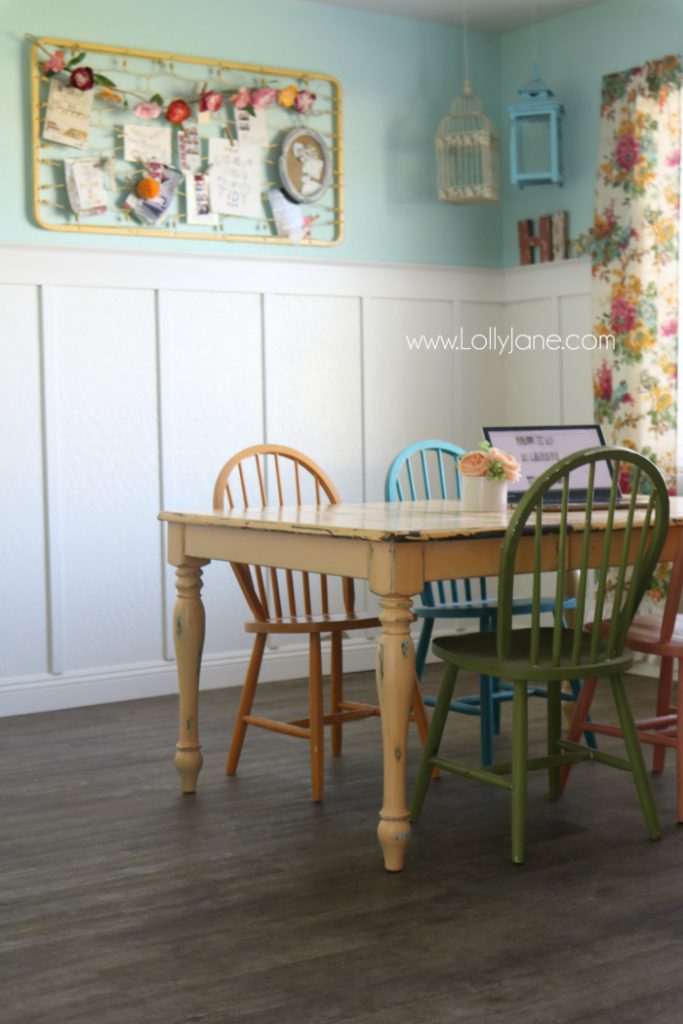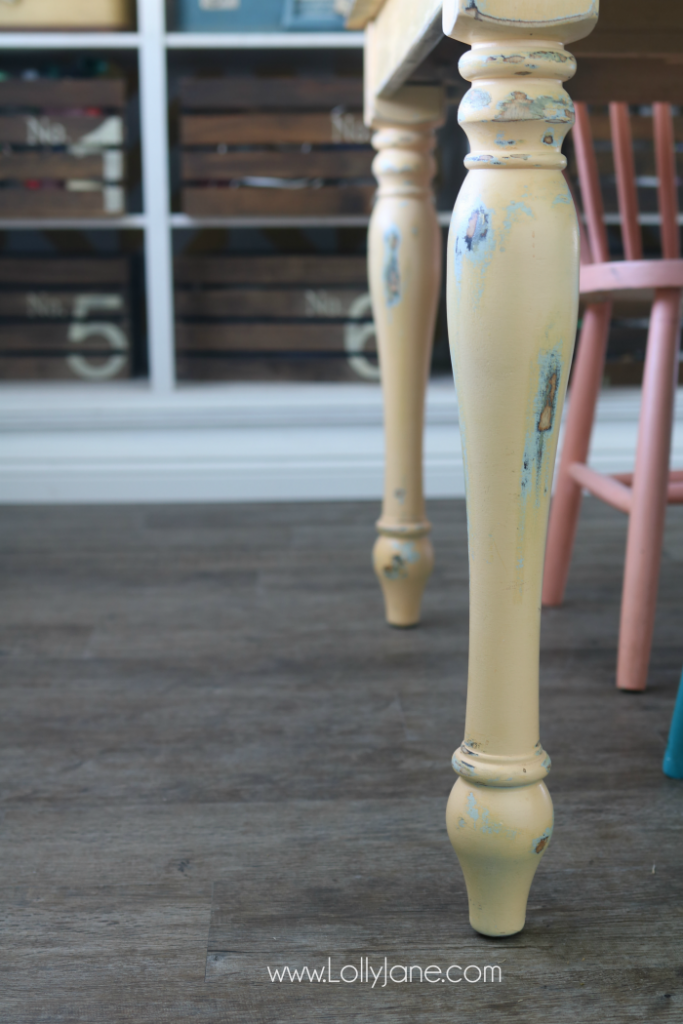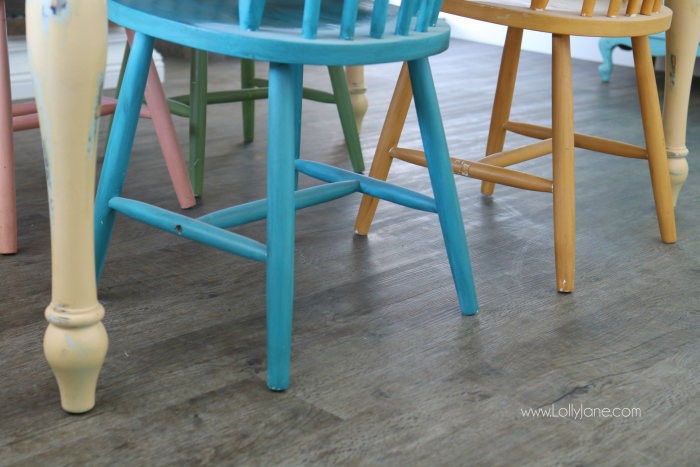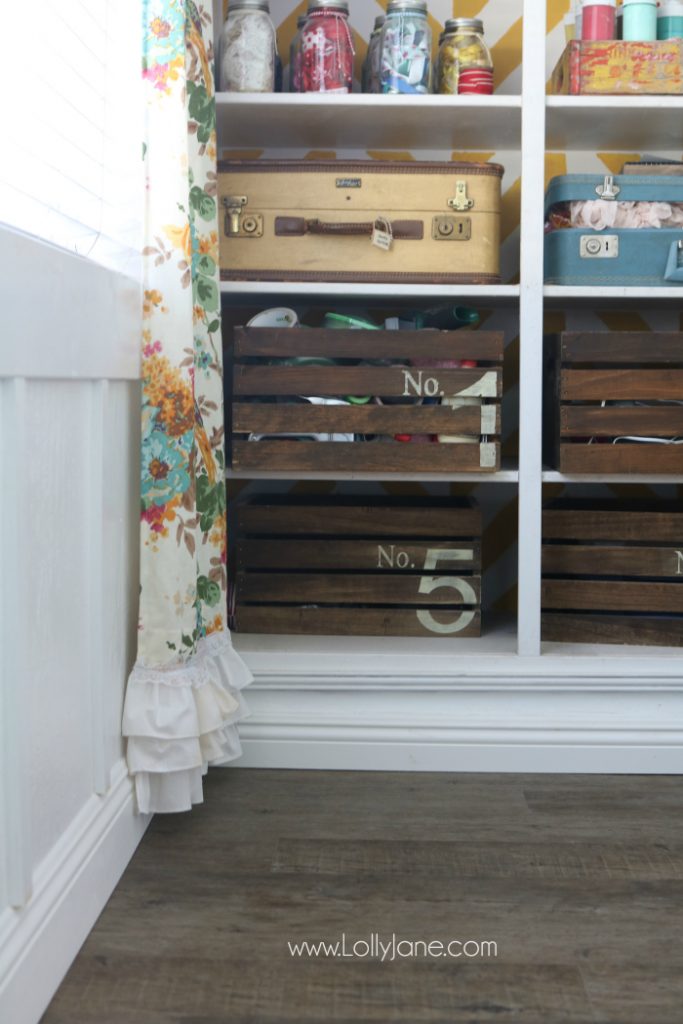 Let's venture through the rest of the house during the install. This is just after they left, nice and clean!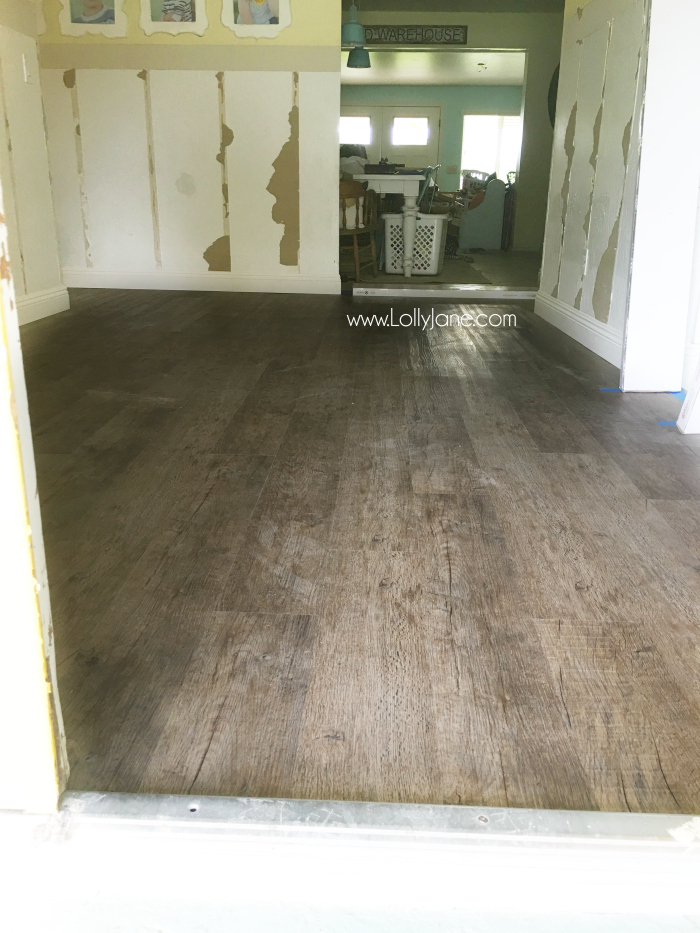 This hallway is right off the entryway. It may look a little messy but it's because we took down our board and batten which was damaged in the flood. The wall treatments that are en route are going to be incredible…it's always messy before it looks amazing, right? But the best part is this wasn't our mess because we didn't DIY it this time around, we let the installers take over (;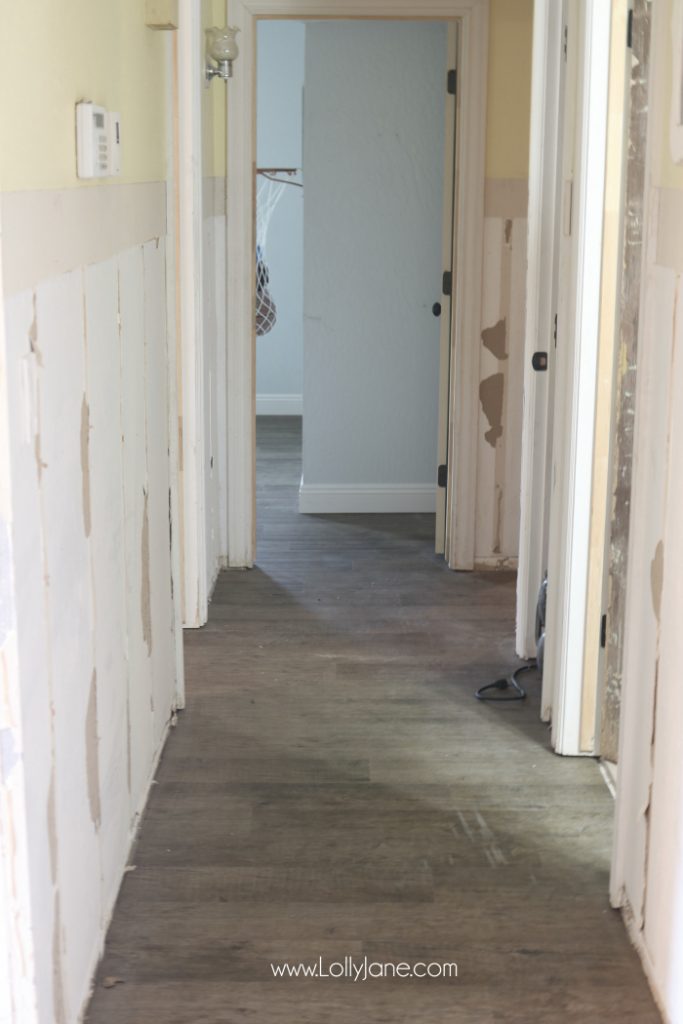 Here's my daughter's room after the install was finished, so clean!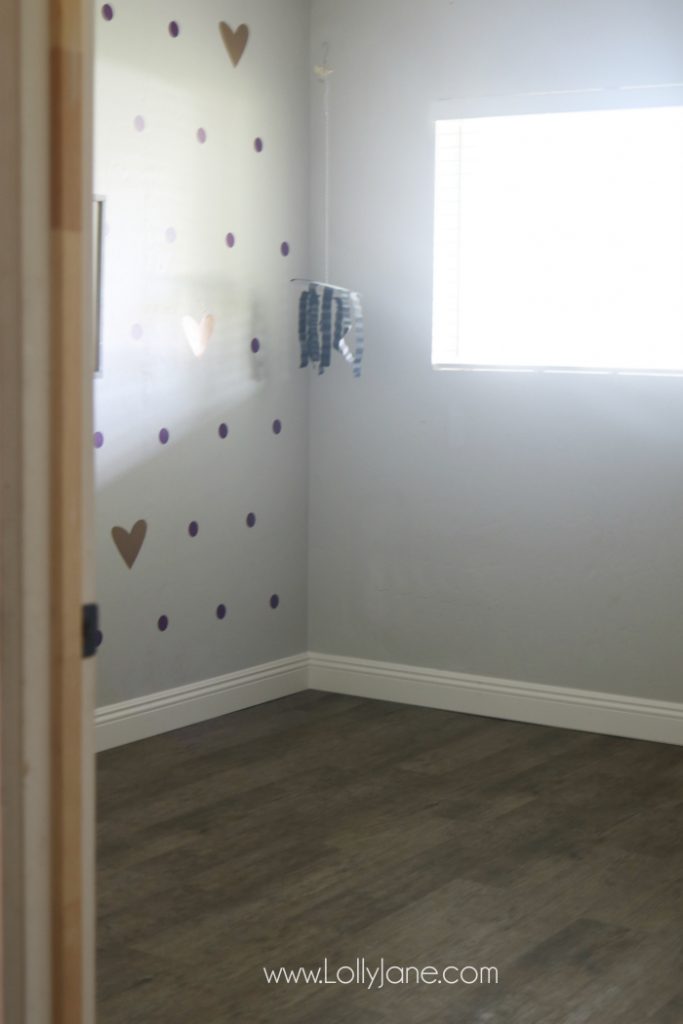 There's a reason I cut off so much of her flooring in her last pictures…the carpet was a rental for about 6 years and no matter how many times we cleaned it, it never looked great. We were so happy to replace it! She absolutely loves it!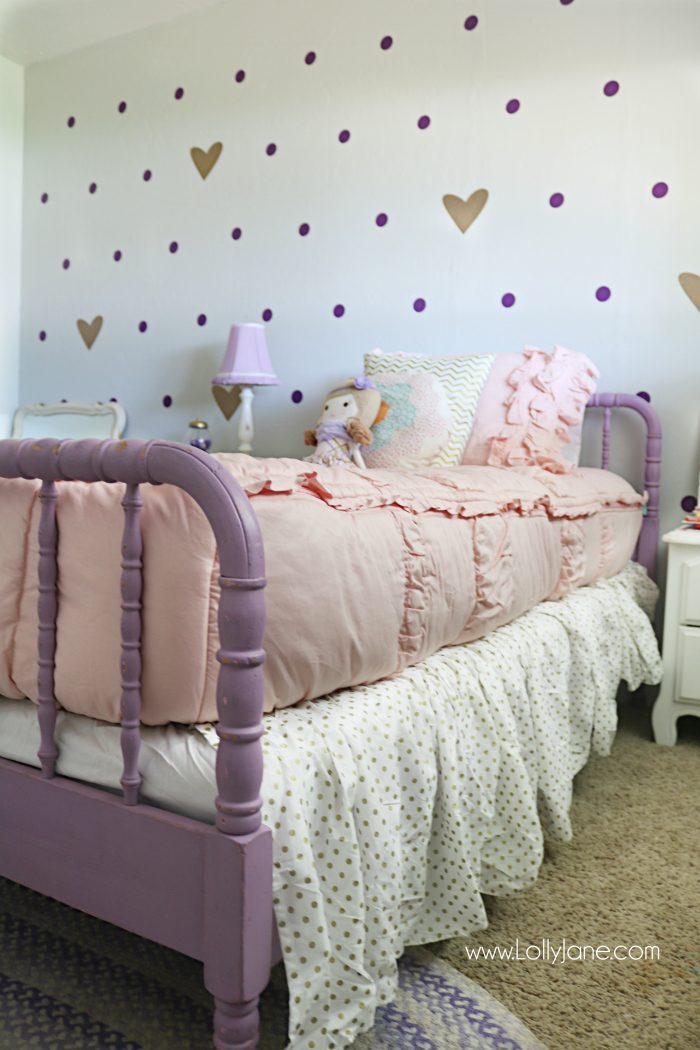 Ahhh, much cleaner! We're moved her room around a little and it feels more organized and put together with the new flooring. And she doesn't mind vaccumming now because it's so easy to push around for her little 7 year old self.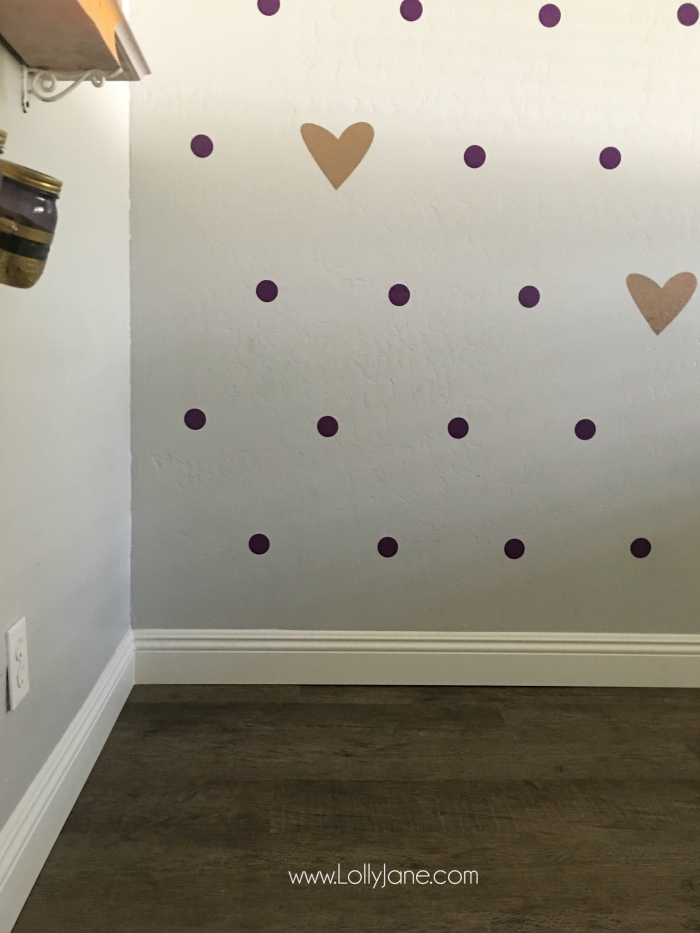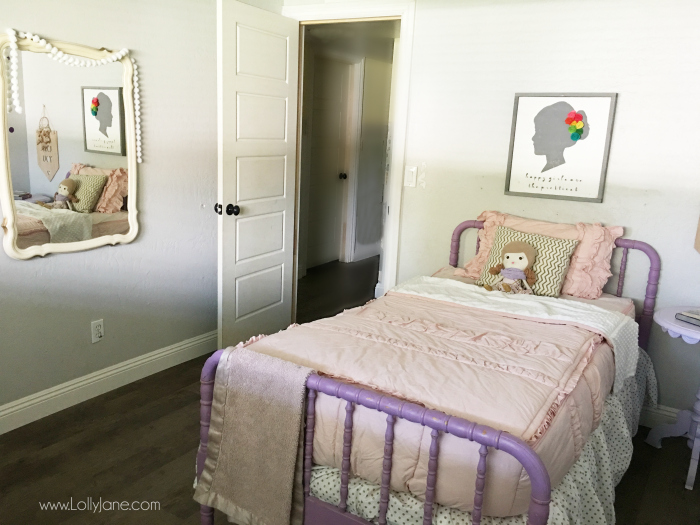 My son's love their new flooring, you can see why in the after and before pics! We used a rug to cover up most of the stains that time had caused. They actually vaccum their room regularly now, what!? It's been awesome. Can't wait to share the rest of their room soon! They're transitioning to full size beds and we're currently building the bed frames, they're going to look amazing against the Smoked Sage.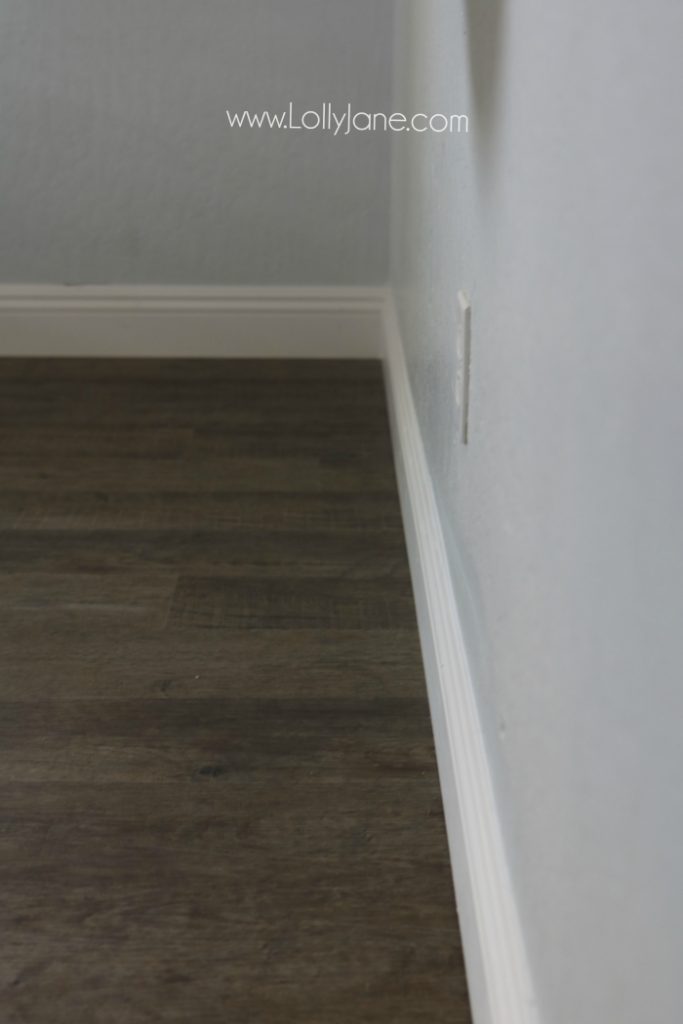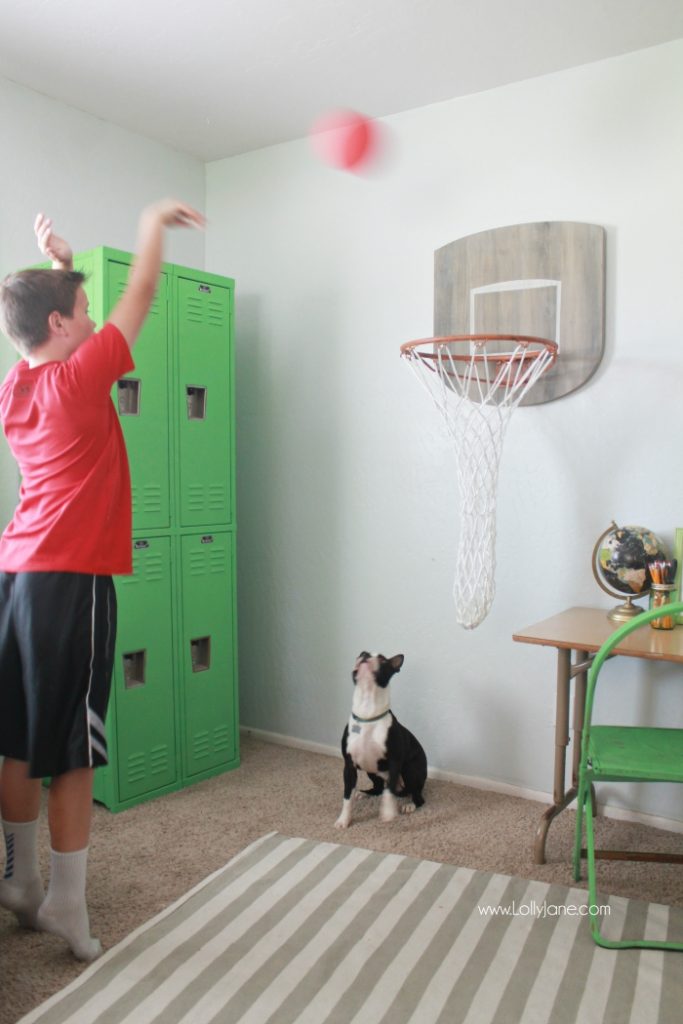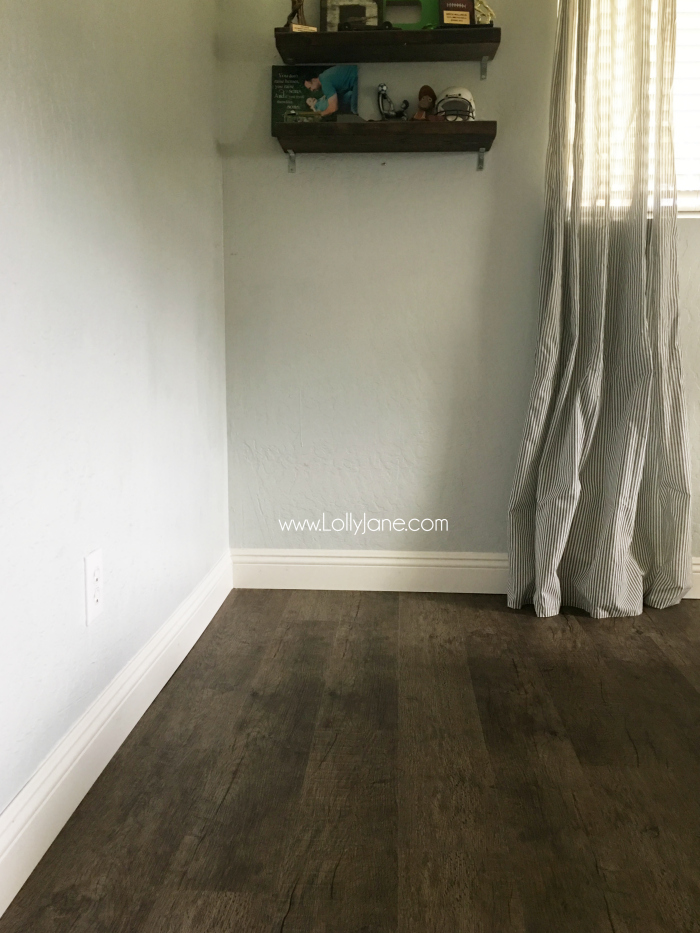 I haven't publicly updated my daughter's room since 2012 but she is also adoring her floors. Our friend built a brand new 6000 square foot house down the street recently. My 13 year old came home and commented on how giant their home was and how much she loved their floors. I told her she must be a blogger's daughter to notice floors at the age of 13, laughing. She's been asking if she could upgrade hers and I told her we needed to wait to pay cash. The flood gave us the nudge we needed and my silly little teenager has been so excited to move her room around to showcase her new vinyl. Too funny.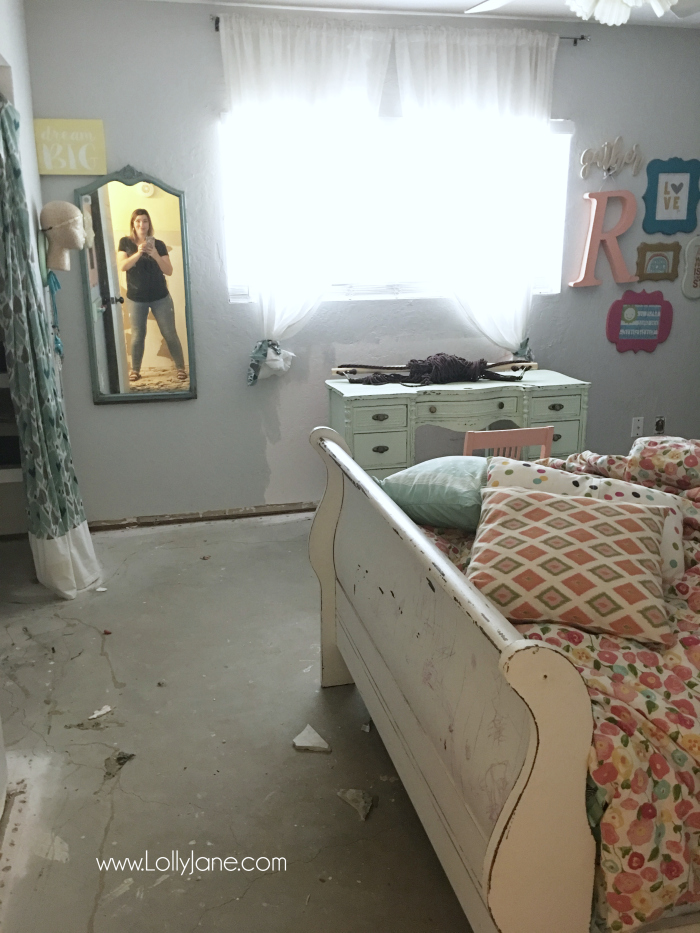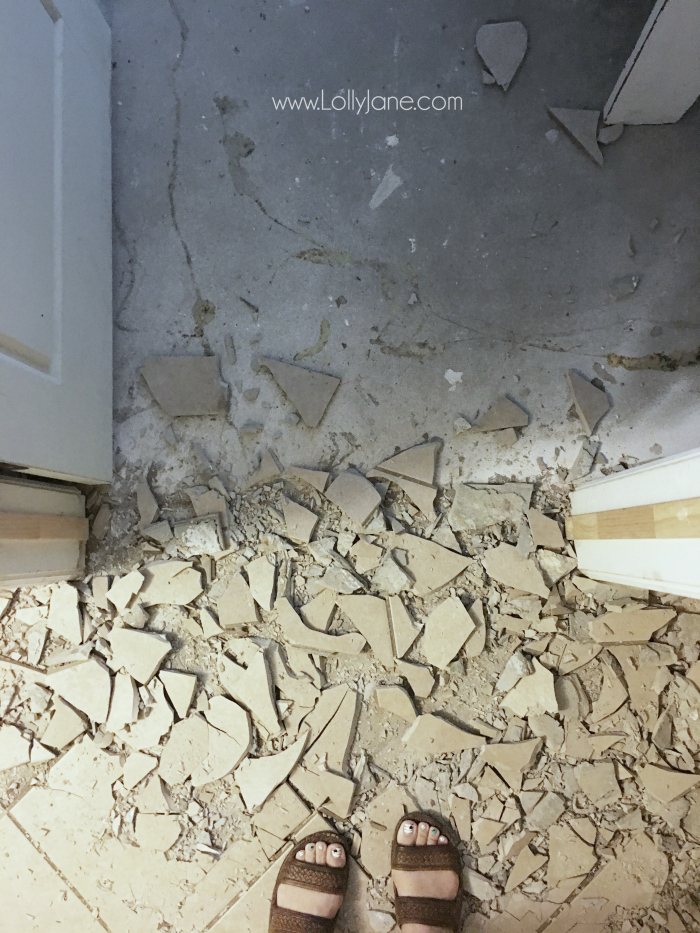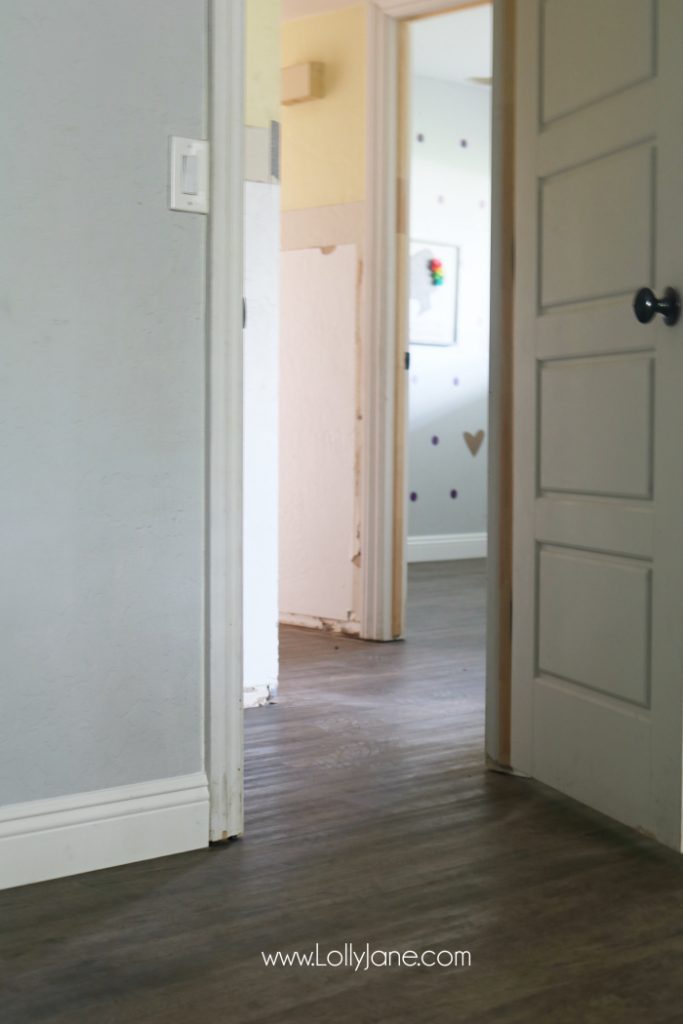 We had actually started turning her bedroom into a more mature teenage room versus a little girl room weeks before the flood. We had just chalkboard painted a whole wall and were making plans for the other walls when the flood hit. So it was good timing because the before and after will really be a wow factore now! I love how the installers blended her new molding so well into her custom closet I built last year.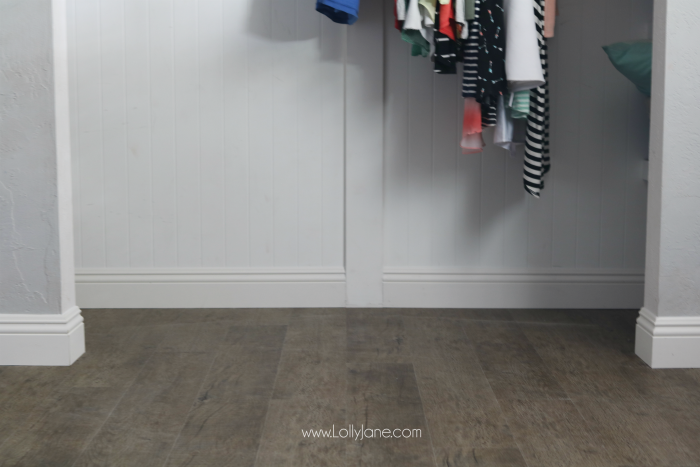 We'll get the last post in our series up as soon as we can. We're waiting on some barnwood wall treatments to arrive, it's going to look incredible.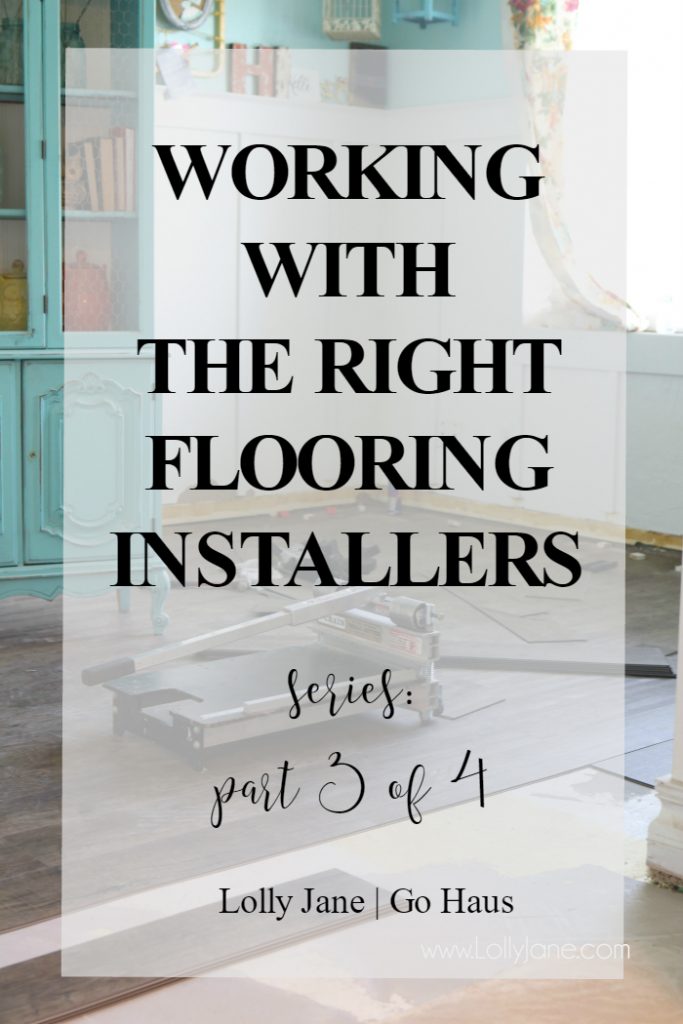 Follow along my home remodel to see the rest of the series posts. Would you tackle these floors yourself?
FREE EMAIL COURSE
5 Low Cost Tricks to Make Your House Look Like $1 Million
It's Lolly Jane's 5 FAVORITE Tricks to spruce up your space affordably.

Don't miss these!