Hello fellow Lolly Janers!
My name is Kristen &
I'm the girl behind
My Junk Drawer
. Today I'm sharing a diy tutu skirt!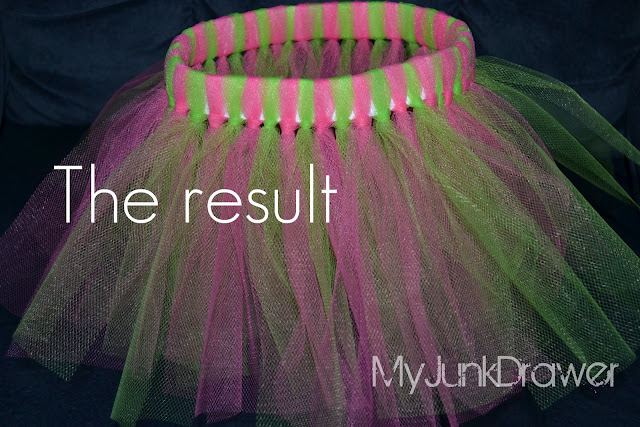 I am honored to be a guest here on Lolly Jane
& I'm grateful to have them on
my blog
too! This week I'
m hosting a party to Celebrate Moms Everywhere, be sure to check it out.
Here is my blog in action: a tutorial!
This tutu is super easy to make, even if you don't have a little girl of your own, keep it in mind for gifts!
Supplies:
tulle (*note: I used spools of tulle that were 6″ wide. You can definitely use the by the yard stuff too, it takes more cutting. I am sure 2 yards will be plenty for a baby/toddler skirt)

elastic-I like the 3/4″

measuring tape/cutting mat

scissors

ribbon optional
First, measure your little girls waist. Cut the elastic to that size. You will take away some of the length when you sew it shut, so it will fit snug around her waist.
You will end up with strips that are 3″ x 16″
*Note: you can make them longer for taller girls, this size is for baby/toddlers.

I ended up with 48 strips for a 6-12 months size tutu.
When you are done you end up with th
is…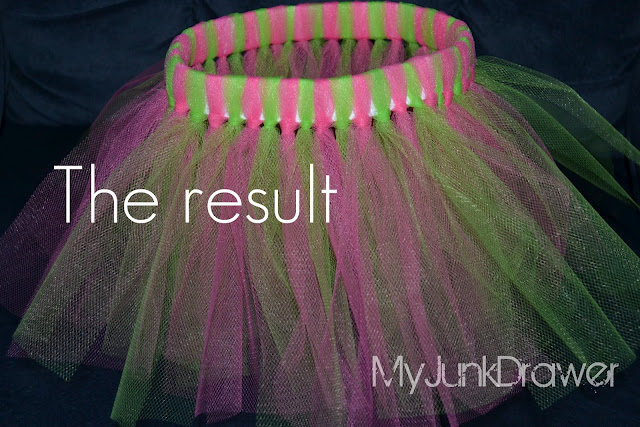 I told ya it was easy!
The possibilities with these are endless. You can use one color or three colors or add some ribbon in between for a difference in textures.
FREE EMAIL COURSE
5 Low Cost Tricks to Make Your House Look Like $1 Million
It's Lolly Jane's 5 FAVORITE Tricks to spruce up your space affordably.

Don't miss these!