Thanks to Waverly Inspirations for sponsoring todays post! As always, all opinions are our own.
Kristi made some darling decorative boxes last year and I've been wanting a set for myself. This month's Waverly Challenge was free choice so I decided to get a little more organized…in a cute way! These DIY Fabric Covered Craft Boxes are super easy to recreate. Just wrap then glue fabric around a box, paint the lid and add a knob! We were able to score all the products at Walmart for easy shopping. Read on to make your own!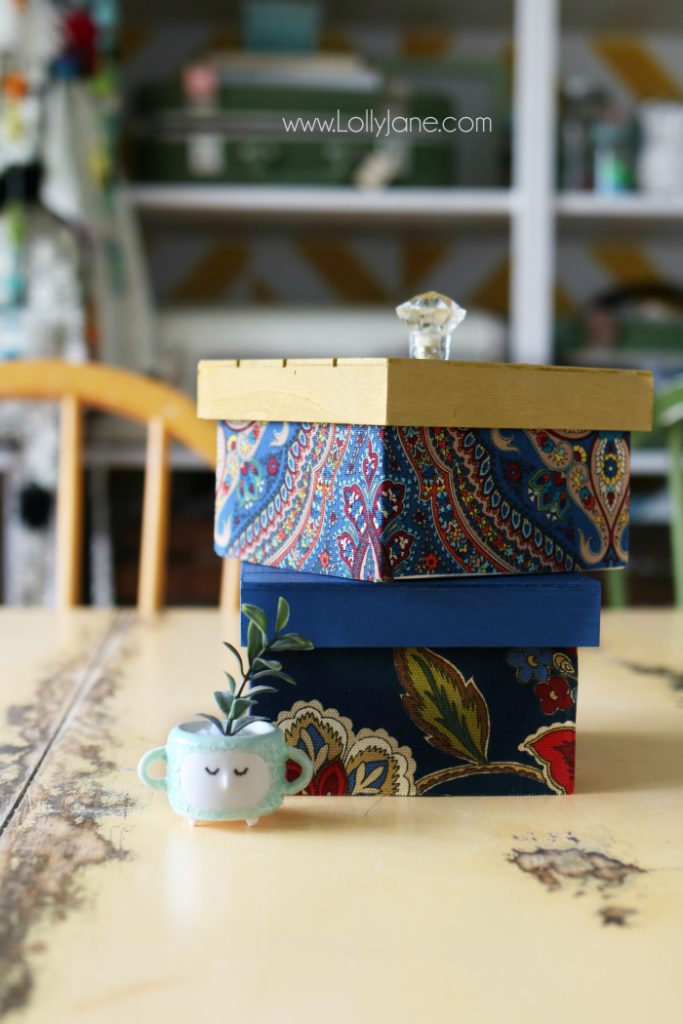 Supplies needed:
We painted our lids first, two light coats with a 5 minute dry time in between.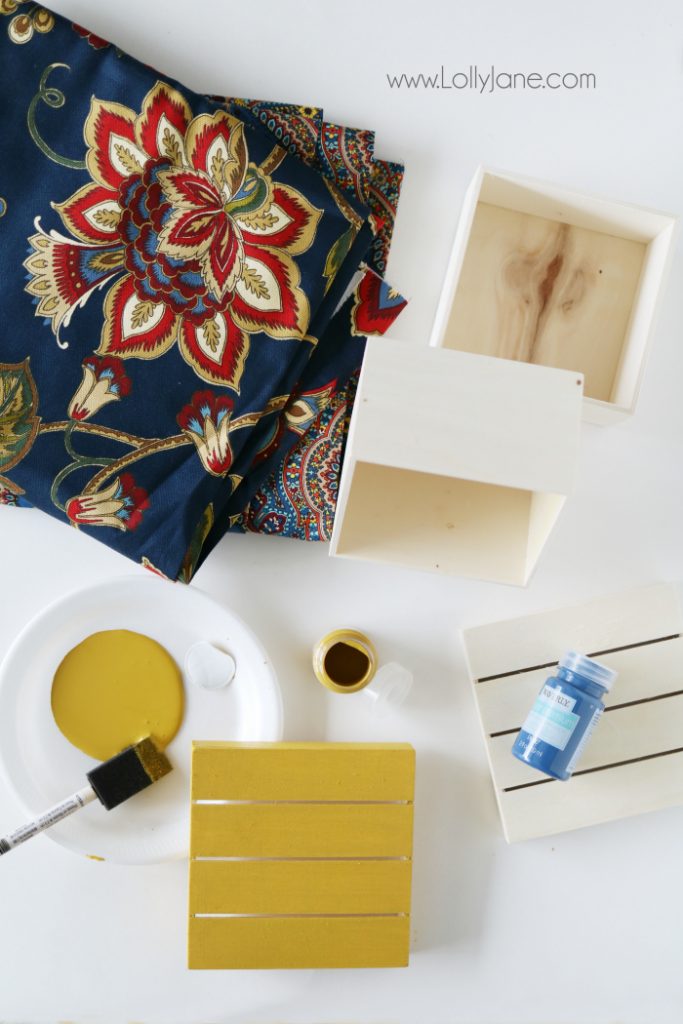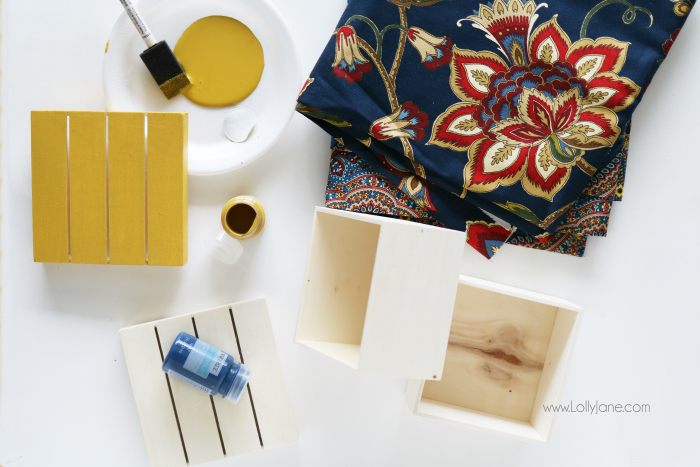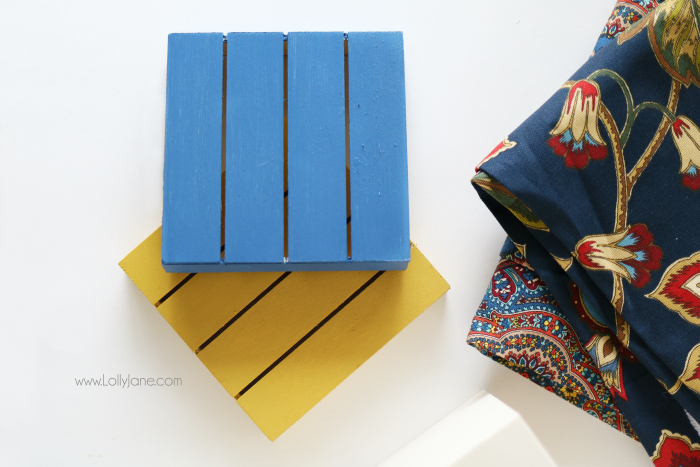 Our boxes were 3″ tall x 19″ long so we measured it out with sewing tape then cut it more accurately with our favorite scissors.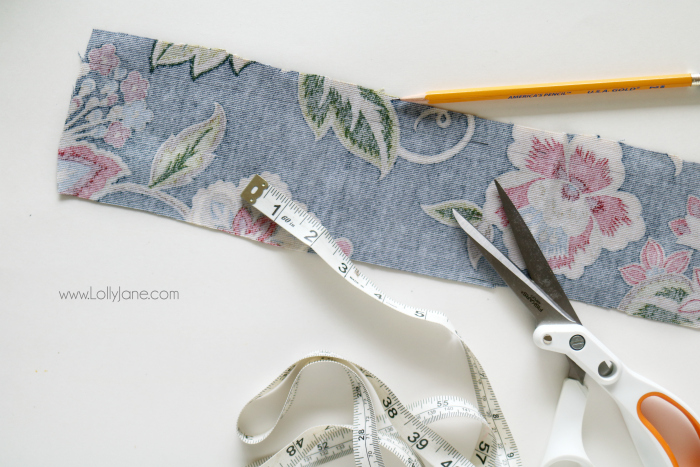 We are big fans of spray adhesive, just a light coat will forever stick the fabric to the box.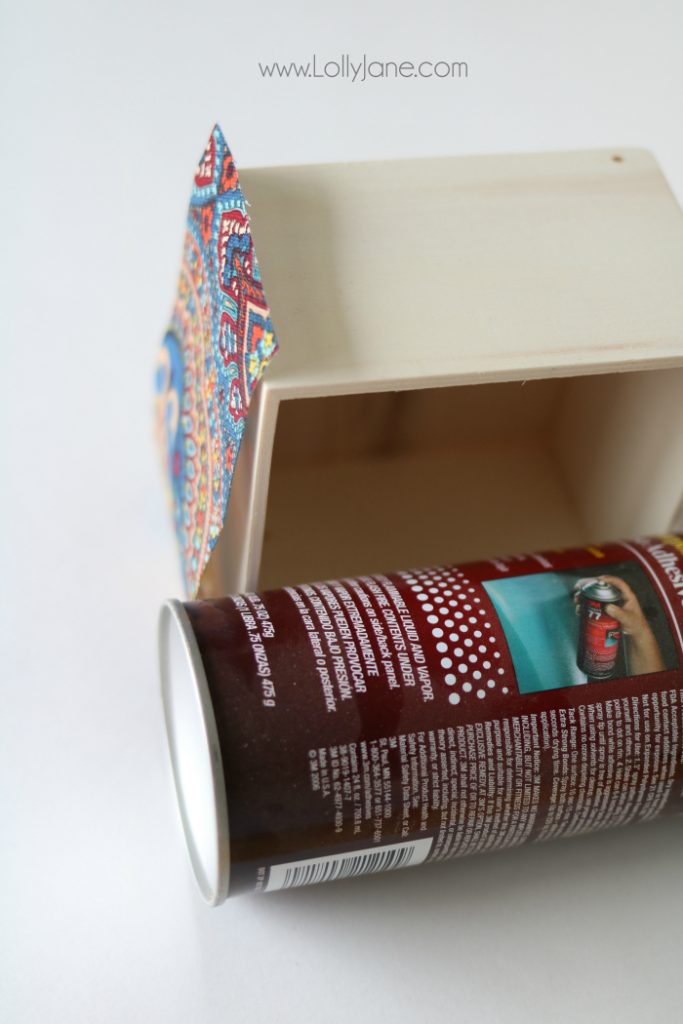 After you spray your fabric or box (I did each way per box, it's the same effect), lay the fabric on a corner then press down. You'll end at the same corner to create a small seam. You can hardly see it (below), right?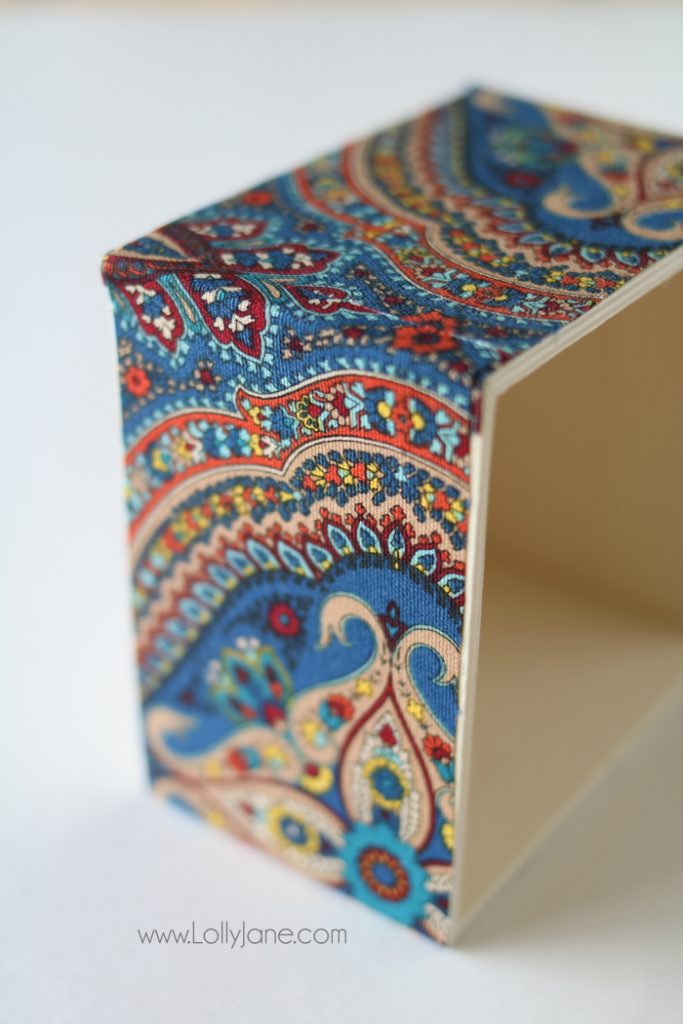 Easy enough! You're done!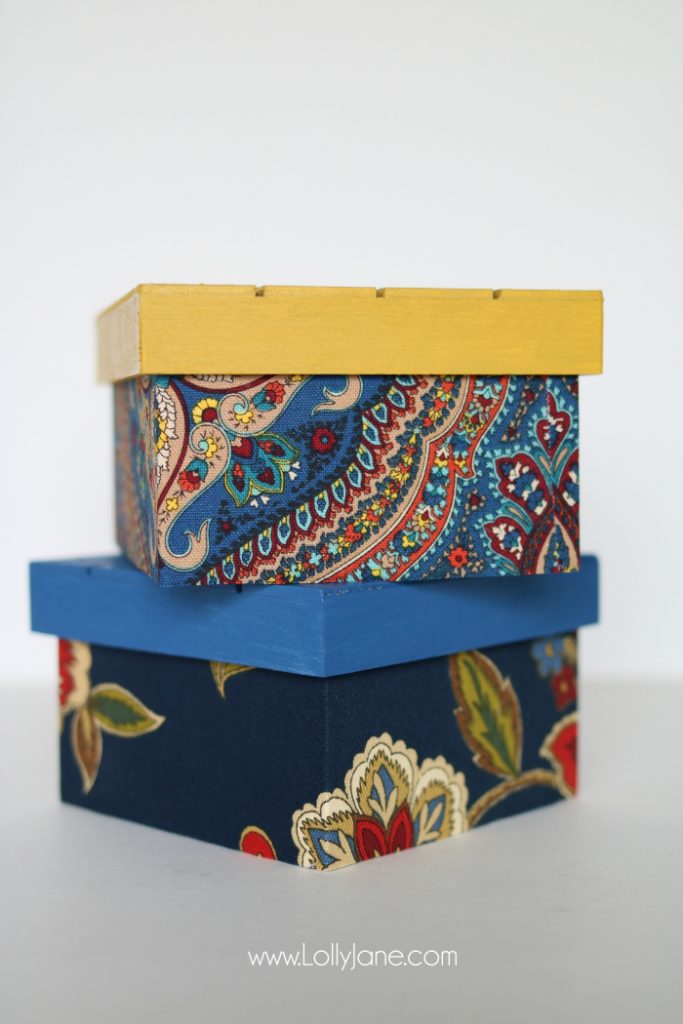 If you want to embellish, you can push knobs through or use a drill, dependig on what your box lid materials are.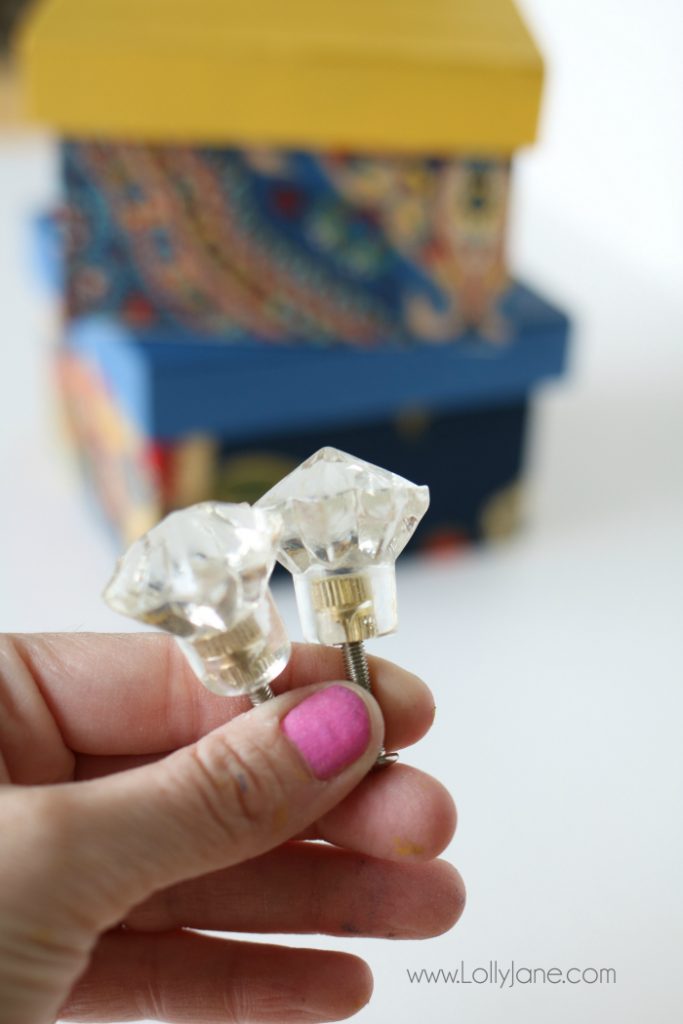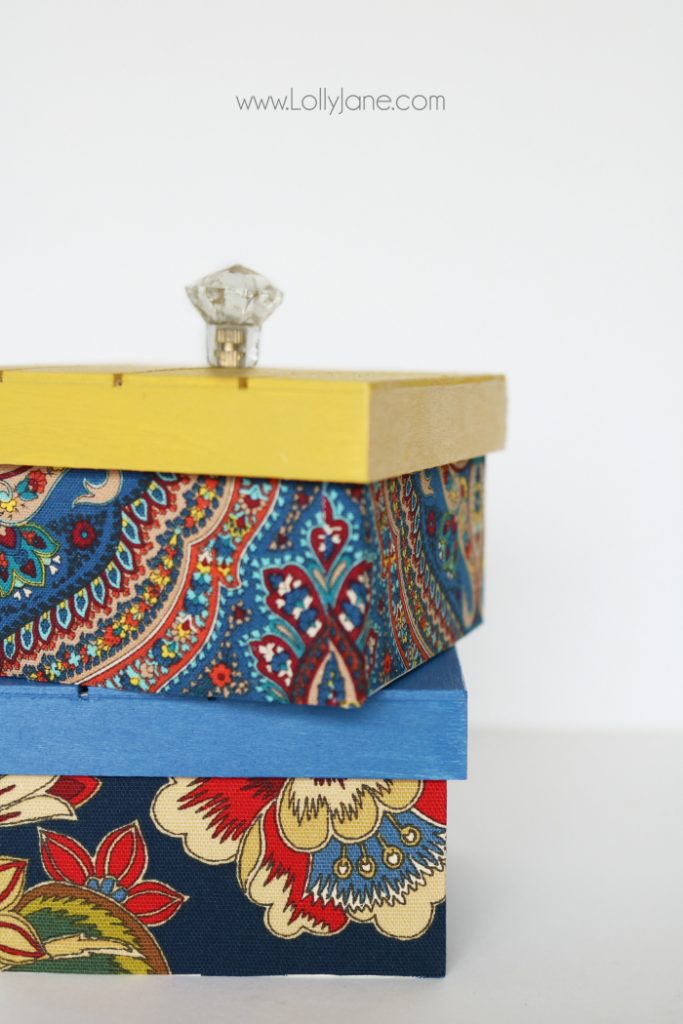 Since my craft room is all sorts of colorful, these little guys feel right in.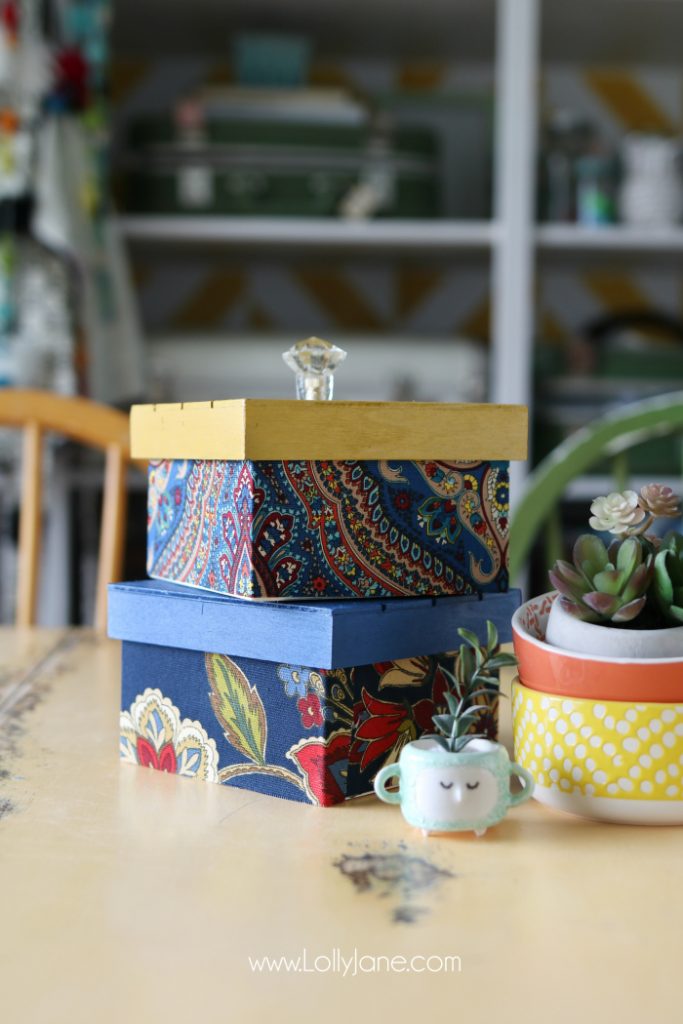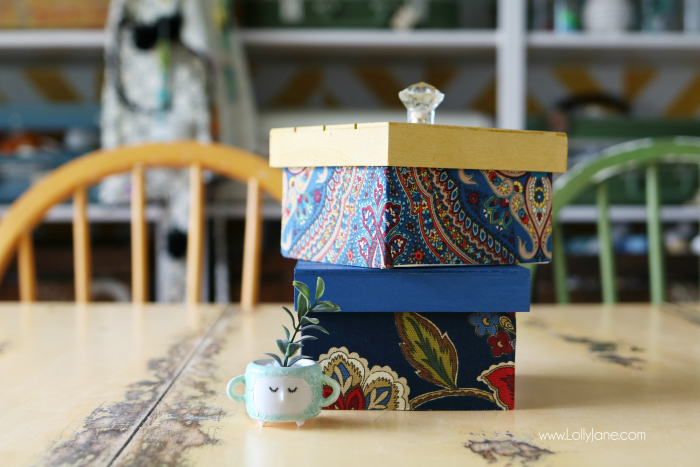 Please PIN so your friend's can make these too 😀

Visit all of our Waverly projects like our Half Apron Tutorial.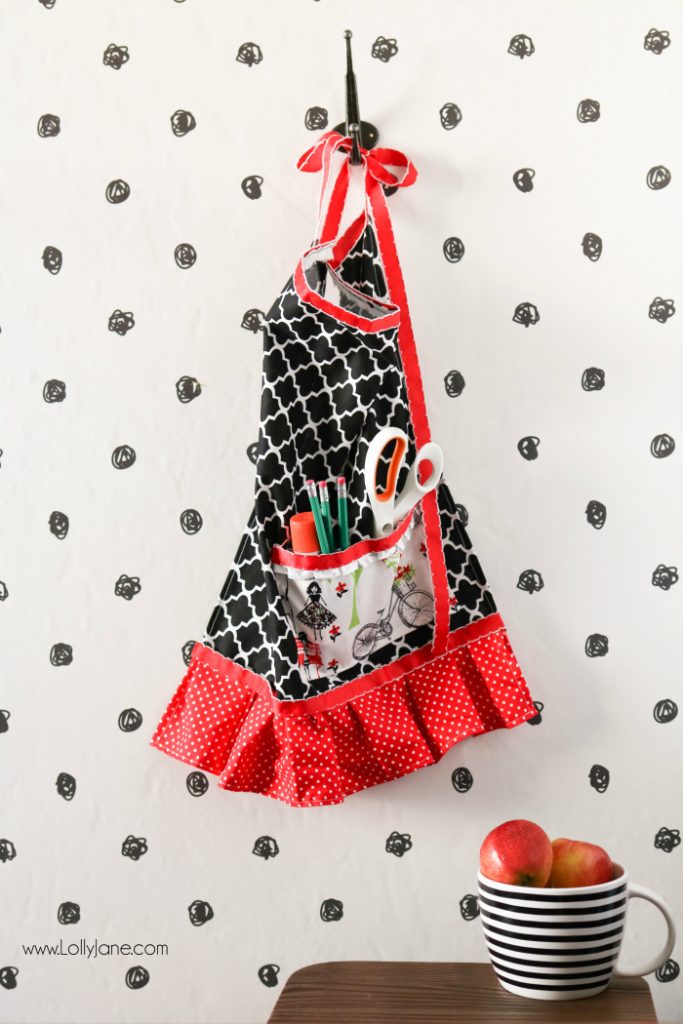 Here's Kristi's paper version. So pretty!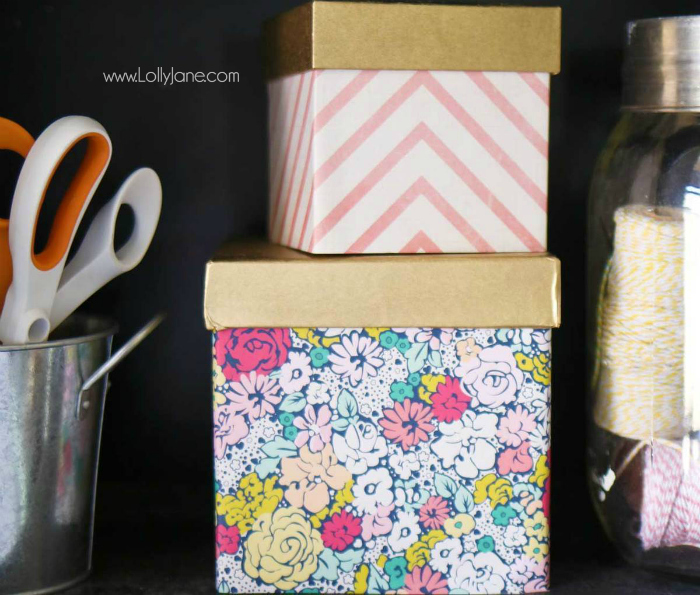 FREE EMAIL COURSE
5 Low Cost Tricks to Make Your House Look Like $1 Million
It's Lolly Jane's 5 FAVORITE Tricks to spruce up your space affordably.

Don't miss these!