Did you know we have 3 other sisters? We are the 3rd and 4th daughters and have a cute younger sis that will be a first time mama this summer. She's flying into AZ this weekend so her 4 big sisters can spoil and shower her with gifts… and good food! The way to a pregnant woman's heart, like a man, is through her stomach you know. 😉

Since we only have her visiting for a few days before she has to fly home so we're nixing the spend-all-day-cooking-in-preparation-for-the-party and instead letting someone else do all the baking for us so we don't miss a minute chattering! Enter Kneaders Bakery and Cafe.
You see, when I was pregnant 4 years ago, my husband introduced me to Kneaders. I ate the chicken pesto panini sandwich at least twice a week until I delivered. It was fresh, made from scratch daily, and so so good! It was seriously mouth watering and I would have eaten it more if I didn't live across town, haha. Since Kneaders was my go-to I decided to introduce it to my little sis, who doesn't have the pleasure of a location yet in her swampy surroundings of Louisiana.
The key to any party is FOOD and a good variety of it. People tend to mingle around the food table and pick; in our family, we call it grazing. Lol! Kneaders offers a huge selection on sandwiches, salads, soups, rolls, baked desserts, pastries, pies, cakes and even gift baskets…. all available to order online. They are truly your one-stop luncheon shop!
A few tips to hosting a easy spring luncheon:
+ Disguise catered food with your own table wear. Cake stands, platters and mason jars, oh my! We ordered sandwiches and a variety of YUMMY desserts from Kneaders Bakery & Cafe, and although it was attractive on the provided platters, setting it on our own tablewear helped the theme blend into the existing decor a smidgen more.
+ Add fresh flowers to enhance the fresh food. Pretty bunches of florals can set the scene and pull in lighter hues to brighten moods.
+ Use mason jars, grouped together on a tray, to hold silverware. Not only is this aesthetically pleasing to the eye and decor, it is inexpensive and goes with almost any setting.
Did you know Kneaders sells cute decor? Yep, we snagged this two-tier tray when we were waiting for pick up, (that's another bonus to Kneaders, they have a pick up window just for pre-orders and you don't have to stand in the other line to wait!) and had a hard time not buying all of the other gorgeous spring decor that's currently in stock there! 😉
The eclairs, brownies, and cookies are must-try's when visiting Kneaders. Trust us on this! Whether you browse their online menu or order in store, catering has never been easier. Just select exactly what you want and go! Easy peasy.
One last tip: easily spruce up the space with printable art. We thought our (free) Printable Spring Art paired really well with our floral garland and colorful hues from the yummy fruit tart and key lime tart. 😉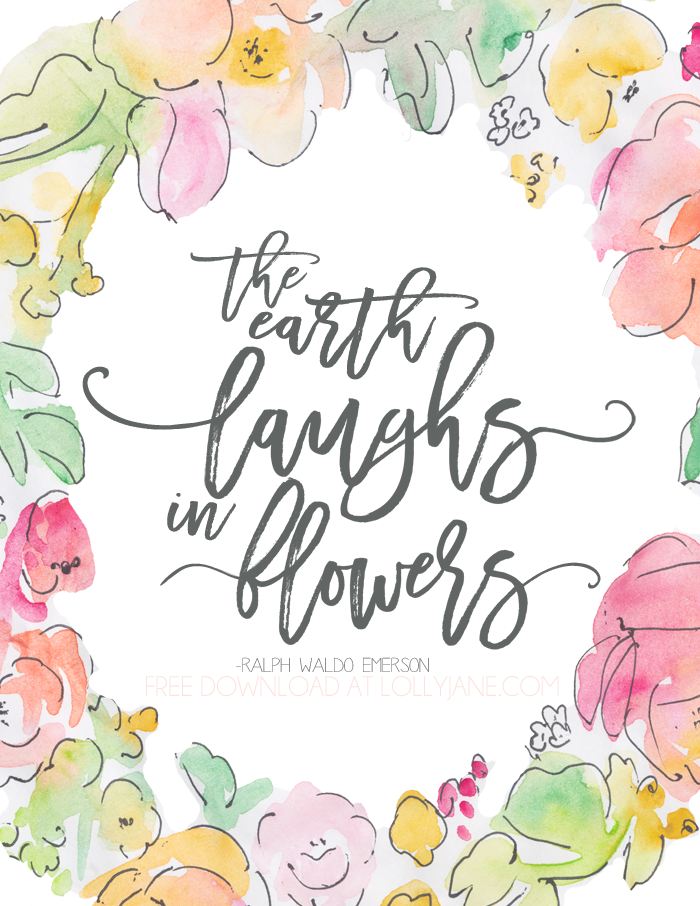 Well there you have it, our quick tips and cheats for how to throw the perfect spring luncheon! Althought this post is sponsored by Saxton Horne Communications and Kneaders Bakery and Cafe, all opinions are, as always, our very own.
Source List:
DIY: