This is a sponsored post written by me on behalf of Liberty Hardware. All opinions are 100% mine.
I am stuck in this kind of amazing "organize all the things phase" that hasn't let up since nesting last winter when I had our baby girl. Every nook and cranny of my house is slowly getting a quick refresh and I've been saying goodbye to messy spaces by Saying Hello to Calleo!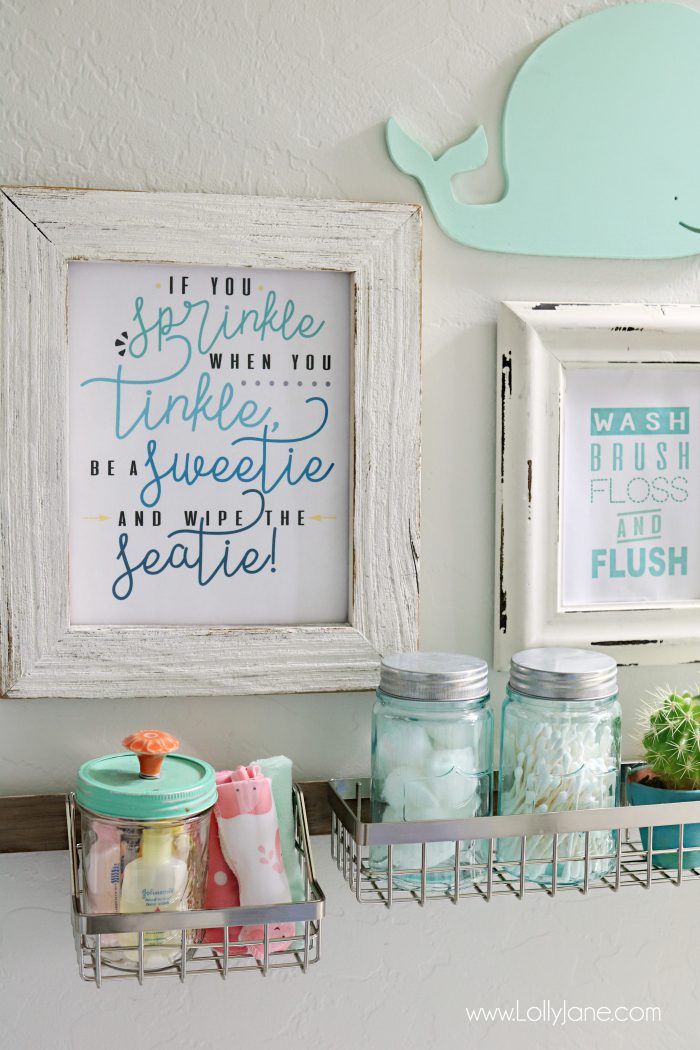 I frequent Target at least once a week because, hello! It's Target. I came across the Calleo Collection when I was in the home improvement section (by the light bulbs) browsing cabinet pulls for my kids bathroom.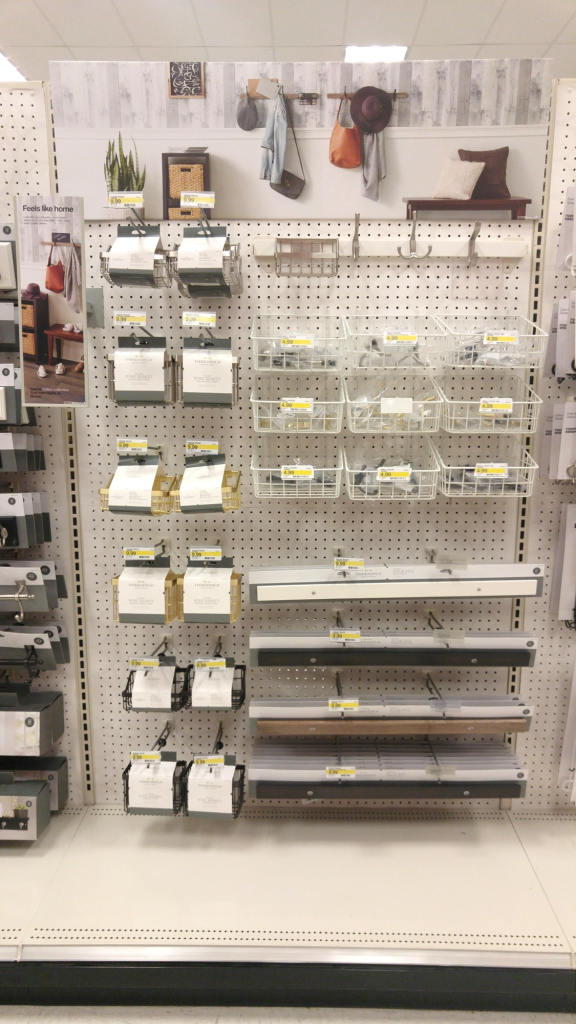 Say Hello to CalleoDo you really want to know what happens when a blogger swaps cabinet pulls? She wants to then fix the builder grade mirrors, take down the bulky storage cabinet, swap the slick towel rod that her kids towels are constantly falling off of for hooks and get some baskets for everyday storage. Um, check check check and check with the Calleo Collection, (an easy to use, customizable rail system perfect for organizing items in the entryway, laundry room, kitchen, closet, or in my case… bathroom!) I was able to easily grab a few coordinating rails (to match the newly recovered mirror) as well as pretty hooks + baskets to replace the bulky cabinet I took down.
Here's a cute video on how it works but basically you just:
Choose your rail finish
Slide on your accessories
Create and organize your space
Smile and pat yourself on the back!
I love that the finish matches my silver bathroom hardware perfectly. You can see in the "before" shot that the towel rod and cabinet didn't match and there was no personality to my poor walls!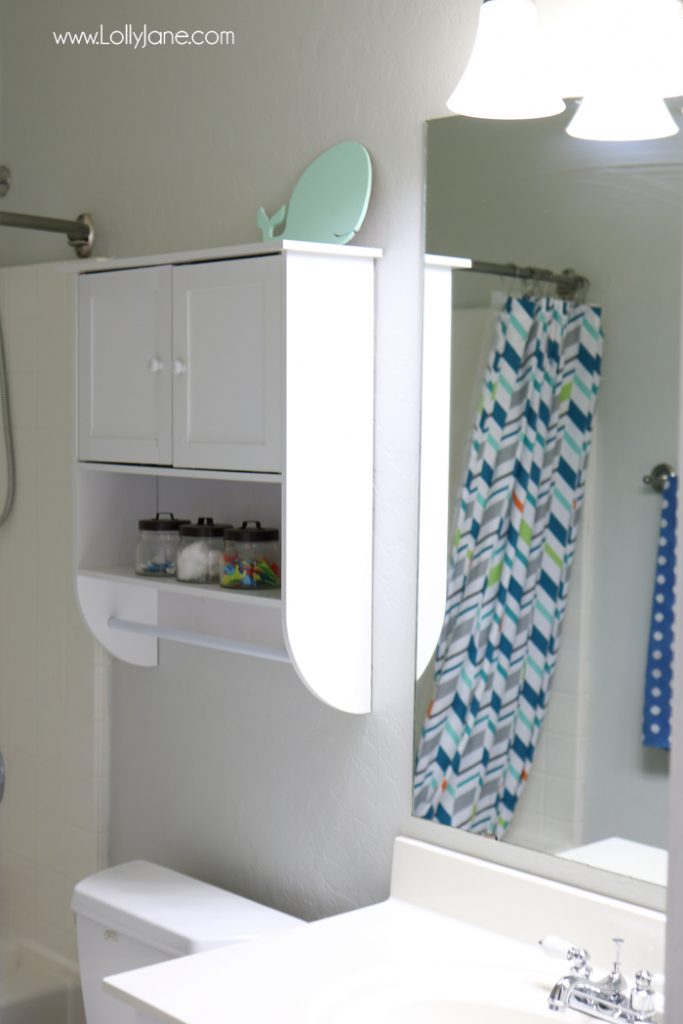 My favorite feature is that after I mounted the rail to the wall, I was able to slide the hooks and/or baskets on and reposition them until I liked what went where. The Calleo baskets are great for storing items like wallets, sunglasses, keys, small bottles or jars, spices and more (their use is seriously endless!) but I organized mine with mason jars filled with bathroom-y things like Q-Tips, cotton balls, baby shampoo, and floss sticks. The hooks are perfect for coats, bath robes, leashes, purses, bags and towels. I stopped by the craft section and grabbed little monograms to hang over the rail.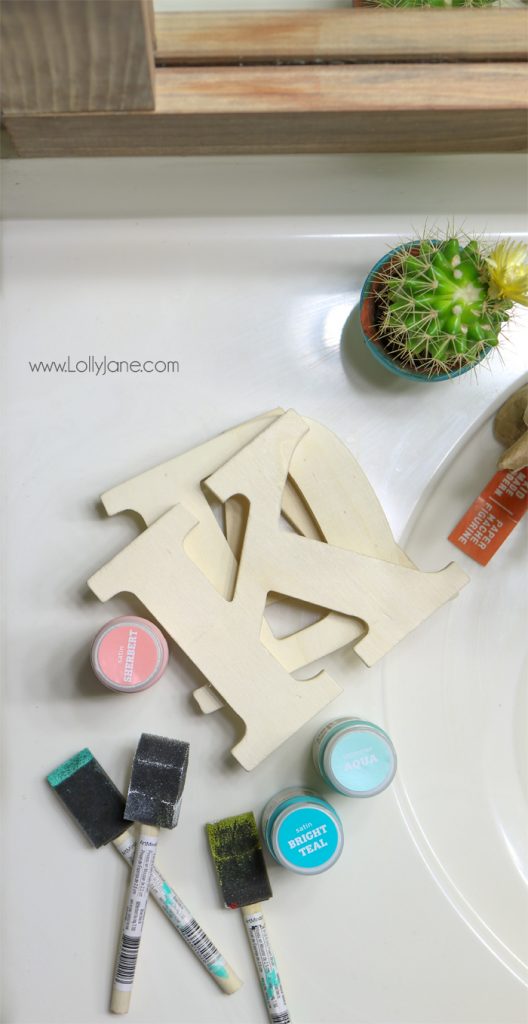 I also picked up some paint to personalize it a bit and viola! Easy towel organization.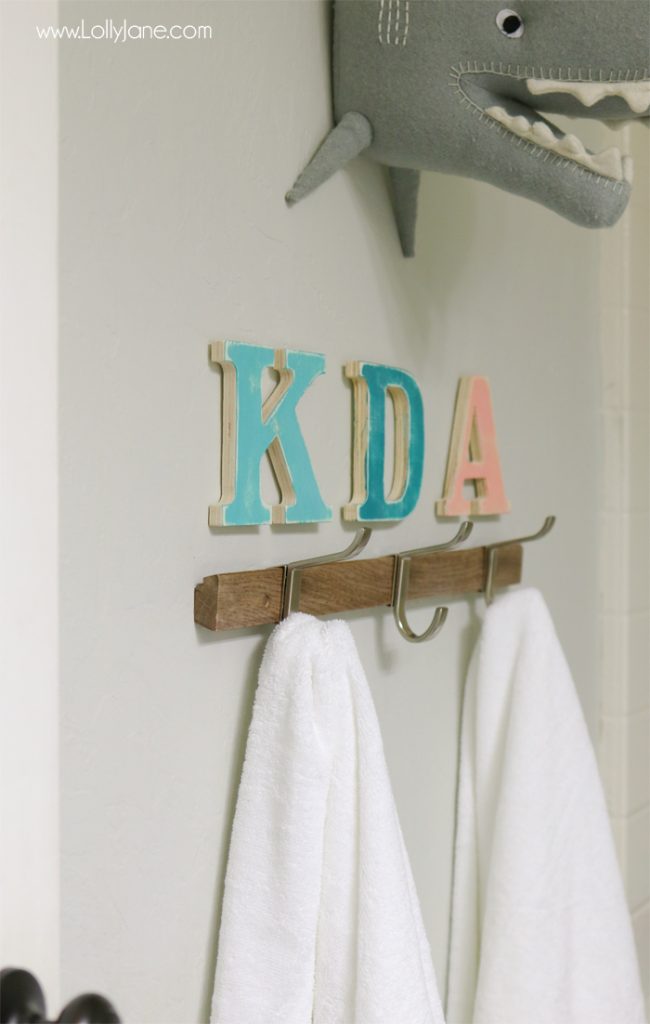 I am nerdy excited that my kids can even stay a bit more organized because they now know which hook their towel goes on to avoid the little fights at bath time.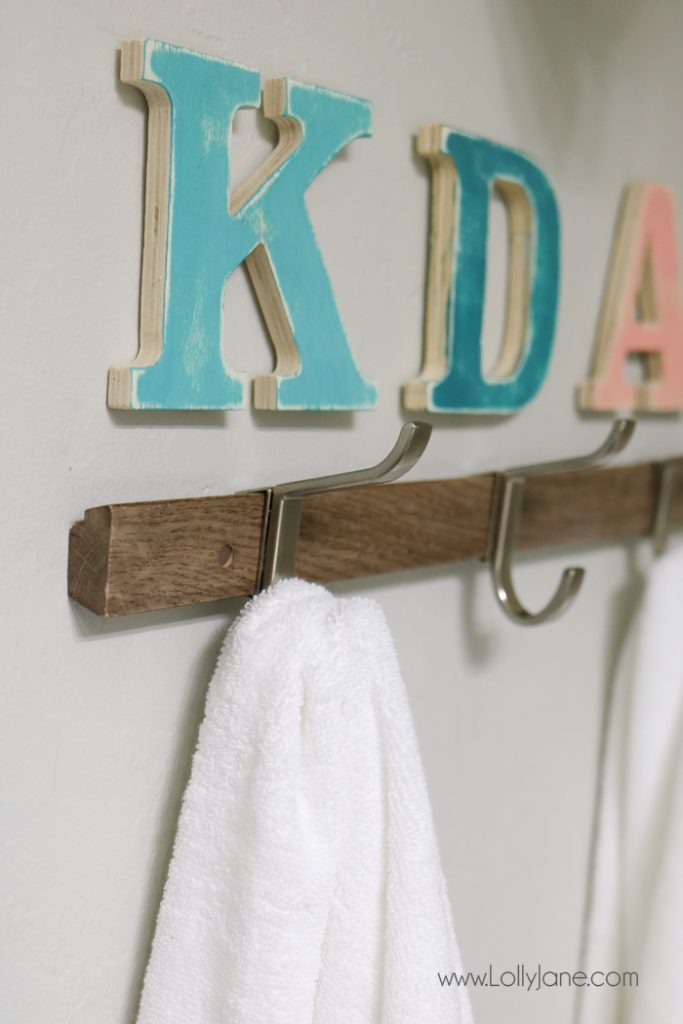 When guests come, I can easily add another decorative hook for them by just sliding it on the rail or I can mount it to the wall or back of my door. I love that I'm not "married" to the current configuration and can customize it based on my kids current needs.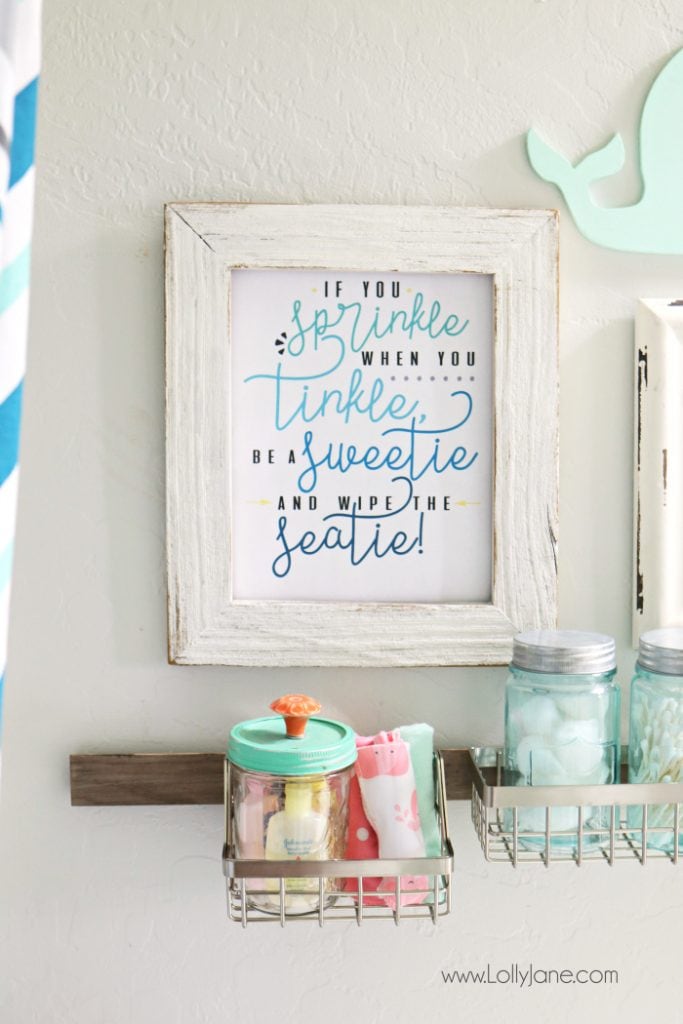 Right now I have our daughters baby shampoo, lotion and infant wash cloths in one basket but she will soon outgrow it and I can replace it with a tissue box + a larger bottle of lotion for all of my kids to easily grab.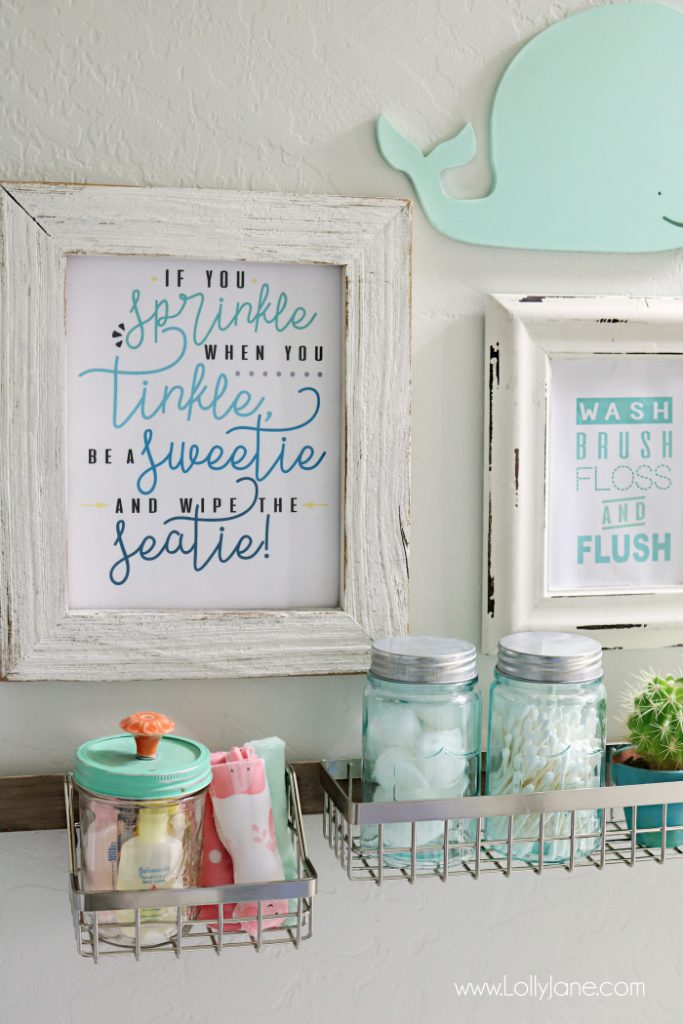 It is nice to have the "ear cleaners" as my 4-year old calls them easily accessible and the faux succulent gives the bathroom a more homey vibe without pricking little hands. 😉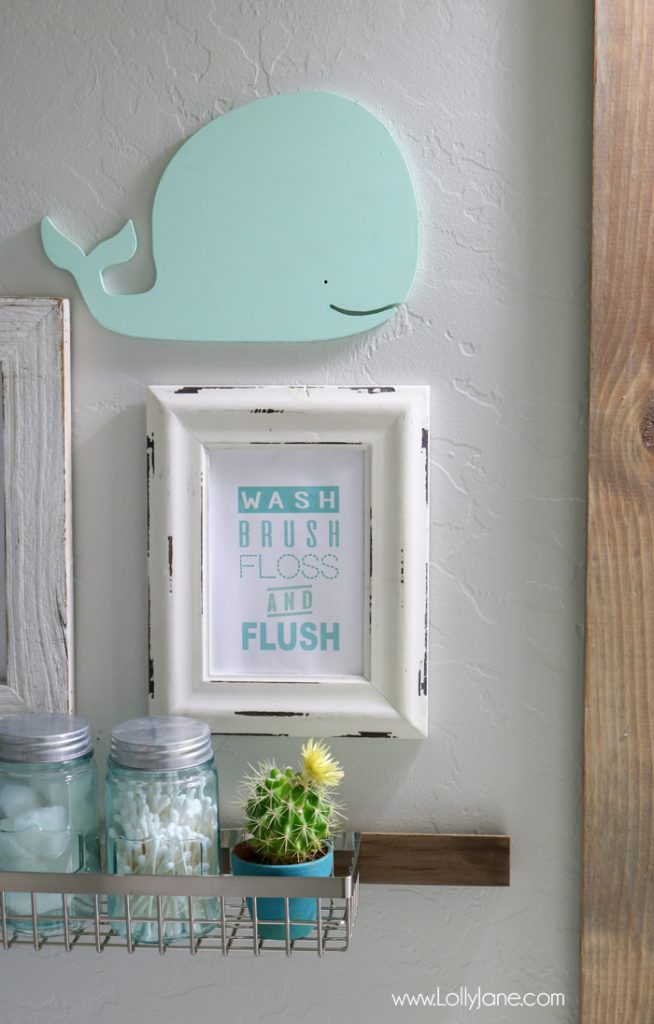 Our mom had this quote "If you sprinkle when you tinkle, be a sweetie and wipe the seatie" displayed on the wall of our childhood home for years so I whipped up a printable to display for my kids to read each time they use the restroom because heaven knows with 2 little boys there are lots of little sprinkles. Haha. And the phrase "Wash Brush Floss and Flush" is good bathroom etiquette for them to memorize and apply each day!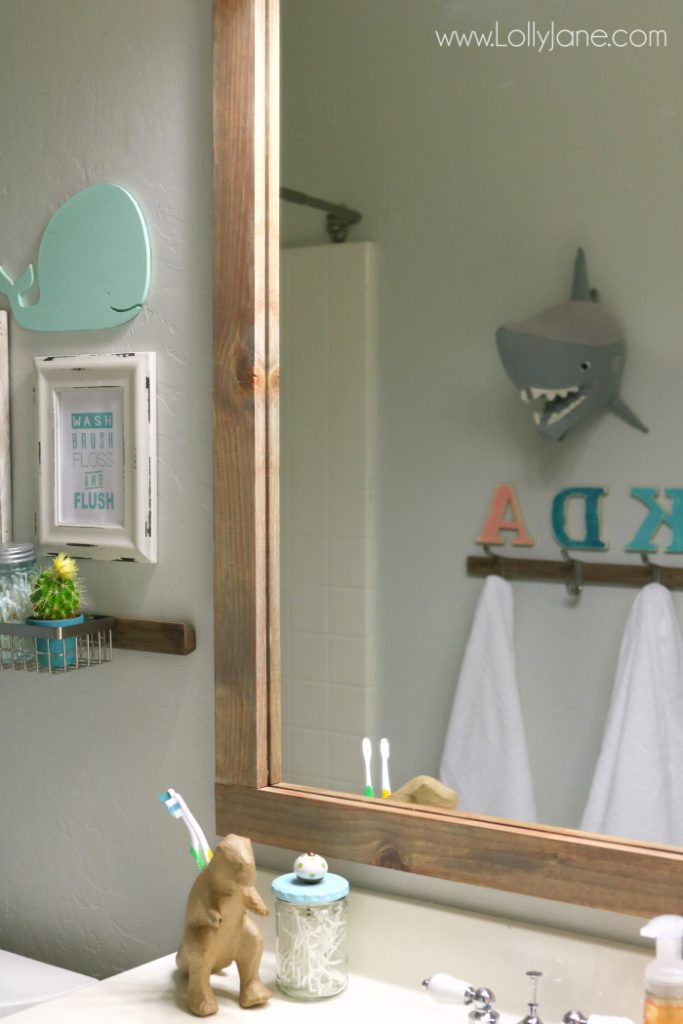 On my way out of the craft section I spied this cute dinosaur that makes the space more playful for my kiddos after I quickly drilled a few holes for their toothbrushes to rest in between uses. That and the mounted shark head had them excited for the little reveal I surprised them with over the weekend!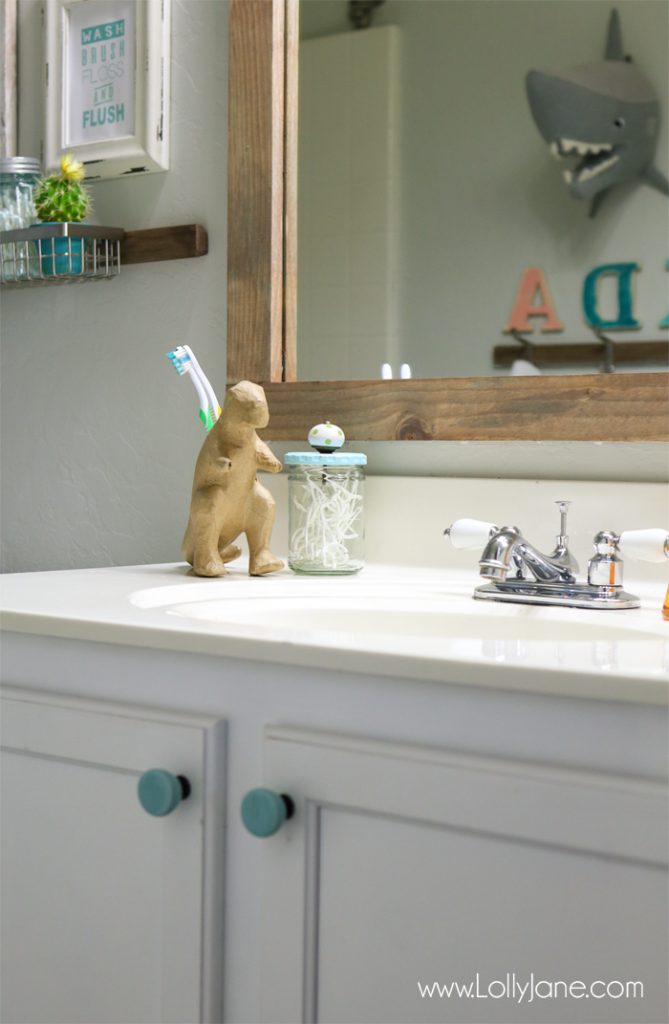 More Calleo Collection products are sold Exclusively at Target (as well as online at Target.com) by Threshold Branded. Check out the trending hashtags #Target, #TargetStyle and #LibertyHardware for more ideas how to spruce up your own spaces with this customizable storage!