Howdy. It's Jes again from My DIY Envy with another fun DIY tutorial for you, this easy diy wood shim star banner tutorial! I am not a huge holiday decorator. I have a couple of things for Thanksgiving and Christmas but they don't stay out long. It's not that I don't enjoy seeing festive holiday things, I actually just don't like storing them. This painted wood shim banner is perfect for the 4th of July, easy to make, takes up little space, and isn't too noticeable if I happen to leave it up year round.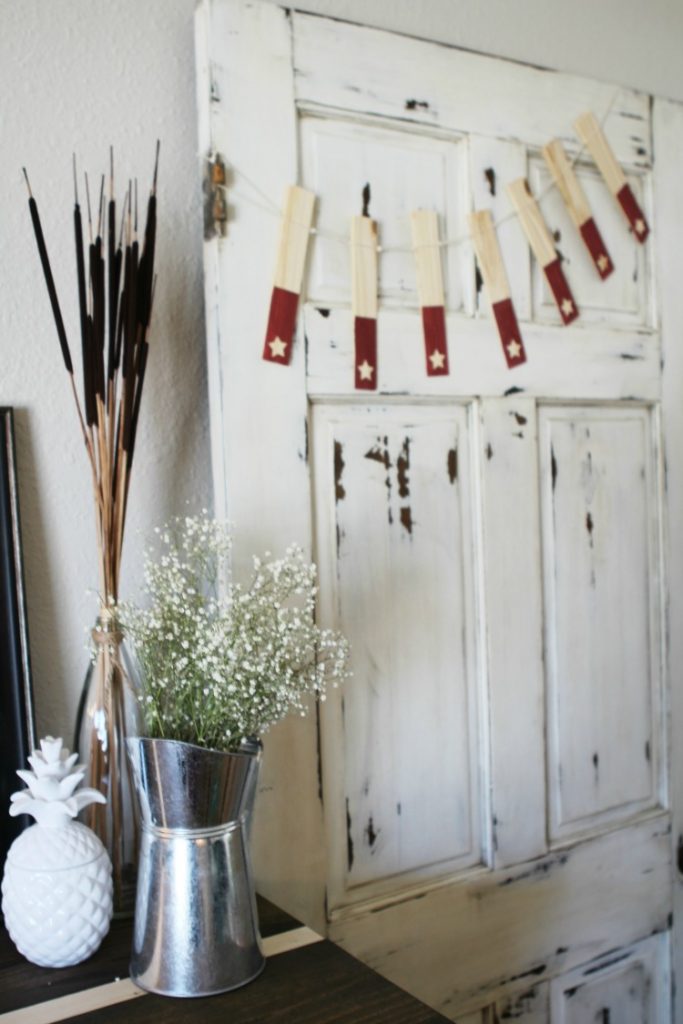 I picked up a couple packages of wood shims the last time I was at the Home Depot checkout. It was right there with the chocolate impulse buy so I had to! The hubs gave me an odd look and just shook his head. I knew I would find something crafty to make with them. Making a wood shim star banner is a cheap project that looks fabulous!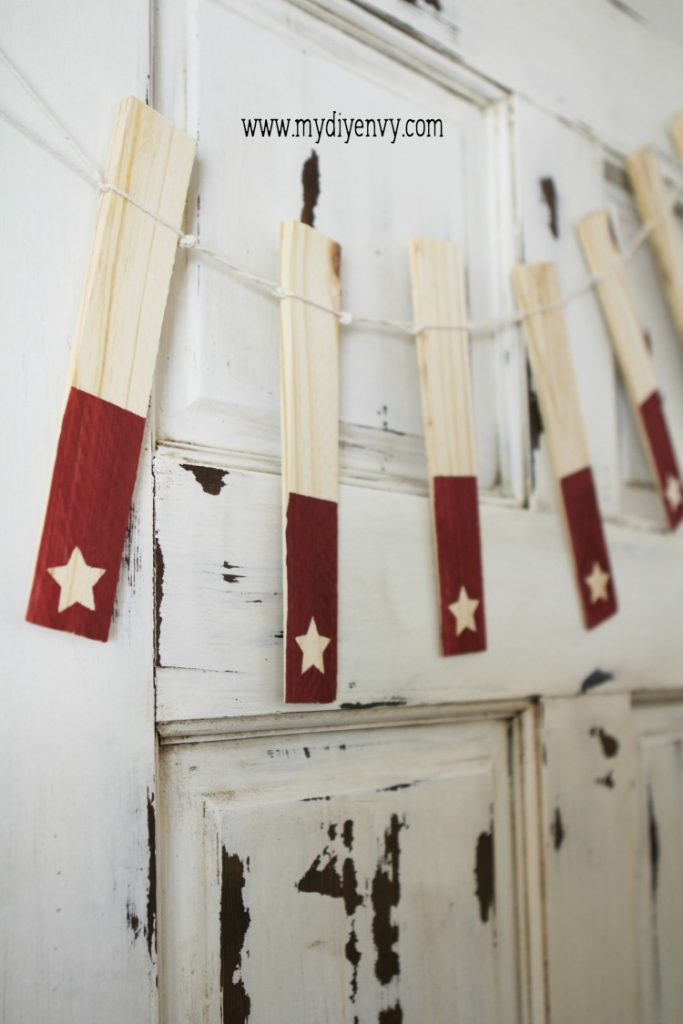 I just love how rustic they look with my painted door. I have yet to find a purpose for said painted door so for now it's my holiday mantel of sorts.
What you will need…
1 package of wood shims
1 bottle of red craft paint (you can add white and blue if you want too!)
1 sponge brush
vinyl star cutout for each wood shim on your banner
2.5 yards of twine or string of choice
How to make a wood shim banner…
First, I cut out 7 1 inch stars on my Silhouette. I placed a star on the skinny end of each wood shim. I then tapped off the top part of the wood shim I did not want painted. I just placed a long piece of tape across all of the wood shims at the same time because I chose not to paint the sides.
I then painted each piece being careful to dab around the stars first in order to prevent paint leaking under the vinyl.

It took me a while to figure out how to string each wood shim without them spinning around to the backside. It's all in the placement of your knots. First fold your string or twine in half and make a knot about 2 inches from the fold. I then slipped in a wood shim and made a square not (or double knot). Because a wood shim is tapered it won't fall out. 2 1/2 yards should be enough to add 7 wood shims to your Fourth of July wood shim banner. At the end I made a knot at 2 inches (just like the beginning) and cut off access twine.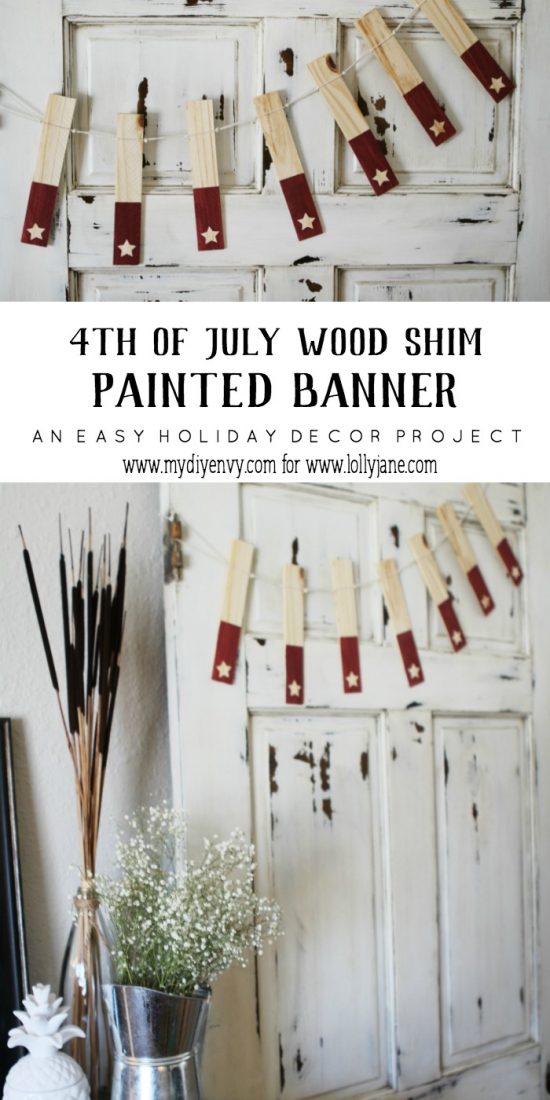 Would you make an all red wood shim banner or an all blue banner? Or would you make it red, white, and blue? I find that my style has an industrial farmhouse vibe. Be sure to check out my Industrial Farmhouse Office Mood Board,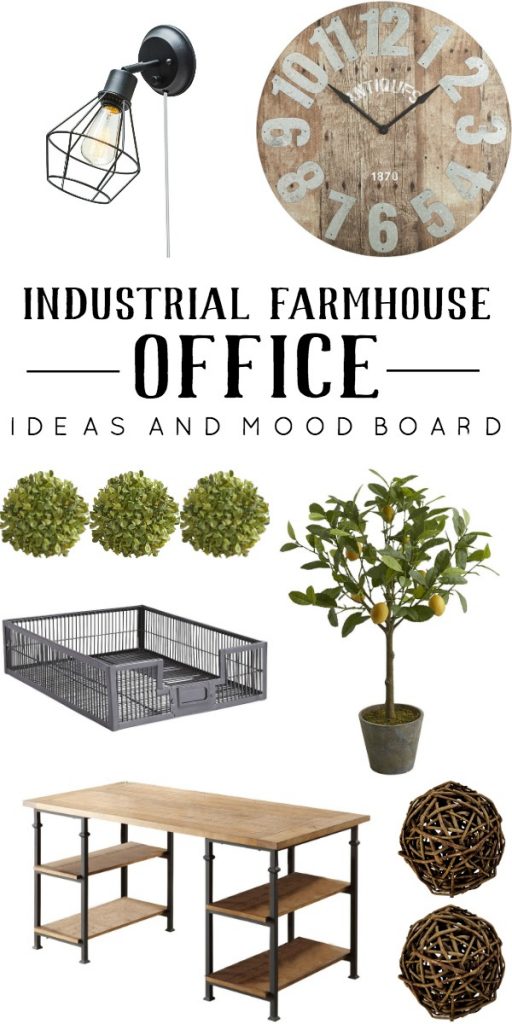 and this awesome Metal Filing Cabinet Makeover.
Plus my adventures in home decor on Instagram!
Love it, Jes, such a cute banner! Visit more Stars and Stripes ideas like our 4th of July Mantel,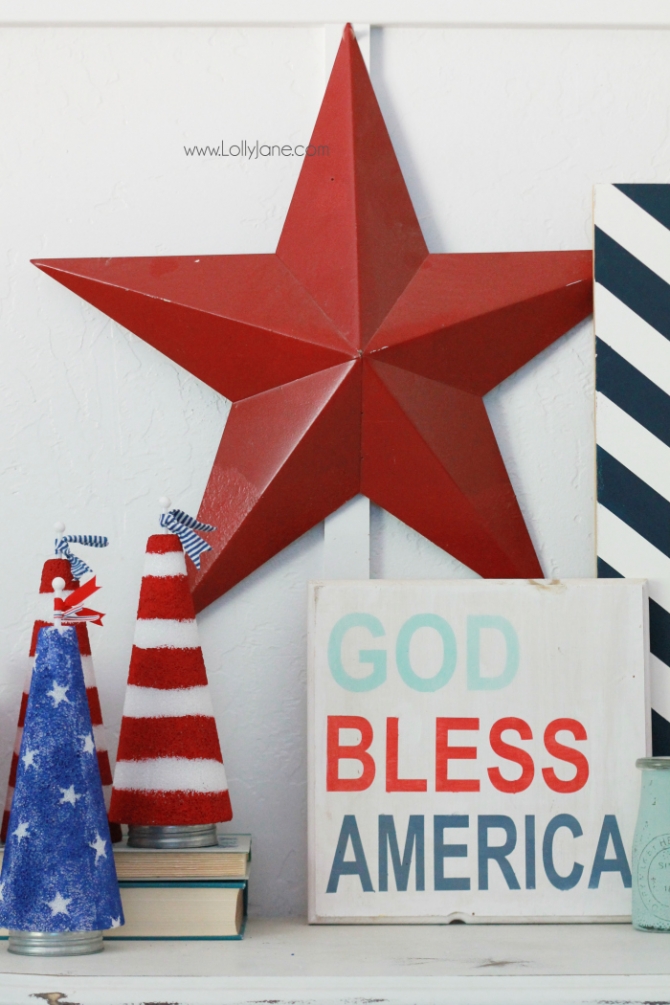 our Patriotic Mason Jar Free Printables,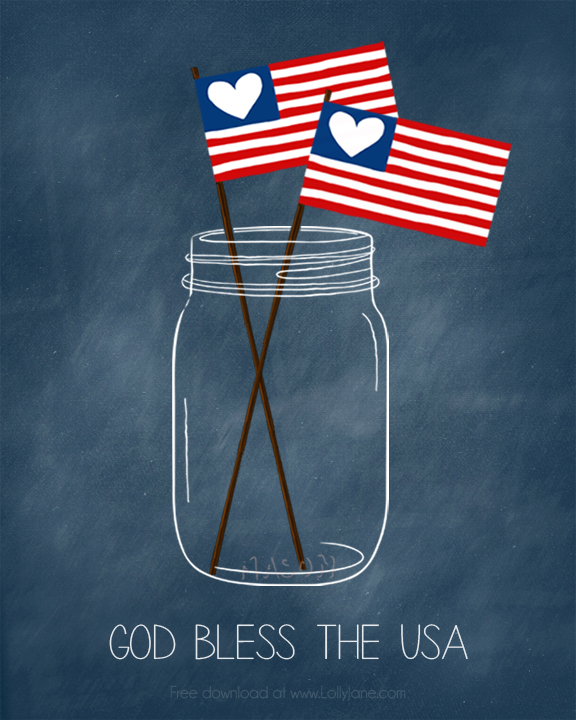 plus 23 Stars and Stripes crafts!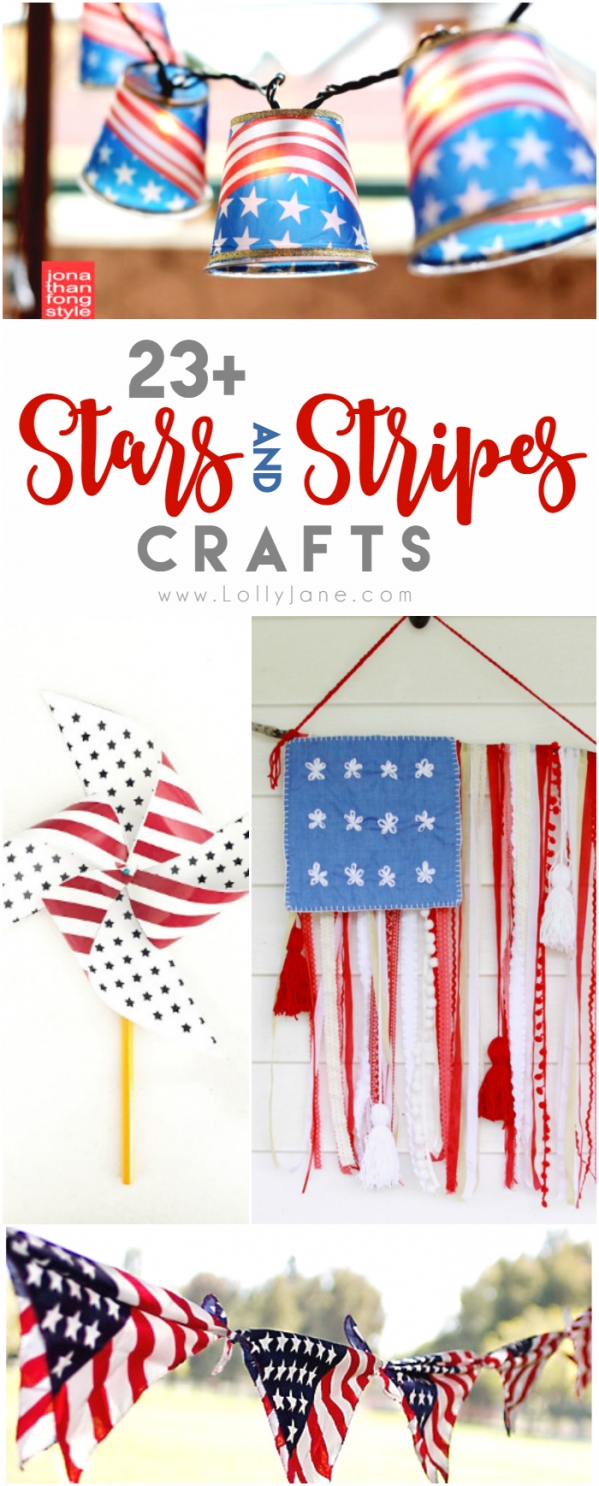 FREE EMAIL COURSE
5 Low Cost Tricks to Make Your House Look Like $1 Million
It's Lolly Jane's 5 FAVORITE Tricks to spruce up your space affordably.

Don't miss these!