We're back with our amazing Blog Hop group, this month's theme is handmade ornaments!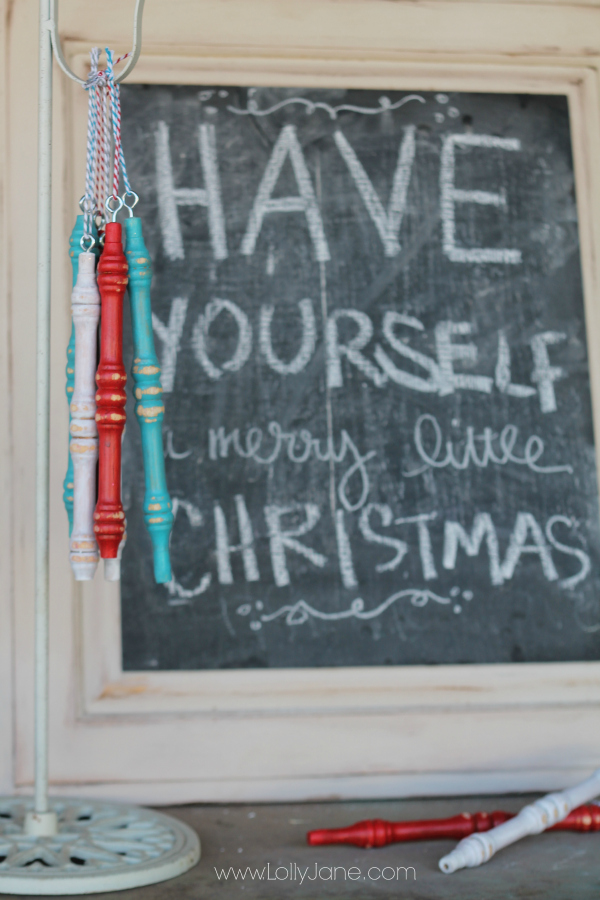 We love the 10th of the month where we can share some of our favorite friend's talent! With Christmas coming (HOORAY!!!), and trees sure to go up in just a couple of weeks, we were excited this month for the theme to be Handmade Ornaments. There are so many fun & creative ornaments to choose from– felt, glitter, vintage goodness, bright & cheery, traditional, child-oriented, and more! You're sure to find one that fits your tree theme–or a new theme you want to start! We'd love for you to pin the collage below, check out my SPINDLE ORNAMENTS and then go see all of the other fabulous projects created by some of my blogger besties.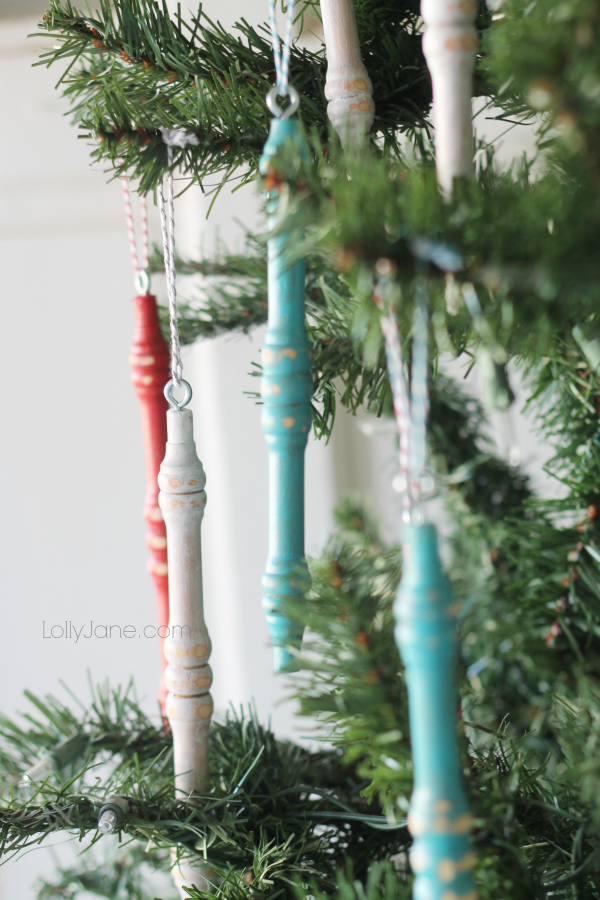 Supplies:
Old chairs/handful of spindles
Acrylic Paint
Foam Brush
Sandpaper
Eye Hooks
Drill + Small Bit
Bakers Twine
Directions:
Cut your junk chair top in half so you can remove the spindles.
Paint in various acrylic paint colors.
Pre-drill in one end.
Screw in eye hook.
Sand to desired want *optional
String bakers twine through eye hook & hang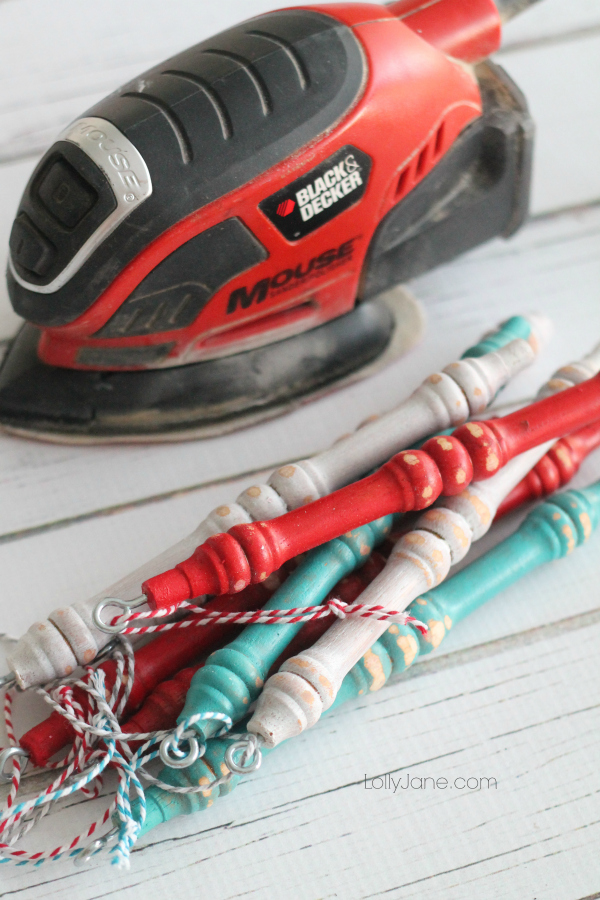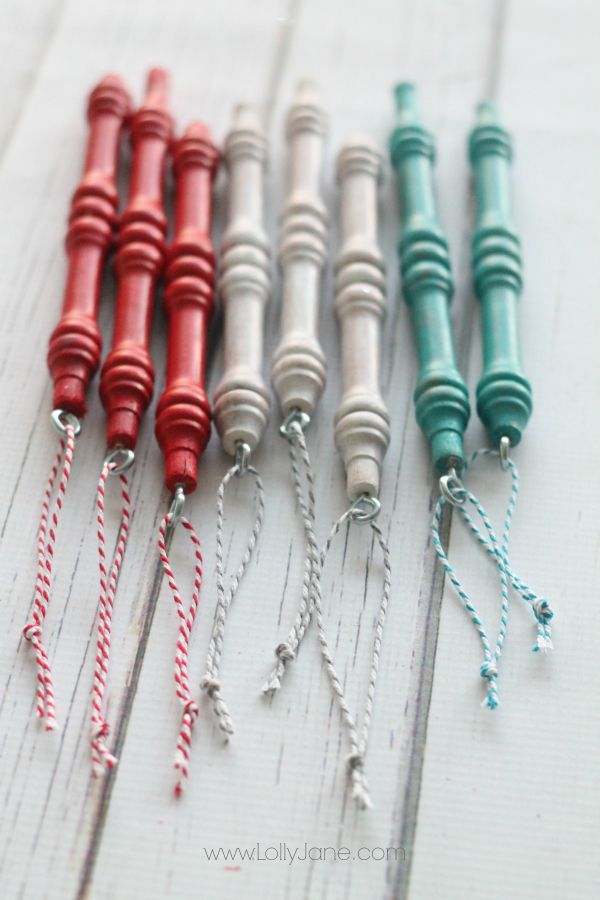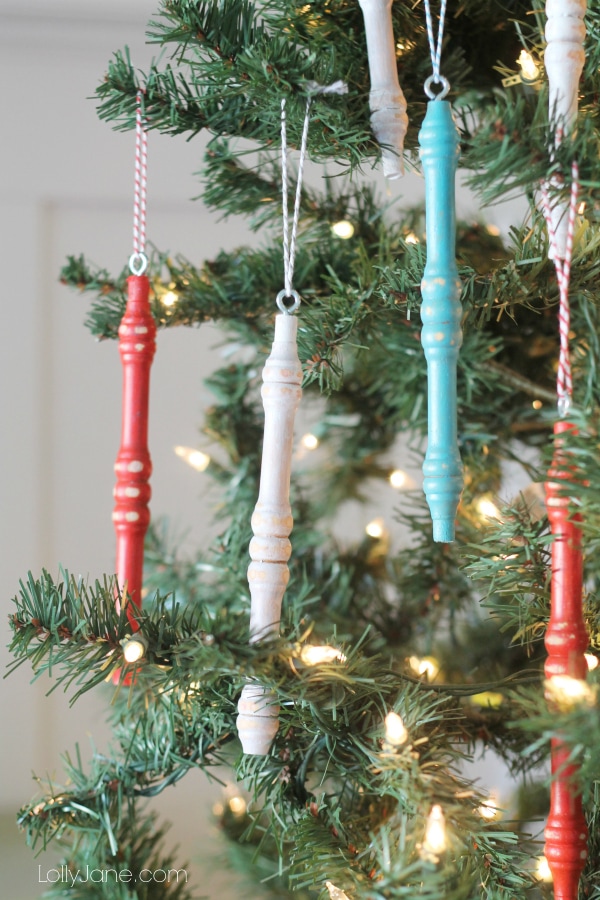 FREE EMAIL COURSE
5 Low Cost Tricks to Make Your House Look Like $1 Million
It's Lolly Jane's 5 FAVORITE Tricks to spruce up your space affordably.

Don't miss these!