Dive into a healthy reset with more greens in your daily routine, easier than ever with plant based Daily Harvest meal deliveries. Ready to eat when you are!
Who else struggles to fit fruits and veggies into your daily diet? *hand raised* With springs arrival, we are diving into a healthy reset and kickstarting our wellness routine with enjoying more greens and foods that don't leave us feeling heavy. When we discovered chef-crafted food built on sustainably sourced fruits + veggies delivered straight to us, we knew there was an easier way to meet our health goals… and in a delicious way!
Enter Daily Harvest. They deliver real plant-based food built on fruits and vegetables and are on a mission to help you (and me!) get more fruits and veggies into our diets. The options include no-cook recipes, (like smoothies, soups and forager bowls, and more. Simply pop them in the freezer until you're ready to enjoy. You can get up to $40 off of your first box with code LOLLYJANE.
I have a smoothie almost every morning and almost every morning is hectic with getting 3 kids out the door for school. I have to round up the bananas, the spinach, the berries, the almond milk and anything else my kids want to toss in the blender before I turn it on. Phew. Daily Harvest smoothies are much easier and all of the ingredients are already in one tidy spot and ready to blend. I tried the Chocolate + Blueberry, Mango + Papaya and Spiced Pear + Cranberry. I peeled back the lid of the Chocolate + Blueberry (our family's favorite!) to reveal fresh (frozen) fruit simply and could see exactly what I was about to eat. The ingredients included blueberry, almond, banana, spinach, and cacao.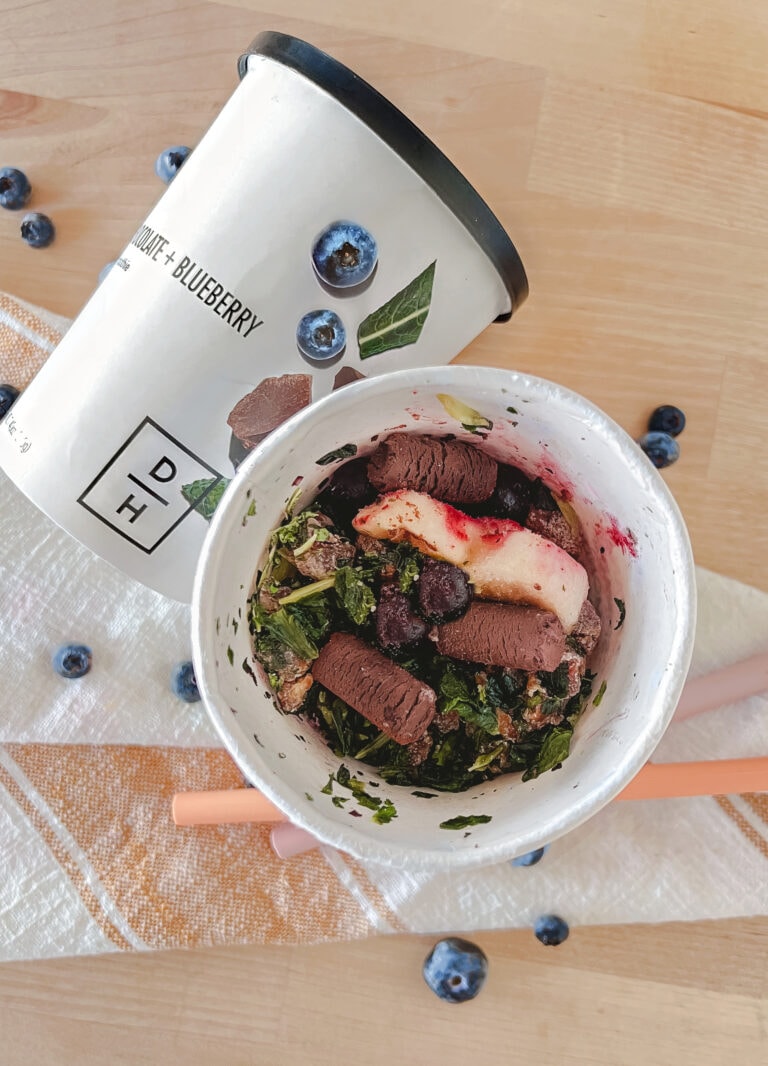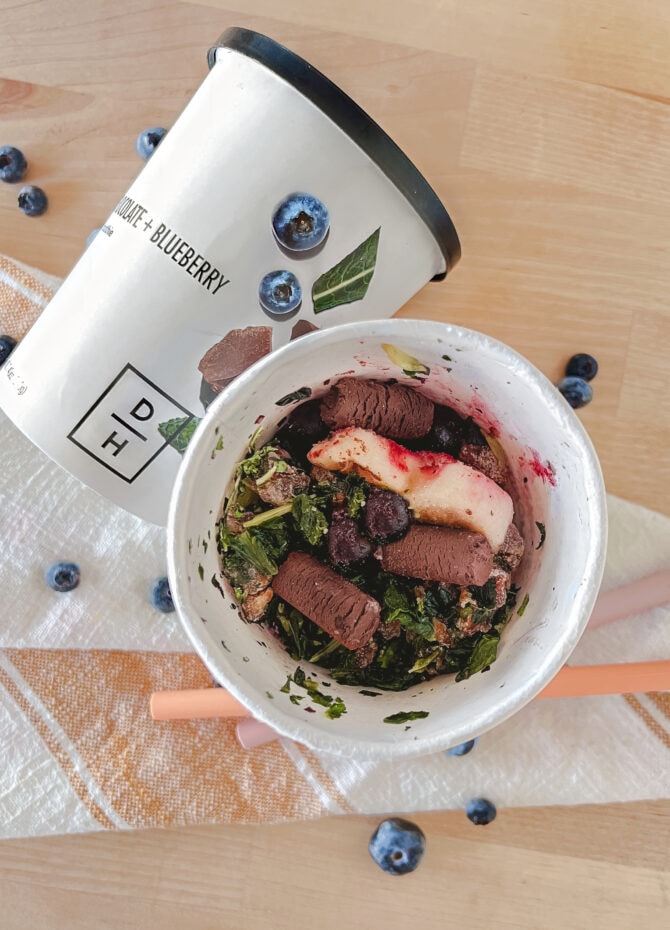 No fillers, additives and hard to read ingredients: simply just fruit and/or veggies. Everything is proudly listed on the side of the packaging, and uses 95% organic ingredients. Gluten-free, dairy-free and plant-based. Add your favorite milk (I prefer unsweetened almond) or water into the cup then pour into the blender: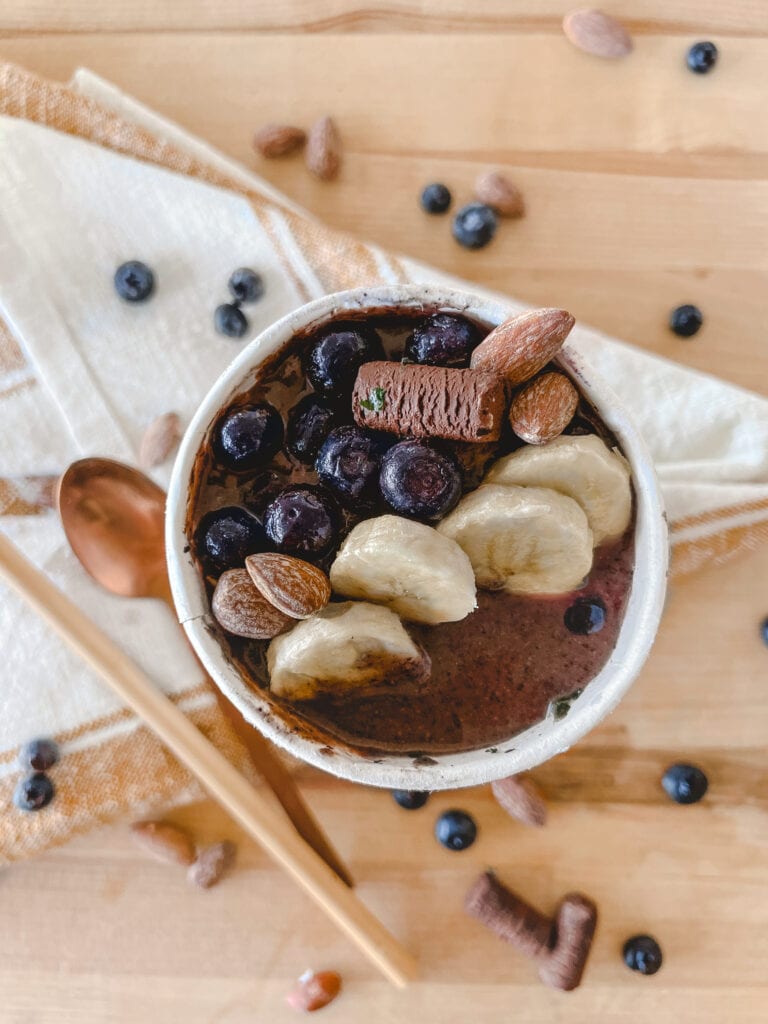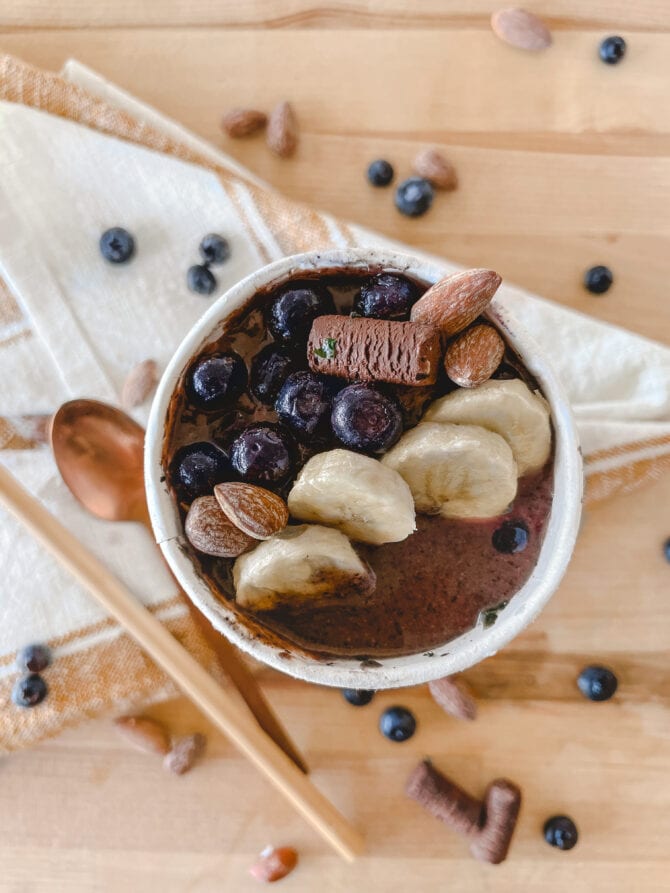 Once mixed, pour back into its recyclable cup… pop in a straw and enjoy! No prep, no mess. Mom and kid approved. 😉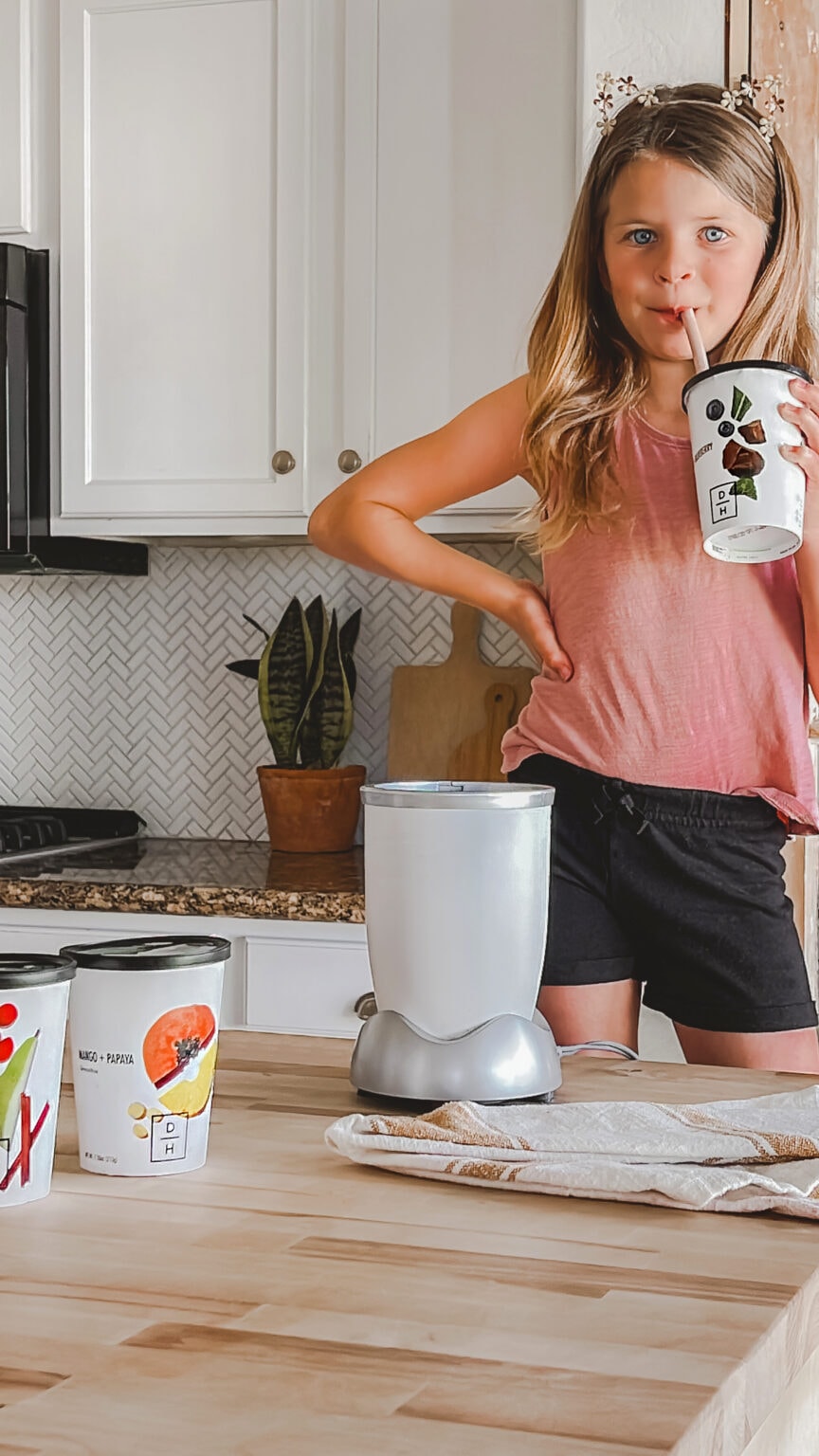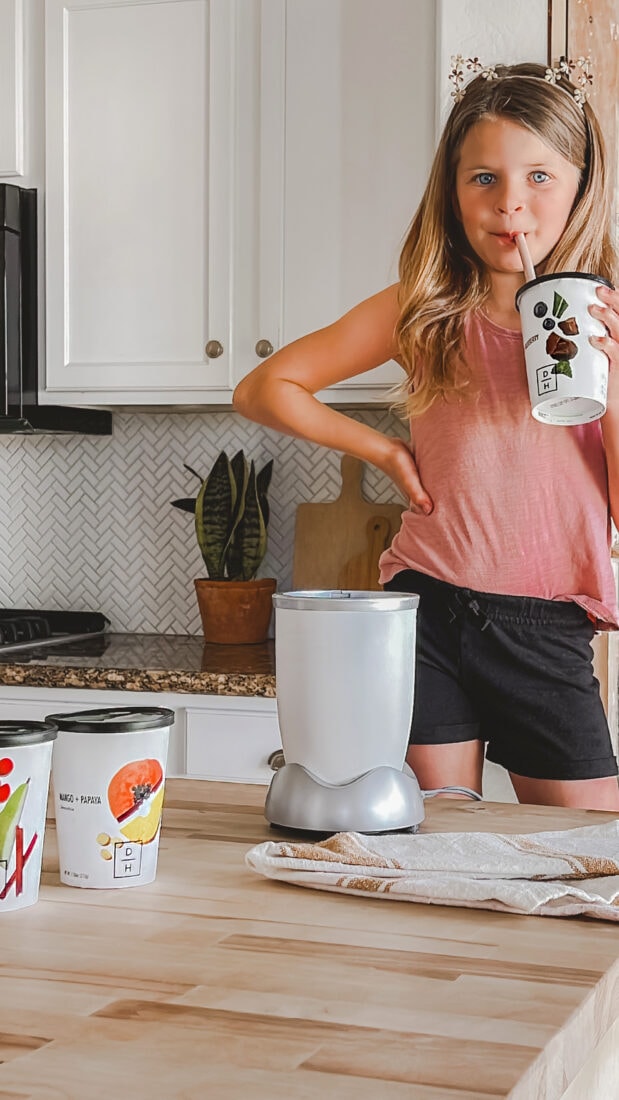 When I want more than a quick smoothie, I add a teaspoon of xanthan gum and a scoop of protein to thicken my smoothie up then pour into a bowl, açaí style. I top with fruits that compliment the flavor (like mango + papaya) or pull a few frozen fruits out from the frozen Daily Harvest cup then eat nice and cold instead. Mmm!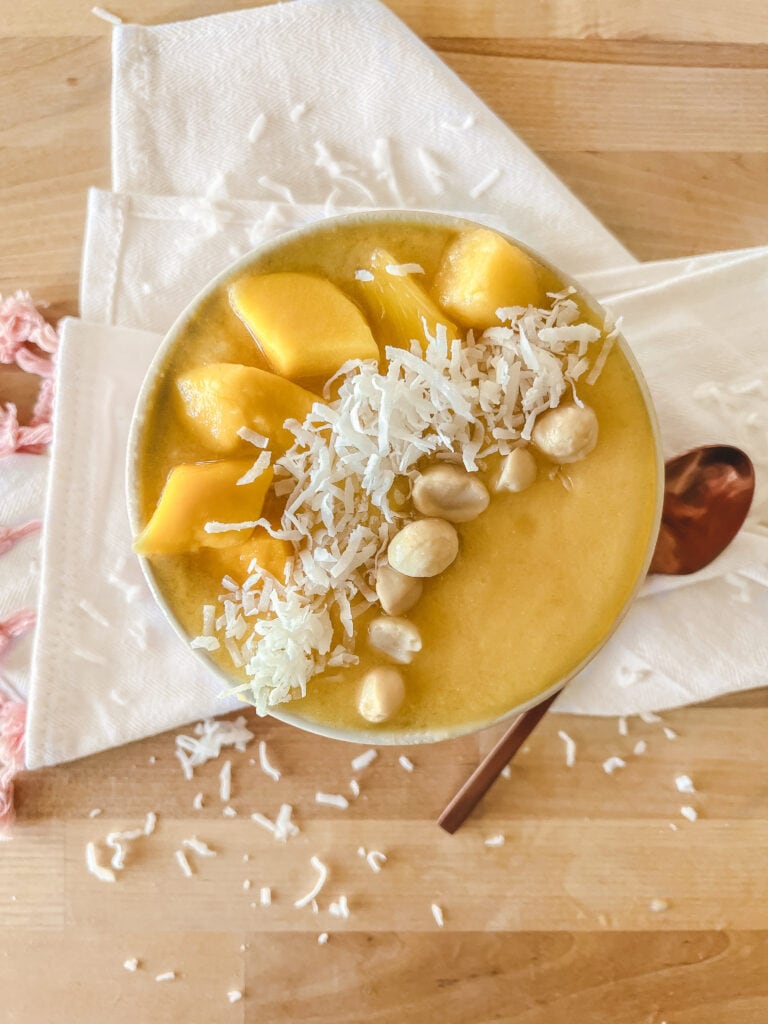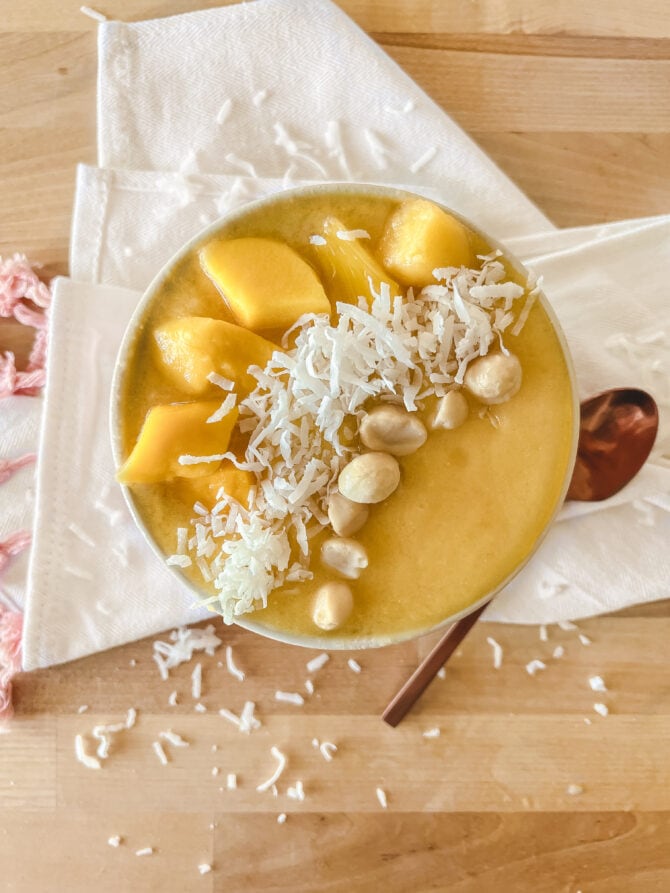 Aside from smoothies, we tried the ForagerBowls and Flatbreads. Both were SO good and packed with the tastiest combinations of fruits or veggies. From rolled oats to cracked, chia seeds to flax, sweet to savory, these bowls are packed with nutrition and taste!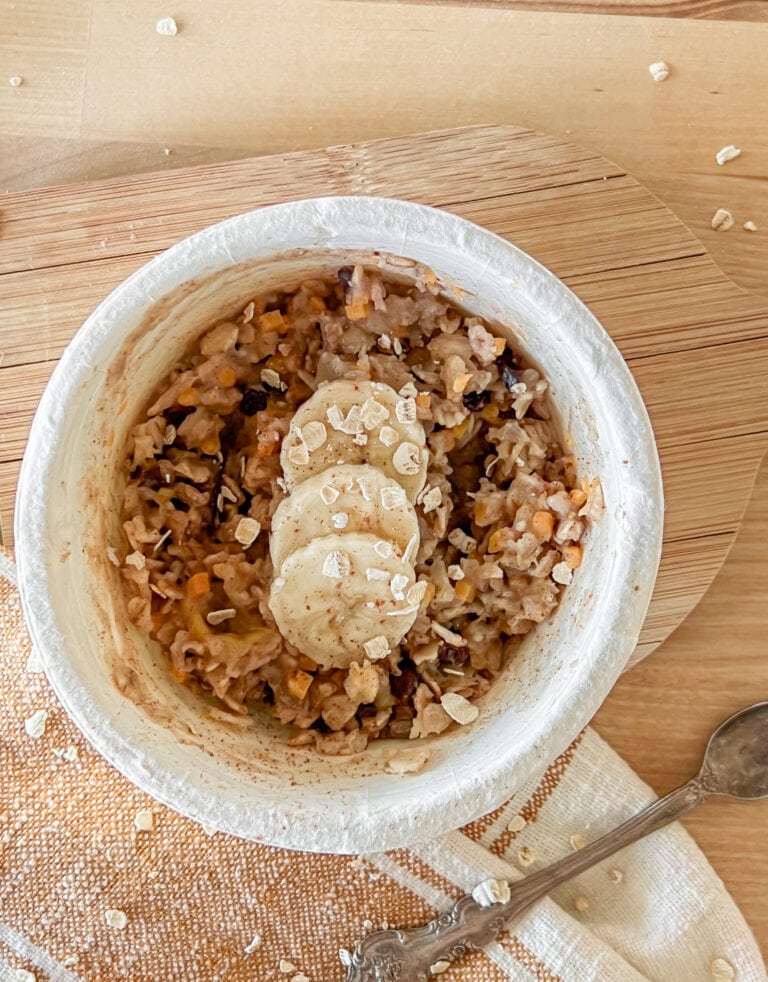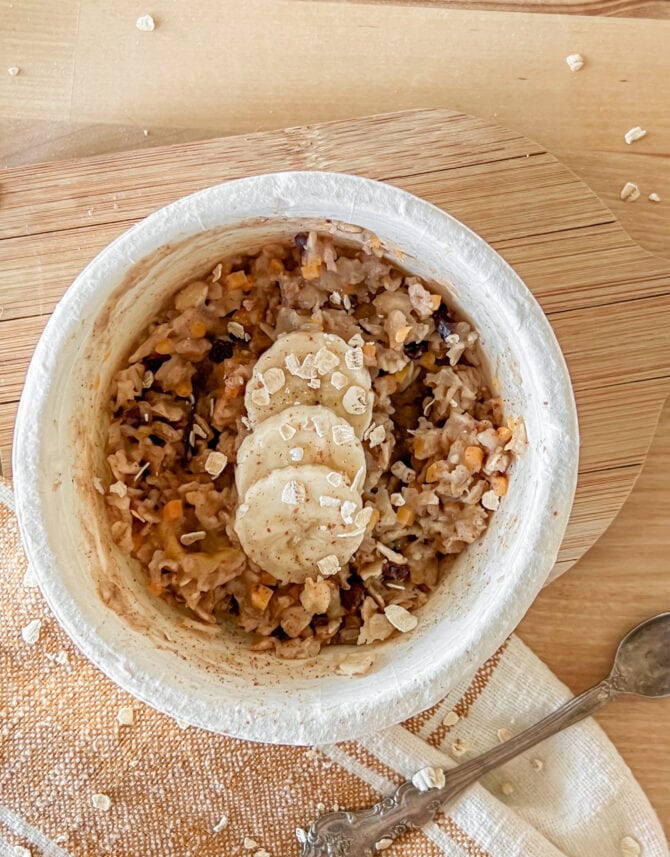 Flatbreads aka healthy pizza without skipping on flavor AND packed with real, whole ingredients from crust to sauce to toppings. Drizzle with a homemade ranch to compliment the many veggie flavors or enjoy as is!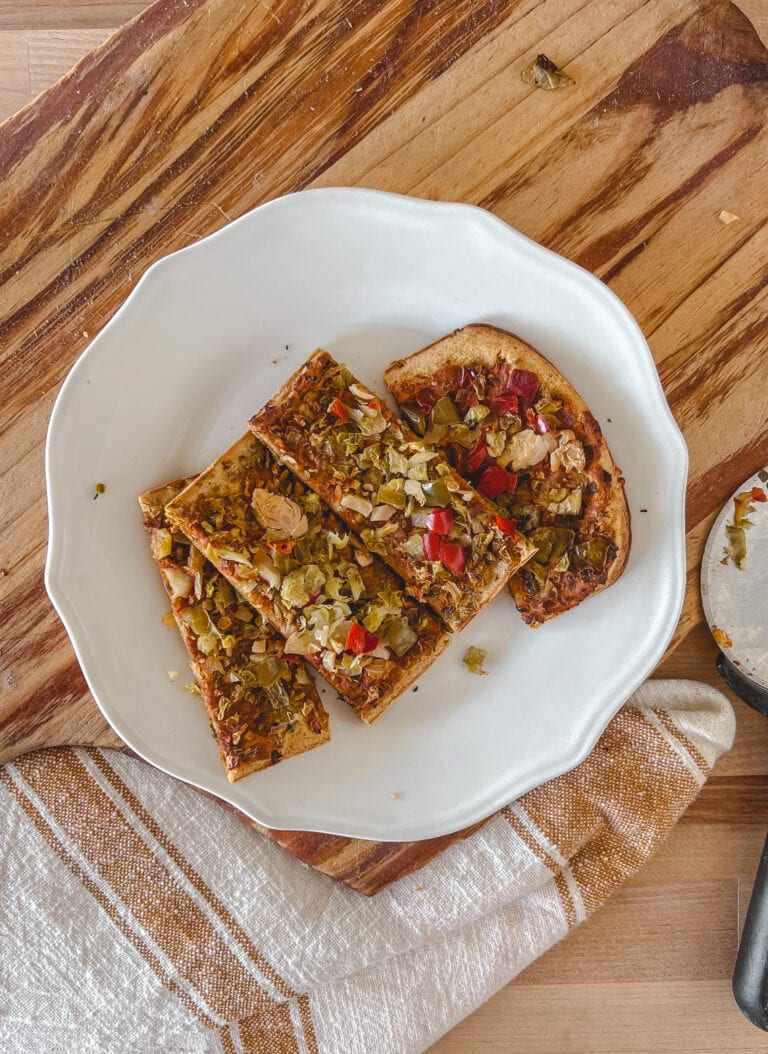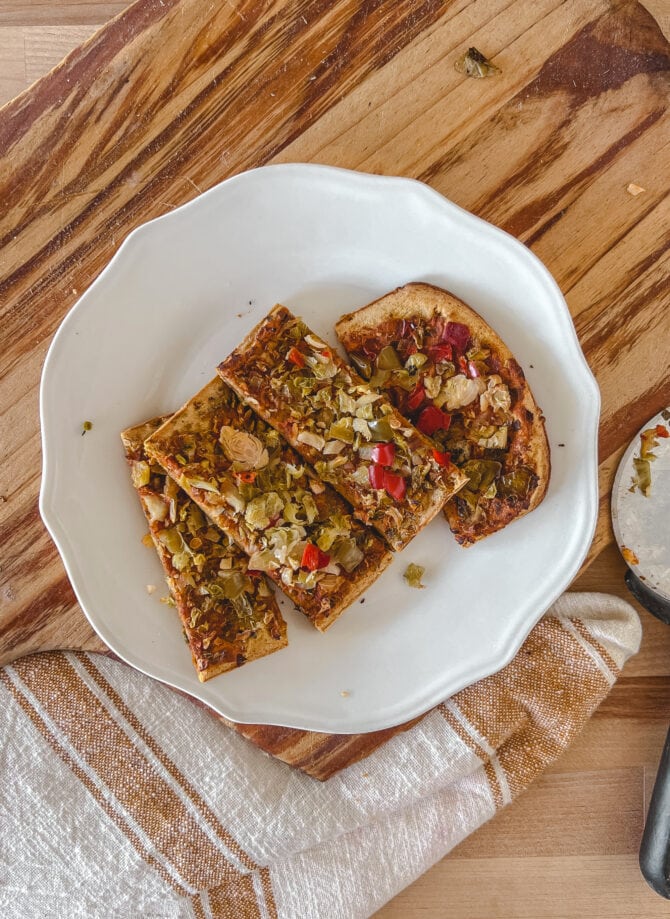 If you're struggling like us to work more fruits and veggies in your daily diet (without skipping on flavor and enjoying in really creative ways) then Daily Harvest is for you! Try your first box and get up to $40 off with our code LOLLYJANE. You have options for weekly or monthly deliveries and can add items, change box sizes and even skip weeks. There are over 100 options for any time of day!