I love junk! And my neighbor's know it.  One of those cool neighbors had a big donation pile sitting in front of her house and offered me first dibs.  That's where I found this beautiful wood coffee table top.  Just the top.  I didn't hesitate, that sucker was heavy so I had my hubby come put it in my van within minutes. Score!  Would you have seen the potential??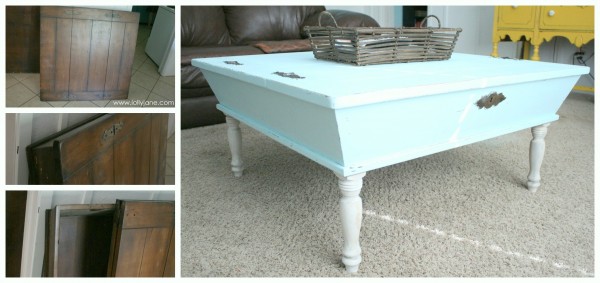 I love it!  To make it functional, it simply needed coffee table legs.  I had a $50 Visa gift card burning a hole in my pocket and these fun legs were $40 from Lowe's, whoot!  The process was a little trickier than I thought at first but only because the longer table legs don't come with a built in screw that the shorter table legs have.  I got 4 top plates for .50/each which I was excited about, they're normally $2.99/each.  The dowels are 2/$1.18 so you're looking at less than $5 for hardware.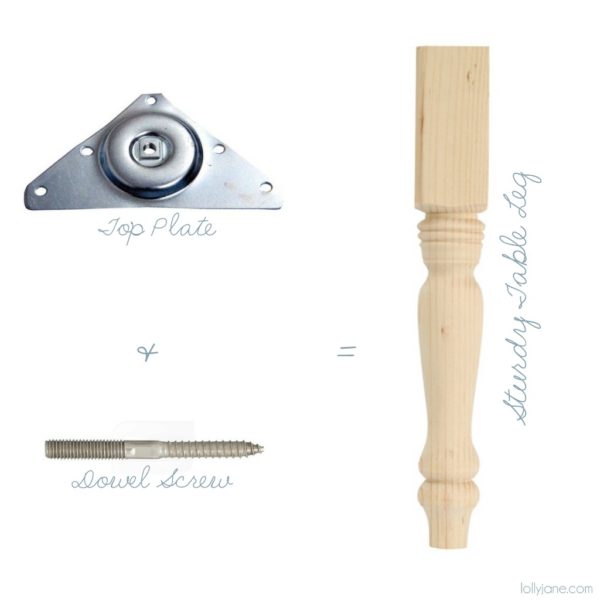 I made the mistake of buying 2 sided dowel screws the first time and had to make a second trip to Lowe's.  If you buy a top plate, the standard size is 3/4″ so make sure your dowel screws are the same size.  The first time I had bought 1/2″ dowel screws so it wouldn't have worked had I bought the one-sided screws in the first place.  Oops!  If you do it the right way, you simply pre-drill into the table leg, screw in the dowel screw (a drill works brilliantly for this, it'll make it nice and tight and save your fingers from getting tired) and you're ready to screw in into the top plate.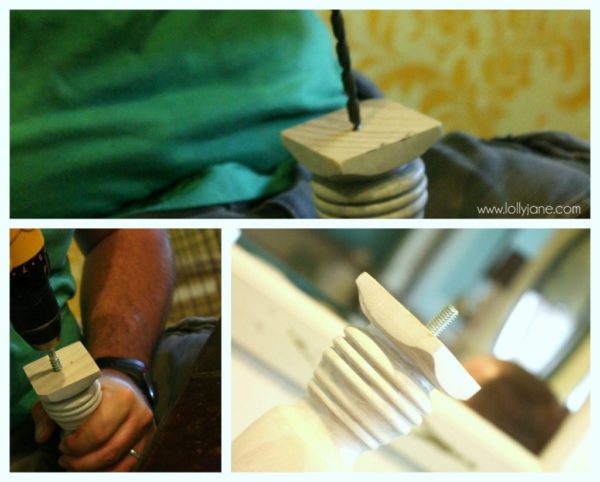 I painted my table legs white, the beat them up with a screwdriver.  I poked small holes in them and gouged them randomly so they would look more aged.  Then I stained them with Dark Walnut Minwax to age them slightly.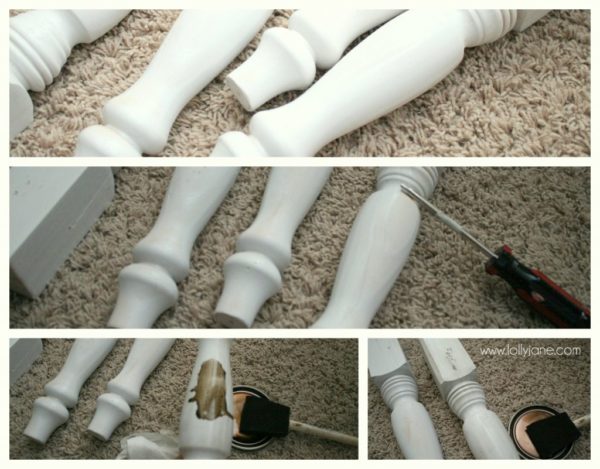 After screwing them into coffee table top, you have a functioning coffee table!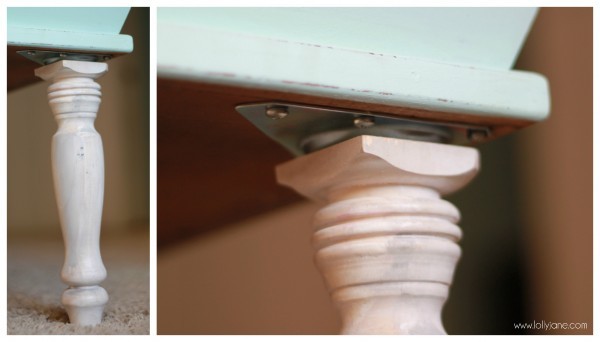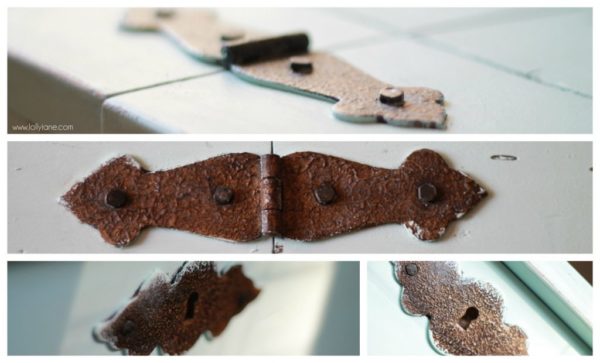 I love the hardware, isn't it fun? And for less than $50, I have the perfect centerpiece for my living room.  And great storage to boot!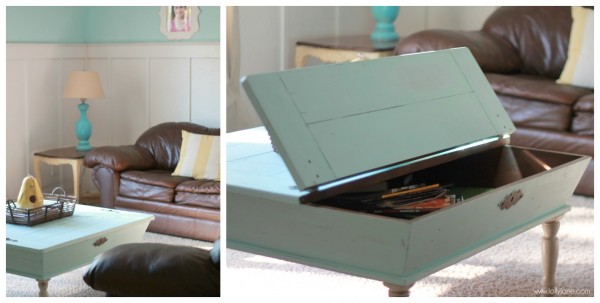 Don't be afraid to tackle other people's junk!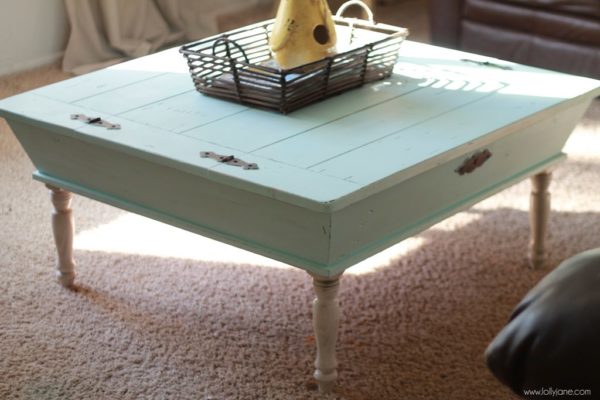 Click here to see more of Kelli's home.  And more furniture re-do's here, we LOVE painting!  Subscribe via RSS and email so you don't miss a thing! (: