Our cute cousin got hitched this weekend and we love giving handmade gifts instead of something they'll return from the registry. Are we right or what?! This cousin has an apple theme in her house and loves yellow. We thought it'd be cute to combo the two and give her a functional yet adorable gift: a cupboard door chalkboard with a twist!
First things first, paint the inside of the cupboard door with chalkboard paint. We picked ours up at Home Depot. 3 coats and a day to cure and you're good to go! We painted the outsidea
cheery yellow to match the bride-to-be's main house color.
We added a fun green apple with our vinyl cutter to make it fun!
And thought this quote would be fitting for a wedding: Love doesn't grow on trees like apples, it's something you have to make.
Next step is creating the bulletin board portion.
We screwed a 1/2″ screw on either side of the top of the board then
wrapped wire around the screws for the clothespins to hang from. Optional
: You could tie ribbon as another option.
We scrawled a simple message in chalk, added some matching painted clothespins and you're in business!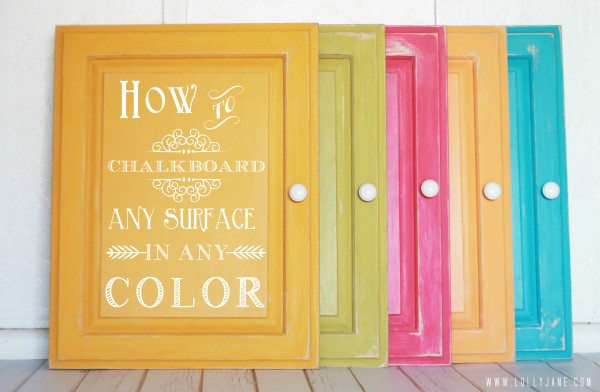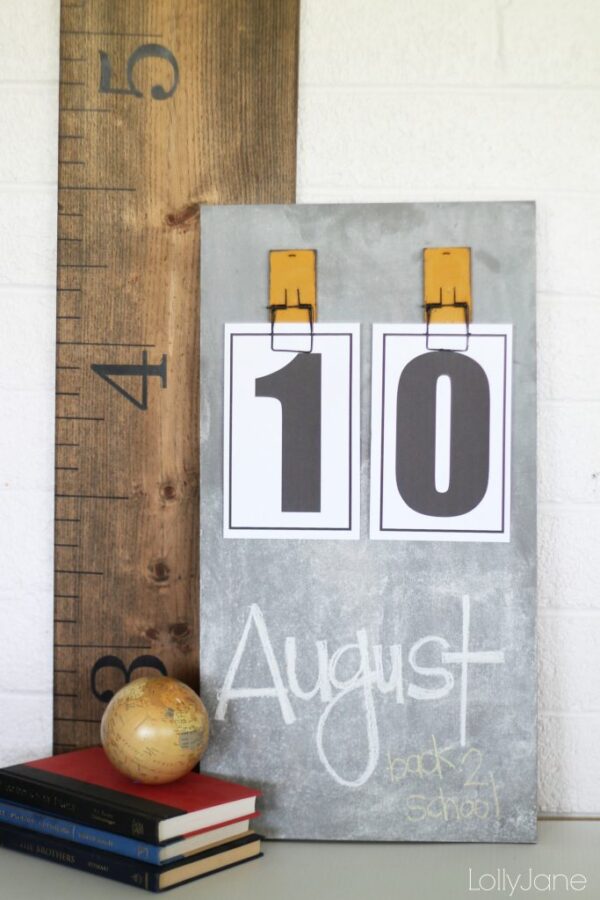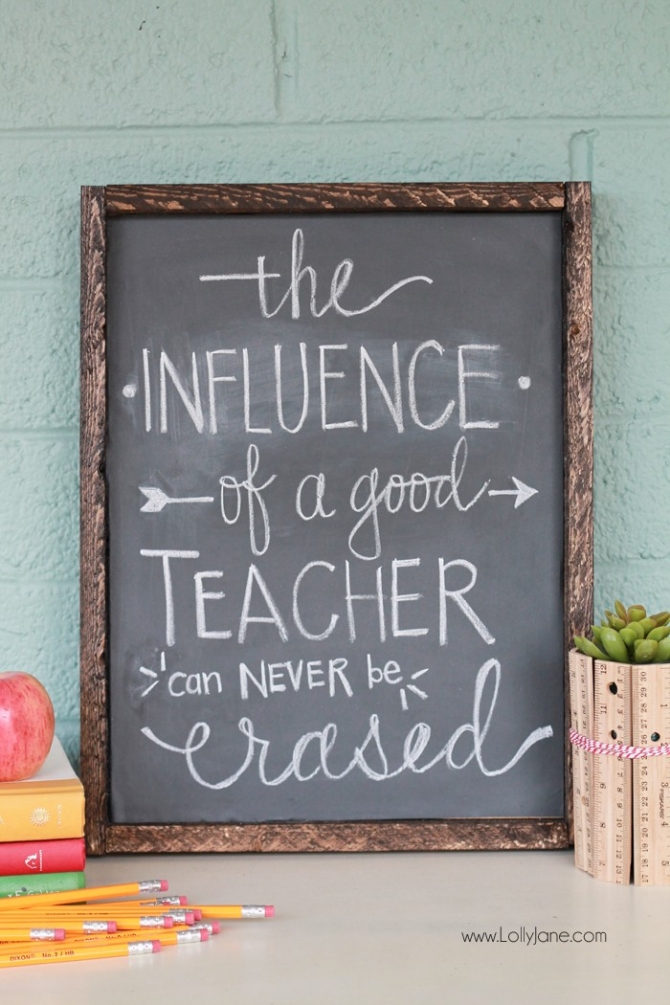 FREE EMAIL COURSE
5 Low Cost Tricks to Make Your House Look Like $1 Million
It's Lolly Jane's 5 FAVORITE Tricks to spruce up your space affordably.

Don't miss these!