As promised from my ombre accent wall post, here is how I decorated that baby!  I didn't want to put anything too busy on it because I didn't want to take away from the ombre effect.  What do you think?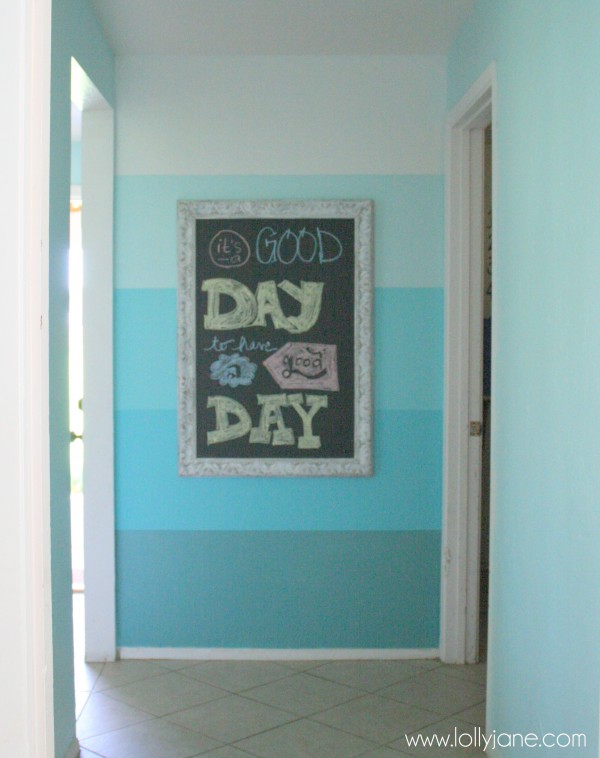 Here is the full view if you walk into my house from the living room.  You walk in from garage though the turquoise farmhouse door and this is what you'll see: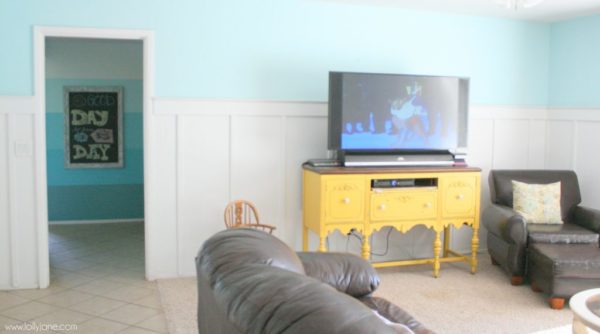 This small hallway is just the start to their playroom makeover in the back room, I plan to give them a smaller felt board in the future.  (Mustard yellow buffet before/after here.)  If you turn left at the ombre wall, you'll see this wall straight across: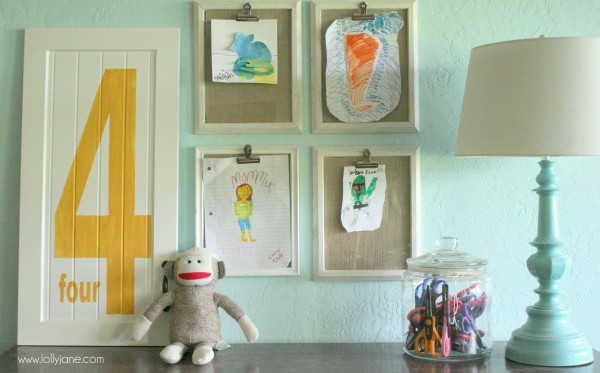 To make the chalkboard, I just recycled this frame, I hope my kids don't mind! (; I loved the size of this frame and since it was already distressed white, it was the perfect subtle color to keep the ombre the main focal point of this wall.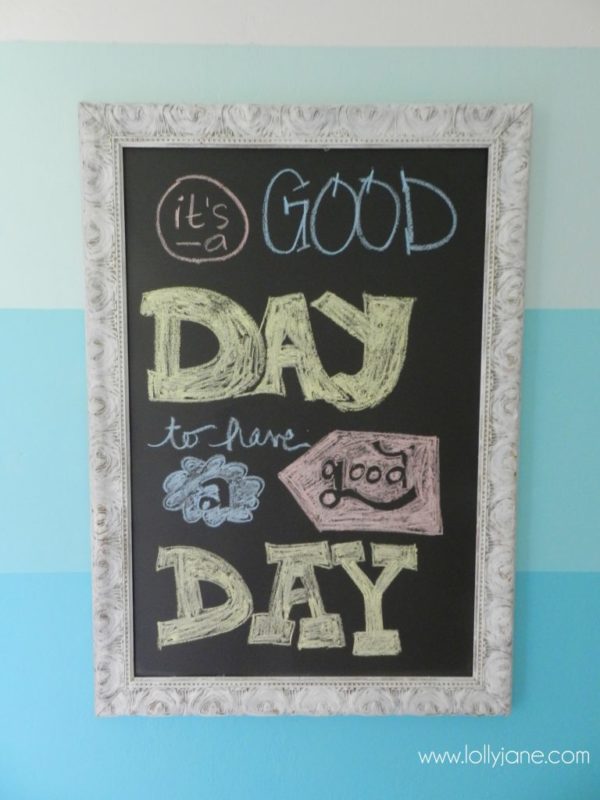 And isn't the saying fun?  We'll switch out what's on the chalkboard for holidays and birthdays, but I love this quote and found it here.  So fun!  Hope you've enjoyed my crazy color scheme and I've inspired you to be brave: go paint an ombre wall or create a chalkboard frame as wall decor somewhere!  (:
ps: Did you like this post? Don't miss out on anymore! Subscribe to get our posts to your inbox!