My dearest Lolly Jane friends! This is such a bittersweet post for me as it will be my last as a contributor to this amazing blog, and it's been such a fun run. Your support has been amazing!There is no better feeling than the thought of having a fresh start to the new year. 2016 was great, but I'm so excited to start over and make new goals for 2017. This year taught me to be more brave with my Peasy Prints business, and I want to continue that for this upcoming year as well. Fear tends to hold me back a lot, so in 2017 I'm going to seize the day in my personal and business life.
This became this inspiration for my last print of the year: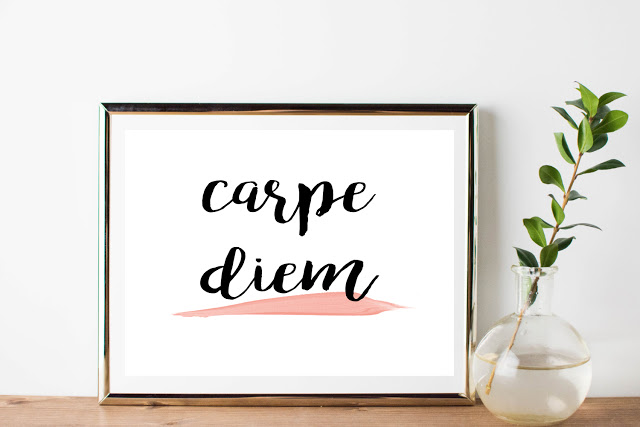 Carpe Diem means "to make the most of the present time and give little thought to the future." Easier said than done, but this is going to be the mantra of my life for 2017! If you haven't picked a mantra yet for yourself this next year, I recommend this one 🙂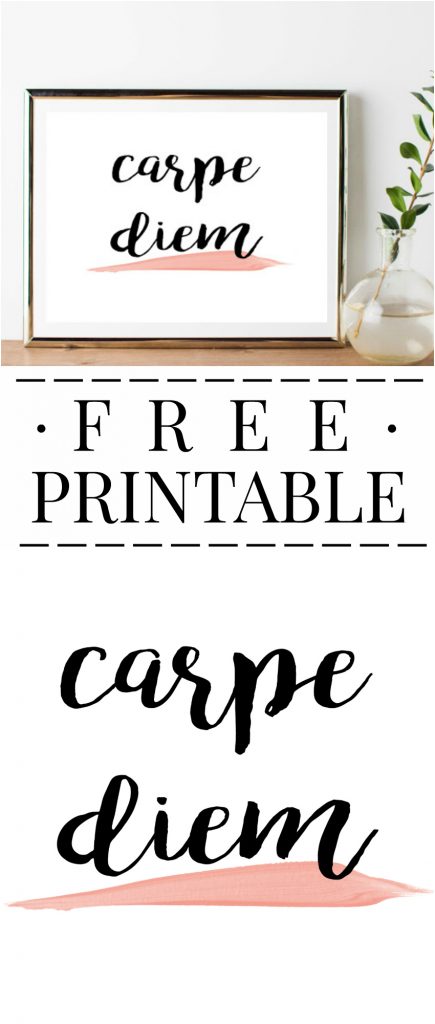 Let's punch fear in the face this year! Print this out big or small and have it on your fridge or at your desk at work.
[Click to get the free 8×10 digital file]
Cheers to a new year, let's do this!
xoxo, Diana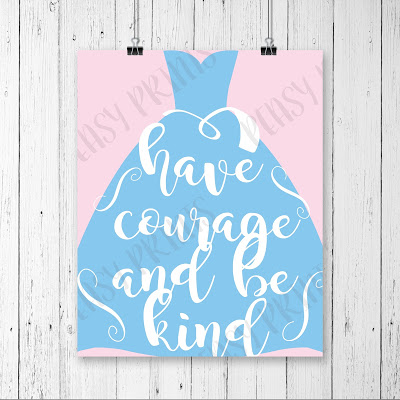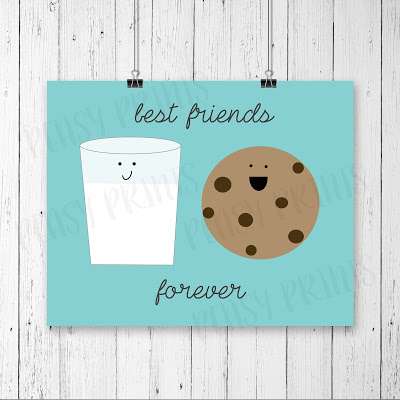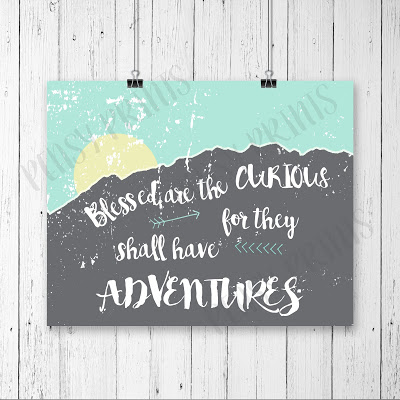 FREE EMAIL COURSE
5 Low Cost Tricks to Make Your House Look Like $1 Million
It's Lolly Jane's 5 FAVORITE Tricks to spruce up your space affordably.

Don't miss these!