I love my visiting teachers, Dana and Alisyn.  I know they pray for me when they're not here and most importantly, they bring me cute desserts when they visit (;  Check out these darling 4th of July Apple Cherry Blueberry Cups!  Mmm!  So cute, I felt bad eating them…almost!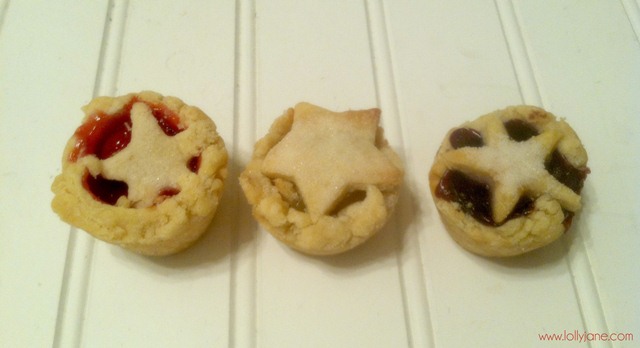 I love how Dana used different fillings per pastry cup.  Cherry for red, apple for white, blueberry for blue.  Too cute.
Dana did say she got the recipe on Pinterest [and not being a hypocrite, I think I found the original source instead of saying "Pinterest inspired" That rant is for another day, lol!]  Anyway, these pastries are adorable and way too much work for someone of my baking level SO I will just enjoy my sweet visiting teachers.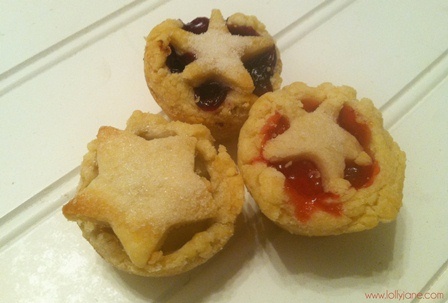 And their yummy Patriotic treats!  I think I enjoyed our great chat more than these yummies!  Thanks again, ladies!